Gold Canyon, Arizona
I went to a craft store a few weeks ago in search of something that would be easy to work on in Homer and easy to pick up and work on for a couple of minutes randomly throughout the day.
After wandering through the aisles a couple of times, I had an epiphany–I'll knit baby hats!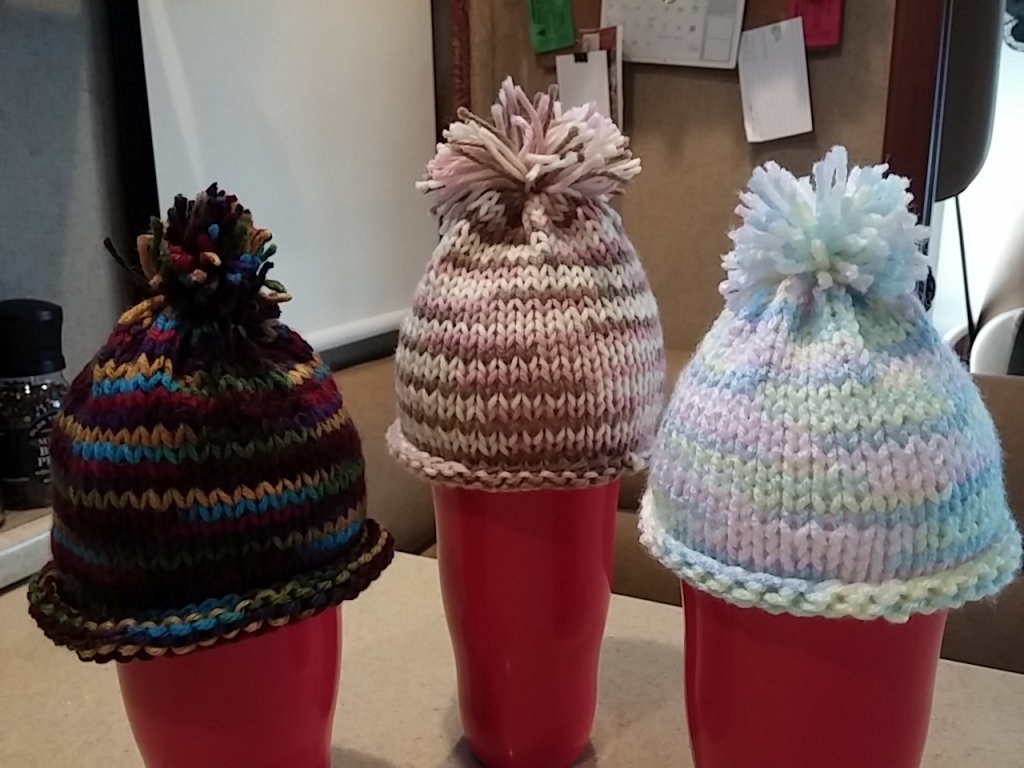 Rich's grandmother, Allie Mahoney, and his aunt, Leal Thompson, knit thousands of baby hats and donated them to hospitals for newborns.
Allie had knitting needles in hand clicking away whenever we visited her until just before she passed away.
Leal loves to make tiny hats for preemie babies which is difficult because it requires special needles and lots of dexterity.
I'm focusing for now on hats for newborns who weigh between five and ten pounds.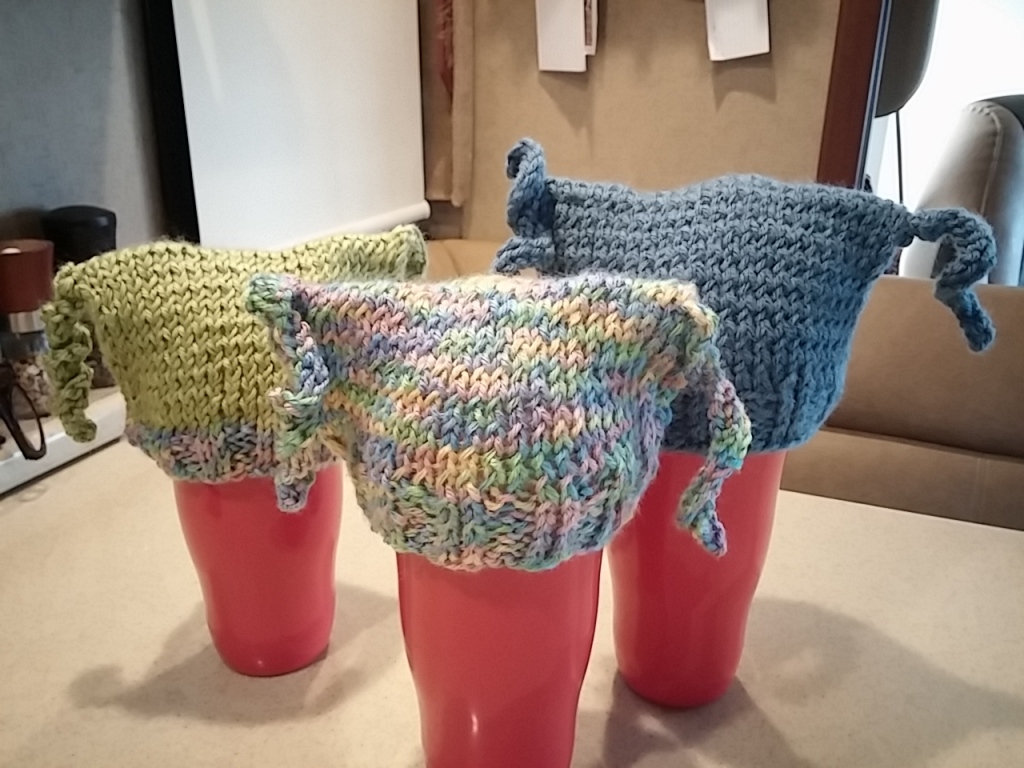 It's taken me a while to find the best yarn , pattern, and needle size. But now I'm knitting up a storm and have completed 20 hats so far.
I haven't figured out where to donate them yet. I'll wait until I have at least 50 to send.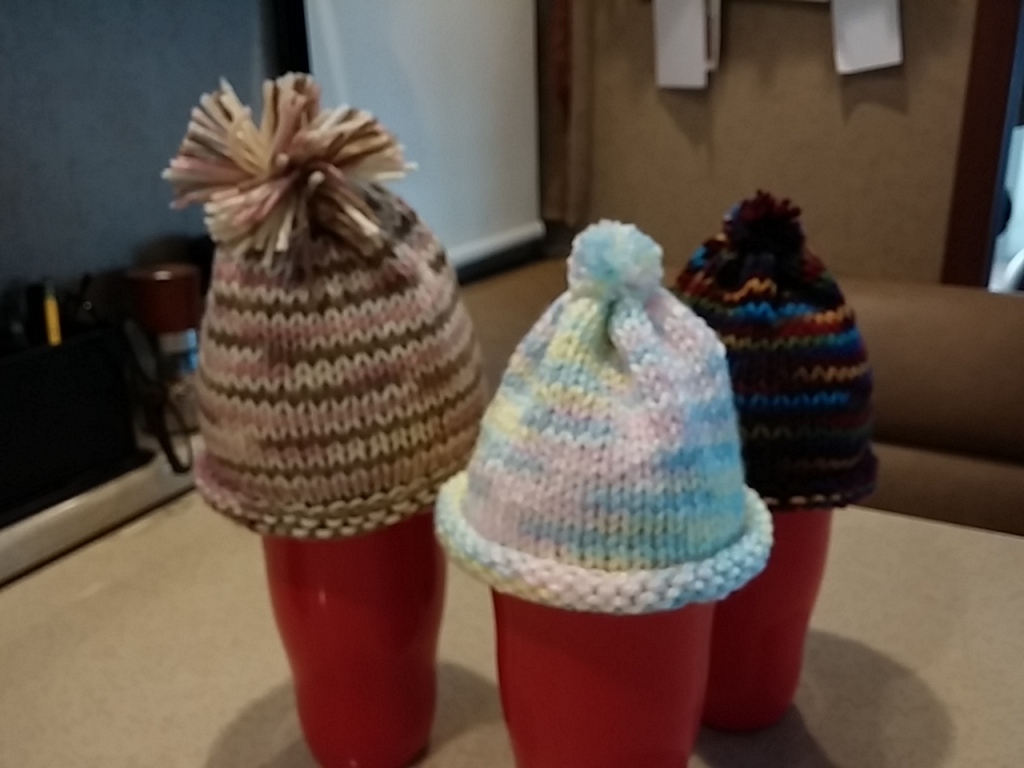 Until then, I'm just enjoying knitting and it feels like the time I spend doing it is a special prayer for each child…