Gold Canyon, Arizona
Lots of people in the RV resort must go shopping at the Mesa Market because it's easy to spot similar yard art that's available at the market.
One of the types of yard art that intrigues me combines rocks and metal.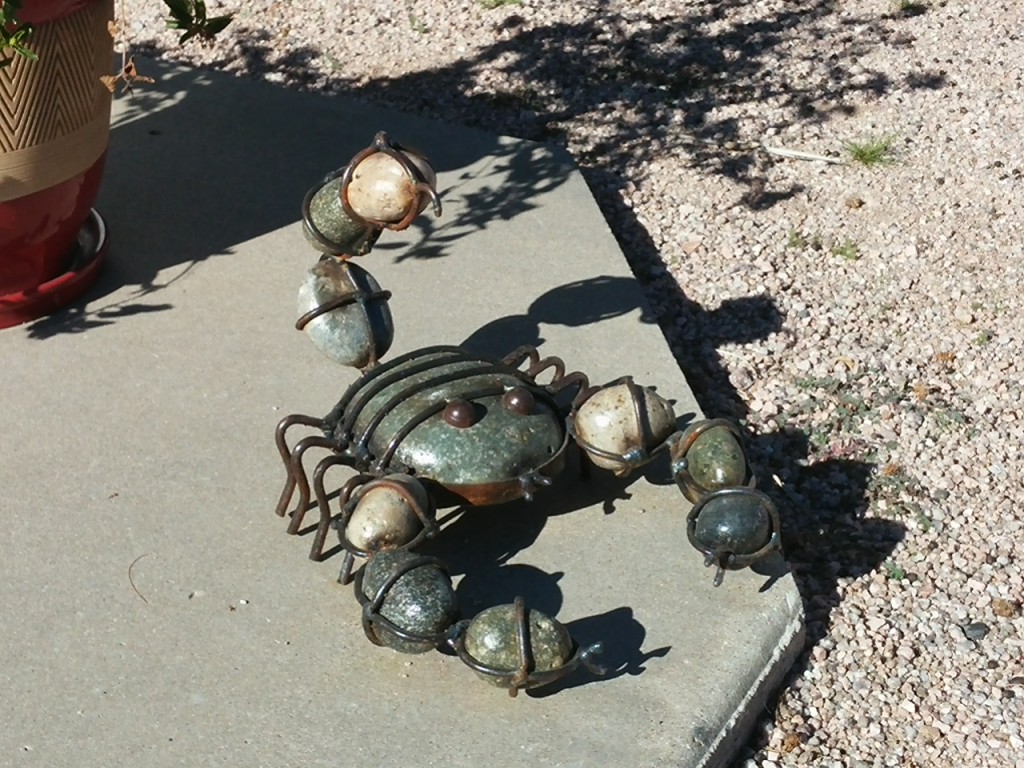 Most are made to look like bugs like this trio of ants.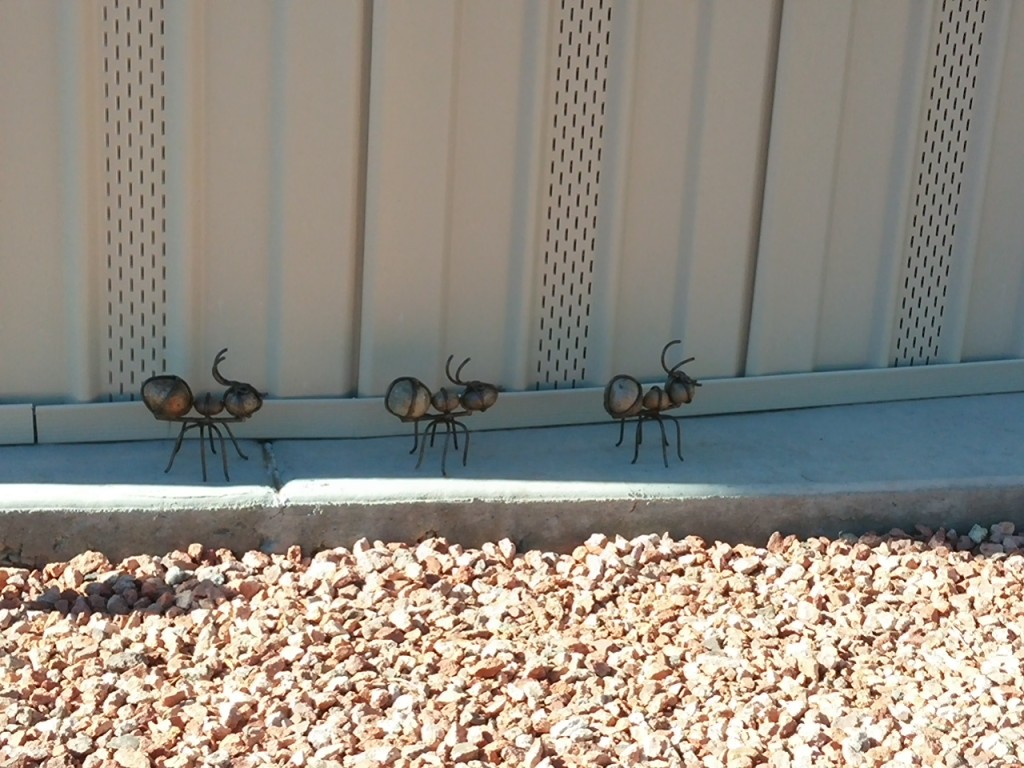 I love this full orchestra with each bug playing a different instrument.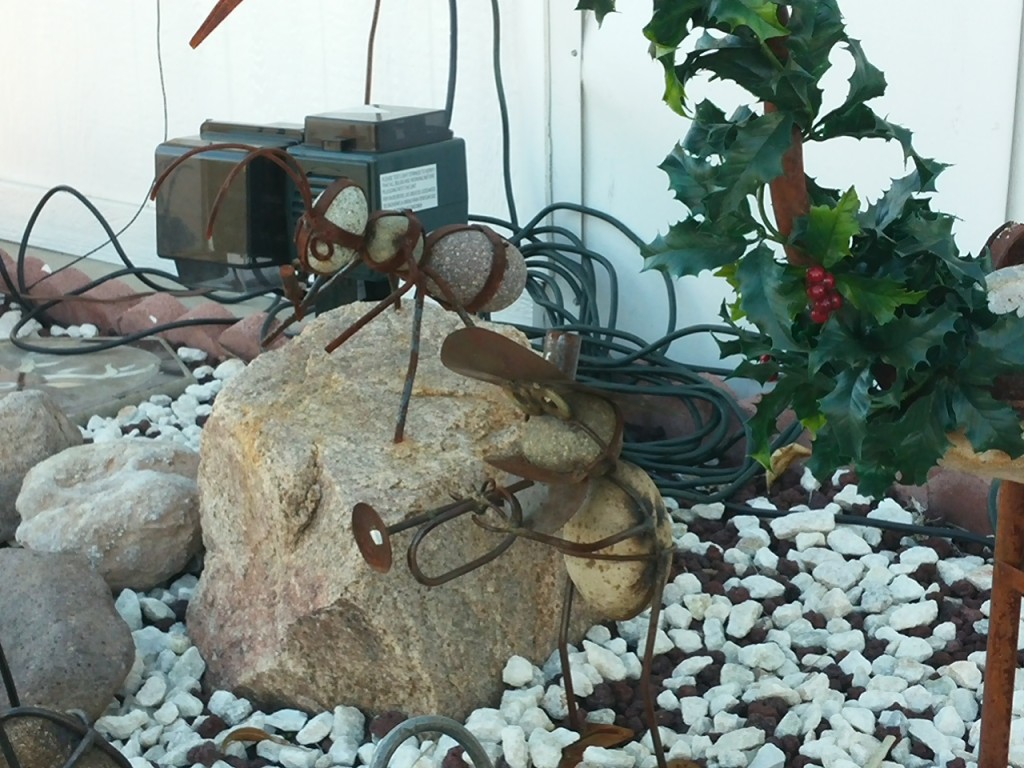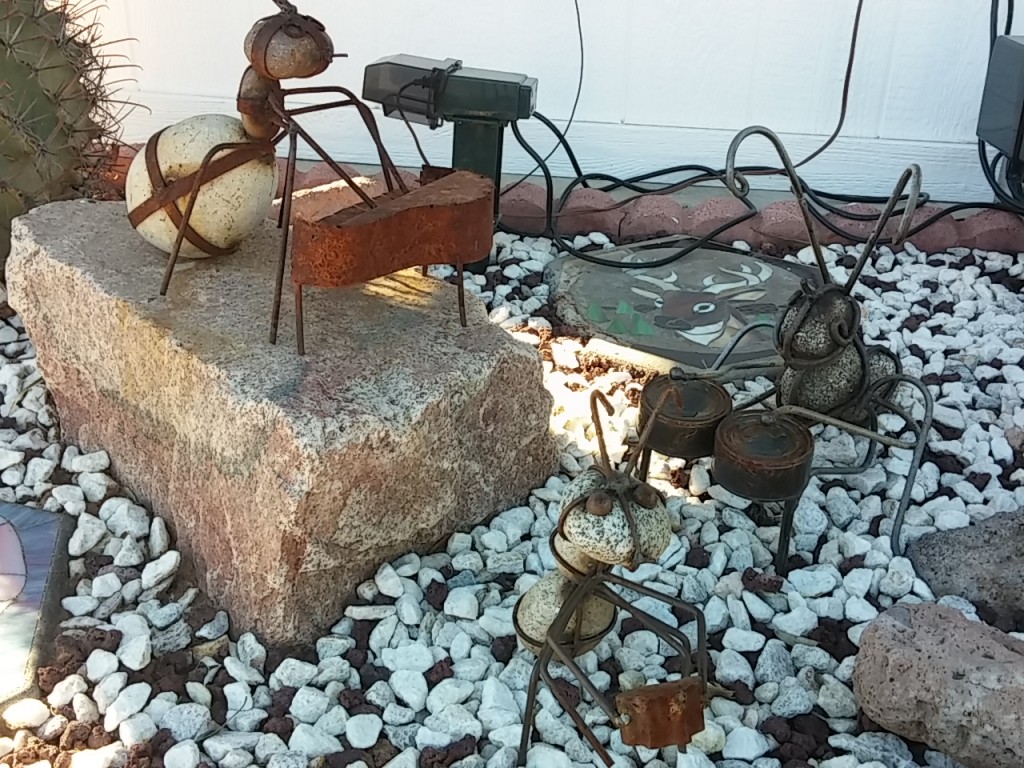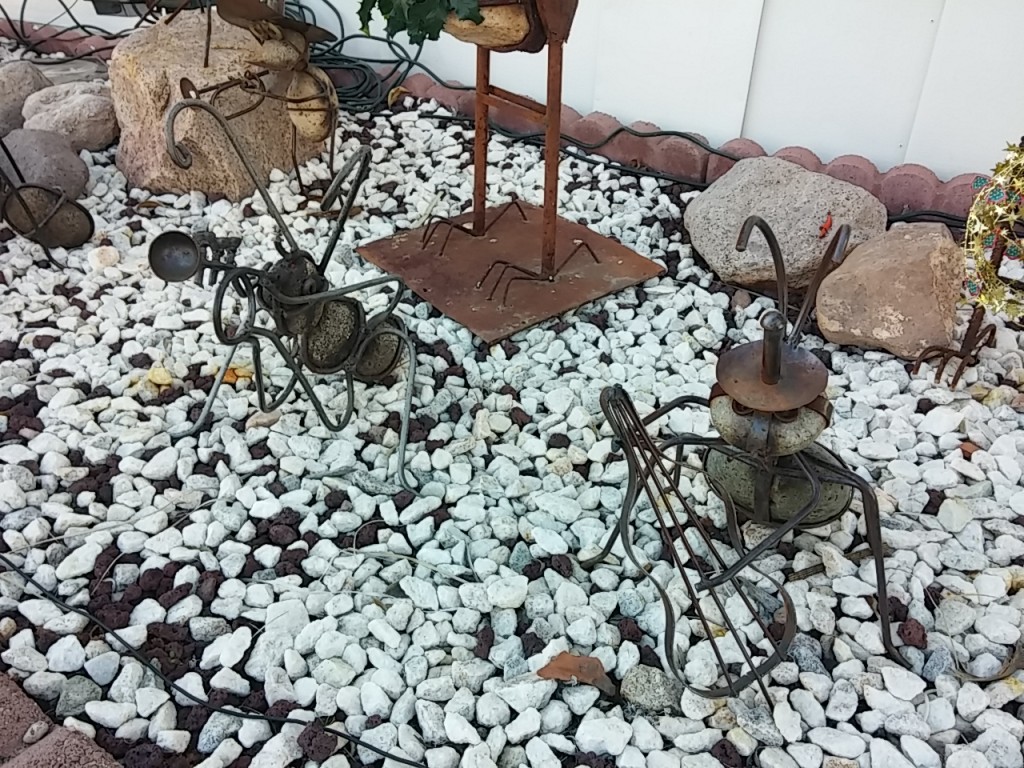 And one last close up look…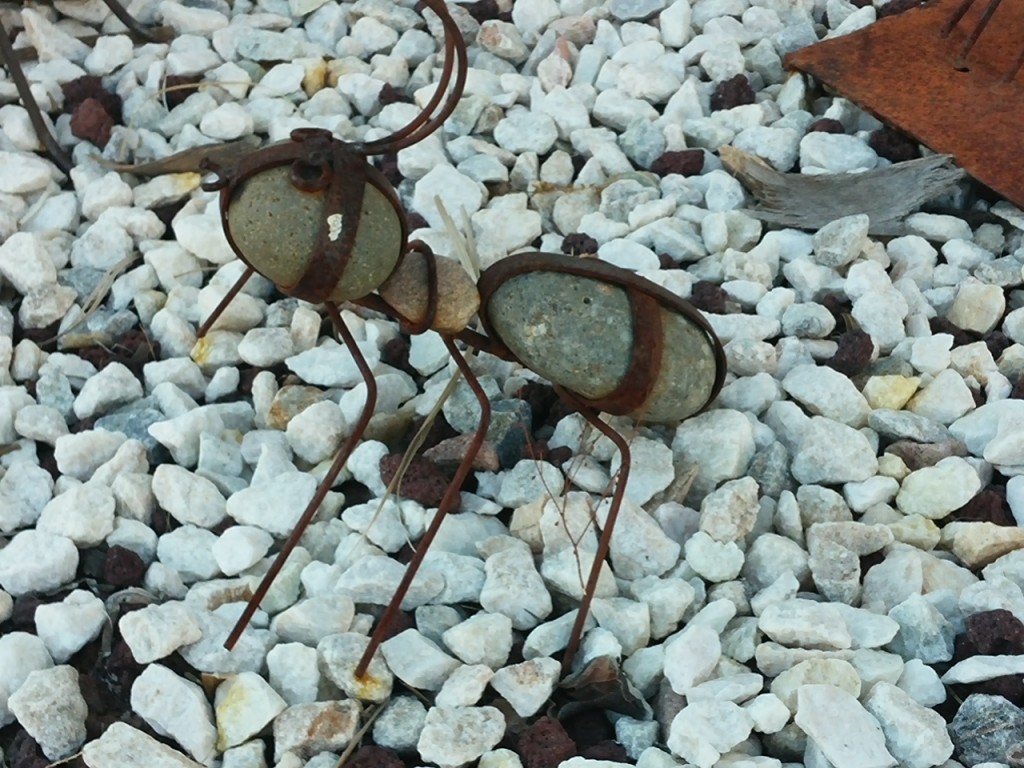 Really, the more accurate name for this post should be, "Stuff I want Rich to make once he has a shop again…" 😉