Gold Canyon, Arizona
Prettiest sunset we've seen here last night.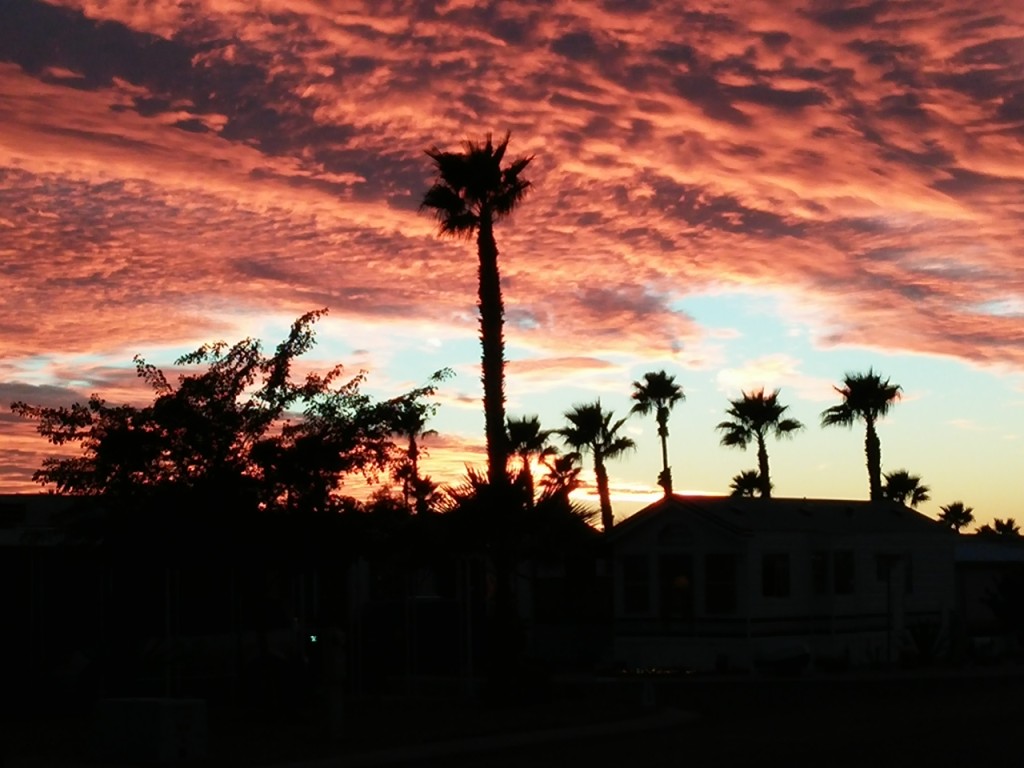 Red sky at morning, sailors take warning;
Red sky at night, sailors' delight.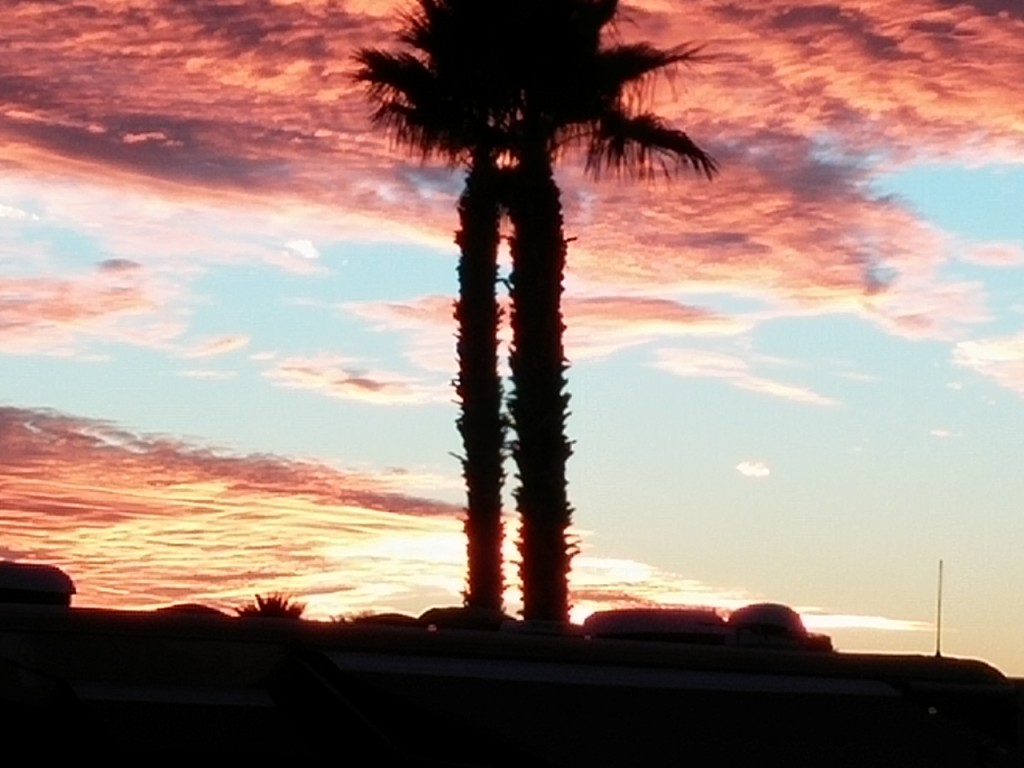 Alas, these pictures don't do the scene justice. The blue in the sky was almost smurf turf blue in intensity. And the orange was much brighter. Maybe it's a foreshadowing of Boise State University winning the Fiesta Bowl later this week. Go Broncos! 🙂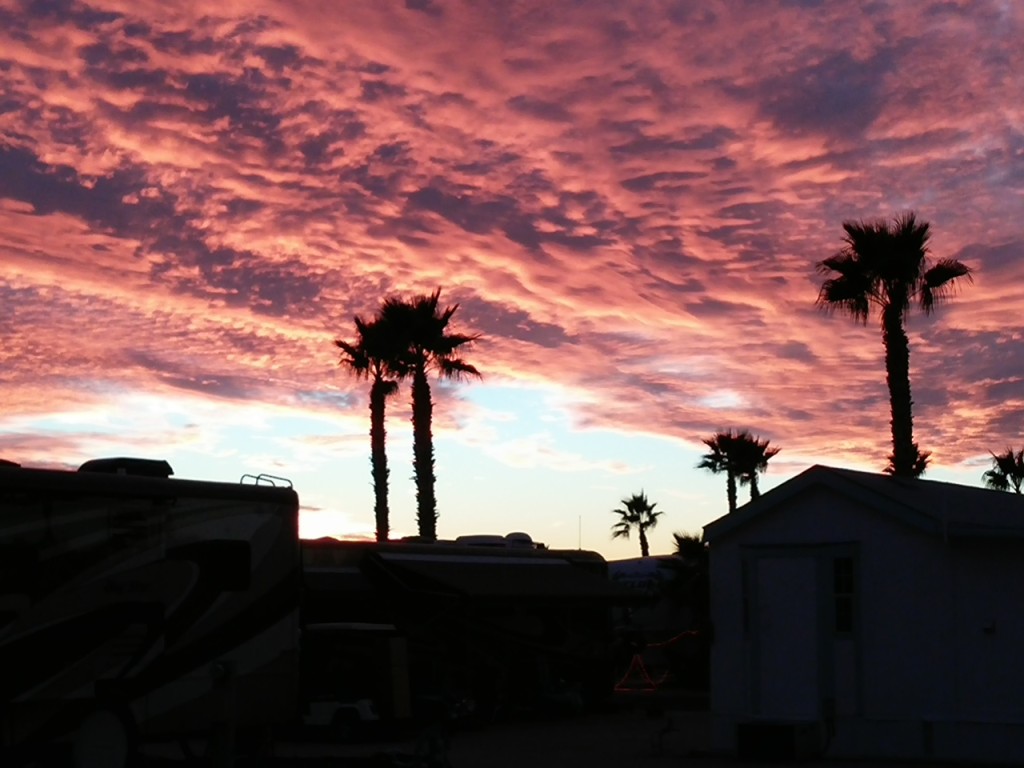 I wondered where the warning vs delight saying came from. According to Wikipedia,
In the Bible at Matthew 16:2-3, Jesus is quoted as saying:

When it is evening, you say, "It will be fair weather; for the sky is red."
And in the morning, "It will be stormy today, for the sky is red and threatening."
With the intense colors we saw last night, Phoenix sailors must be super delighted.