Gold Canyon, Arizona
We took a short drive yesterday to the city of Fountain Hills.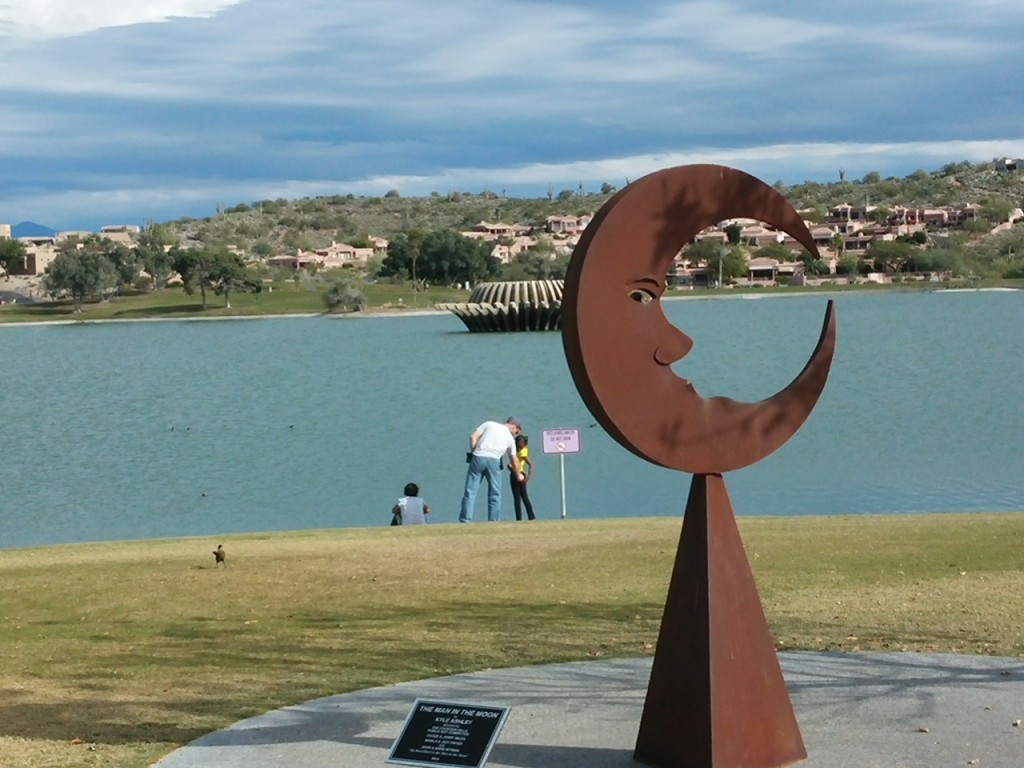 Fountain Hills was a cattle ranch prior to being established in 1970 as a master planned community. The community was designed by Charles Wood, Jr. who designed Disneyland.
Fountain Hills is very beautiful. It is surrounded by mountains and lots of green desert terrain. There are a half dozen golf courses in the area all of which were getting lots of play even thought it was Christmas Day!
The centerpiece of Fountain Hills is its beautiful fountain; one of the world's tallest man-made fountains. It serves as a focal point for the community and attracts thousands of visitors each year.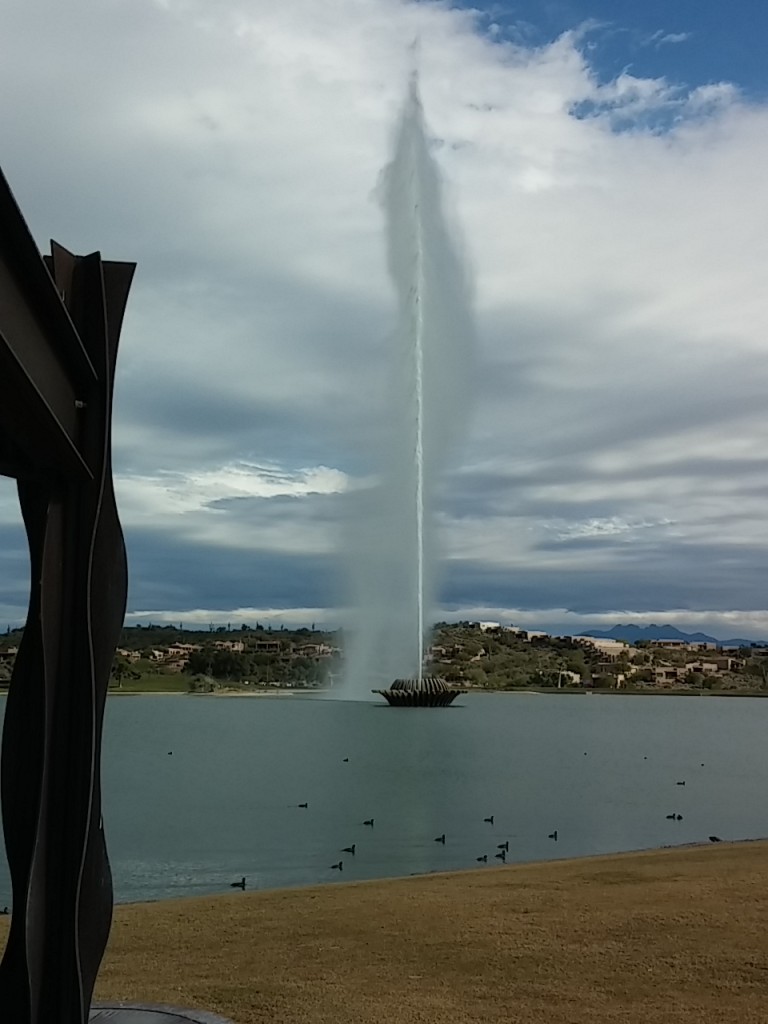 The fountain, driven by three 600 horsepower turbine pumps, sprays water at a rate of 7,000 gallons per minute though an 18-inch nozzle. With all three pumps and under ideal conditions, the fountain reaches 560 feet in height, though in normal operation only two of the pumps are used, with a fountain height of around 300 feet. When built, it was the world's tallest fountain and held that record for over a decade. (My guess is someone from Las Vegas came and took a look and said, "Heck, we can go higher than that!")
There are multiple pieces of artwork throughout the park surrounding the lake and the fountain.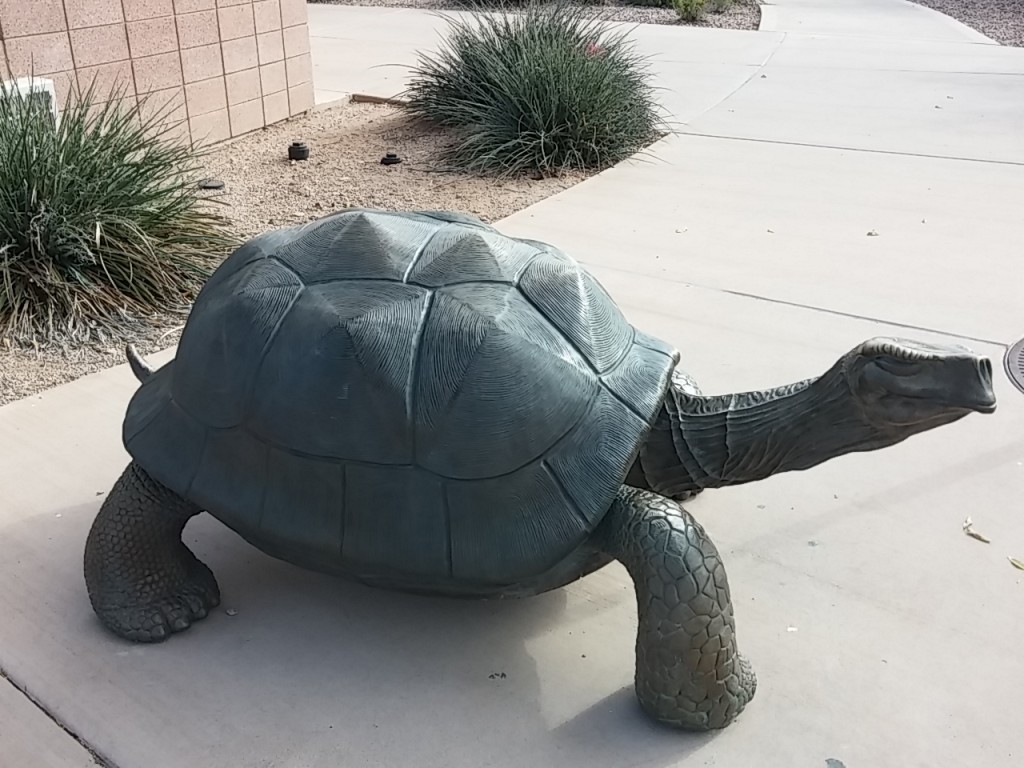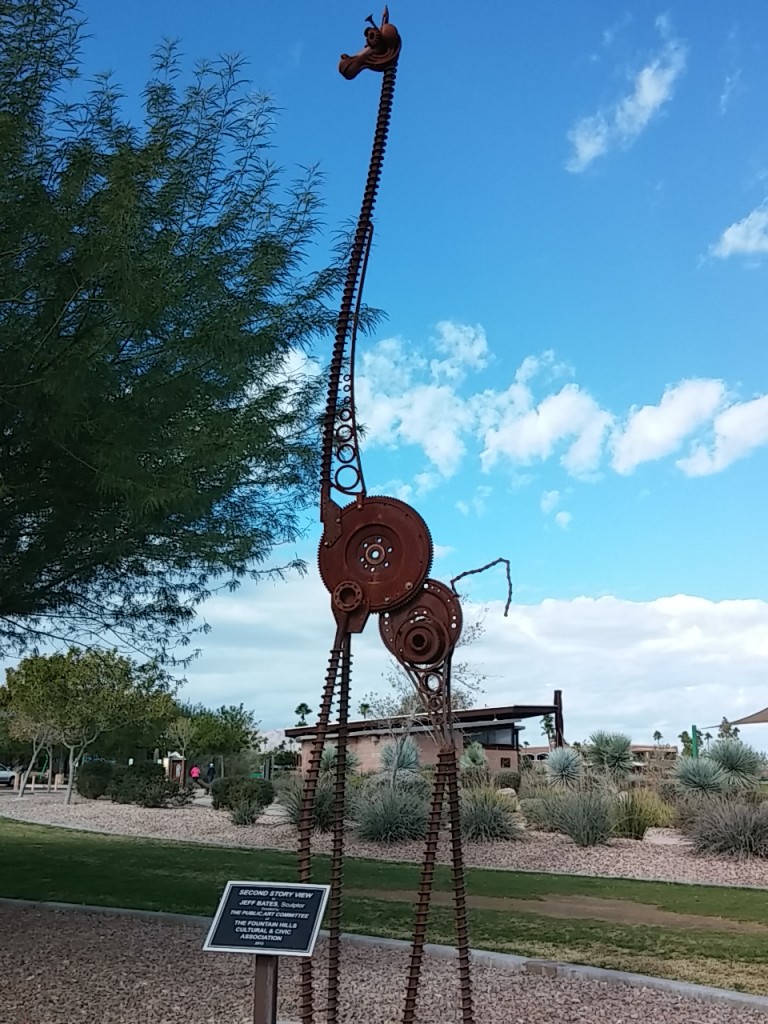 There is a wonderful section honoring veterans and the USS Arizona.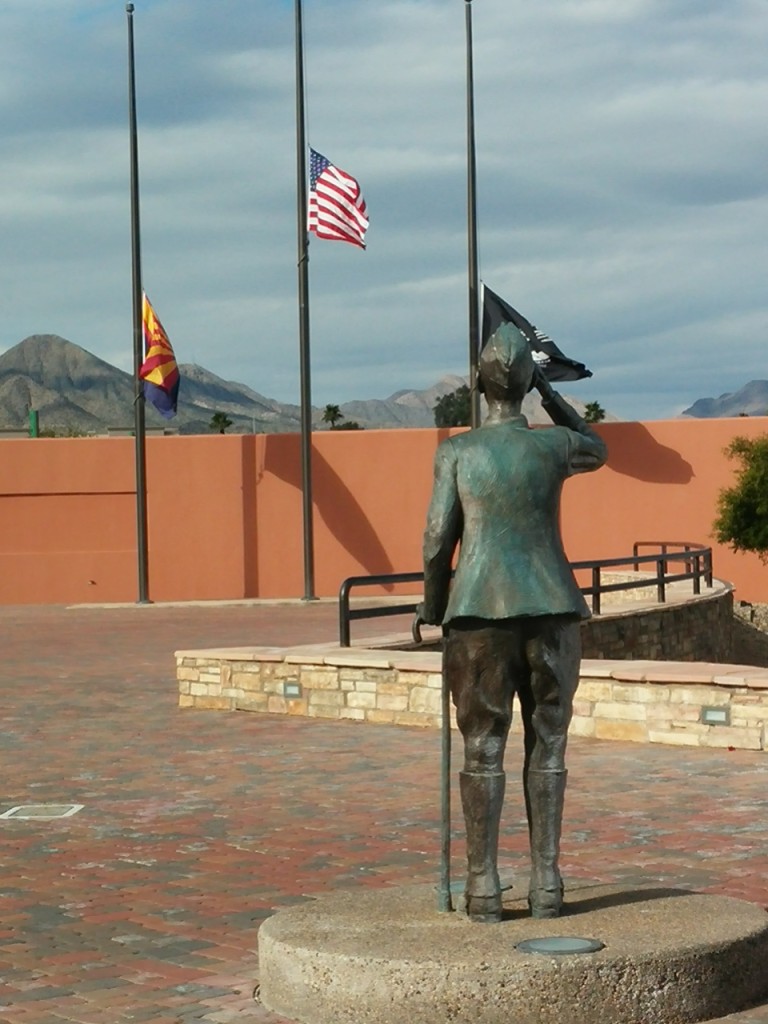 Arizona Governor Jan Brewer ordered that flags at all state office buildings be lowered to half-staff until sunset December 25, 2014, in honor of United States Army Specialist Wyatt J. Martin, 22, of Mesa, Arizona.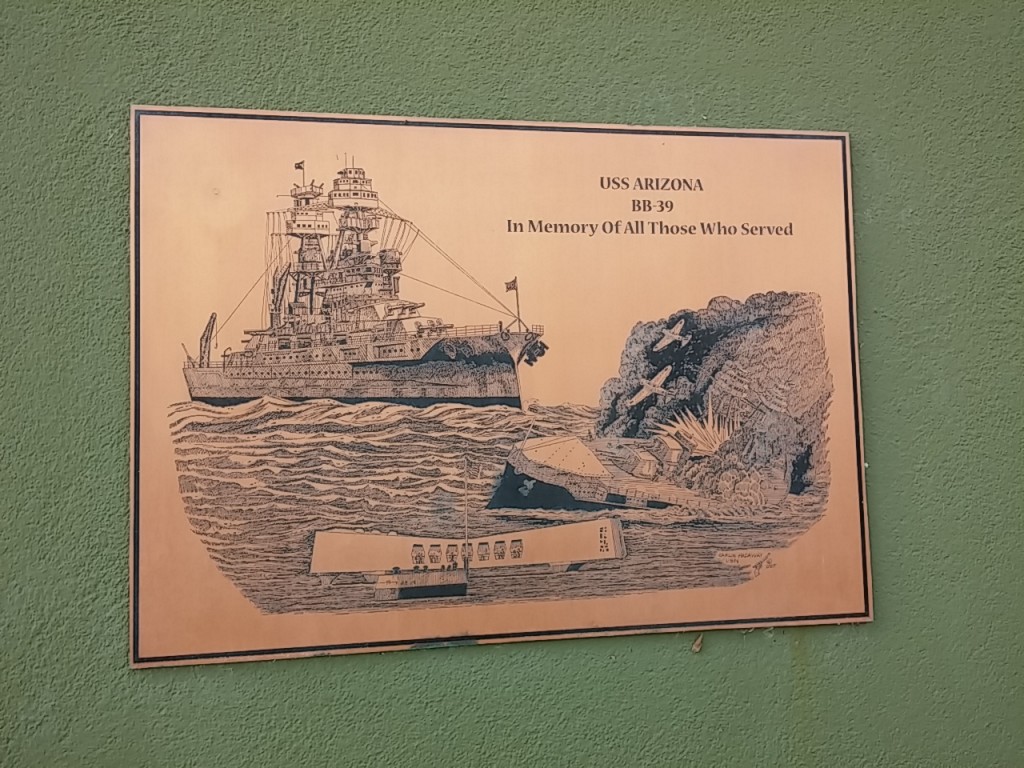 I'm always excited when I see twins, and these little guys were so incredibly cute in their Christmas gear. Mom tried to get them to stay still for two minutes so I could take a better picture, but there was way too much for them to see at the park.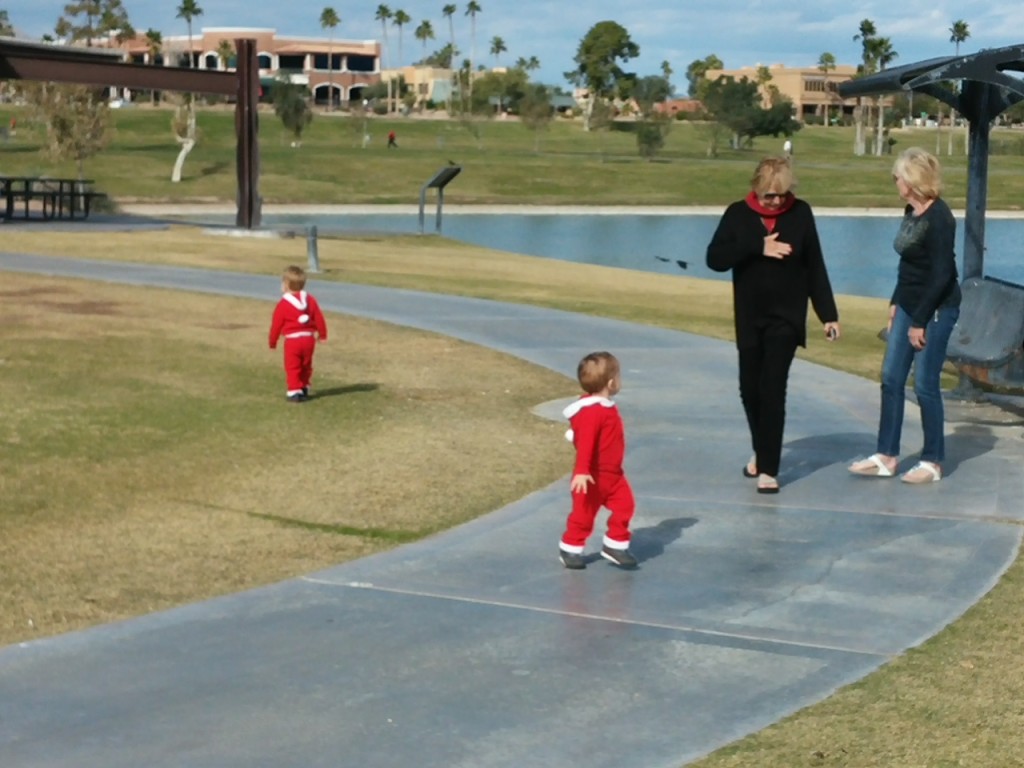 The lake water and fountain water had a bit of a green tinge to it. Several signs proclaimed that the water in the lake and used to water the grass is reclaimed water.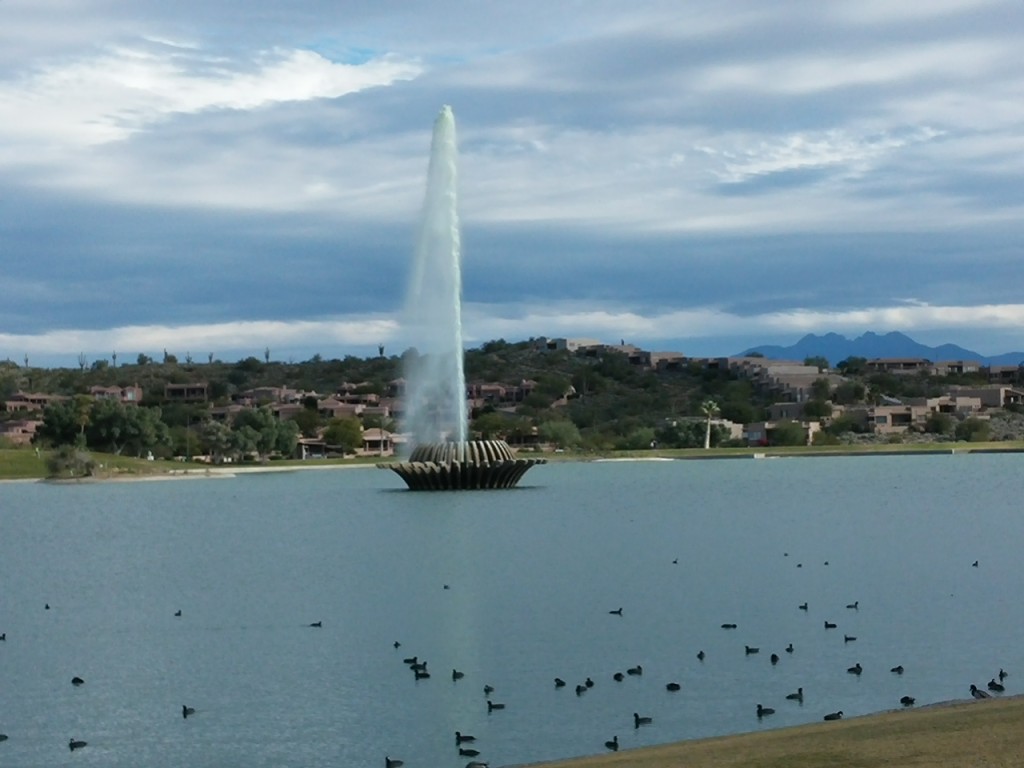 I'm pretty sure it's green from hundreds of coots pooping in the lake and on the sidewalk.
Ooh, and on the way to Fountain Hills we passed by beautiful Saguaro Lake.