Gold Canyon, Arizona
We went for a great hike the other day in Usery Mountain Regional Park.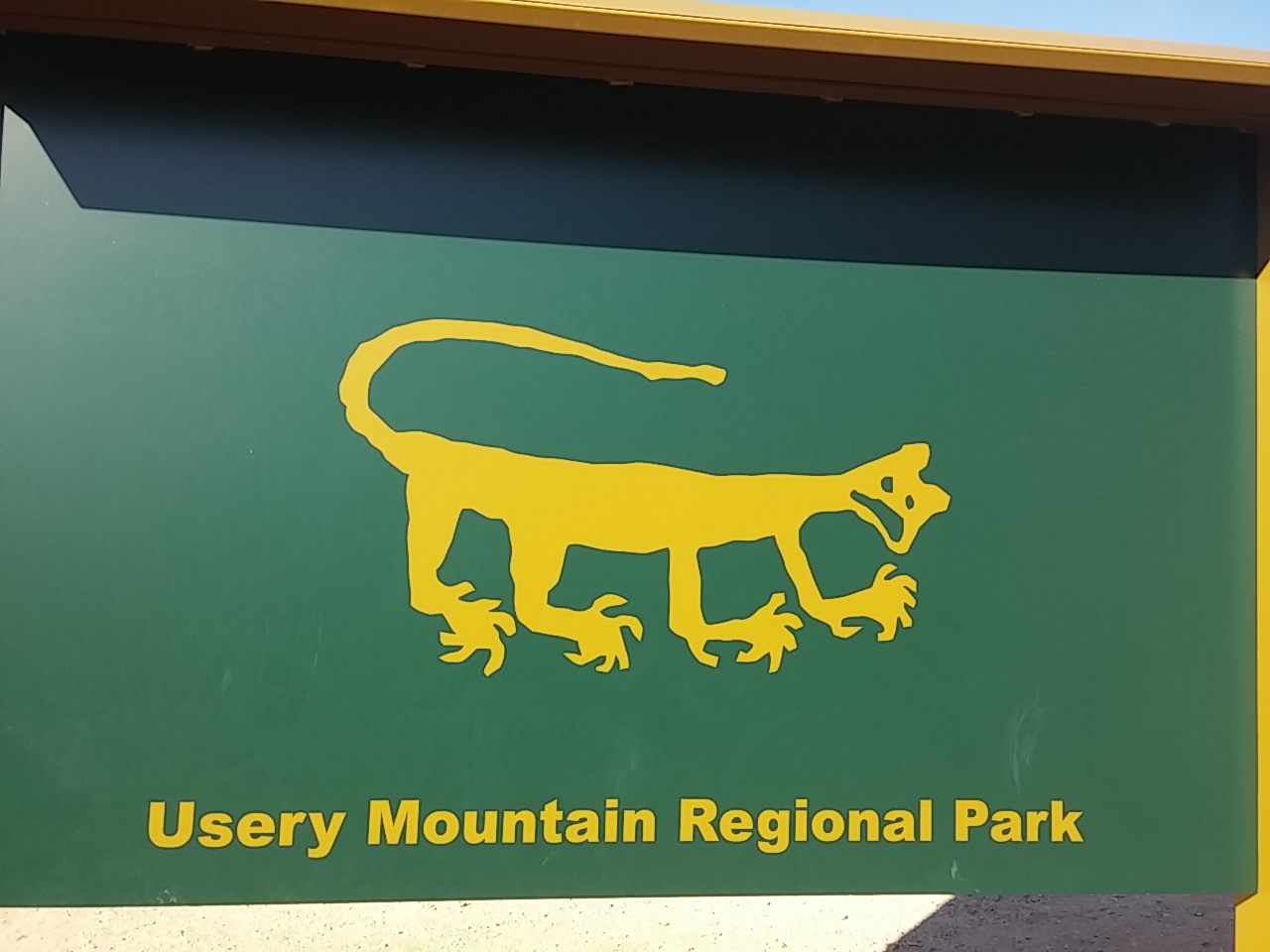 Rich had done the hike earlier with Wally, so he was my guide on the Wind Cave Trail.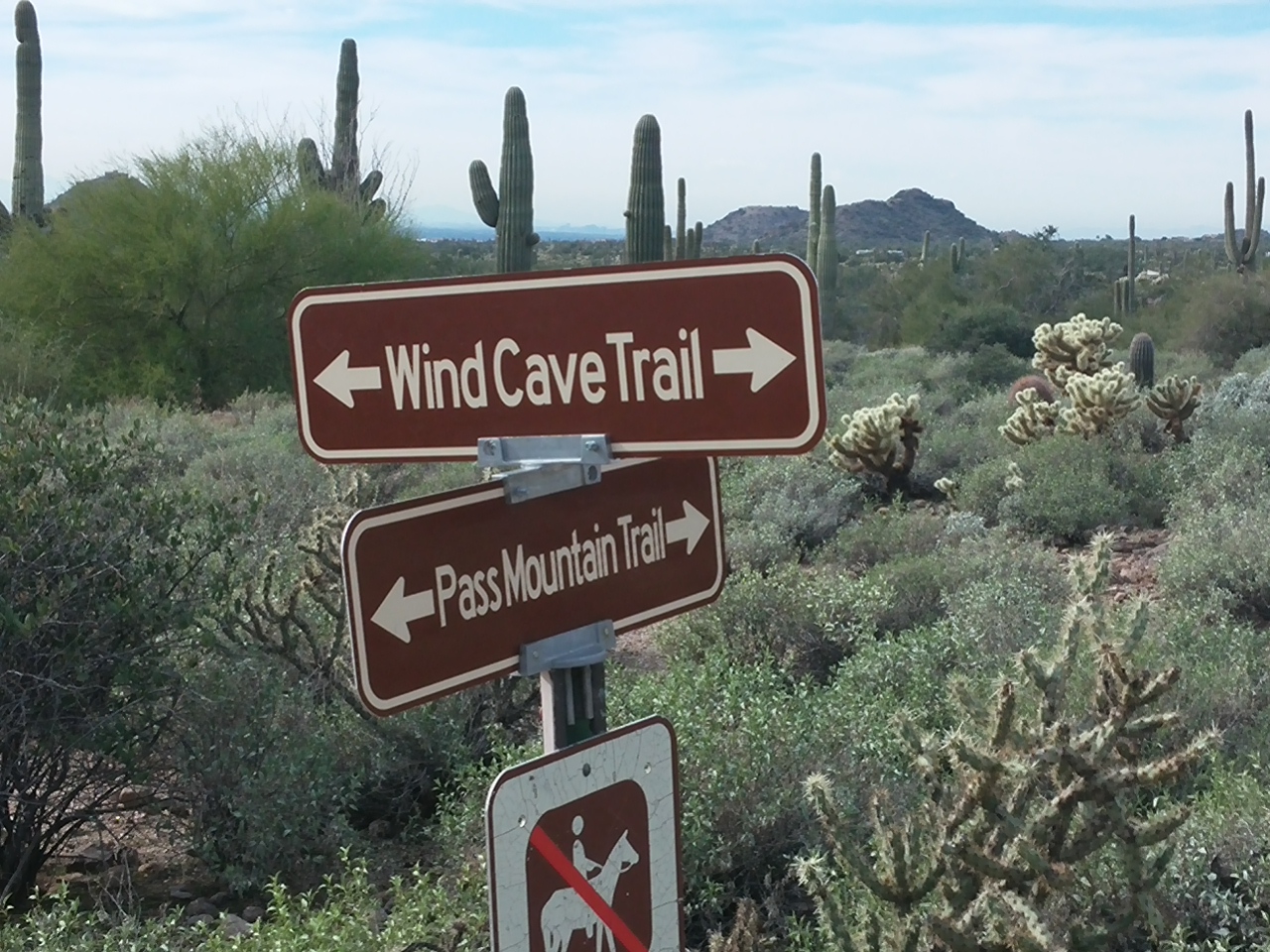 It's a short hike at almost four miles round trip, and it's got a decent vertical climb of almost a thousand feet.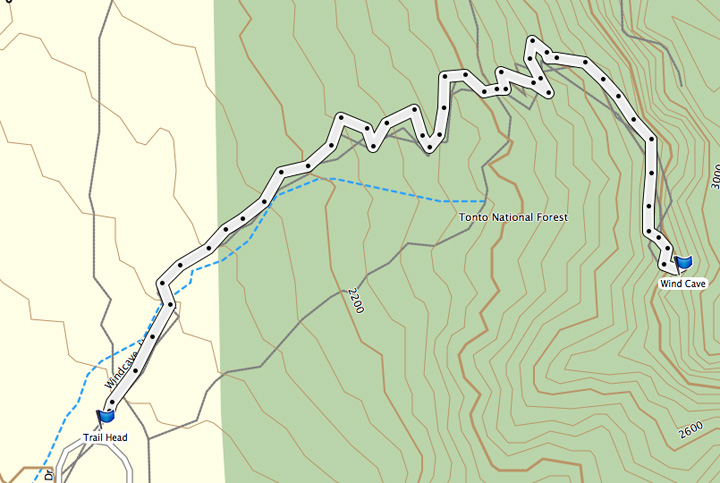 Rich and Wally hiked it on a Tuesday and there were very few people. Way different population count on a Saturday. I'm guessing we passed at least otwo hundred people.
The scenery is beautiful from both the bottom
and the top of the hike.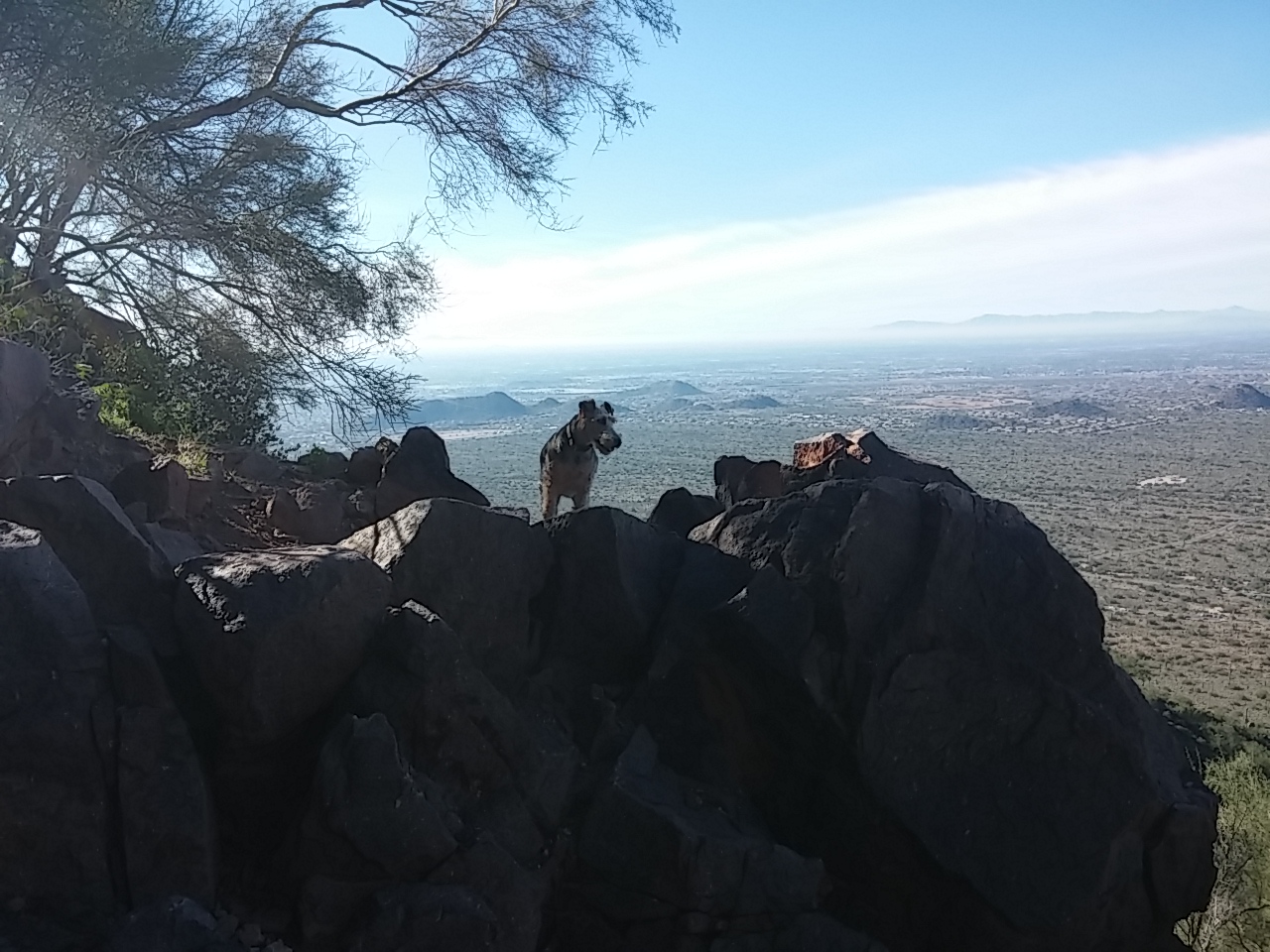 There's an amazing 'something' above the Wind Cave.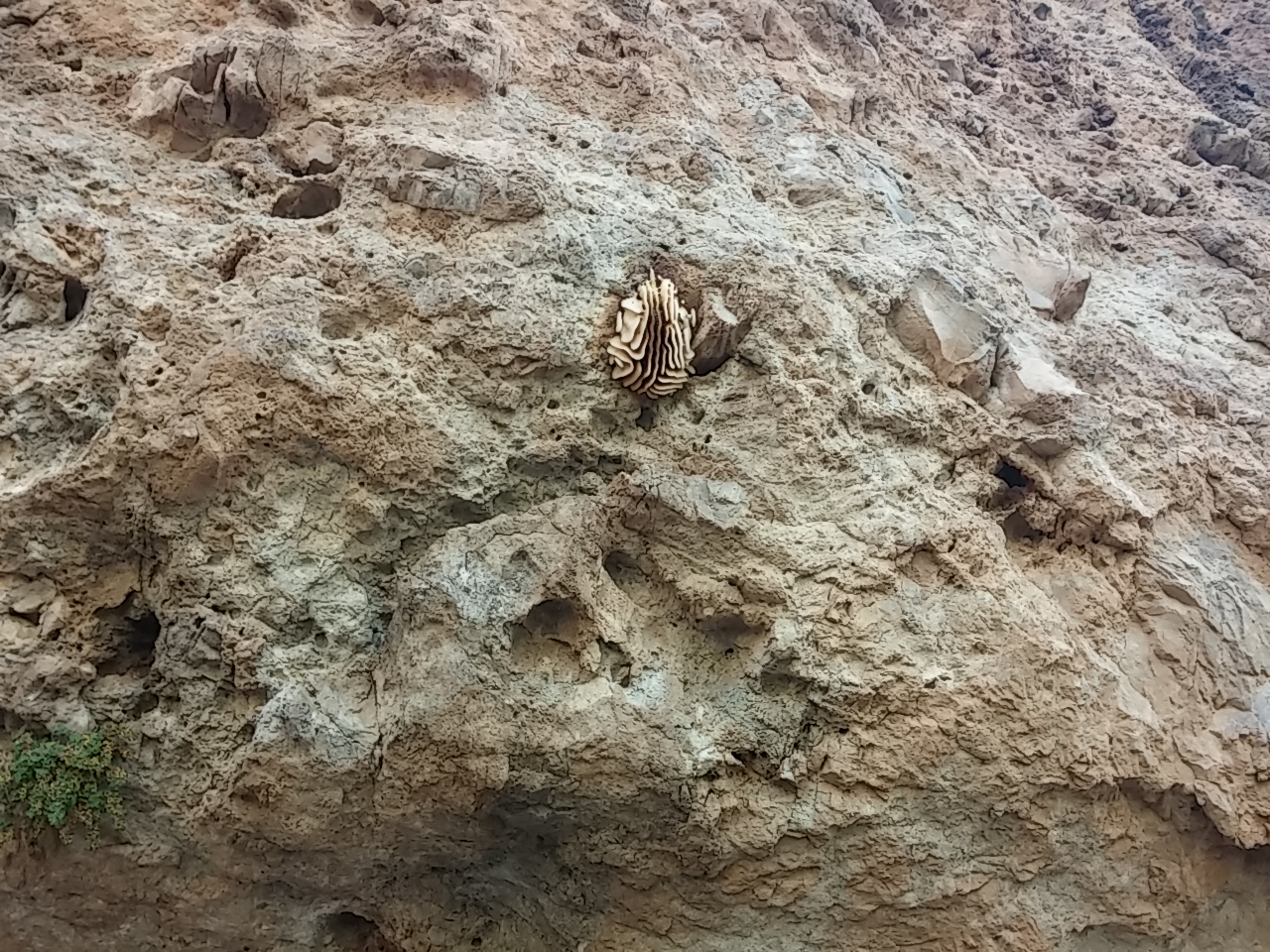 Turns out it's an active beehive.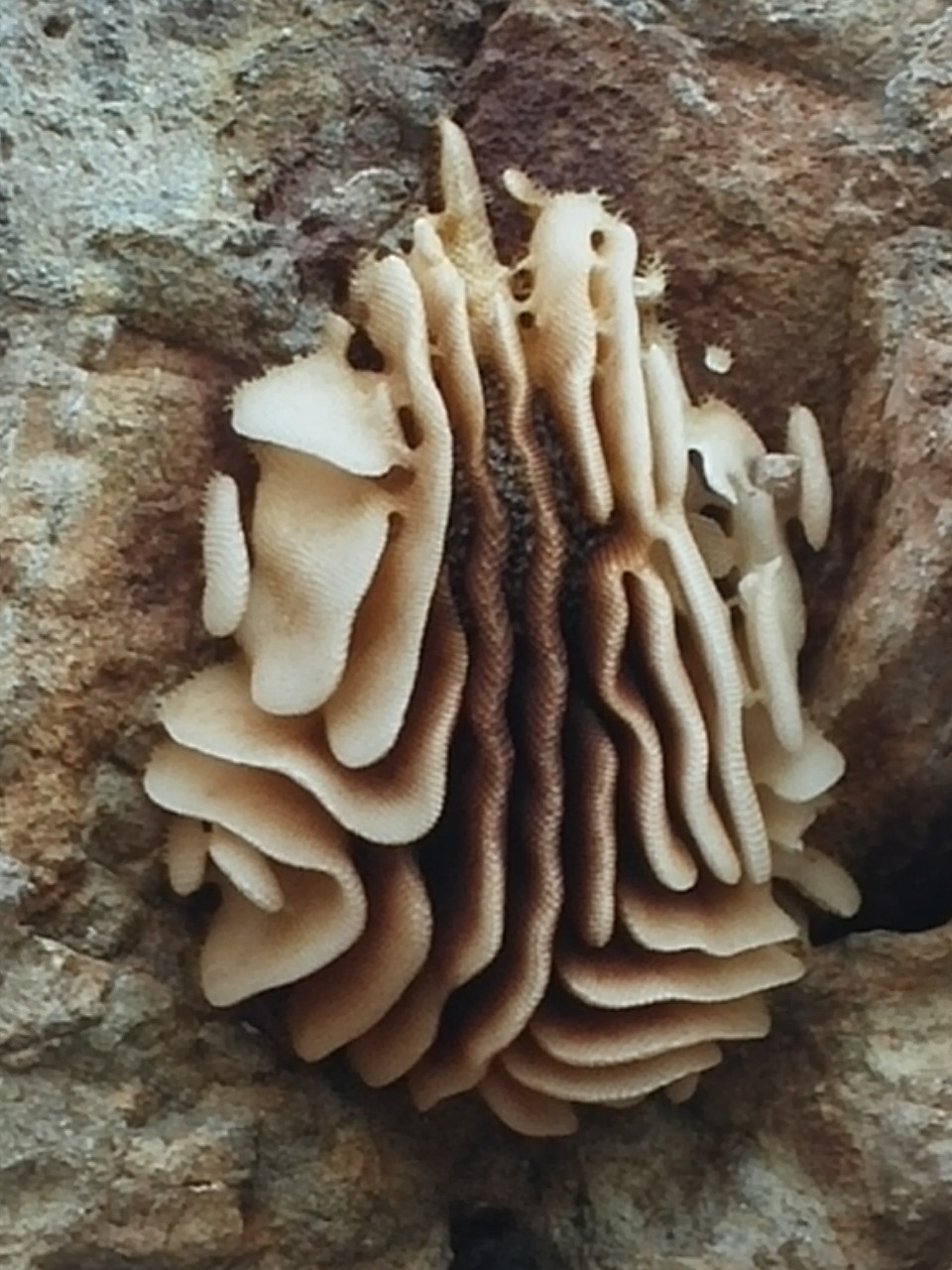 Wicked! It looks like some alien's brain from Star Trek.
The actual Wind Cave was okay but not as impressive to me as the beehive. I think most people hike to the cave, rest a bit in the shade, and then hike down. One hiker/runner passed us several times as he did the trail three times in succession. Impressive!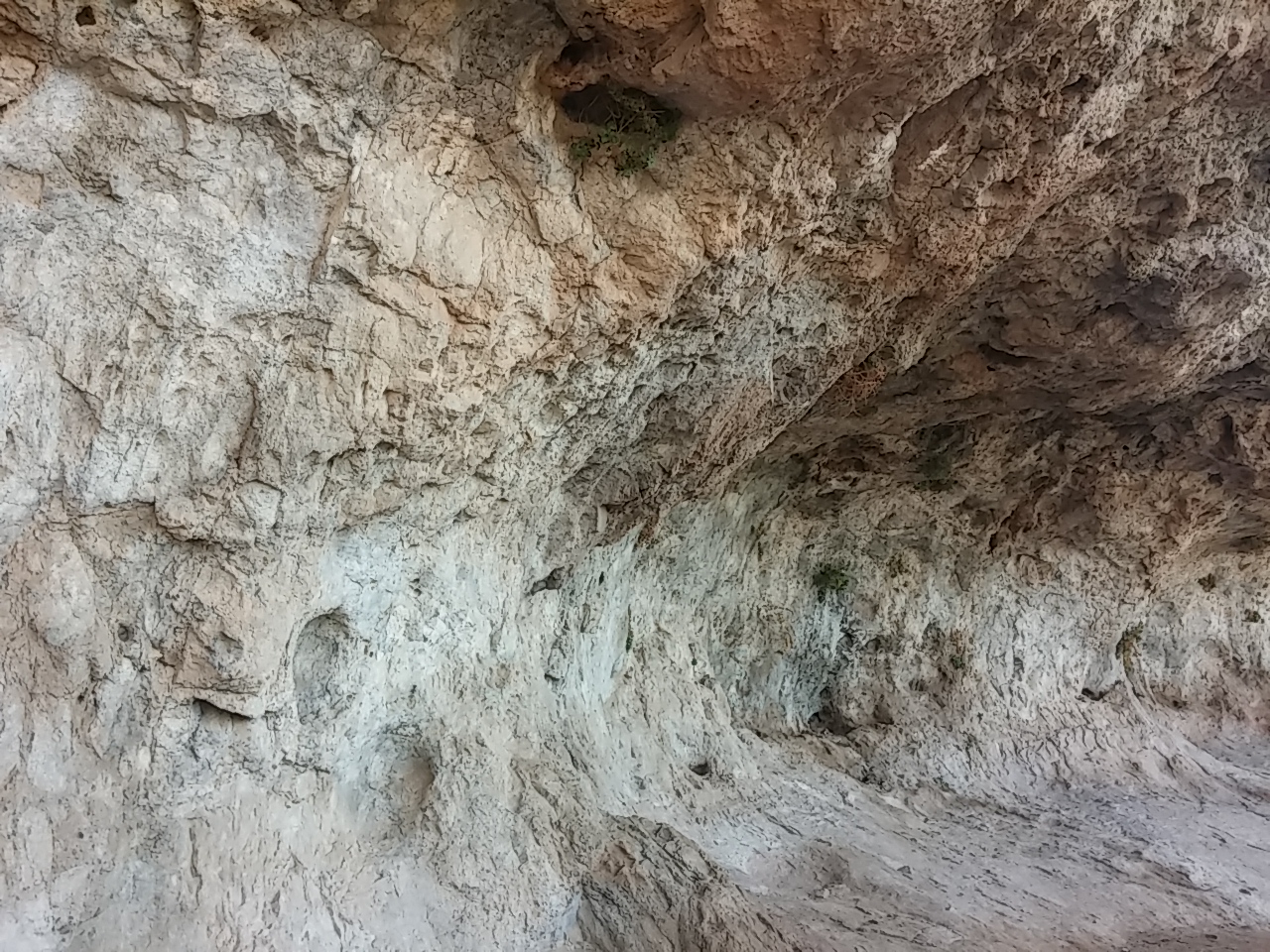 There is a municipal shooting range under the PHOENIX sign where dozens of shooters serenaded hikers with volumes of rounds sounding like fireworks.
As we came down the trail, we passed some of Santa's elves…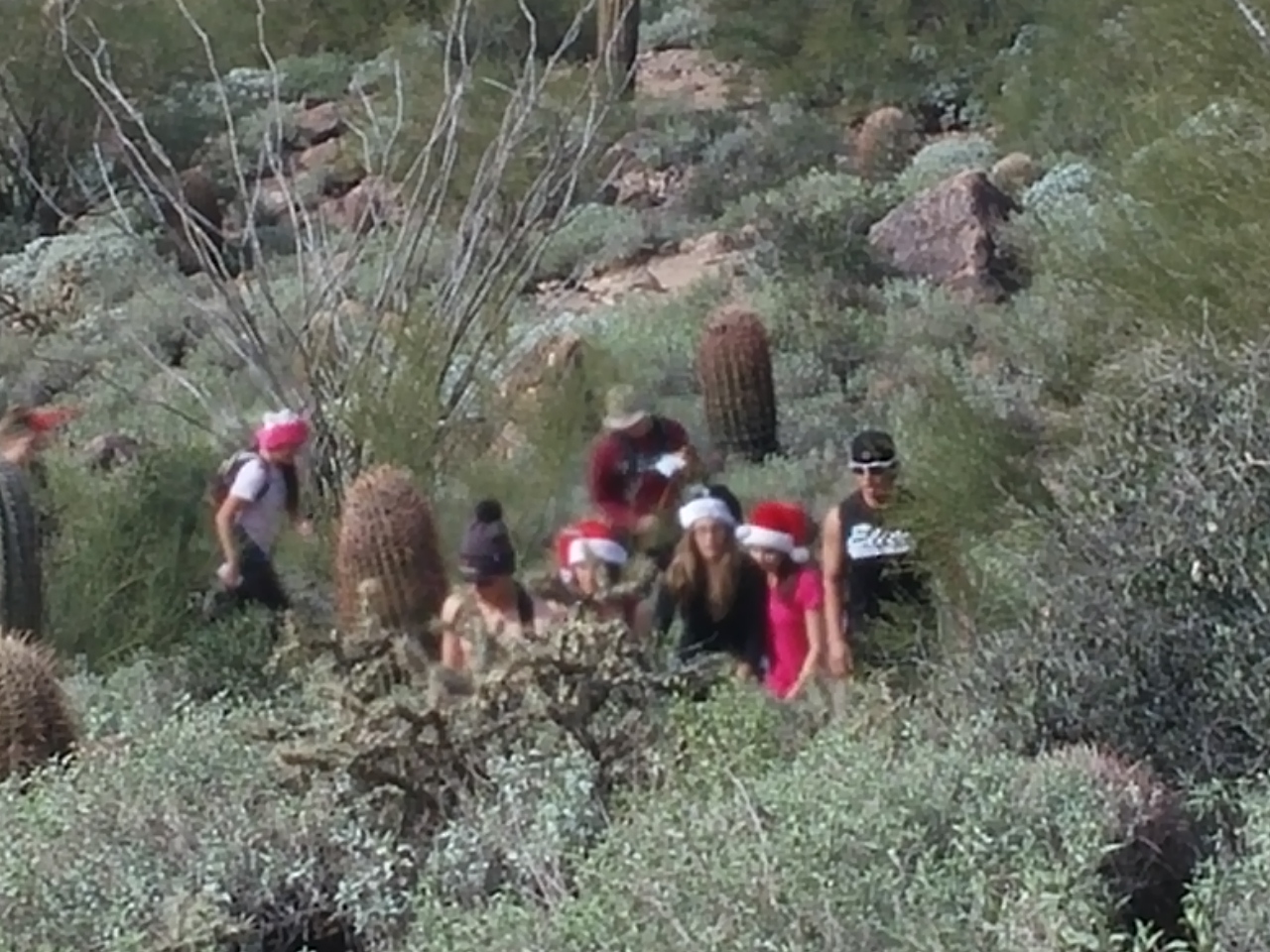 Guess they were taking a break from making toys.