Gold Canyon, Arizona
We decided yesterday morning to take a hike.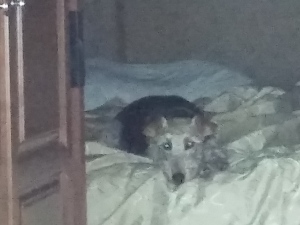 When Sophie heard us say the word "walk" early in the morning, she was suddenly wide awake. Well, awake enough to climb out from under the covers.
We decided to go on a hike called the Hieroglyphic Trail.
At a bit over three miles round trip, it's a relatively short hike with a little less than 600 feet in total elevation gain. However, it's very rocky in places and has a few challenging climbs.
There are actually three hikes at the trail head including the Lost Goldmine Trail. We'll save that one for another day. (But I loved the signage enough to include it today.)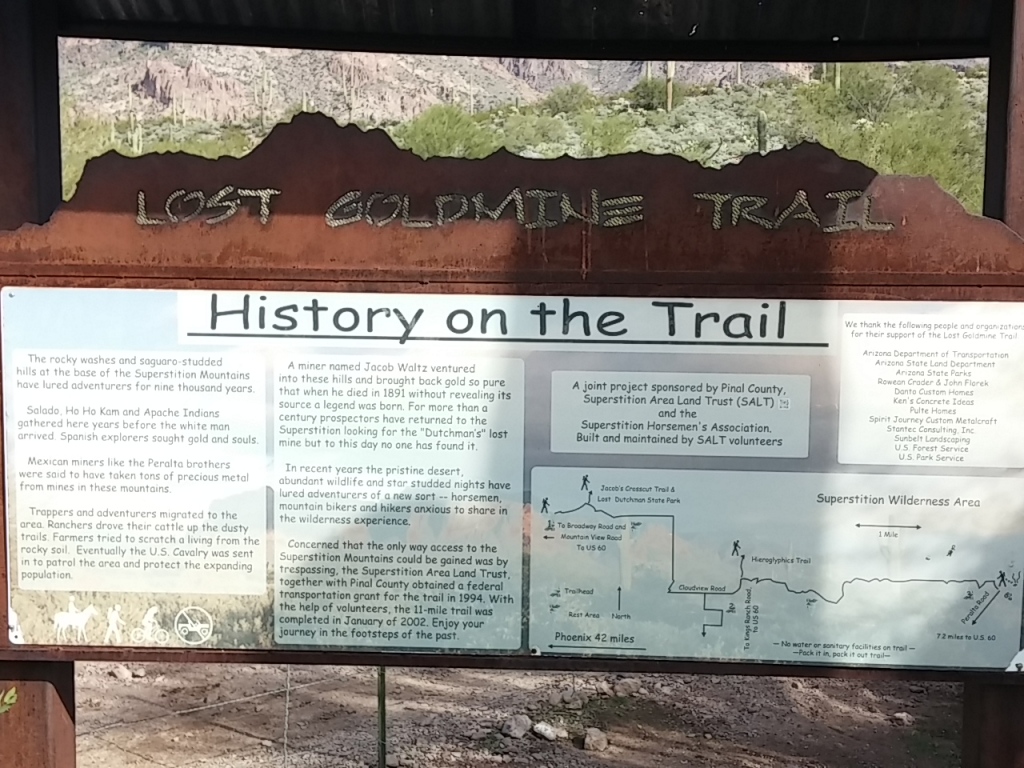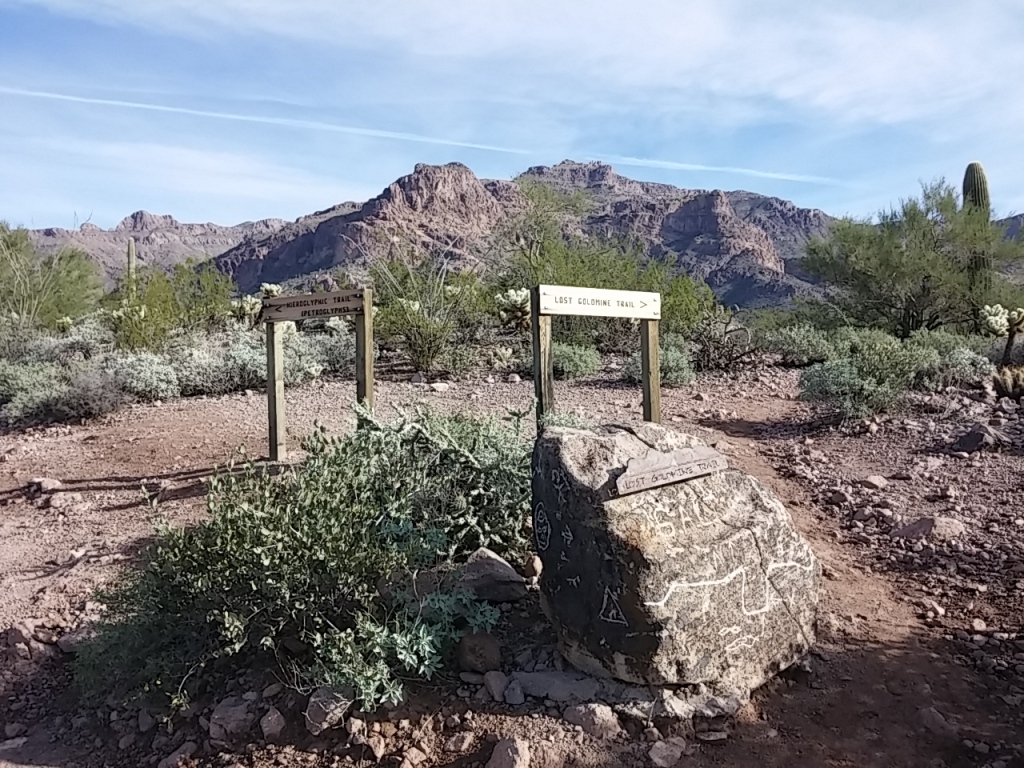 We walked through a gate to get into the Superstition Wilderness in Tonto National Park.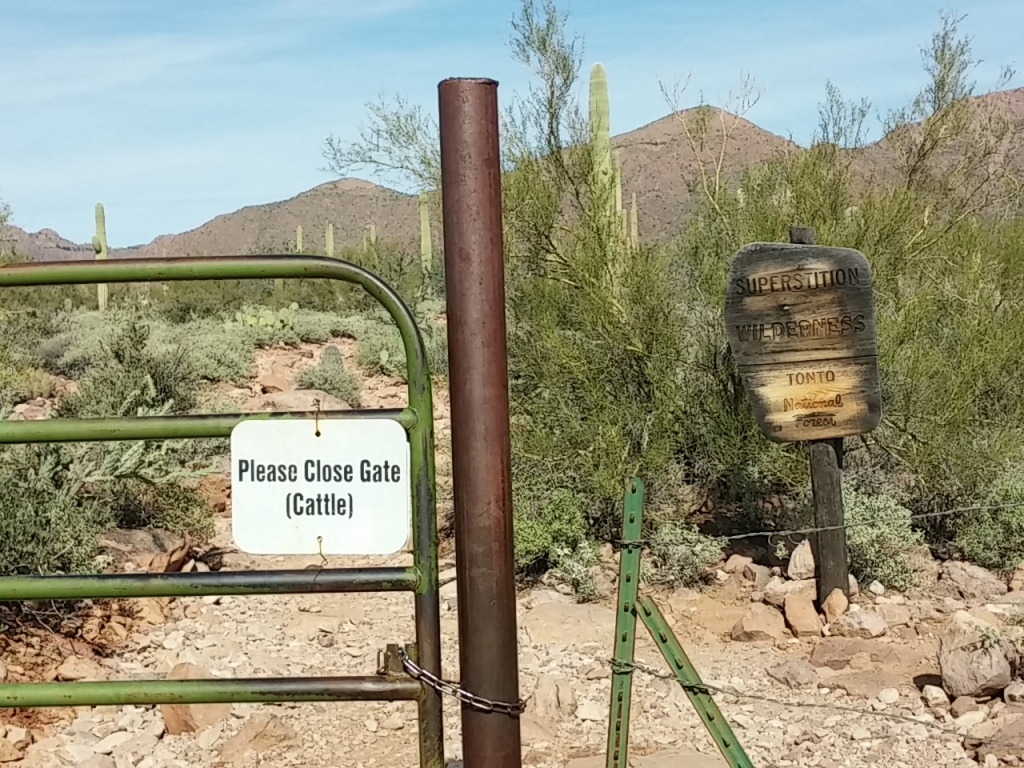 No matter what angle they are shot from, the Superstitions are simply stunning.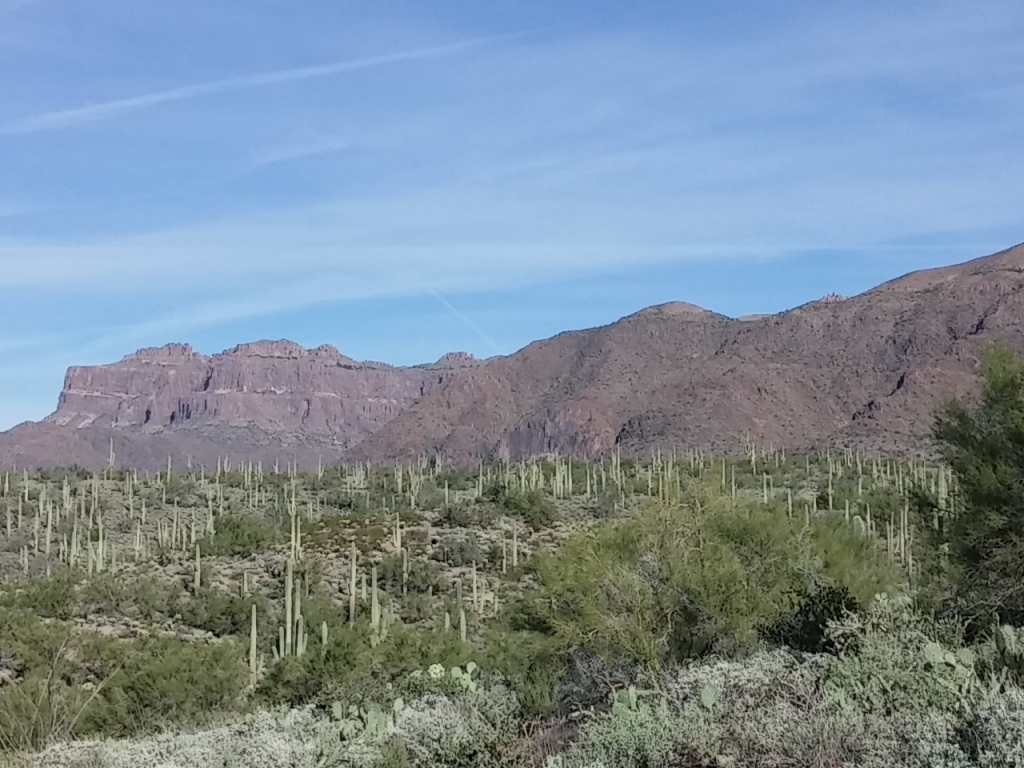 Last week's rain was just enough to germinate new growth.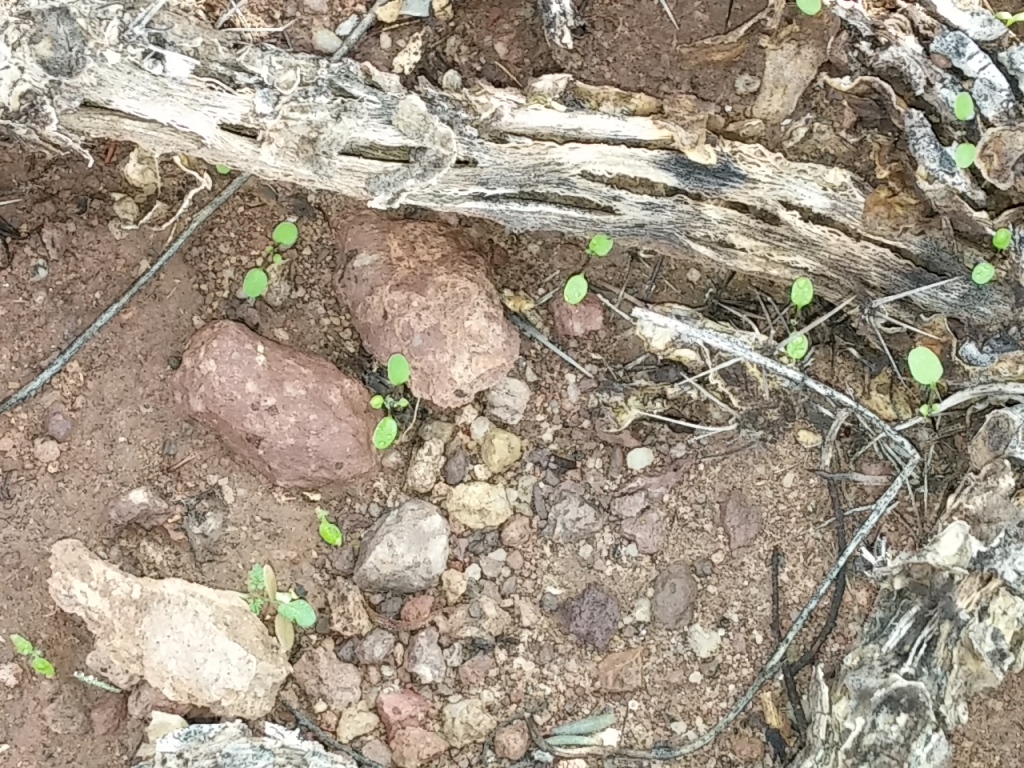 Parts of the trail were very rocky and there was an amazing amount of shrubbery considering we're in the desert.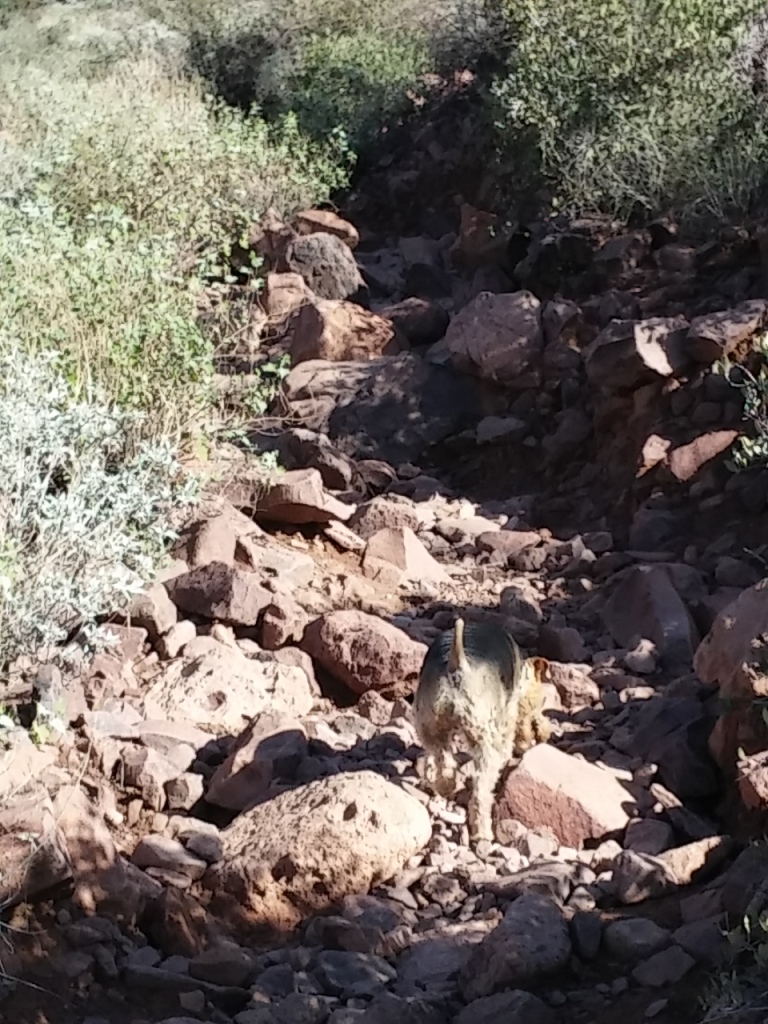 Near the top of the trail, we saw lots of people studying the hieroglyphs.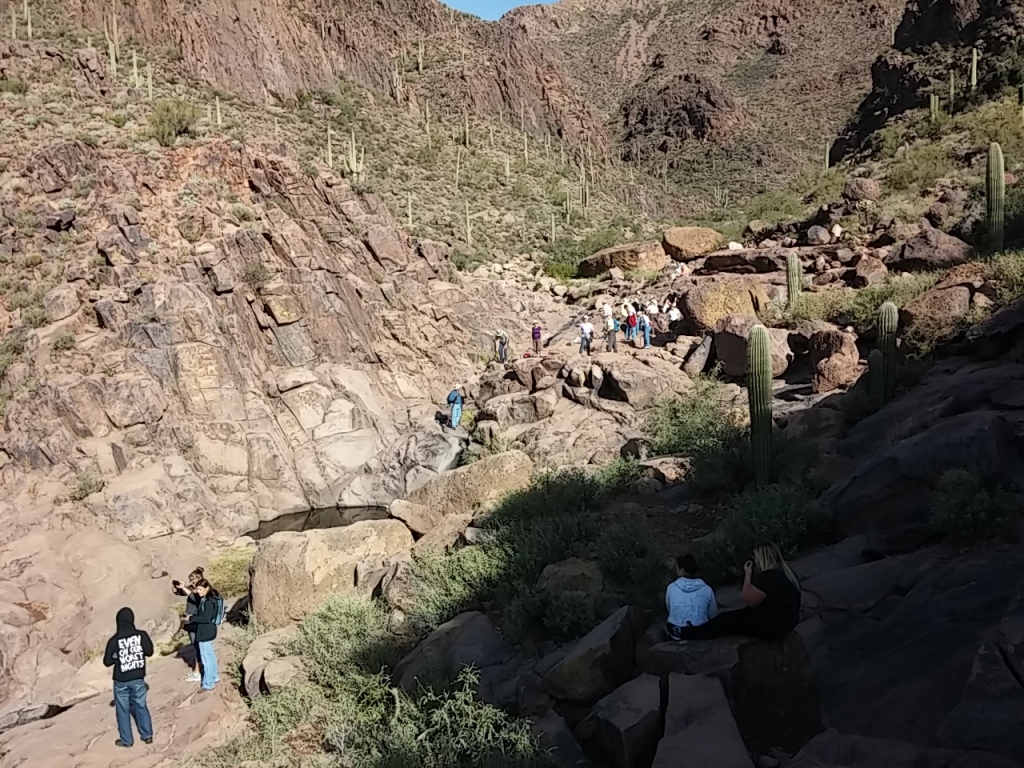 On our hike we wondered… What is the difference between a hieroglyph and a petroglyph? We had no clue, so I turned to Google.
A hieroglyph is a picture or symbol used in a system of writing.
A petroglyph is a pictogram (a pictorial symbol for a word or phrase) created by removing part of a rock surface by incising, picking, carving, and abrading.
So the hieroglyph is the symbol that becomes a petroglyph when it is inscribed in rock. At least that's what I deciphered from everything I read on a Google search…
Here are some pictures of the hieroglyphic petroglyphs at the top of the trail.
We also saw an amazing balancing rock at the top of the canyon walls.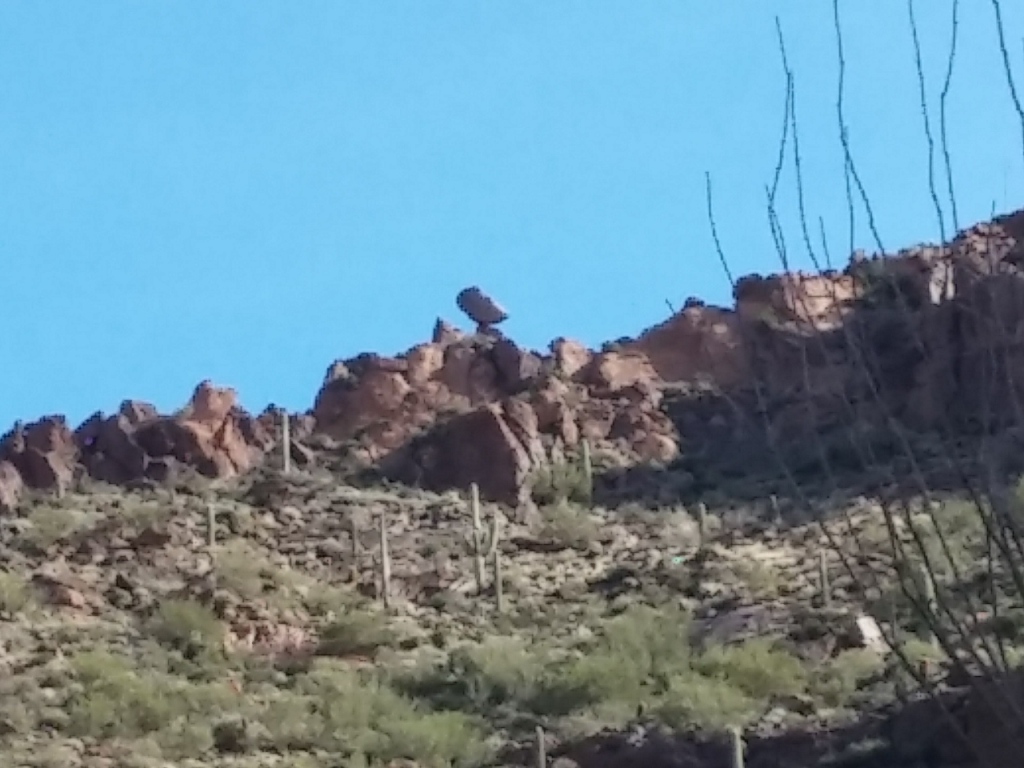 It was a great hike!