Gold Canyon, Arizona
Sophie and I took a little walk around the RV park yesterday, and I took pictures of the many different types of cacti growing here.
I have no idea of their names, so I'm going to make names up based on their appearance…
1. Mickey + Minnie — Notice the mouse shape on the right side.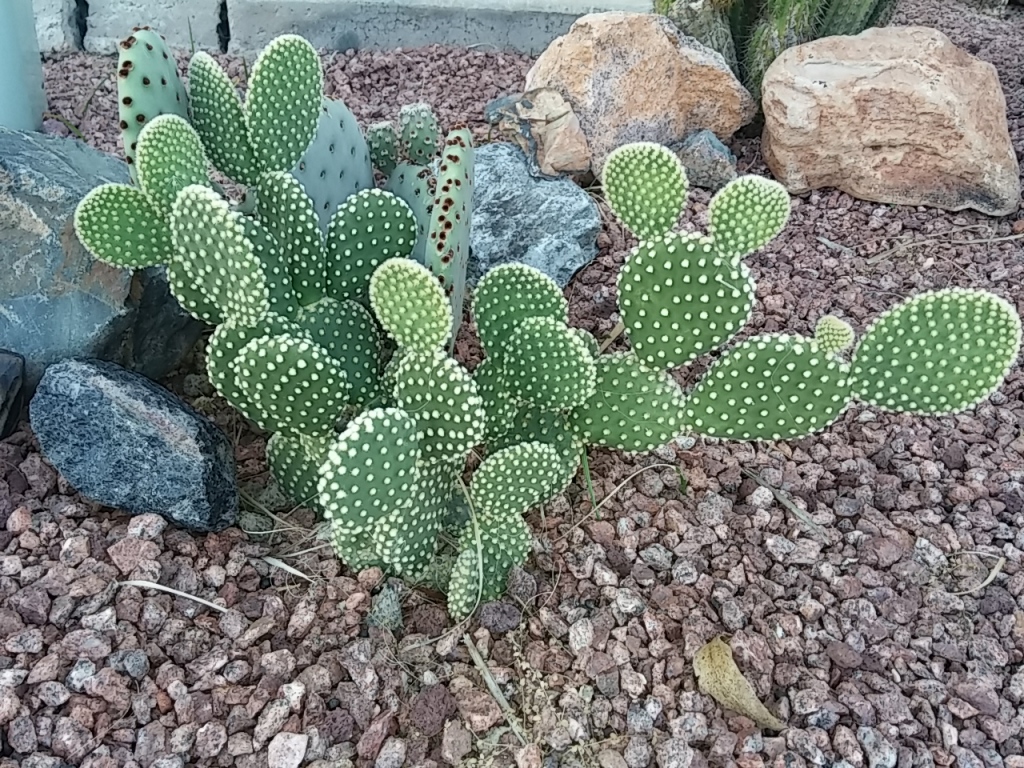 2. Anise Seed Pod — The anise seed pod often has seven 'arms' just like this cactus.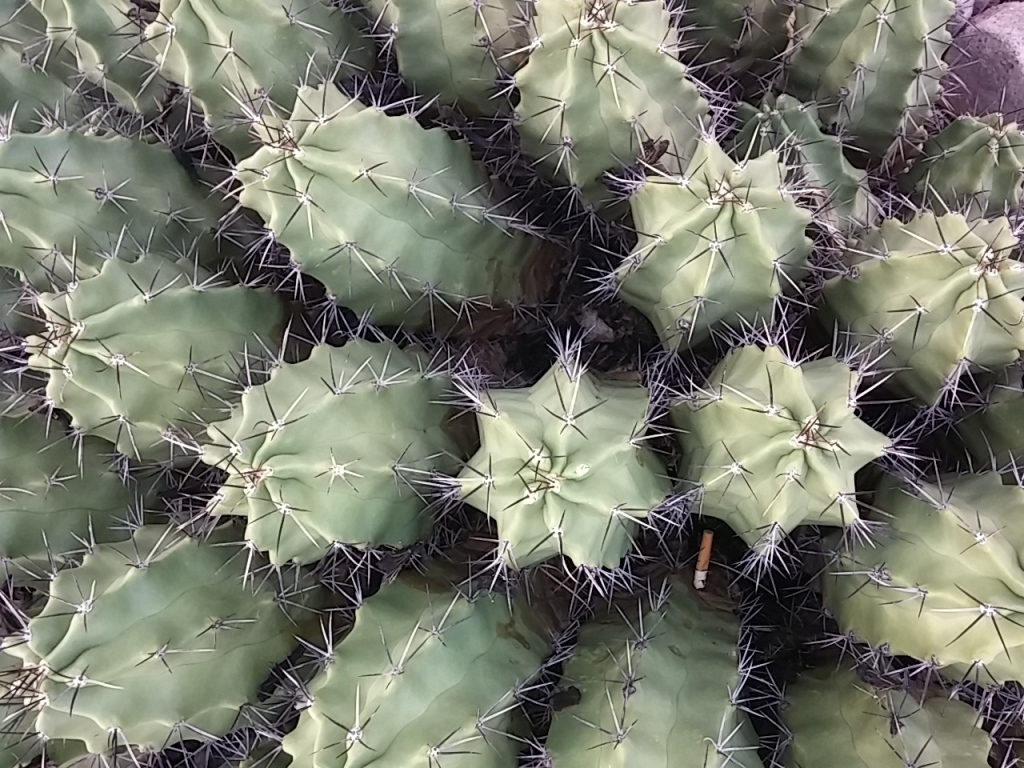 3. Old Monkey Socks — These look exactly like a bunch of bleached out monkey sock dolls .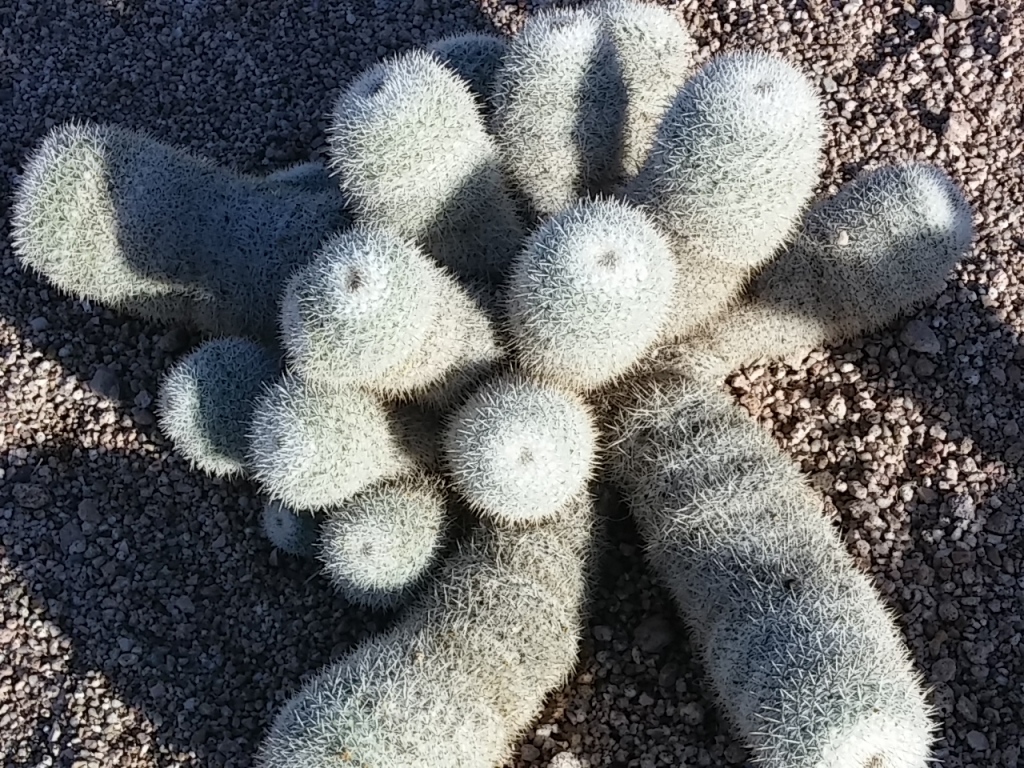 4. Ruffles — Because it has both ridges and waves.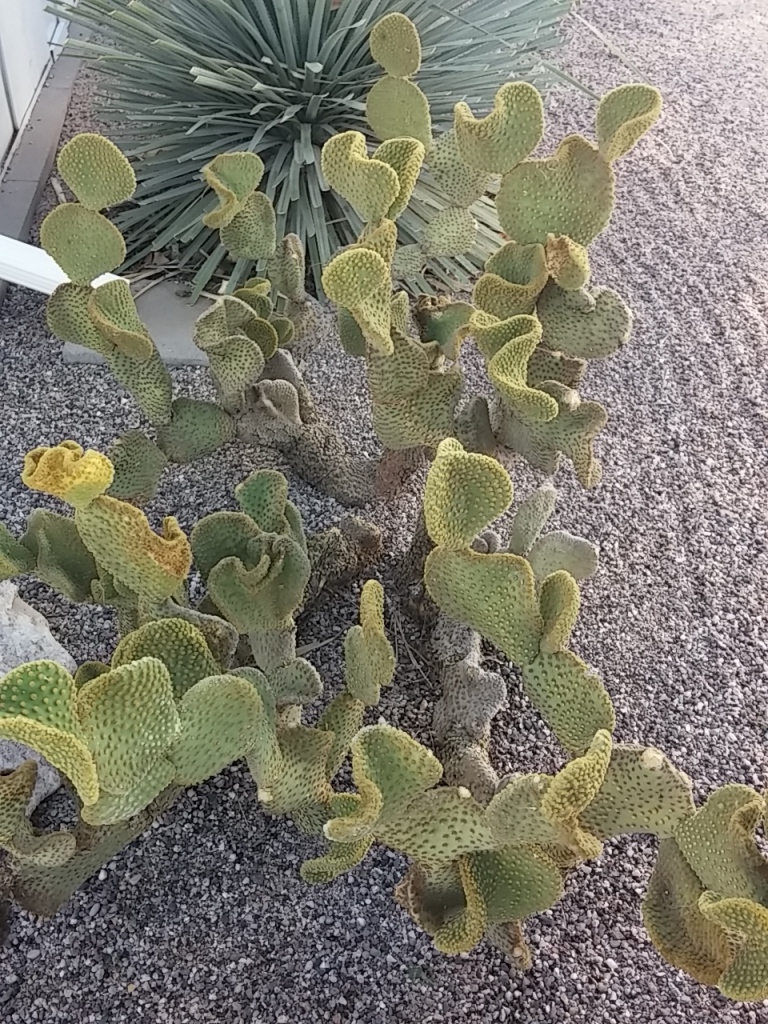 5. Fat Wrinkles — I intend to get fatter as I get older because the fat will fill up my wrinkles.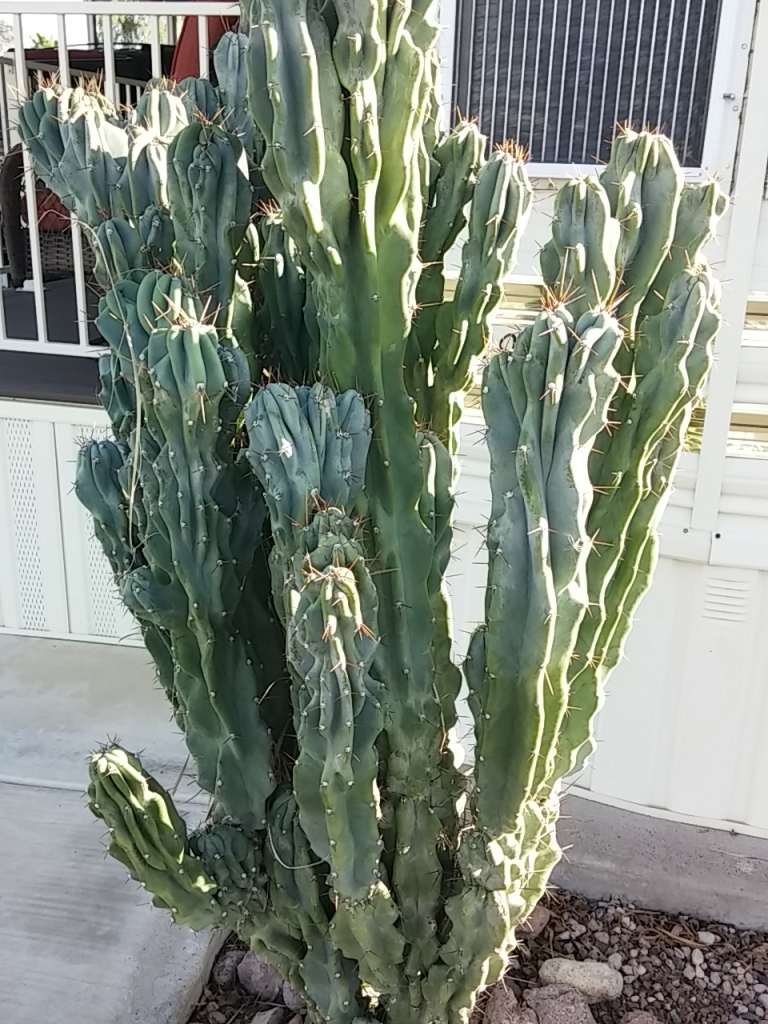 6. Frisbee Pancakes — These are flat and damn near Frisbee-sized.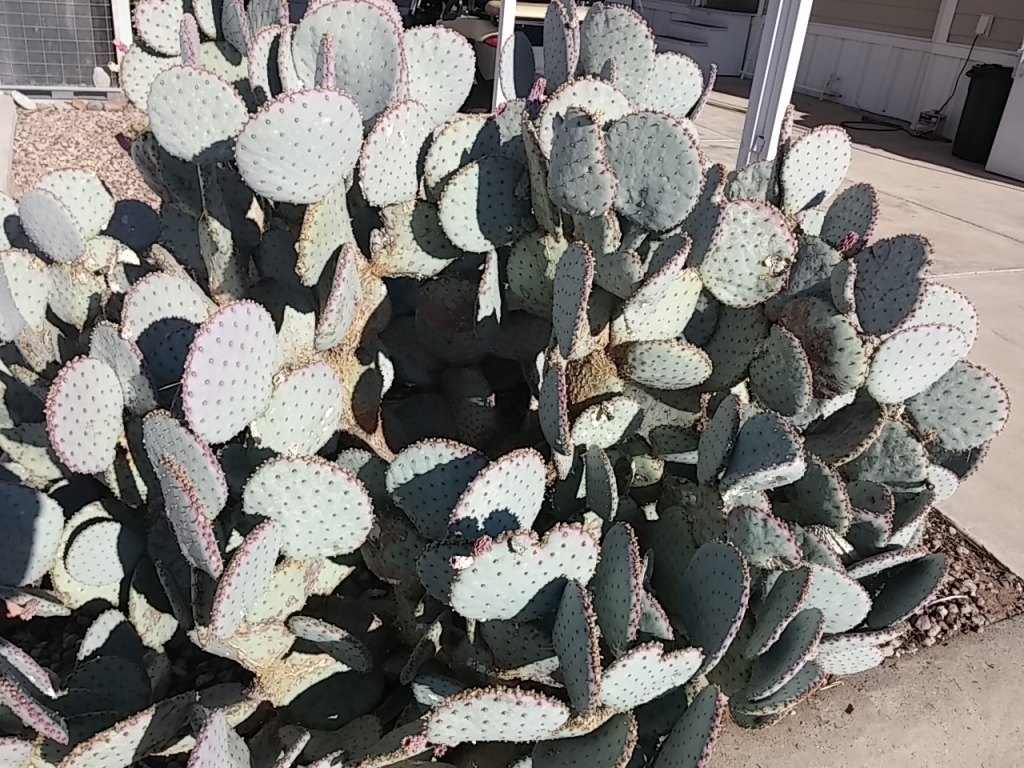 7. Artichoke — Looks ready to peel and dip into melted garlic butter.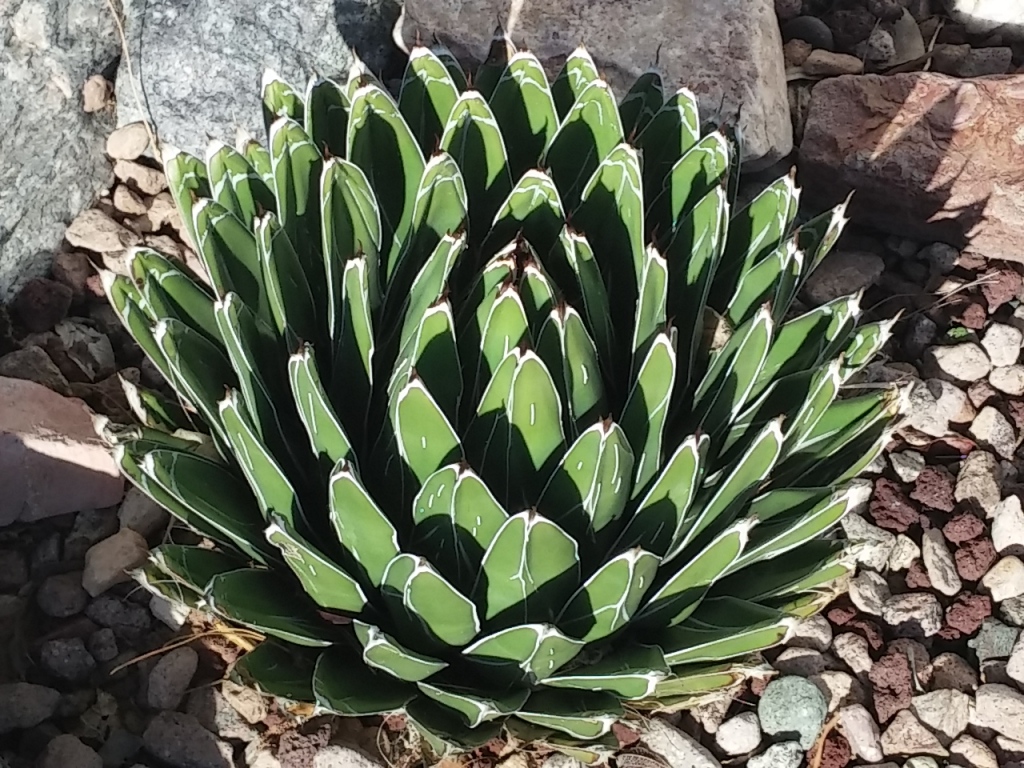 8. Spike's Hair — Reminds me of a 1980's hair cut with lots of Bed Head gel holding it all in place.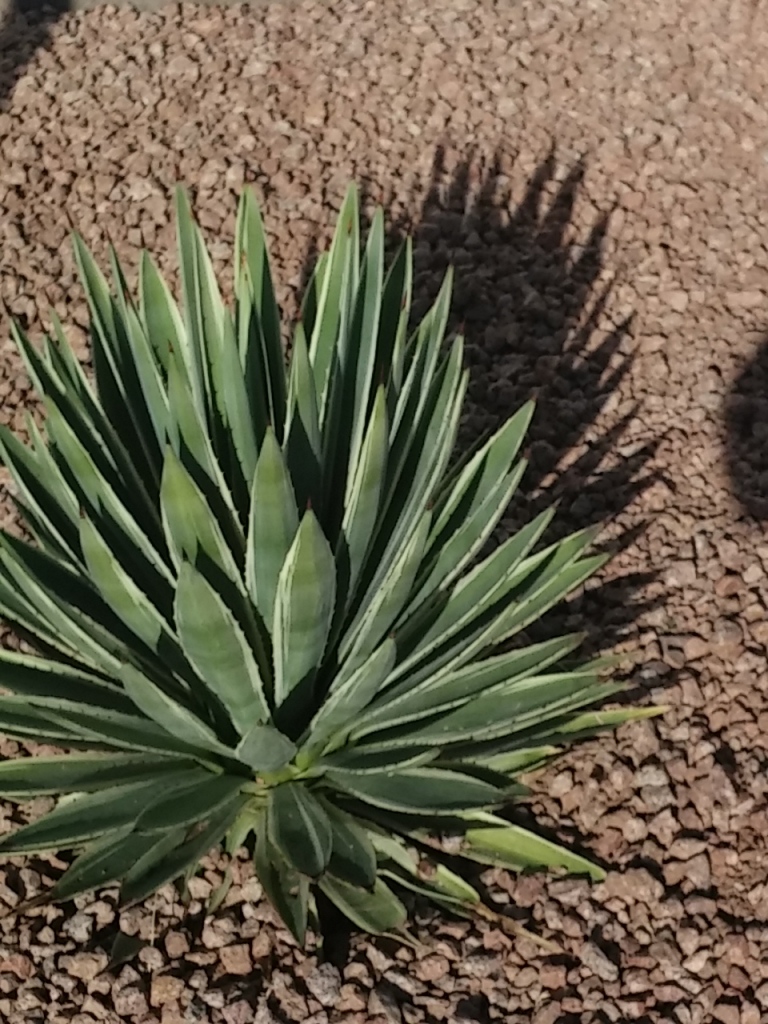 9. Skinny Indian Paintbrush — Same colors as the wild flower, just skinnier.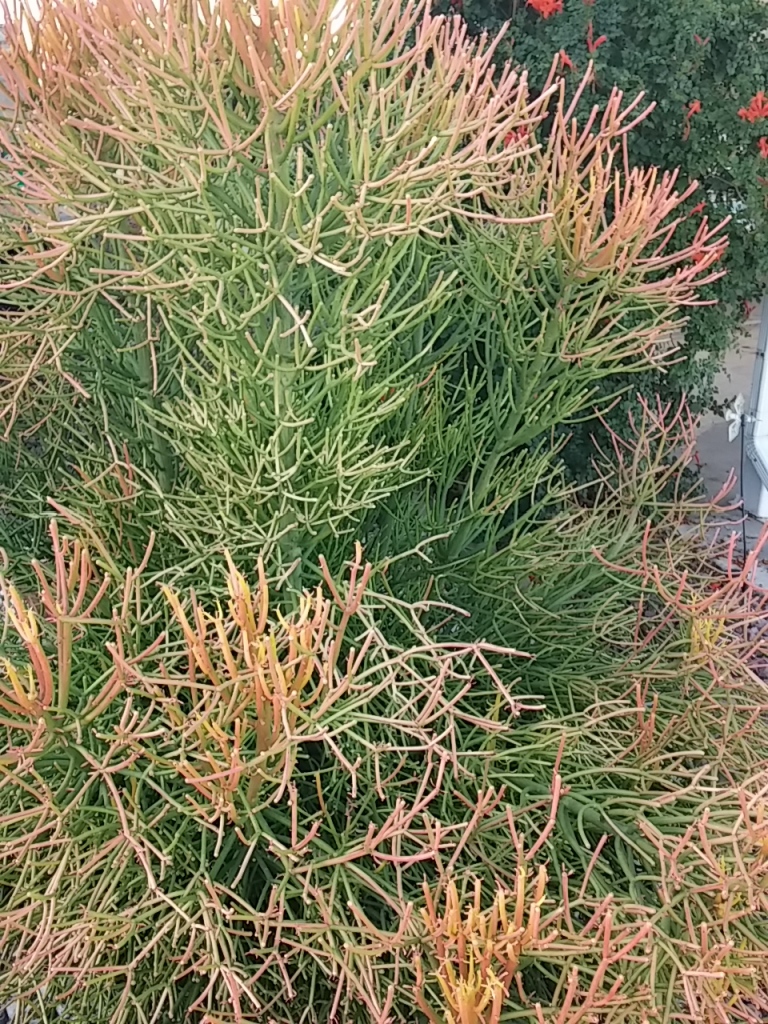 10. Sea Anemone — Saw some of these while snorkeling in Alaska but the real ones are way more colorful.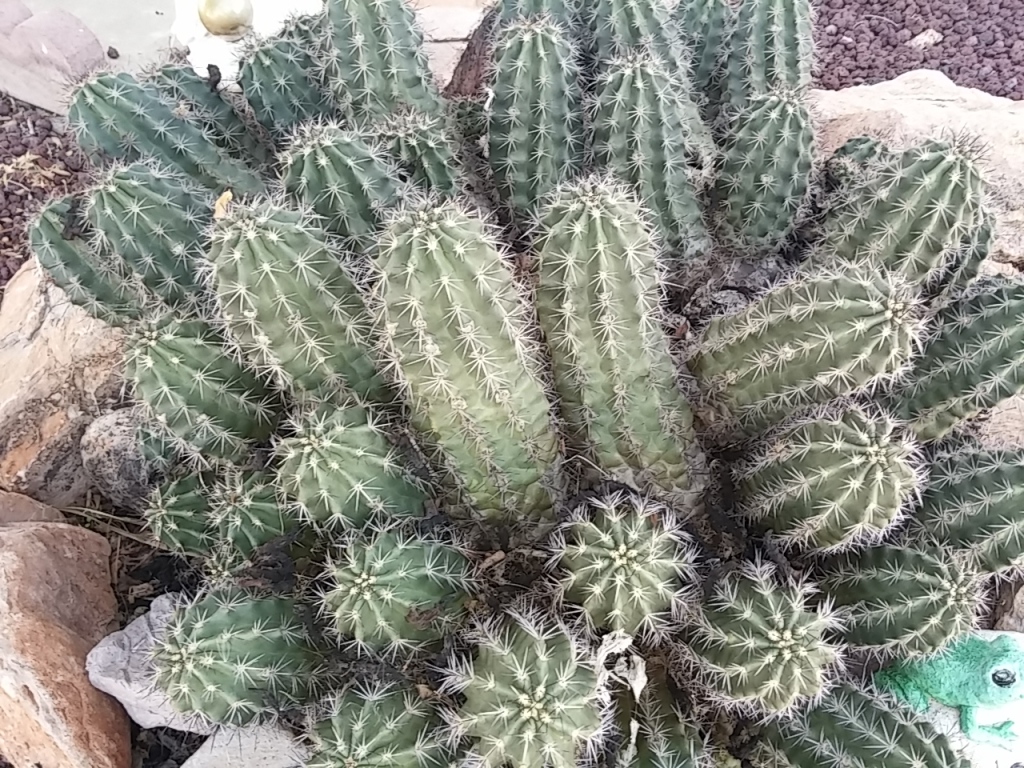 11. Triceratops — Ever seen these dinosaurs' scales?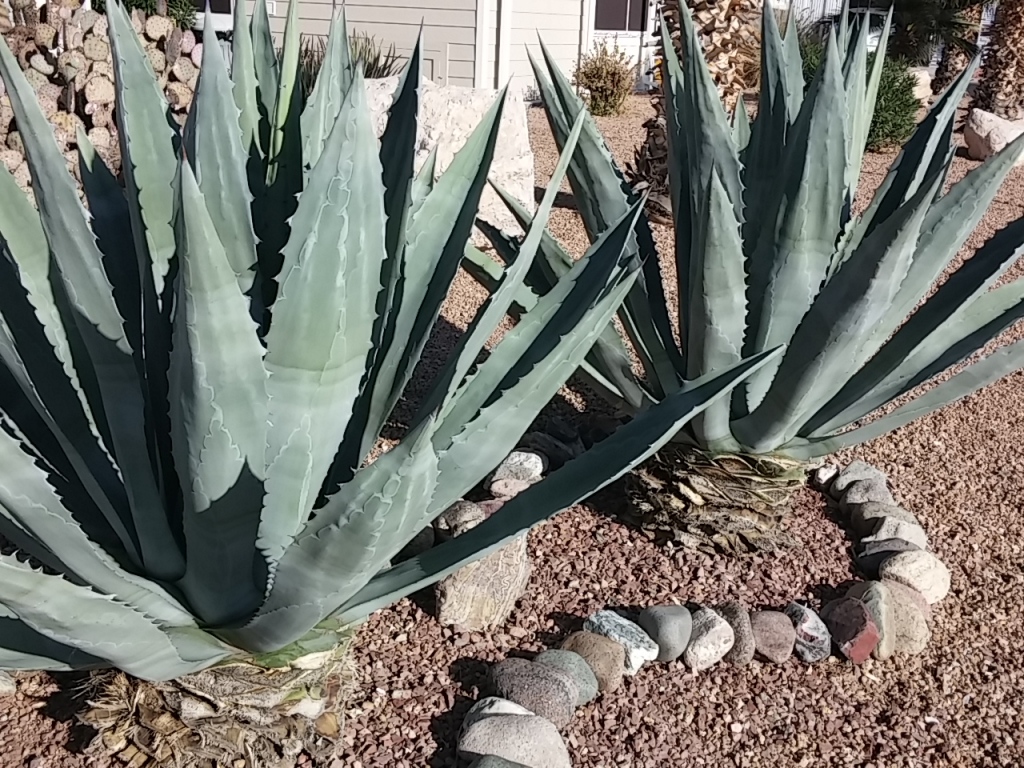 12. Morphing Octopus — Number of arms can vary from one to twelve.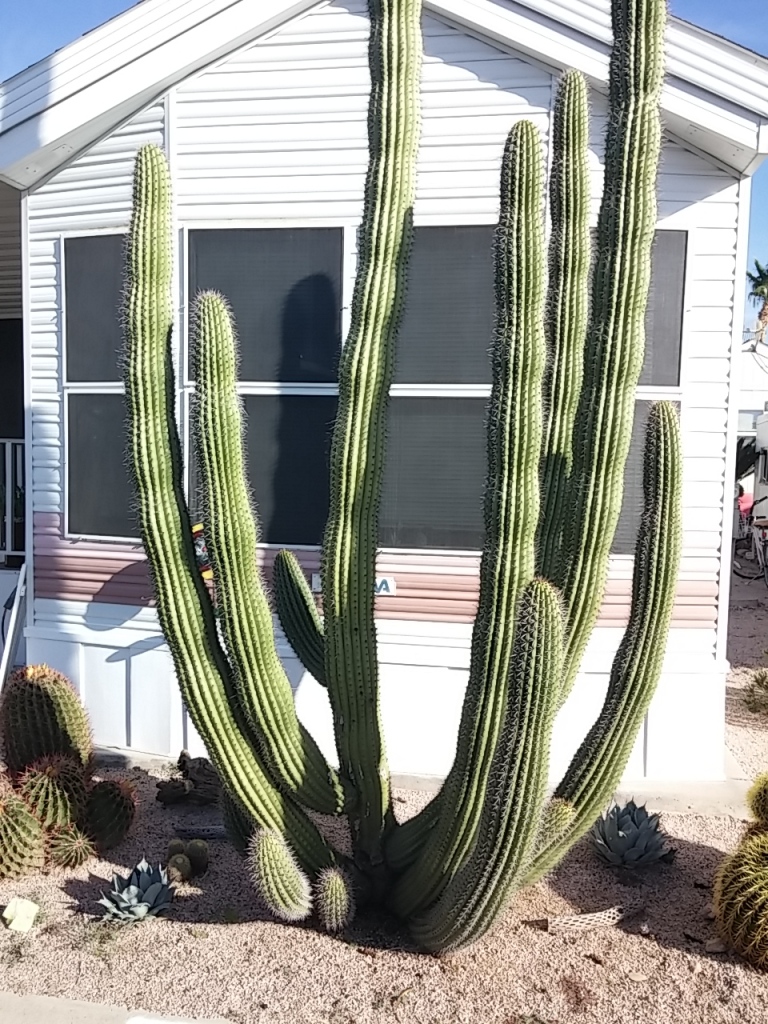 13. Sea Urchin — Same explanation as number 10.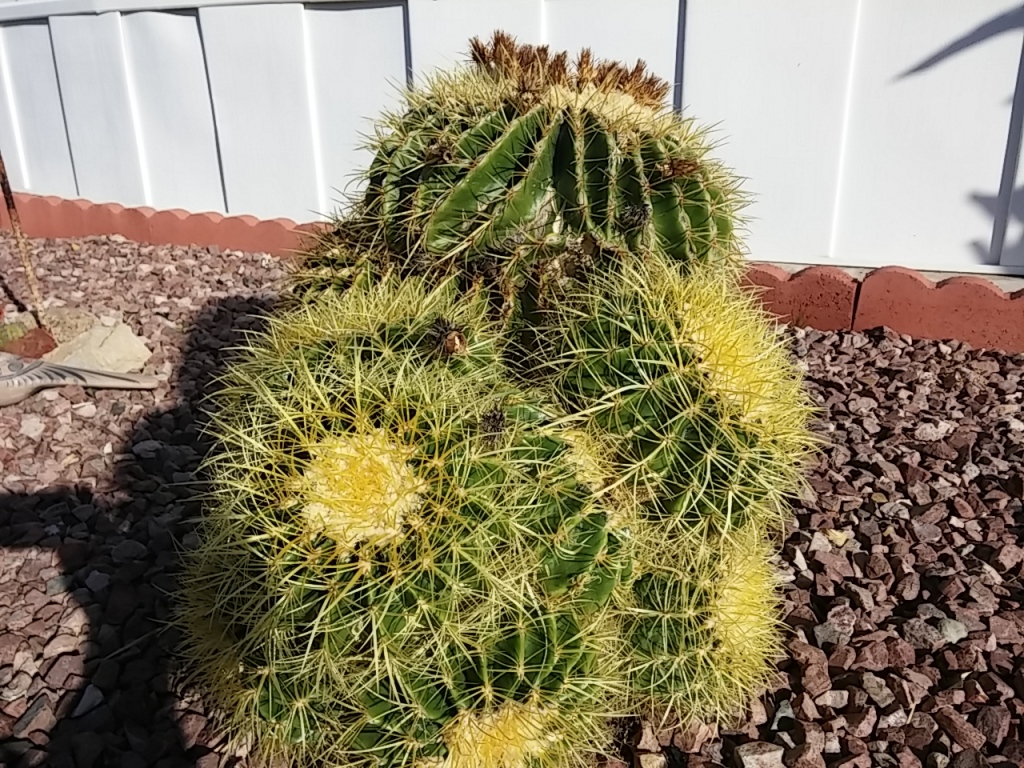 14. O' Christmas Tree — Flowers gold and silver only during December.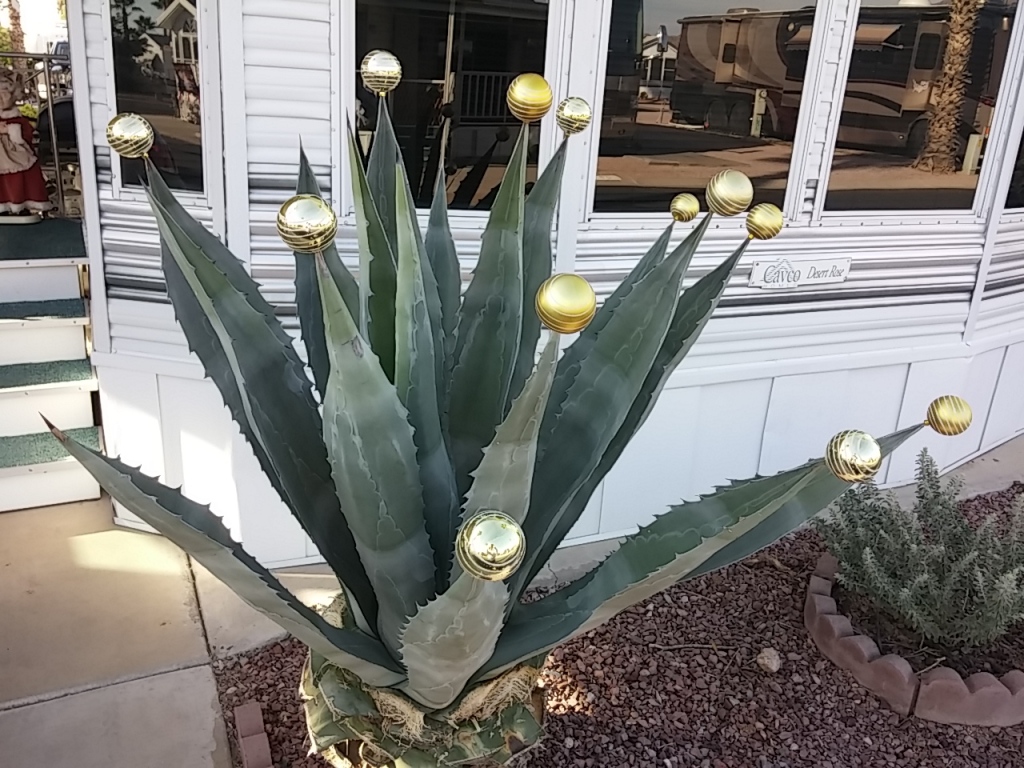 15. Arizona Skin — This is what all of Arizonians' skin looks like because it's so bloody dry here. And the red bumps are from prickly heat rash.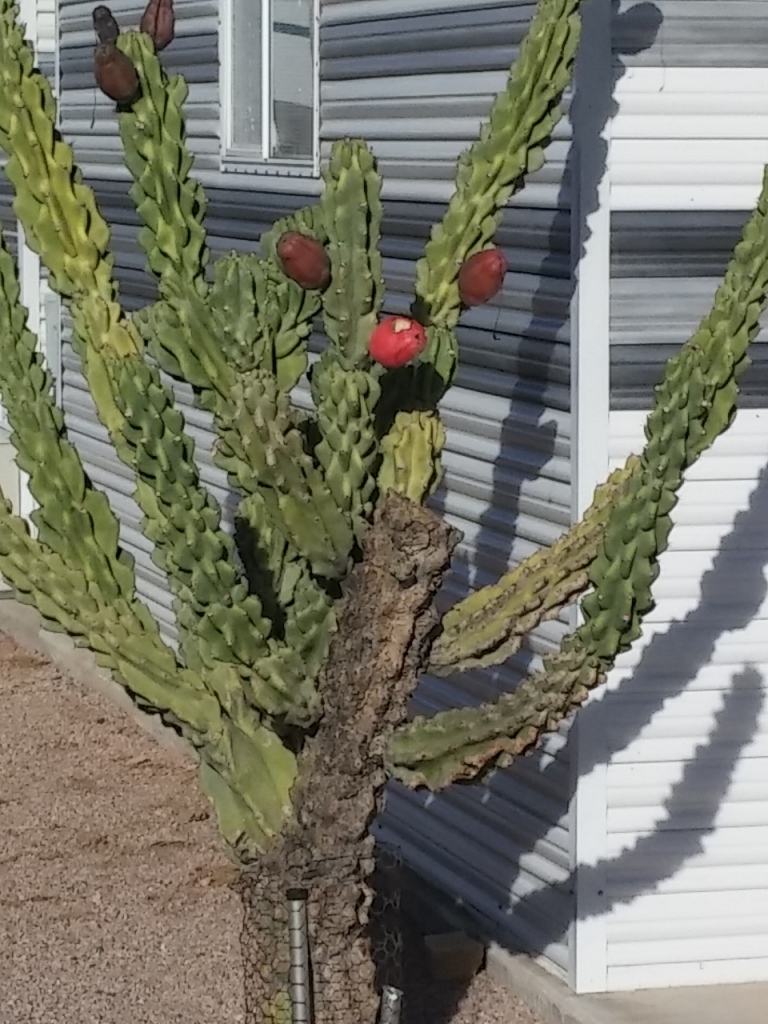 16. Cactus Wren — The Cactus Wren is a very pretty bird and has lots of stripes and speckles.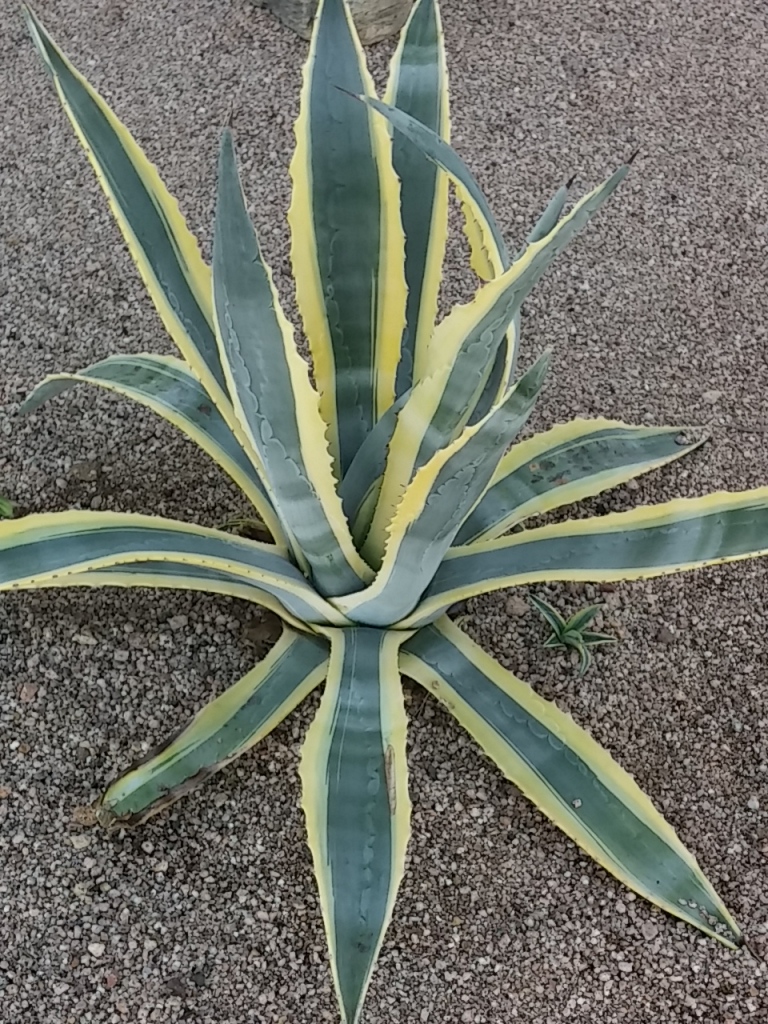 17. What Are You Doing? — So named because the owner of this cactus came out and grilled me about why I was taking a picture of her home.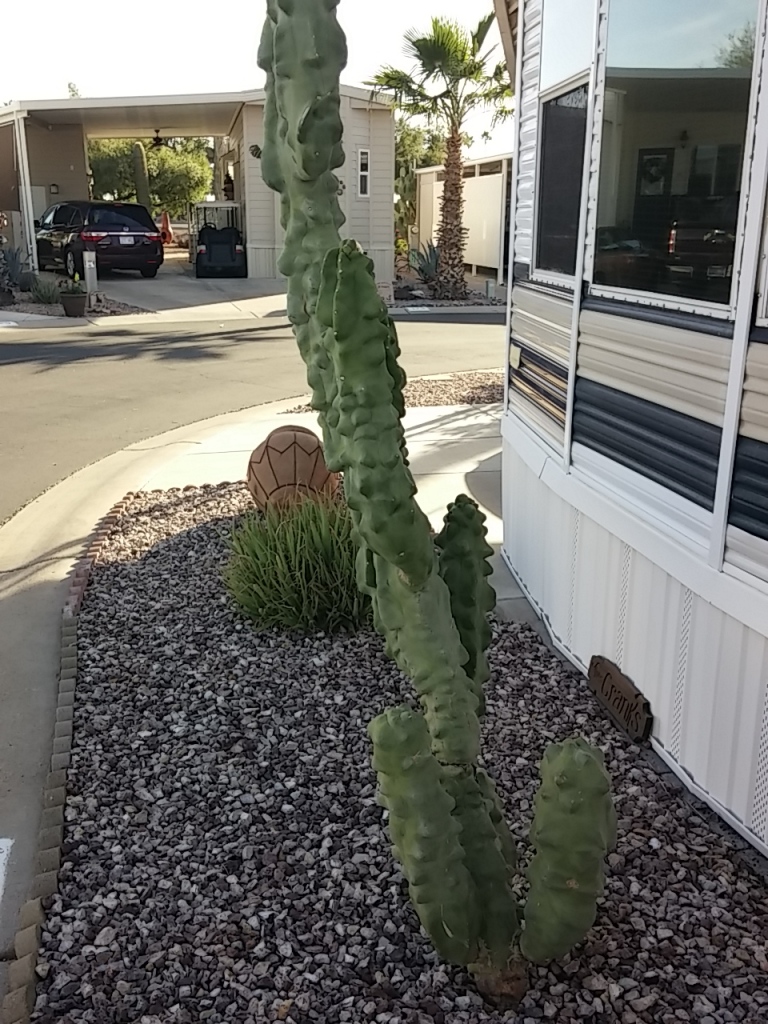 18. Spaghetti Al Dente — Each arm resembles a piece of uncooked spaghetti. 


19. Sheriff Woody — Each arm is "Reach(ing) for the Sky" as if told to do so in Toy Story.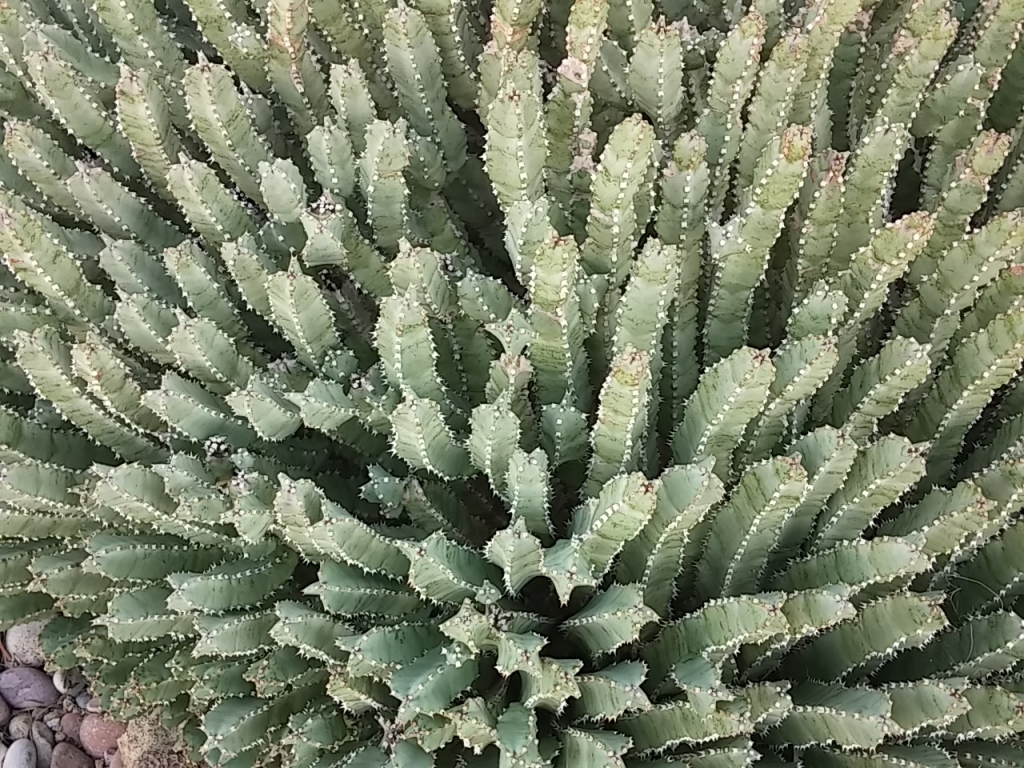 20. Faux Cactus — Made out of metal and artificially colored. Too perfect for nature.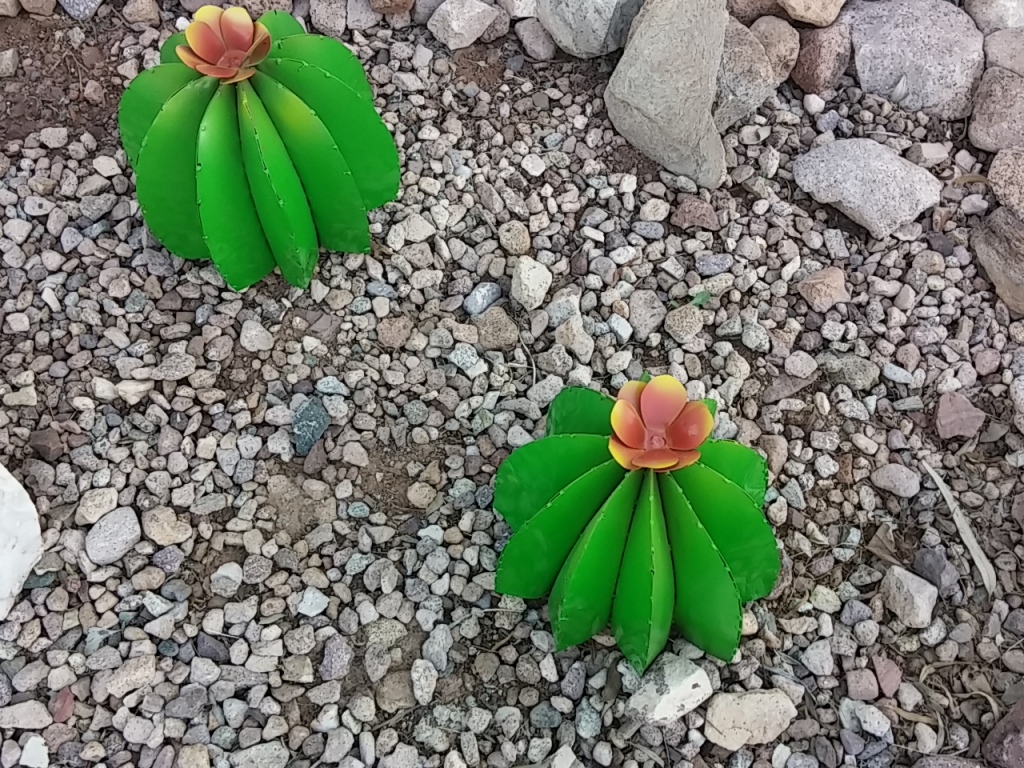 21. Eiffel Tower — This is growing out of the roof of a park model. We drove by this for over a month before I noticed it.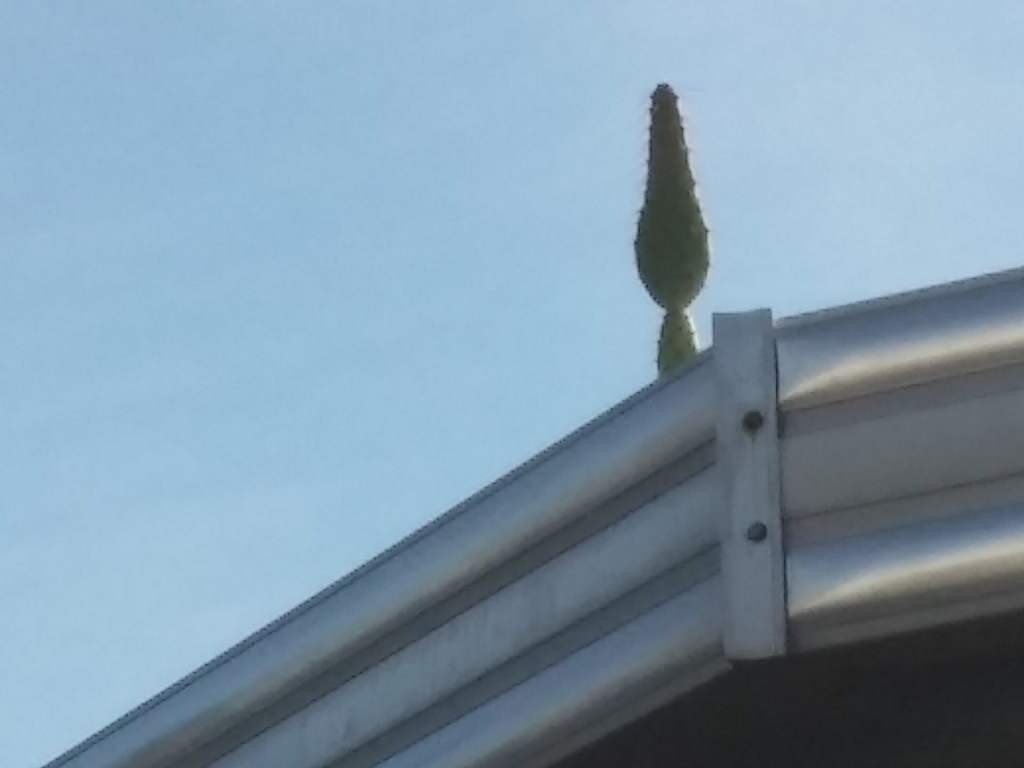 22. Who Are Their Fathers? — All the babies look suspiciously different from the mother…