Gold Canyon, Arizona
Last night we had a group dinner party — a bagna cauda feast with our neighbors.
Pronounced "bawn-ya cow-da", it's a delicious dish from northern Italy that literally translates into " hot bath".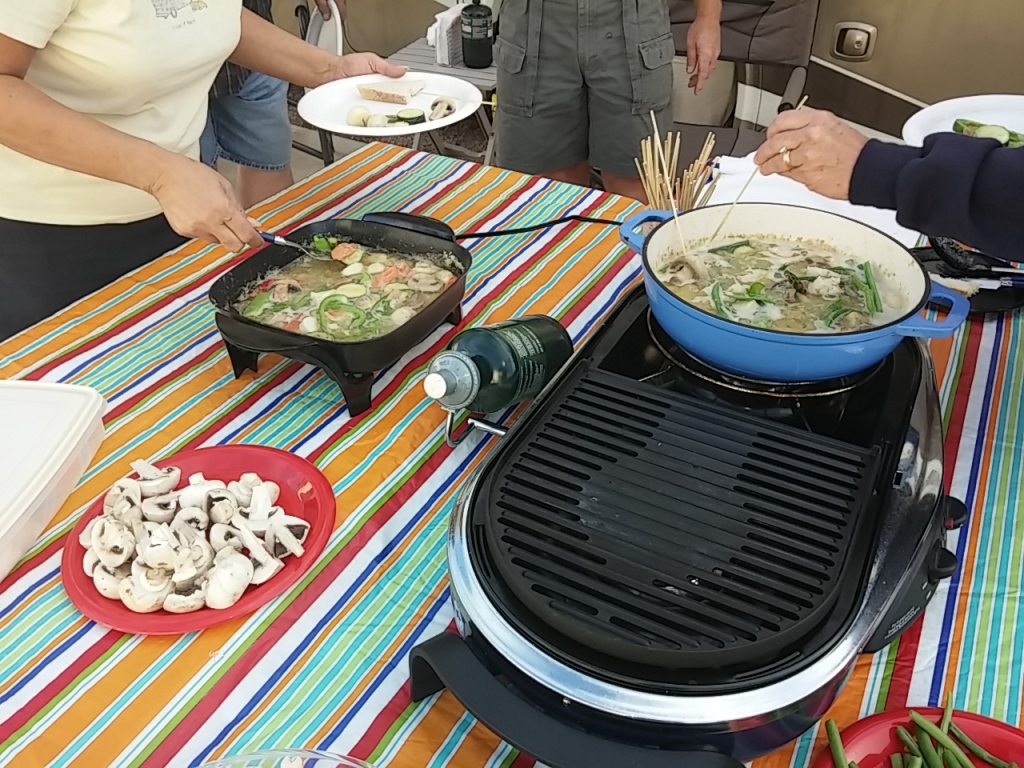 Think oil and garlic fondue with vegetables, meats, and breads.
The ingredient list for the sauce doesn't look very appetizing, but I have yet to have a guest not eat way more than they ever thought they would consume.
The sauce is just four ingredients: equal amounts of butter and olive oil, a bucket of garlic, and a small handful of anchovies.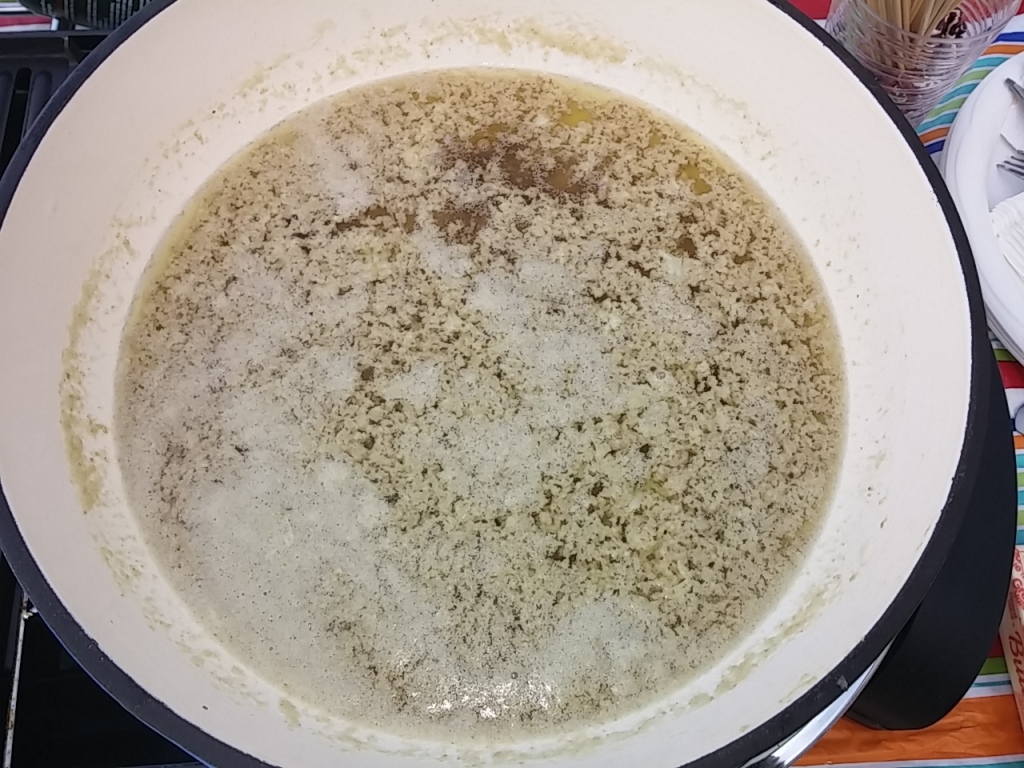 Meats include sliced chicken and beef, shrimp, scallops, and halibut.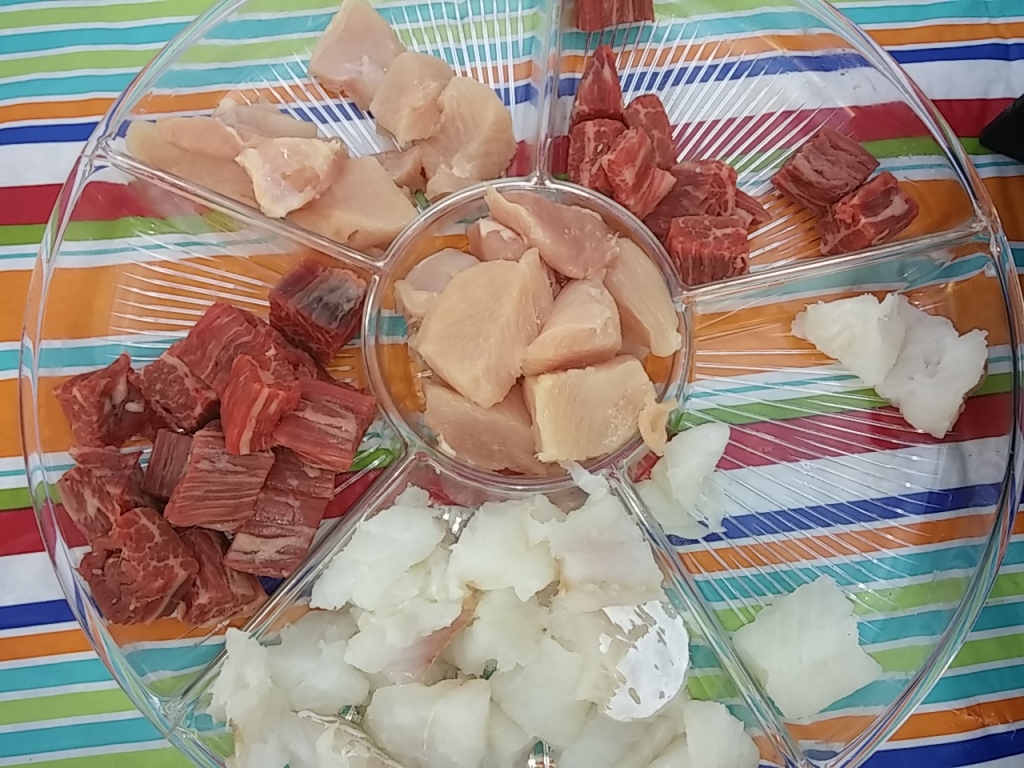 Vegetables include carrots, artichokes, asparagus, zucchini, snap peas, and green beans.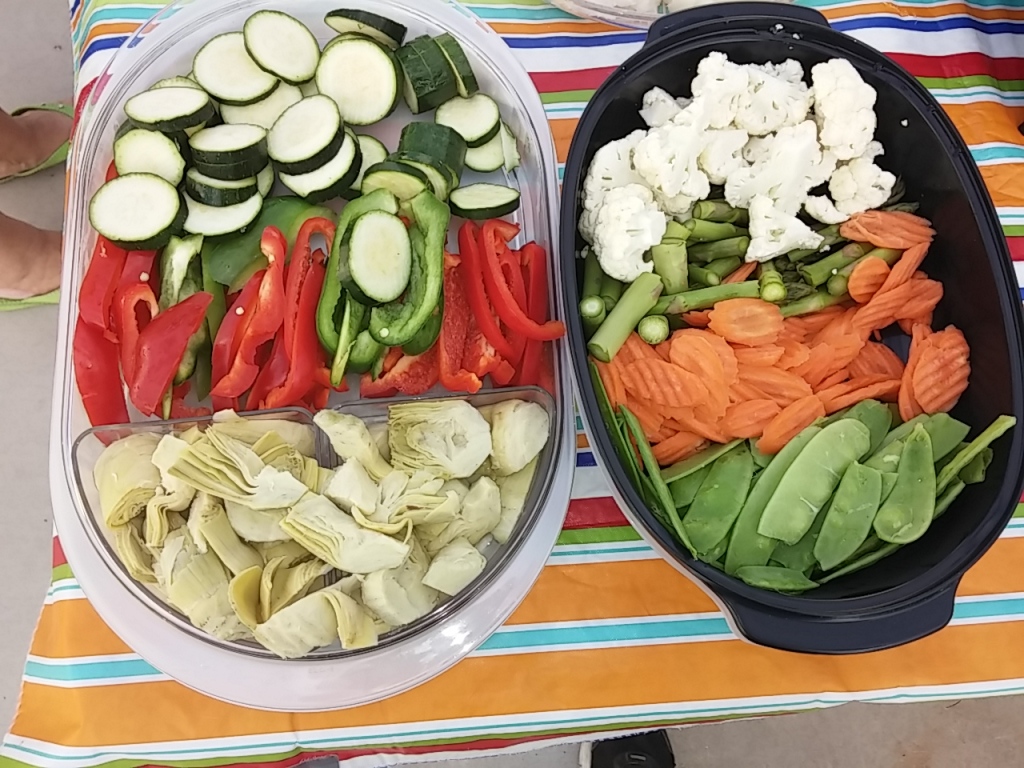 Bread should be hard crusted and soft inside so that you can soak up lots of the sauce.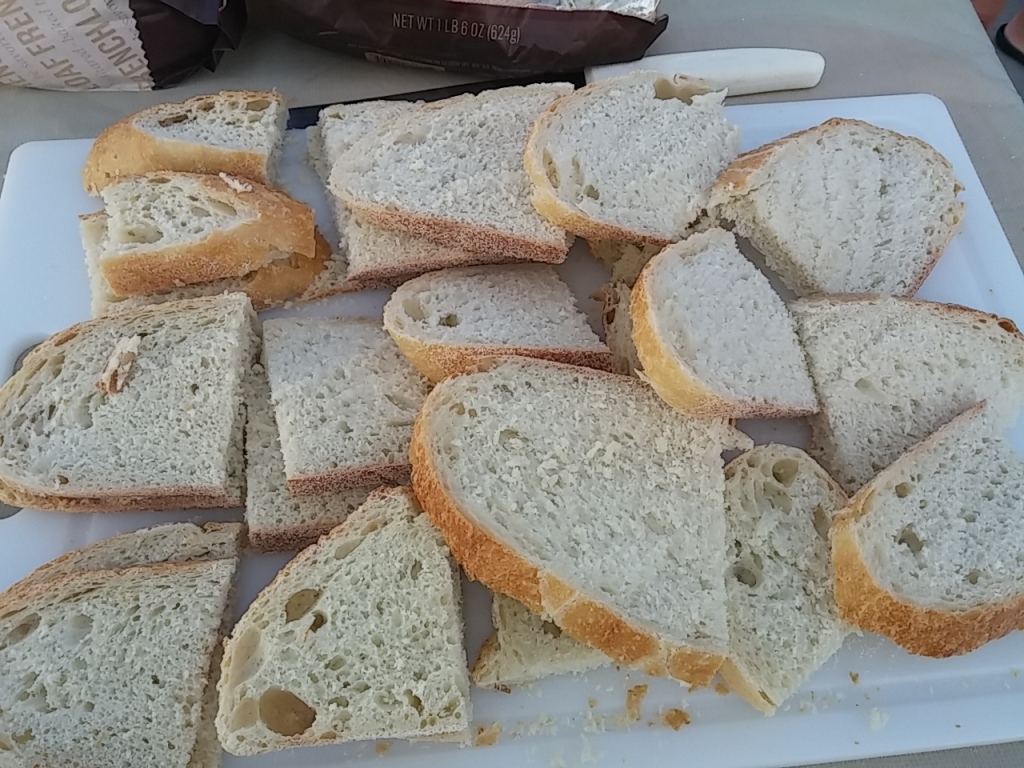 Diners cook their own meals in the gently boiling sauce, eating as they cook. (From left: Wayne, J. J., Jan, Mike, Debbie, and Rich)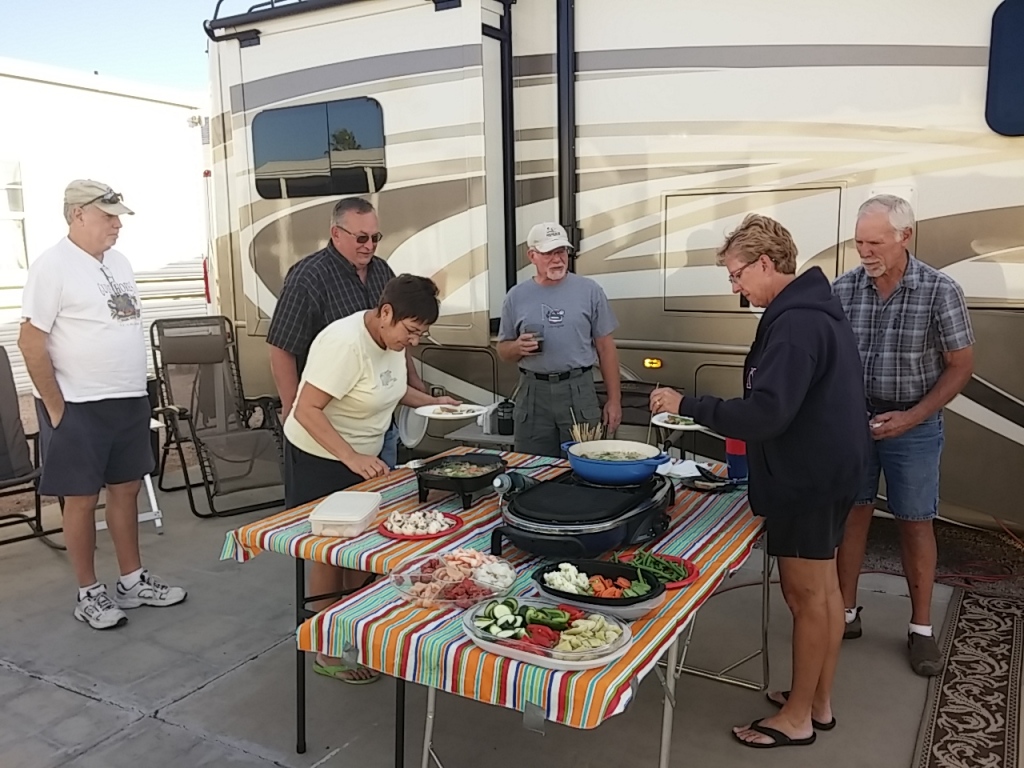 So very delicious!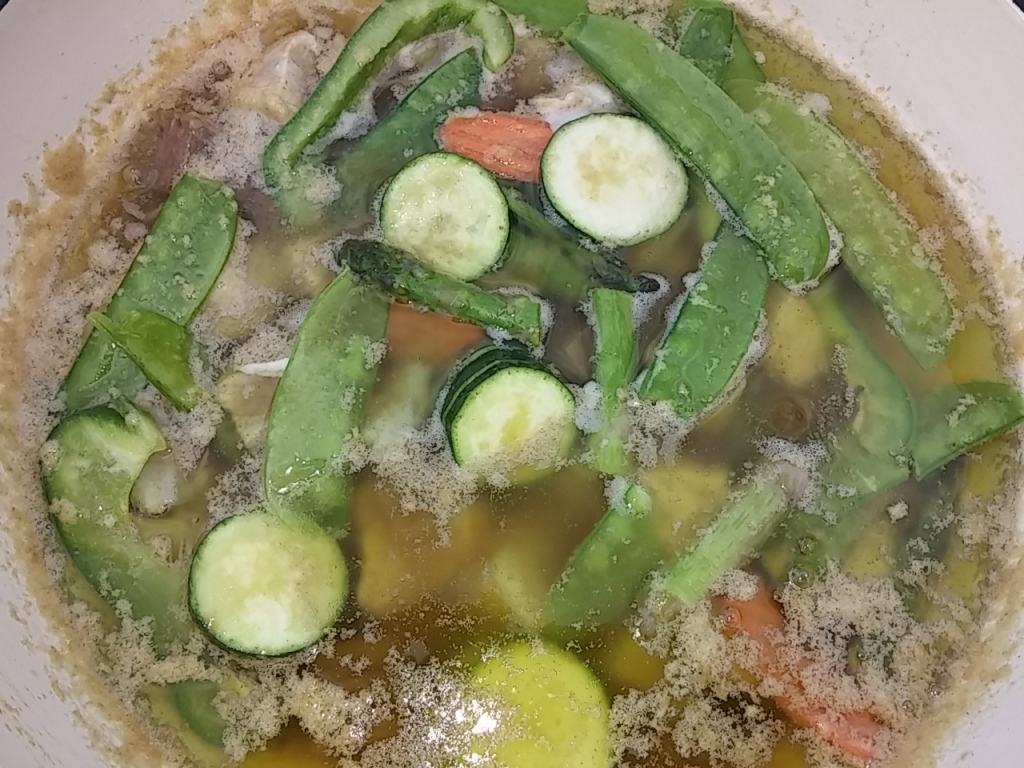 It's the perfect party food because all inhibitions are pushed aside by the overpowering garlic smell and all the cooking and eating encourages lots of talking.
Jan provided delicious cannoli tarts with decoratively green and red dyed walnut toppings.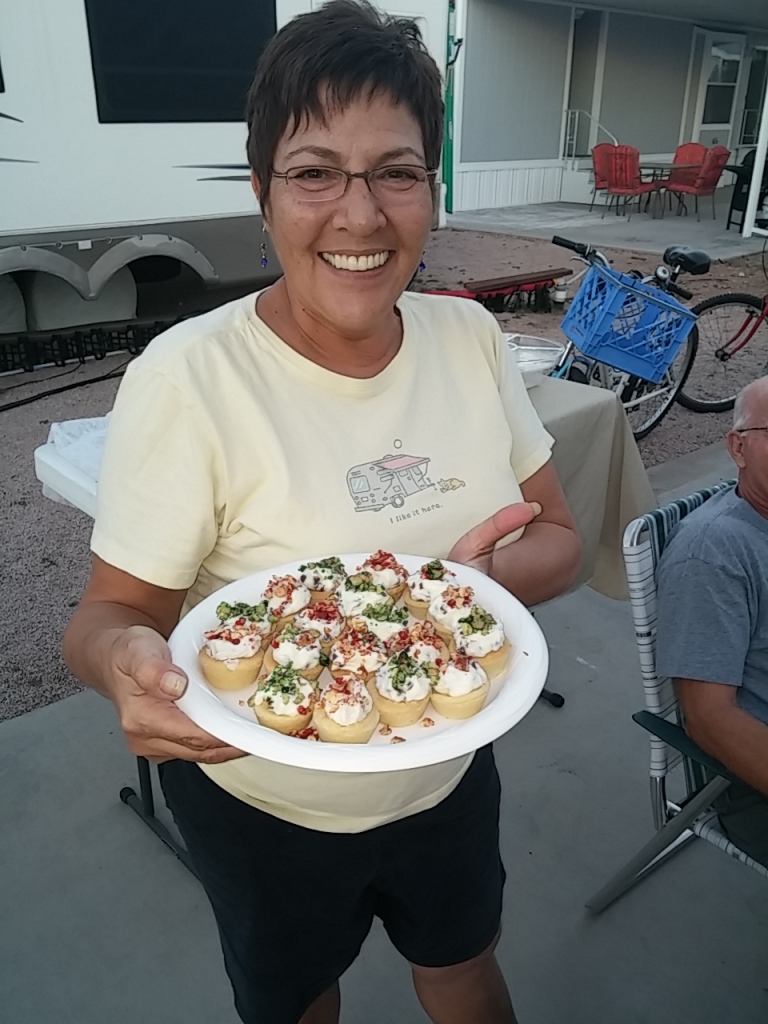 The only bad thing about bagna cauda is smelling like a garlic factory for the next few days. But the tastes and the good times are so worth it. 🙂