Gold Canyon, Arizona
We went for a long hike yesterday morning. It was grand!
We saw some amazing flowers…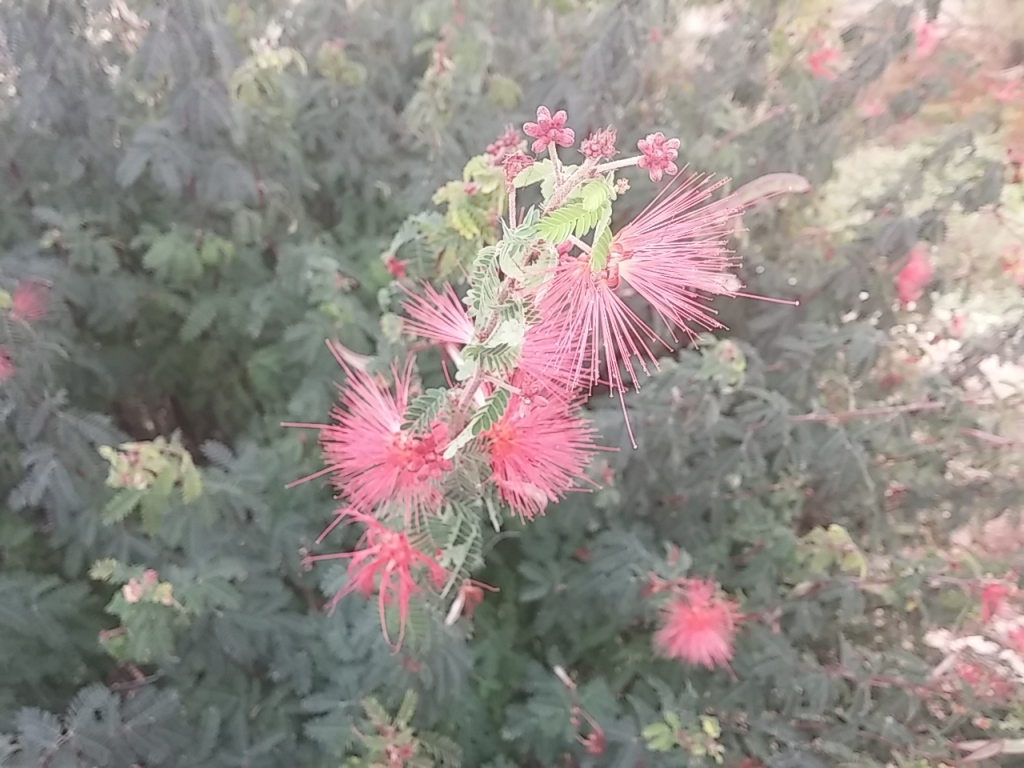 But the focus for much of the hike was the Superstition Mountains. (All remaining images were harvested off the 'Net.)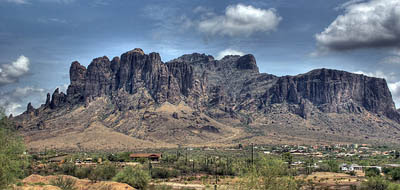 We are currently staying in the eastern portion of the Valley of the Sun which is bordered on the east by the Superstition Mountain Range. 
The Superstitions are always beautiful, but this morning we noticed a new green tinge to them, the result of last week's heavenly rain.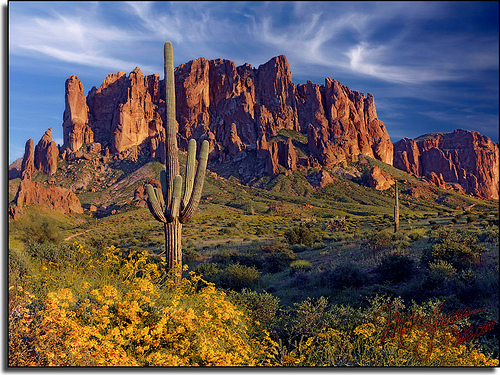 The range resides within Superstition Wilderness which was designated in 1939. It now contains approximately 160,200 acres. There is a well-developed trail system, and the western end of the wilderness receives heavy use during the cooler times of the year.

The area is starkly beautiful and often rugged, but it can be inhospitable to those not equipped to meet nature on her own terms. Searing heat and a shortage of water are typical conditions in the summer. Bitter cold, rains (and even snowstorms) may occur in the winter. (From US Forest Service)
Later this week we plan to take a scenic drive around the mountain range. I'll be taking lots of pictures during the drive for a more robust post…
In the meantime a bit of Native American lore about the Superstition Mountains:
Some Apaches believe that a hole leading down into the lower world, or hell, is located in the Superstition Mountains. Winds blowing from the hole are supposed to be the cause of severe dust storms called haboobs in the metropolitan region.