Gold Canyon, Arizona
Rich had been waiting for us to get to a spot where we're going to stay for a bit to do some home improvements on Homer.
One of those improvements was to install special screens that block sunlight and heat. We ordered a set of three for the front and side windows. Unfortunately it took a month to get the screens.
So we've been living in what feels like a tunnel to try to block the Arizona heat and light.
We close the front side windows and lower the sunblocking shade on the front window.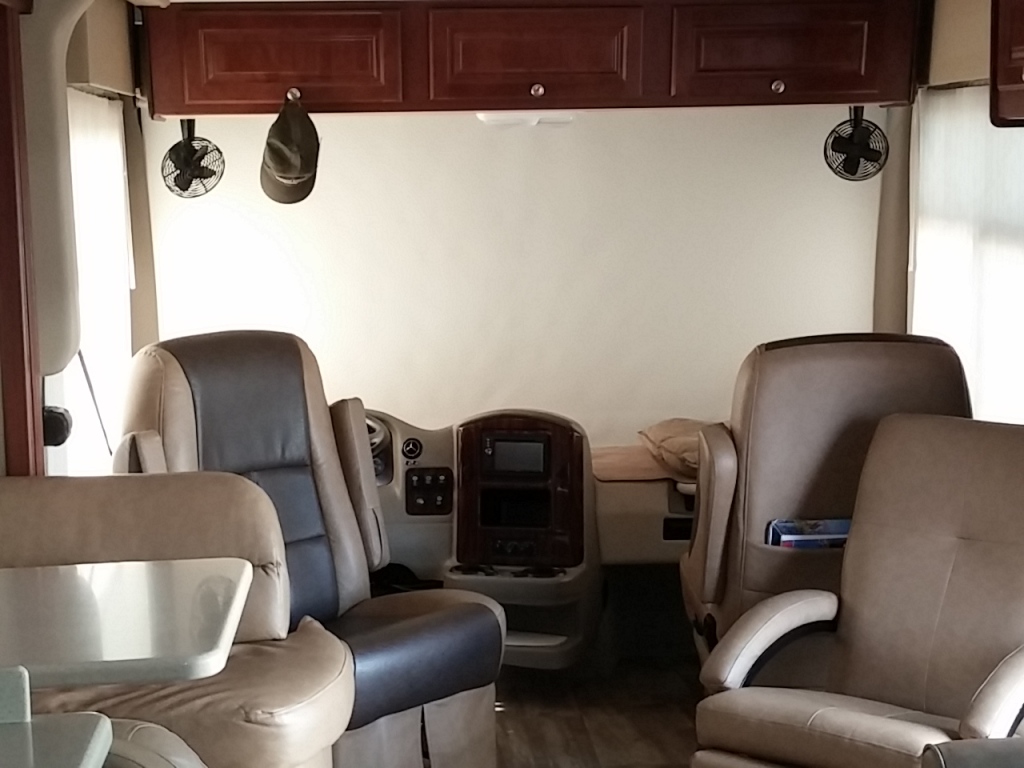 They work relatively well to block the heat, but they also block out vision–we can't see out.
Makes living in Homer a bit claustrophobic. (Not this kind… The other kind. 🙂 )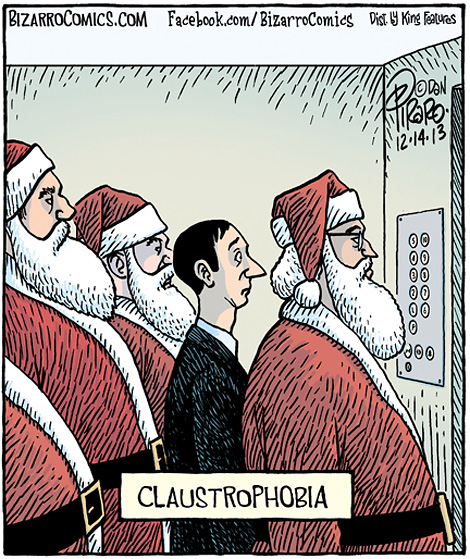 Rich put the screens on this weekend. What a huge difference they make! We can look outside all day long!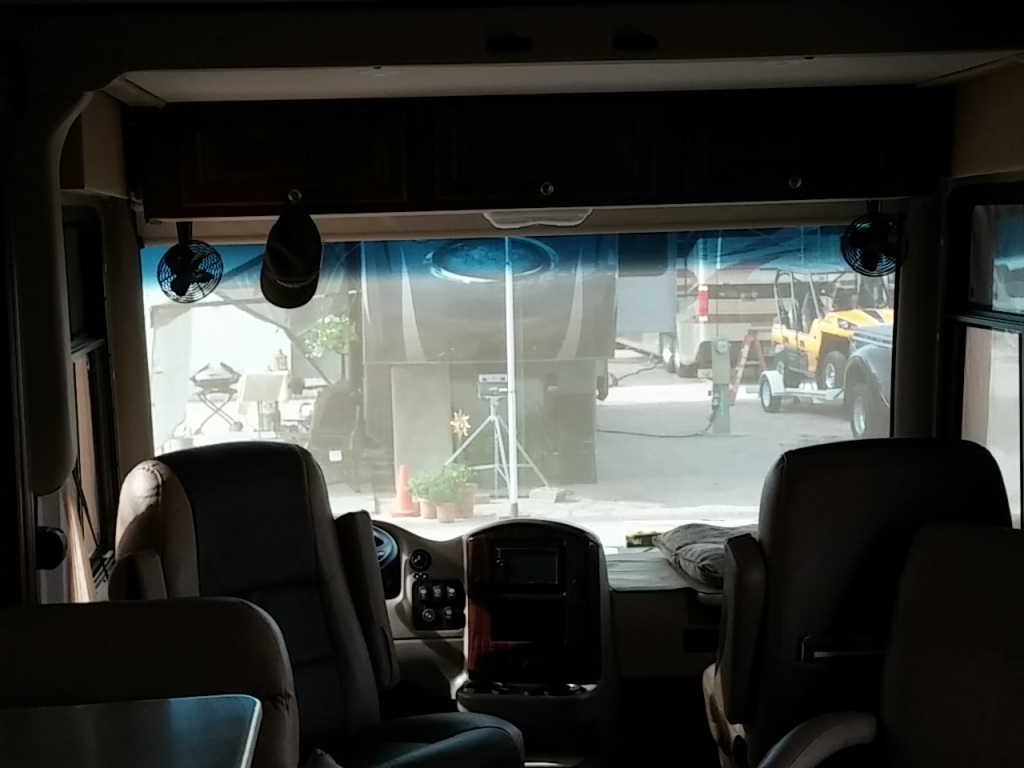 During the day, people can't see in but at night they can so we will close the shades at night.
But first thing in the morning, we will open up and see the world again. Nice…
Sophie loves them almost as much as I do.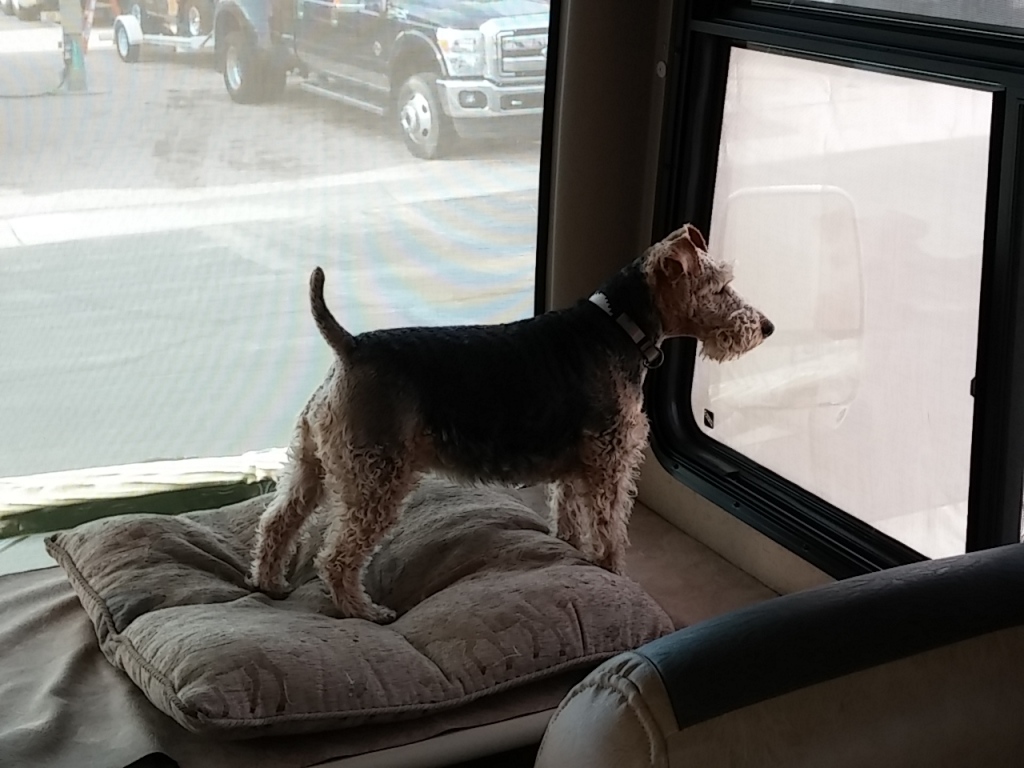 Now when she's driving us crazy, we can say, "What is it?" And she'll leave us alone to go check out what's happening on our street… 🙂
A few more photos of Homer's insides for those who are curious.