Gold Canyon, Arizona
Last night we joined our neighbours to eat gourmet hamburgers at a park sponsored event.
Mike and Debbie went over early and 'reserved' a table. "Look for the green table with the spittoon on top. "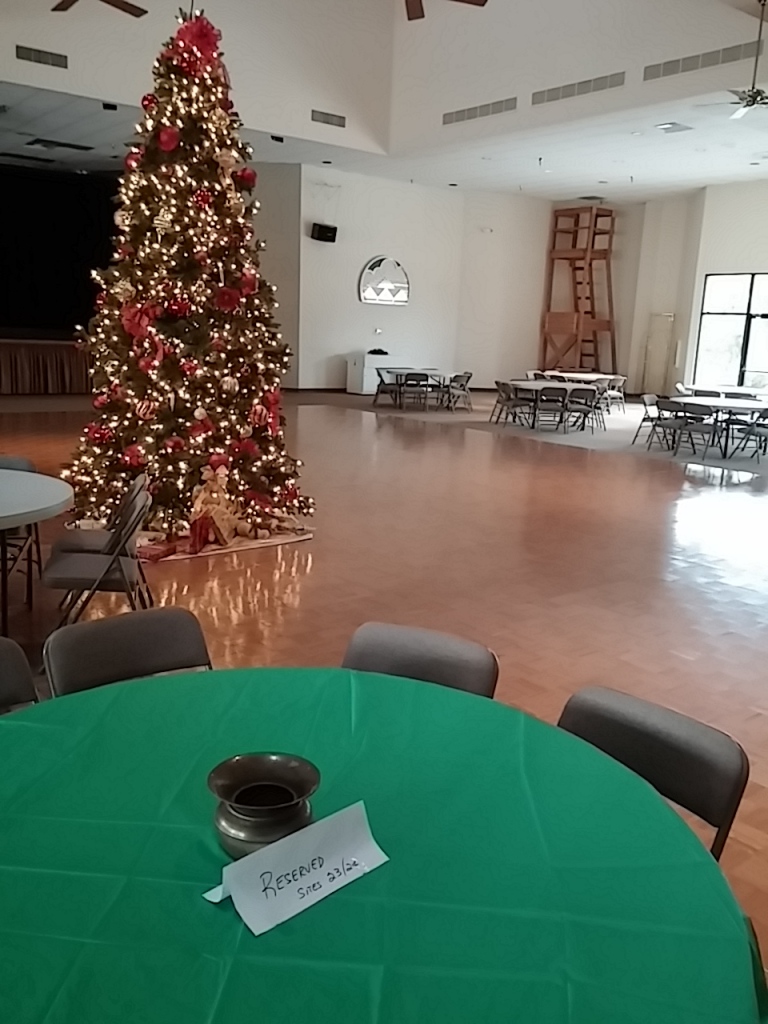 By the time we got there, the food truck was almost set up and ready to go.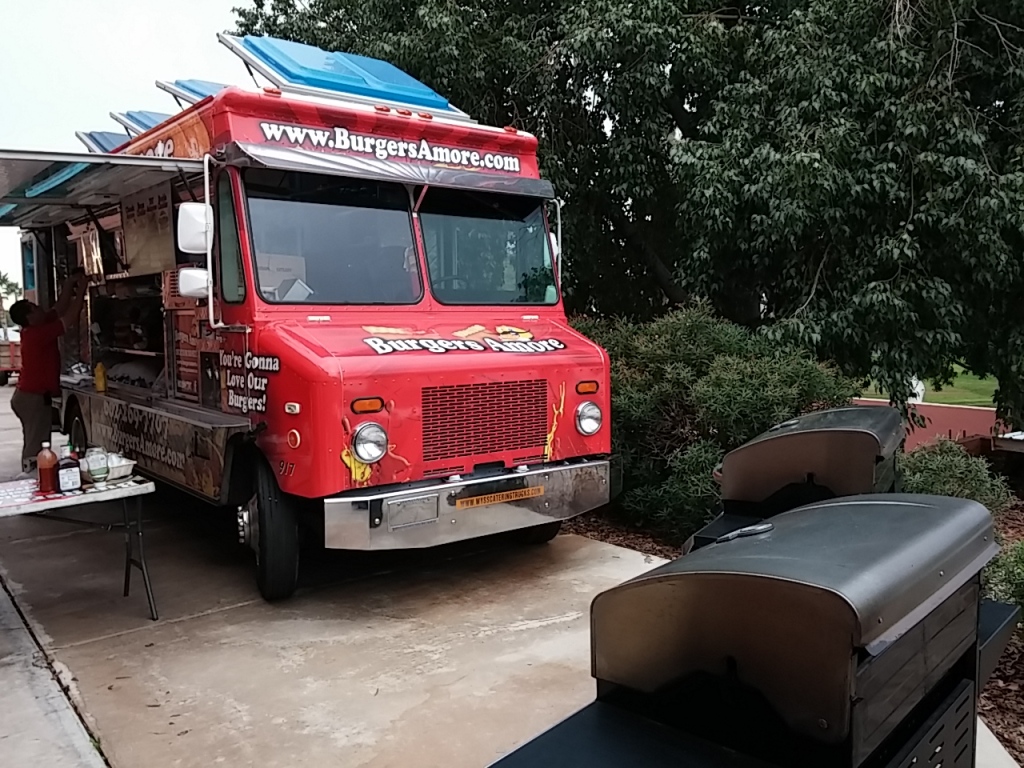 We had our choice of burgers or chicken sandwich. I chose a bacon burger and it was delicious.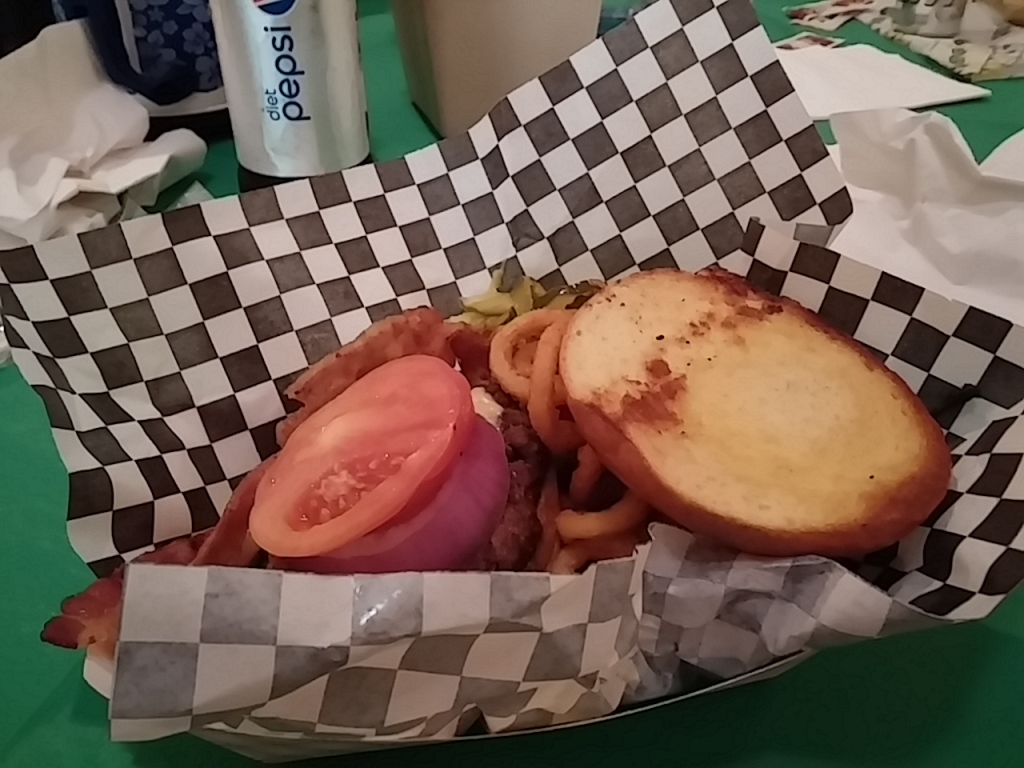 The line at the food truck moved amazingly fast considering how many people were there.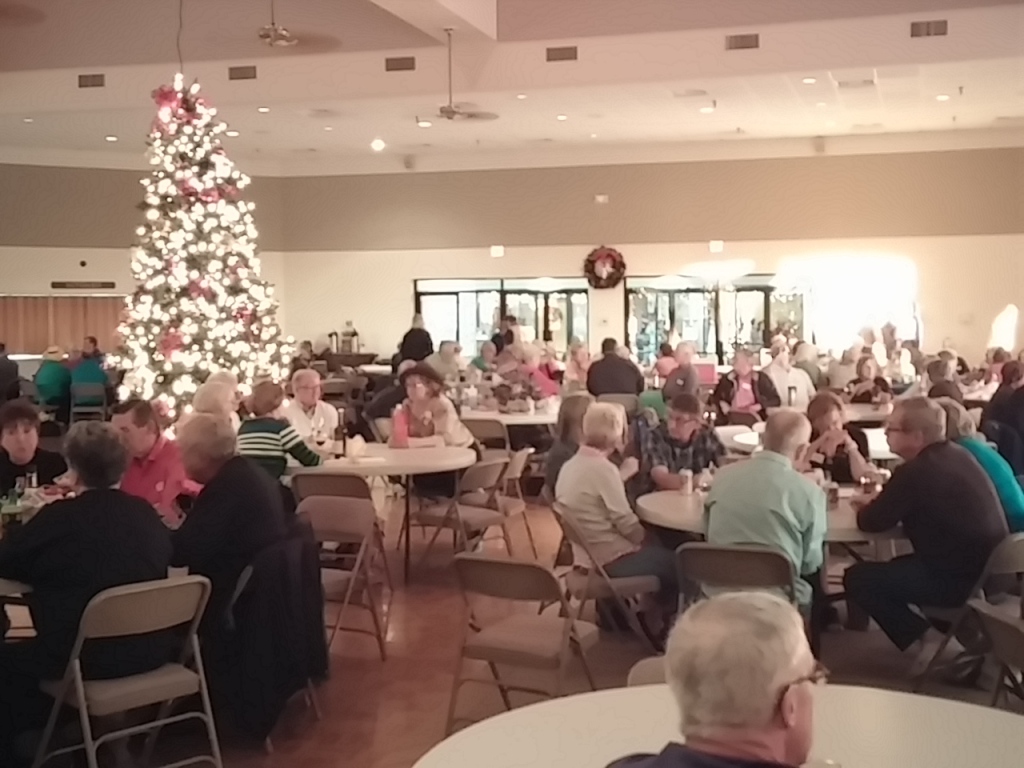 The music provided by Uno Dos was very good.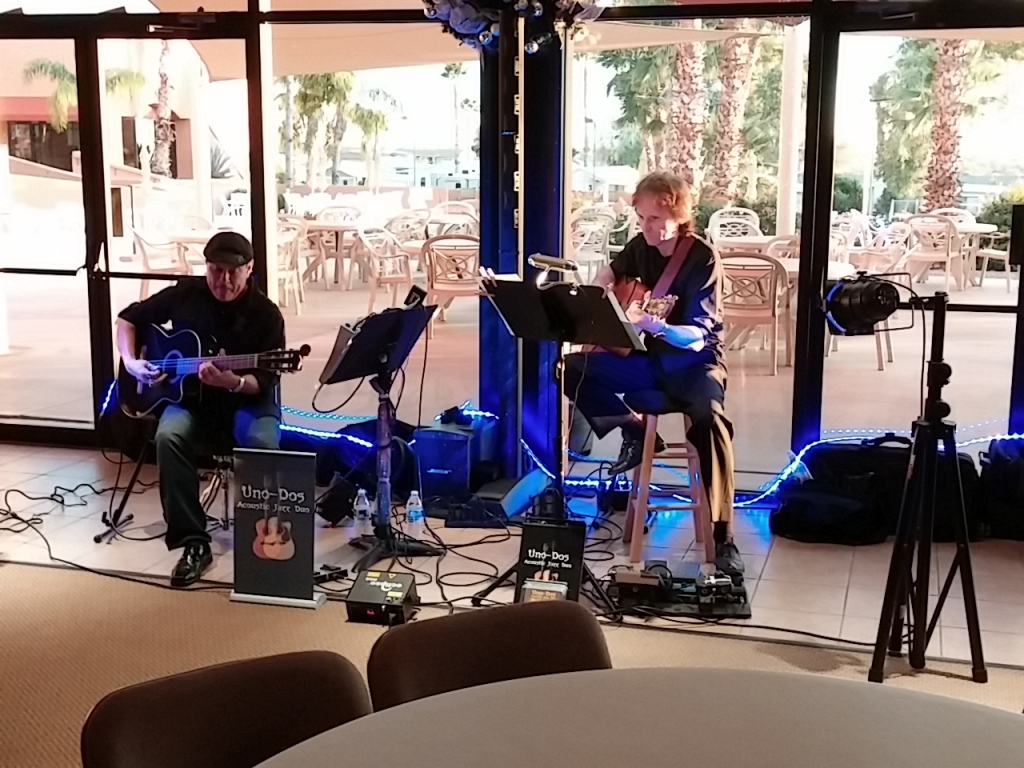 It was Wayne and Jan's 12th wedding anniversary.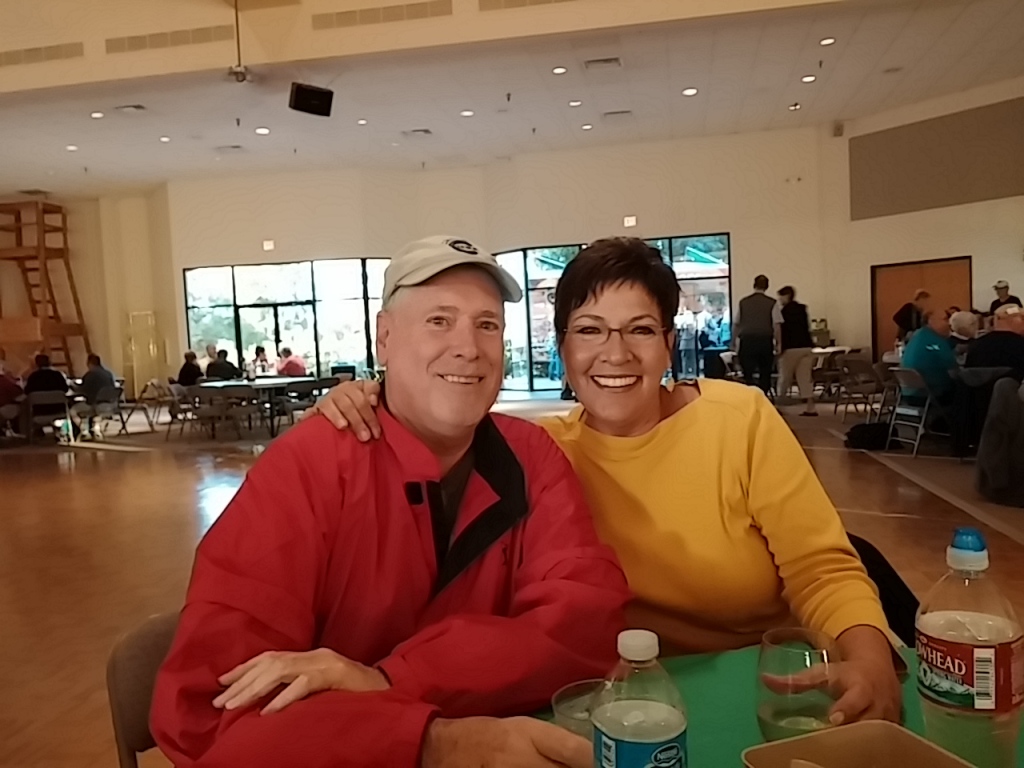 And we all had a wonderful time.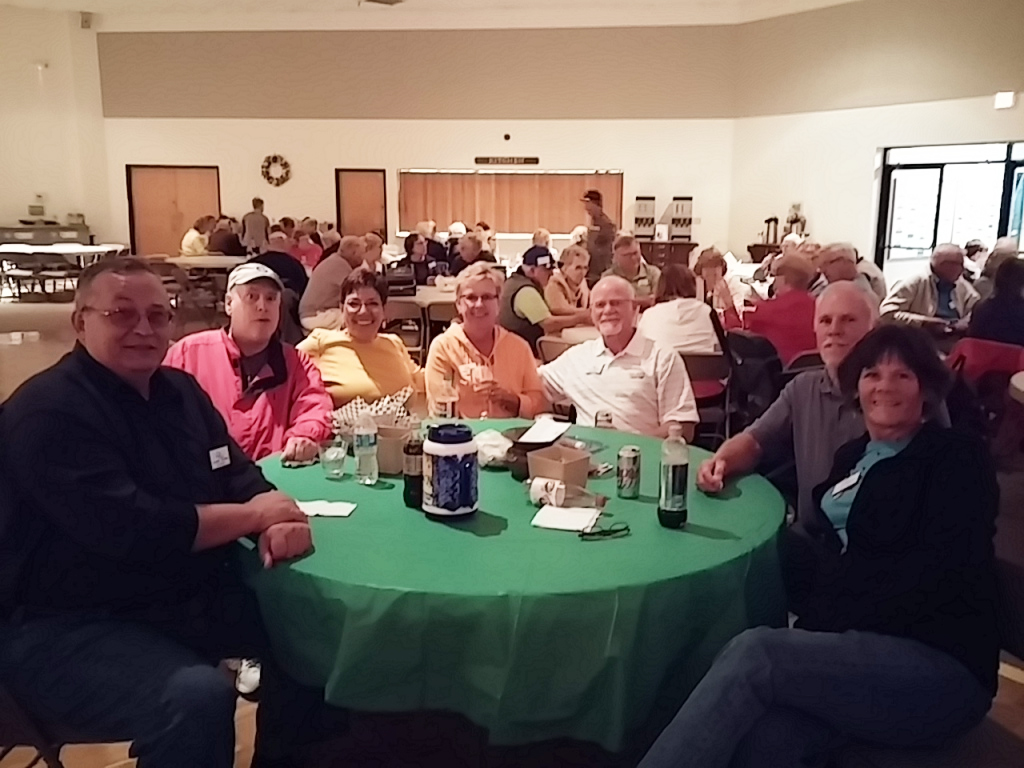 And we finished off the evening with Mexican brownies and ice cream while all seven of us talked about growing up Catholic. 
Can't believe seven out of seven were raised Catholic. Two even went through 16 years of Catholic education. Lots of stories about nuns wielding rulers… 🙂