Gold Canyon, Arizona
Our resort back yard neighbors are Mona and Don.
We haven't met Don yet, but we have visited with Mona twice in the last month.
We had to. 🙂
Here's what happened:
Our First Meeting
About four o'clock one afternoon, Mona walked out of her back door with a glass of wine in her hand. She walked onto our patio and into our hearts.
She promptly sat down, introduced herself, and started talking.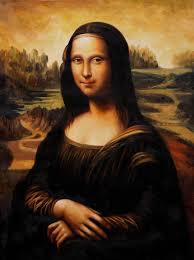 Mona doesn't look anything like da Vinci's Mona Lisa, but she's just as intriguing as these two stories show…
All. Her Children
Don and Mona have four children and multiple grandchildren. On the first night Mona and I talked about our children. Mona told me short vignettes about three of her children.
She then said, "And our other son is just plain odd."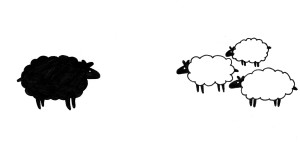 Turns out he lives off the grid in a small town just south of the Canadian border in the Idaho panhandle. He and his wife have homeschooled their children and make their living selling their wares at local markets.
While that son's life doesn't produce the same monetary rewards as his siblings, Mona is as proud of this son as she can be.
Mona is very proud of ALL of her children. They are all successful in their own unique way…
Her New Sister-in-Law
Just after Thanksgiving, Mona came over for a short visit, again during happy hour with wine glass in hand.
When asked how the holiday was for her and Don, she proceed to tell us about her new sister-in-law, "Debbie" who is married to Don's brother, "Bill".
Hang on, this is a wild ride…
Bill lost his wife to a two year battle with cancer during April 2014.
After over 40 years of being apart with no contact, Bill and Debbie reconnected recently and were married on December 1. 2014.
Debbie used to live near Bill and his first wife. They were good friends. Debbie even worked for Bill and his wife in their family business.
This was over 40 years ago.
Life moved on. Debbie's husband was transferred to another state, they moved, and eventually the once good friends lost track of one another.
After his wife's death, Bill started reminiscing and wondered where and how Debbie and her husband were.
He hired a private investigator who located recently widowed Debbie in Seattle.