Gold Canyon, Arizona
Cloud — a visible mass of liquid droplets or frozen crystals made of water or various chemicals suspended in the atmosphere above the surface of a planetary body. (Wikipedia)
Yesterday was ever so lovely. Clouds, lots of them! All. Day. Long. And the next few days look very promising. Color me HaPpY!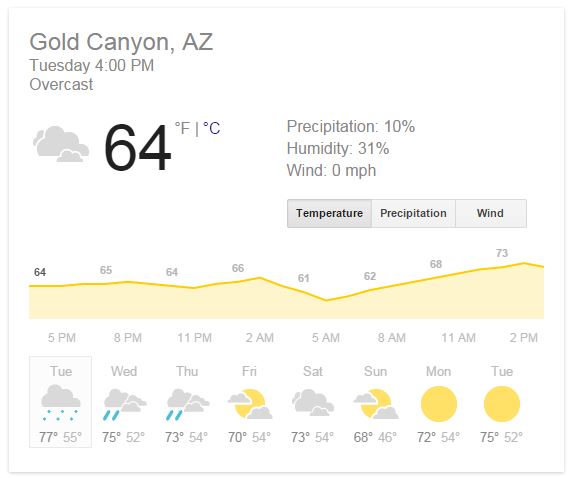 As I was skipping and singing throughout the day, I was surrounded by gloomy and cold sun birds.
"Oh, I can't believe it's so cloudy!"
"We didn't come here for this!"
"I'm freezing to death!"
It was 75 degrees, and it was the first completely cloudy day in 32 days. Yep, I'm counting. 🙂
Phoenix has an average of 211 sunny days and 85 days of partly sunny days per year for a total of nearly 300 days with significant sunshine.
In November, 83% of days are sunny. In December and January, 77%.
So by my calculation, I have a 23% chance of more cloudy days in each of the next two months. That should translate into 13+ days of heavenly clouds.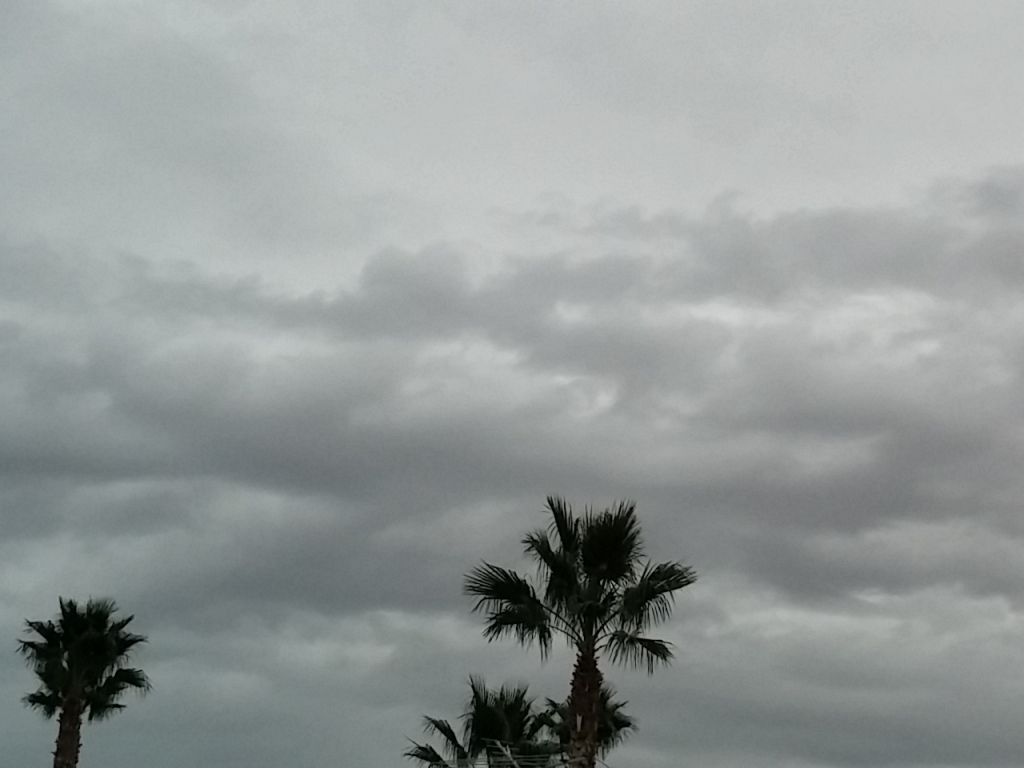 Nice. I am looking forward to them…