Gold Canyon, Arizona
We went on a great hike yesterday morning on and around Silly Mountain.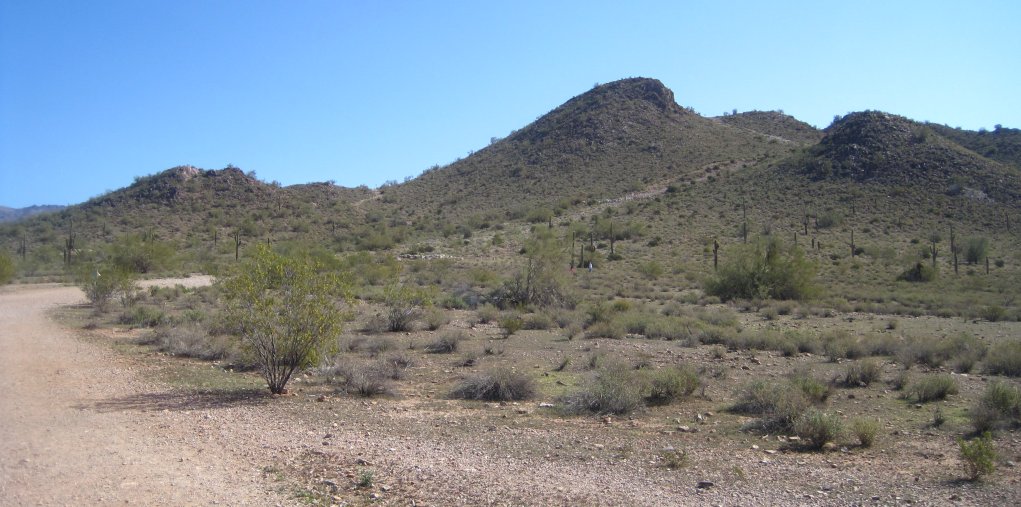 It's a set of trails that are managed by the city of Apache Junction.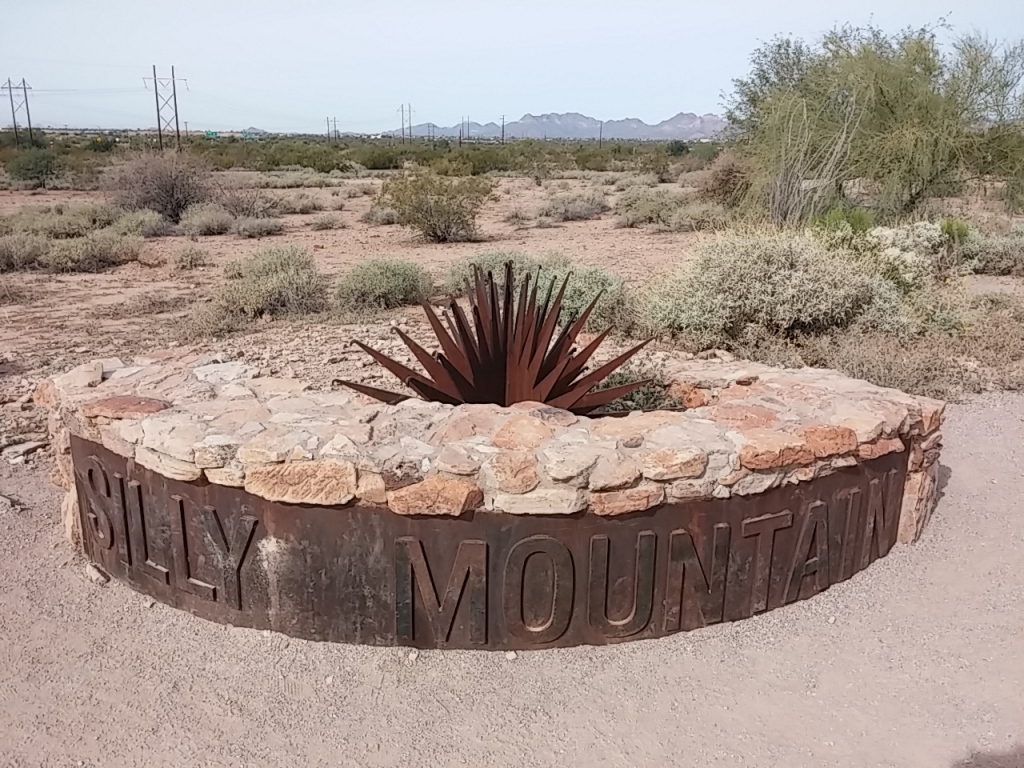 There are a couple of different trails that are well marked by signs, at least on the front of the mountain. On the back, the signs are rather sparse.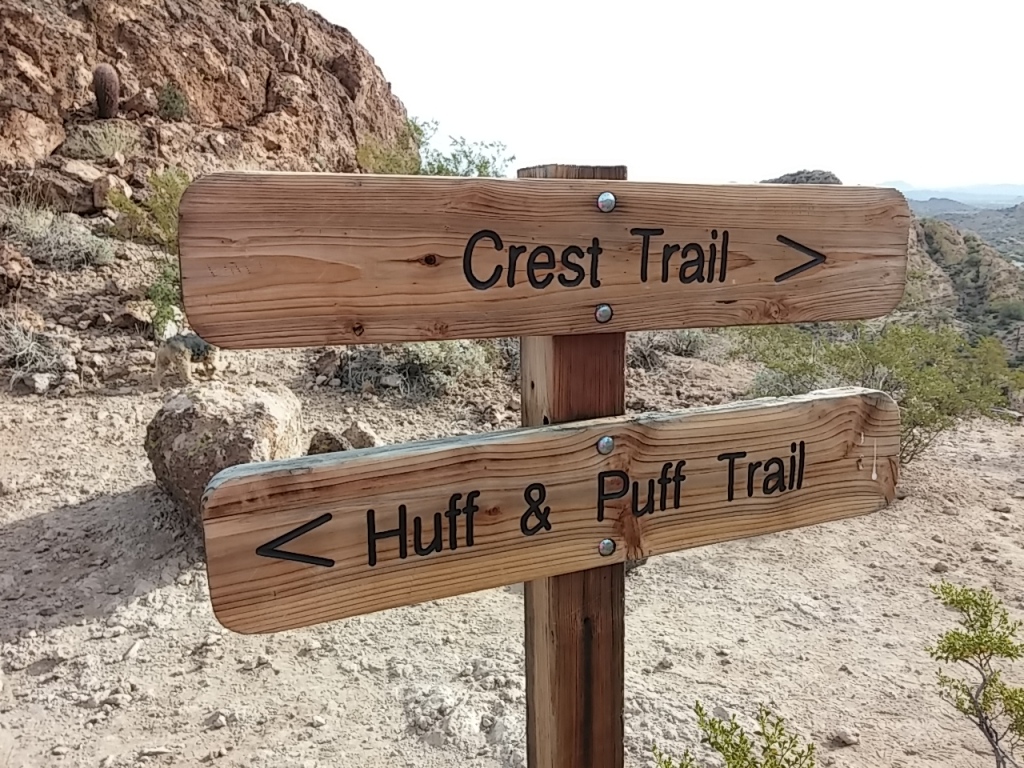 The elevation gain is only 412 feet, but it felt like more than that. Maybe that's because we went up and down multiple times.
The trails are open to hikers, horseback riders, and mountain bikers. We didn't see any bikers, but I did come across a fun review of the park on a mountain biker's site:
My recommended route: Palo Verde >> Superstition View >> Old Baldy >> Crest. Then drop in at Old Mine for a gnarly descent or backtrack to Huff & Puff for a less technical but still steep descent. Steer clear of Jackrabbit and the east side of Superstition View. Lots of HAB.
I wondered what HAB was. It's biker shorthand for Hike a Bike–means you have to carry your bike a lot. 🙂
There's a great map at the start of the trails which we neglected to pickup. But we managed to get lost and off trail only one time…
We climbed to the highest peak and were rewarded with great views.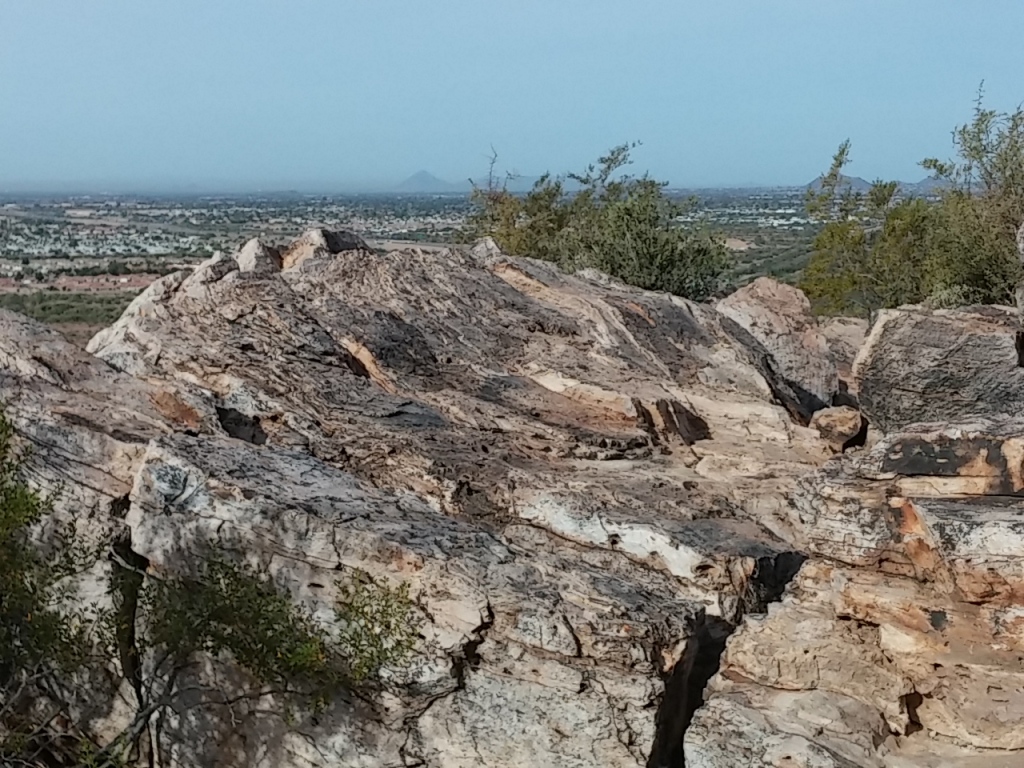 Including a memorial complete with roses for KL.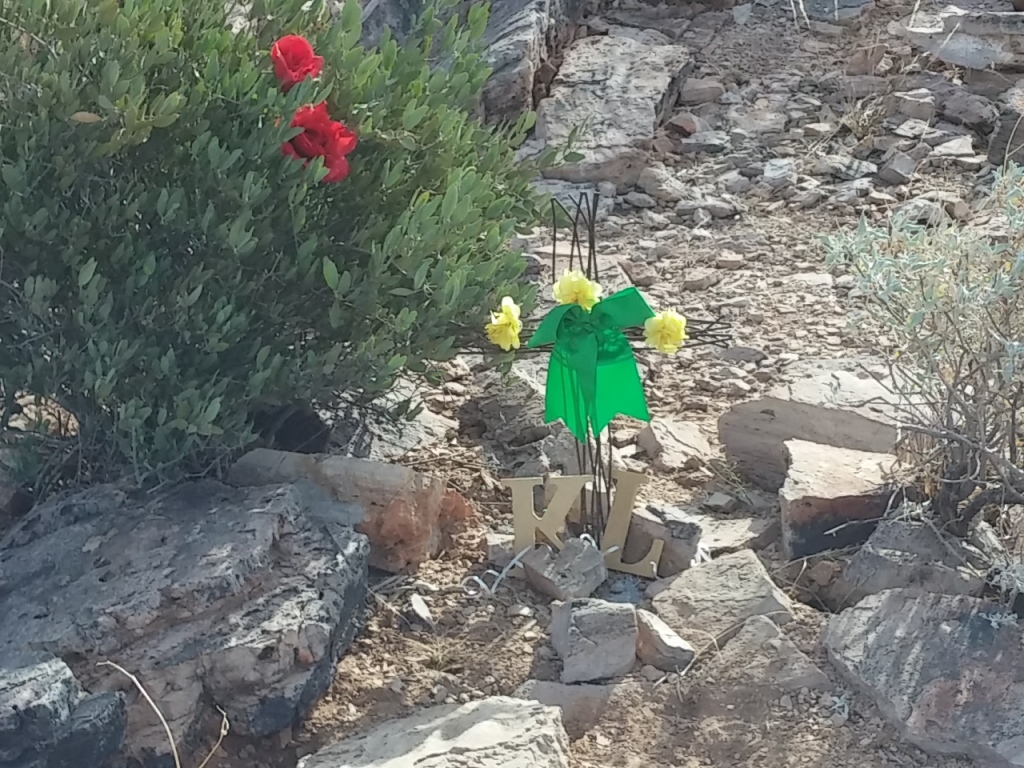 And a geological survey marker marked "SILLY MTN".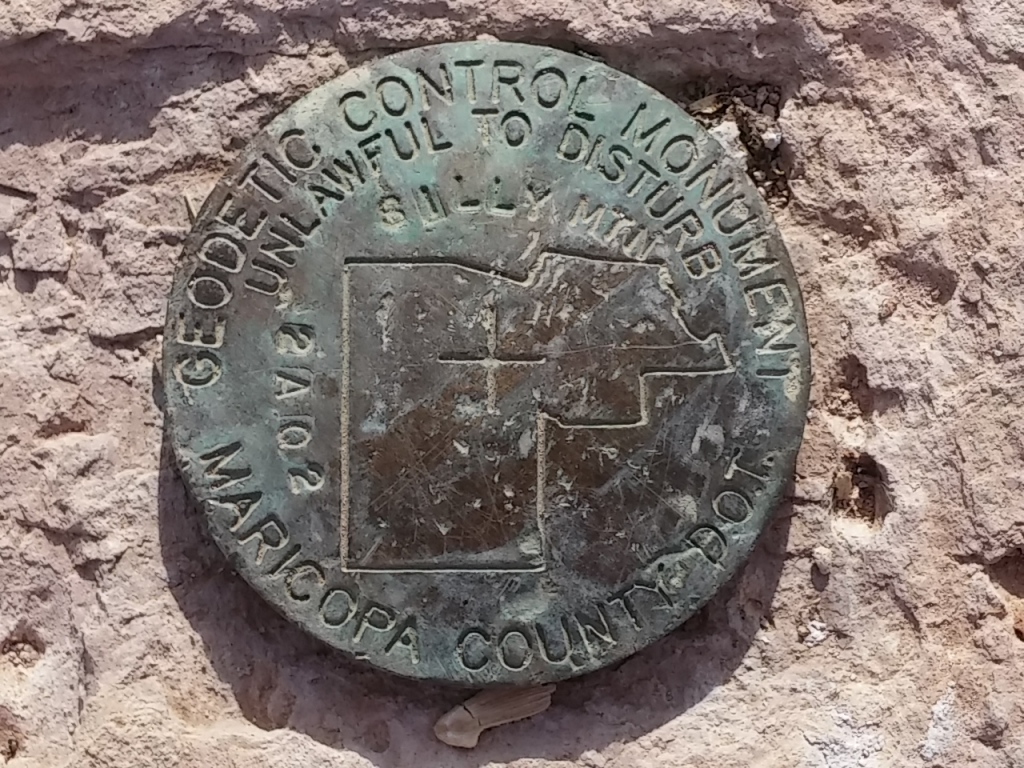 Beautiful wildflowers…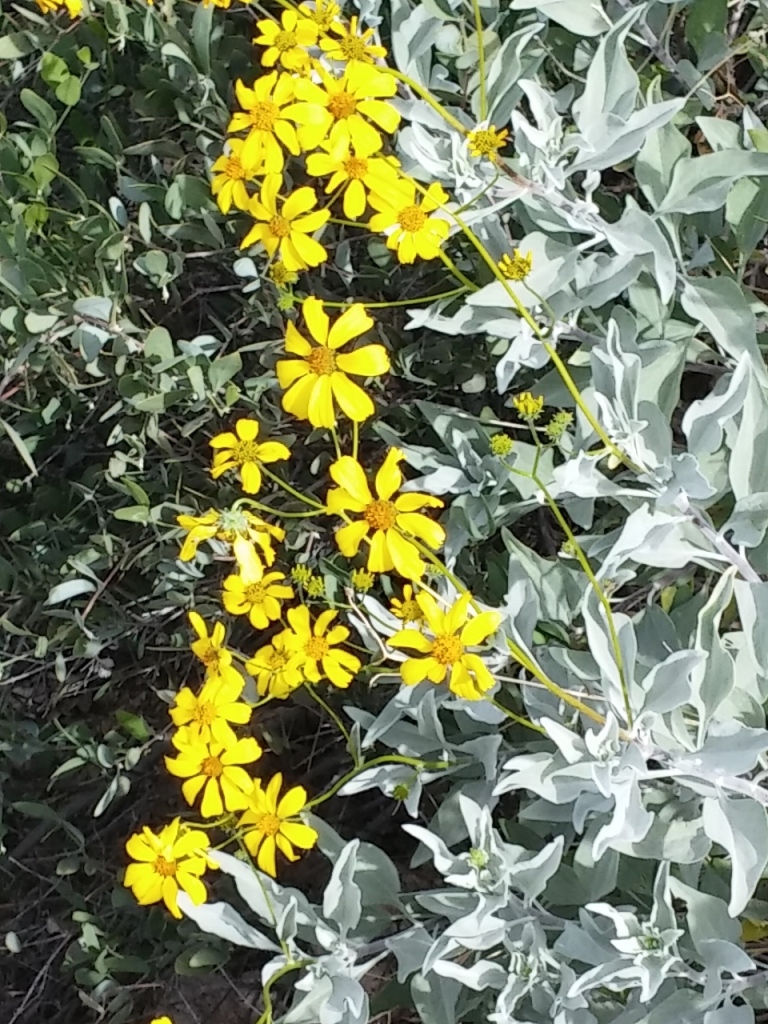 It was fun to go hiking in a new spot and see new things.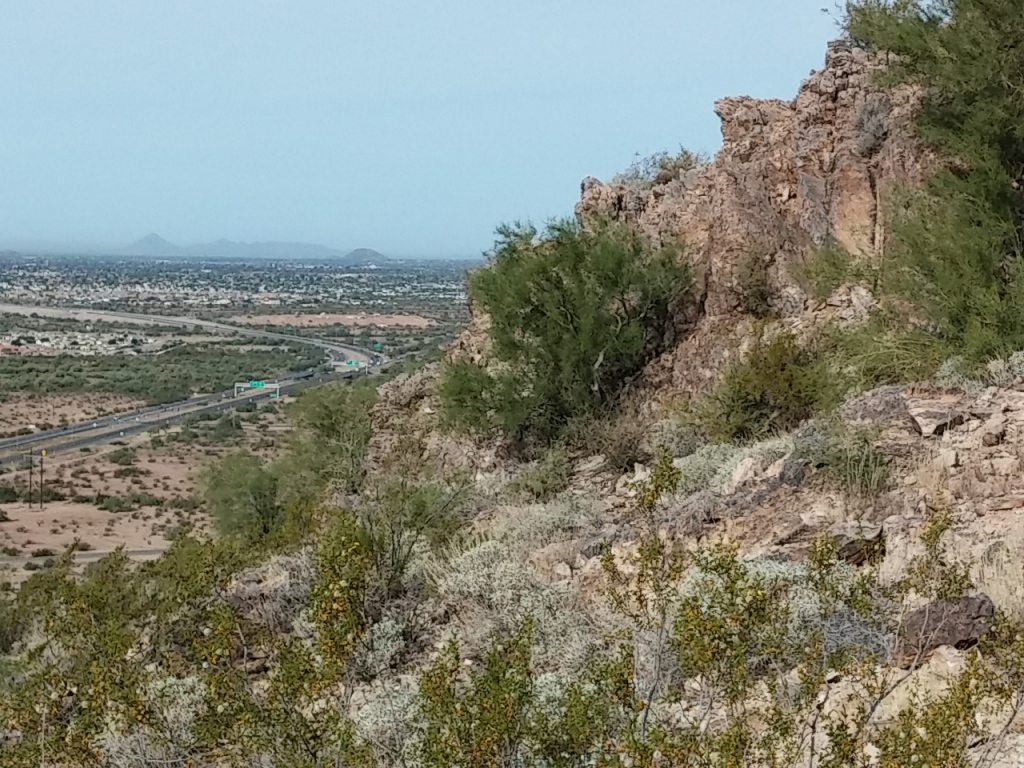 It's really hard to see in this picture, but we happened to look up at just the right time and see two different guys standing on the top of two different peaks with their arms raised in exhalation. Fun!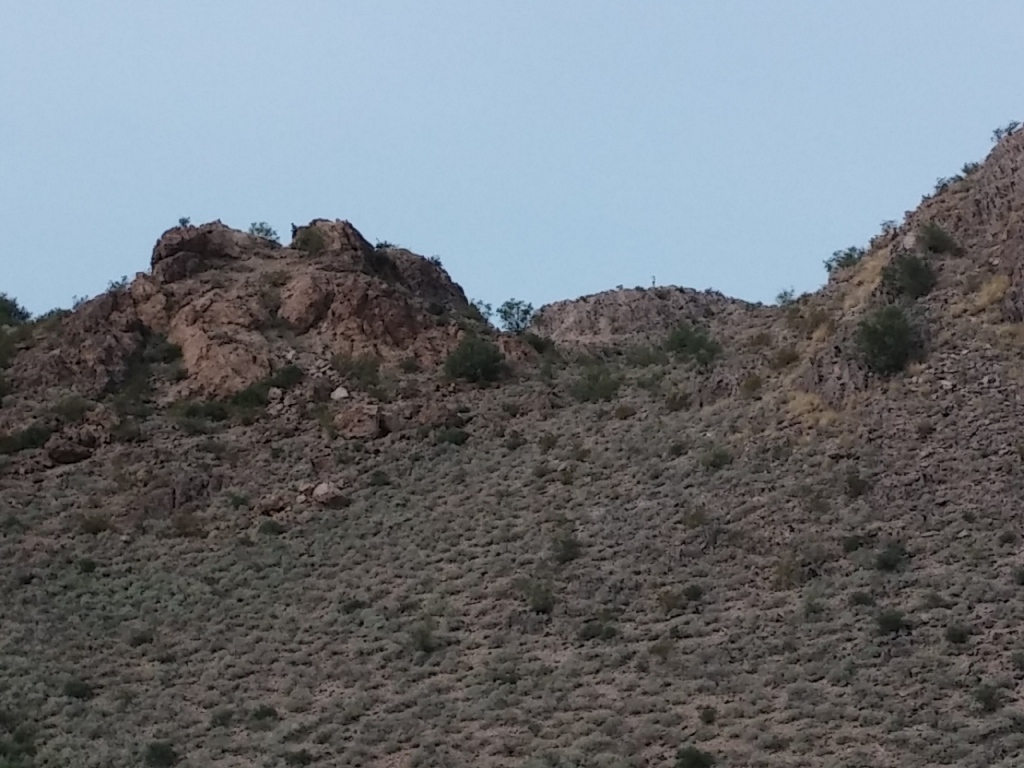 And the best thing is that Sophie's all tuckered out. Dirty but tired, and a tired dog is a good dog…