Gold Canyon, Arizona
We went for a drive along the Apache Trail yesterday. It runs along State Route 88 and bills itself as America's Oldest Highway, celebrating 100 years.
The Apache Trail was a stagecoach trail that ran through the Superstition Mountains. It was named after the Apache Indians who originally used the trail to move through the Superstitions.
It's been a while since we've been on a road trip other than to Costco and Winco. Sophie was hap-hap-happy!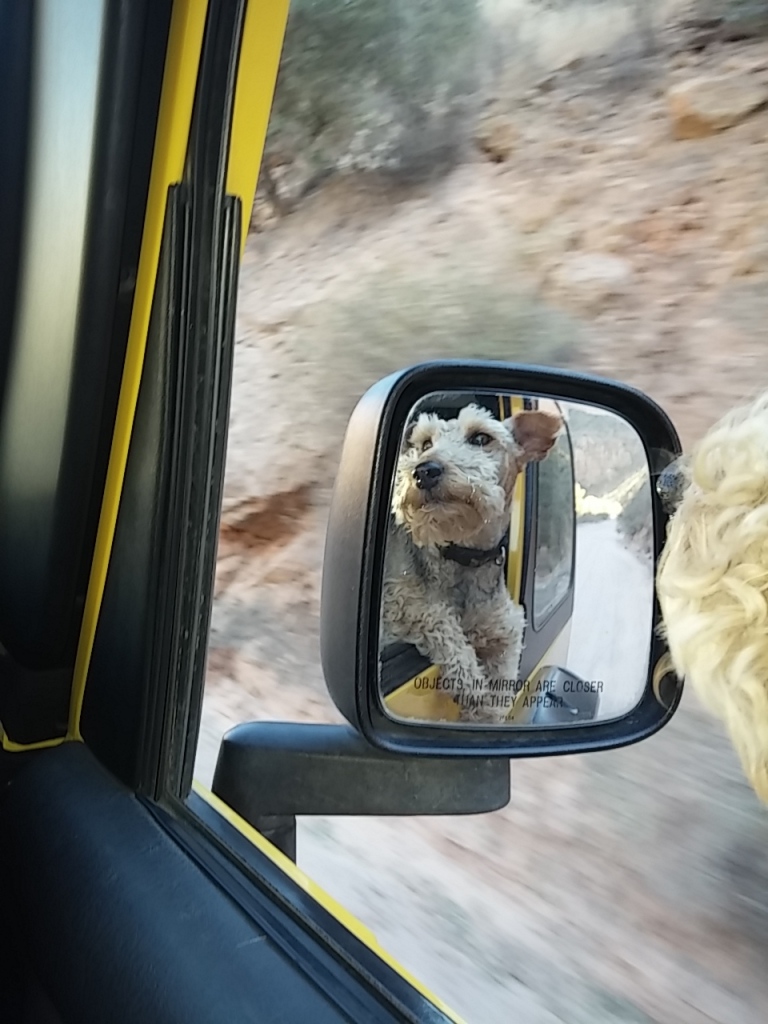 The drive was beautiful. The scenic road had lots of curves and one lane bridges. Lots of fall foliage and even a bit of shade.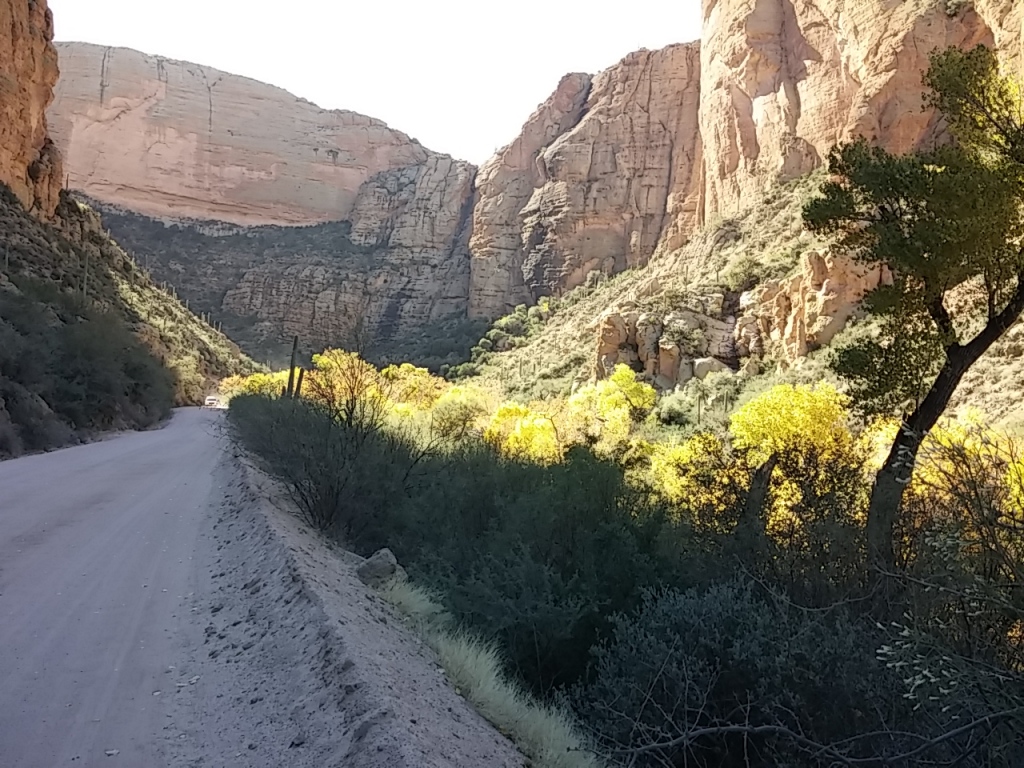 We passed through the teeny, tiny town of Tortilla Flat. It's a funky little western town.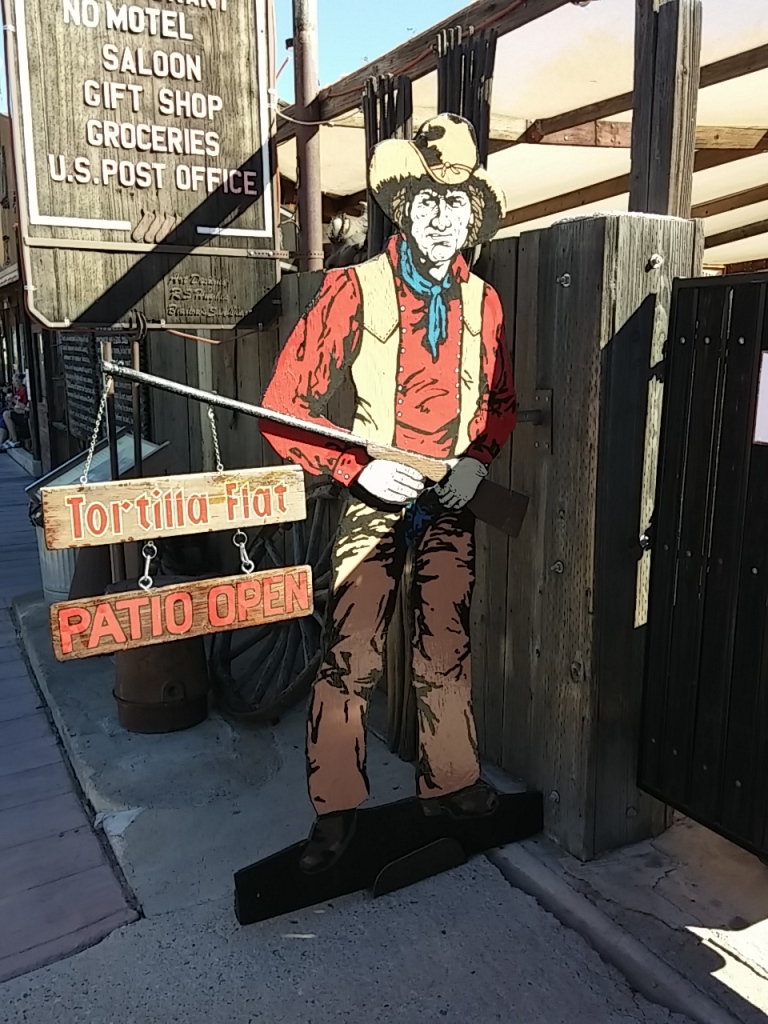 They serve a mean hamburger and provide live music.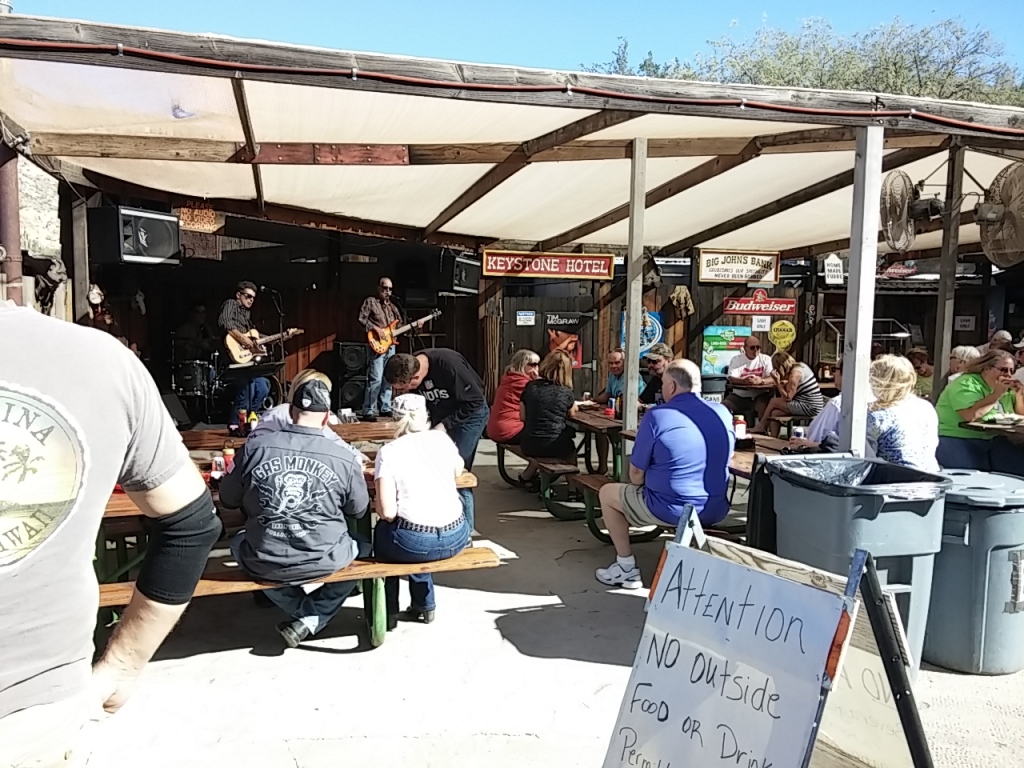 One of the two stores in town has covered its walls and ceilings with thousands of one dollar bills…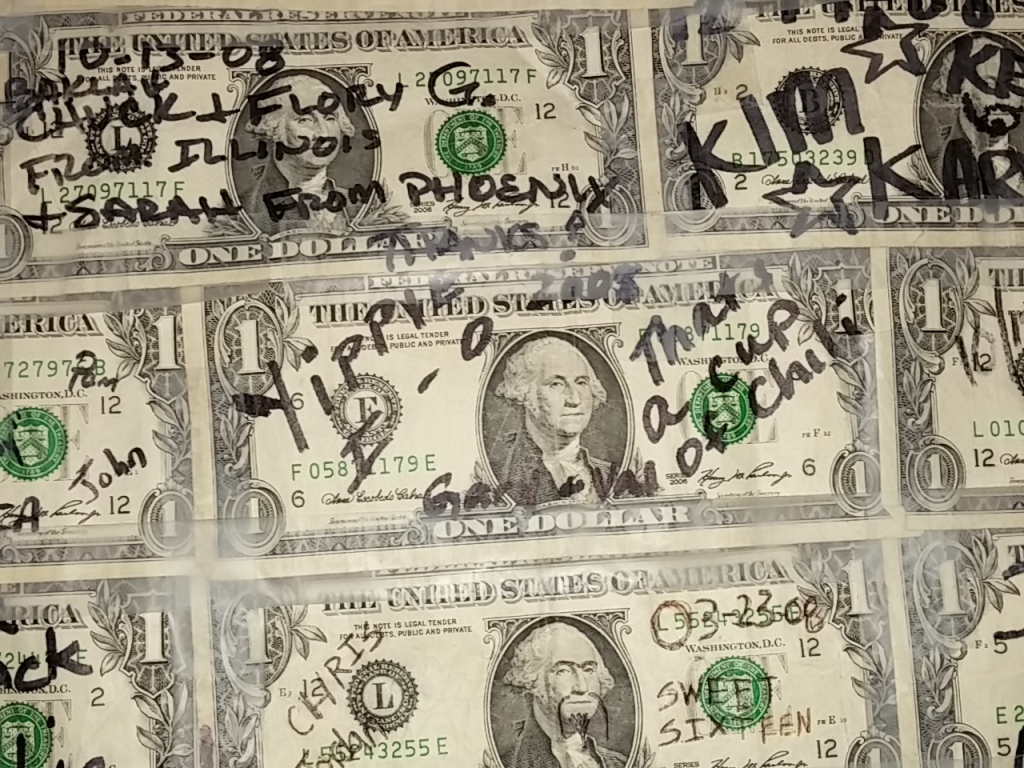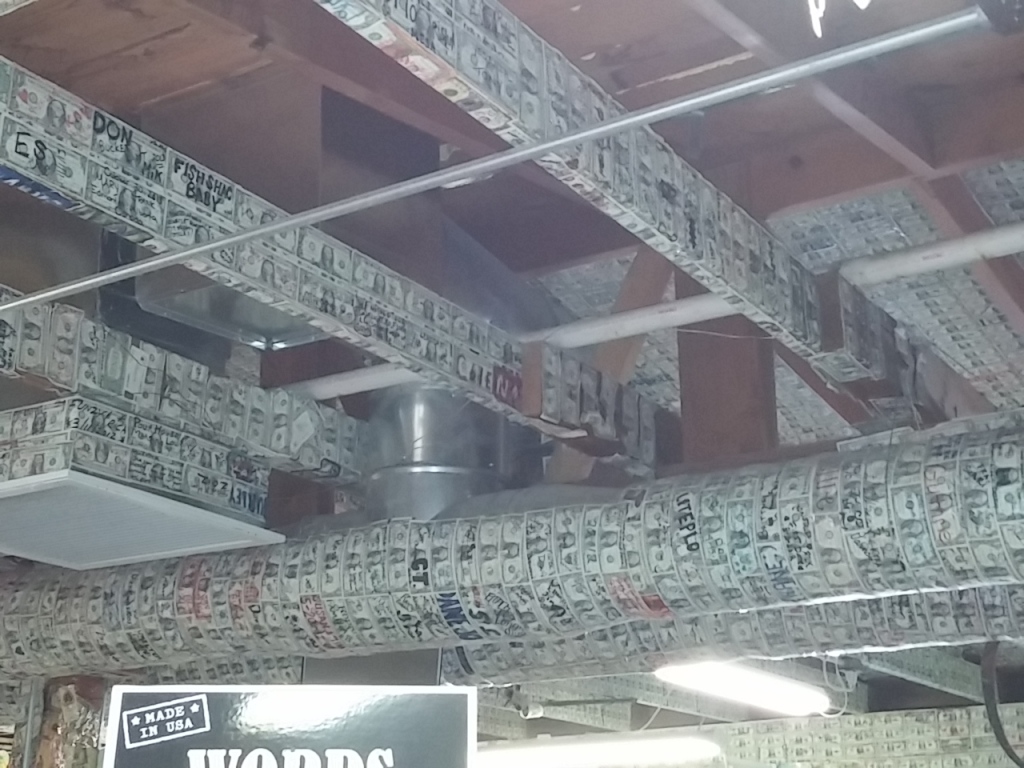 The original school house is now the museum.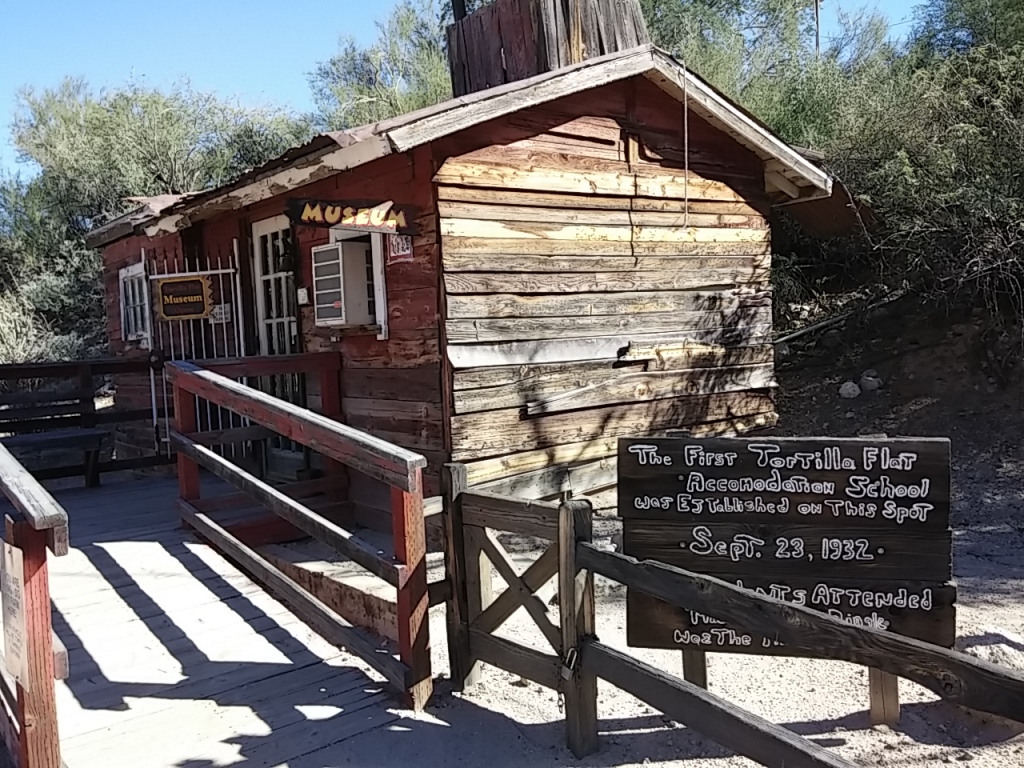 There are lots of mining and old western antiques and replicas.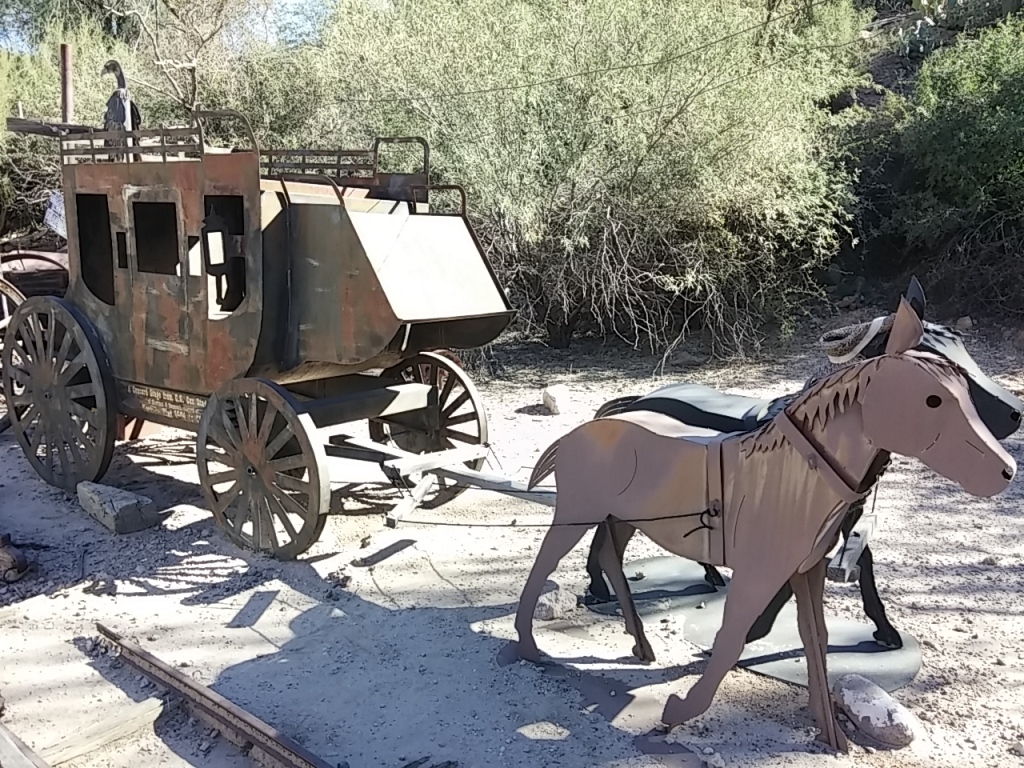 Something interesting  happened when we stopped to look at Canyon Lake.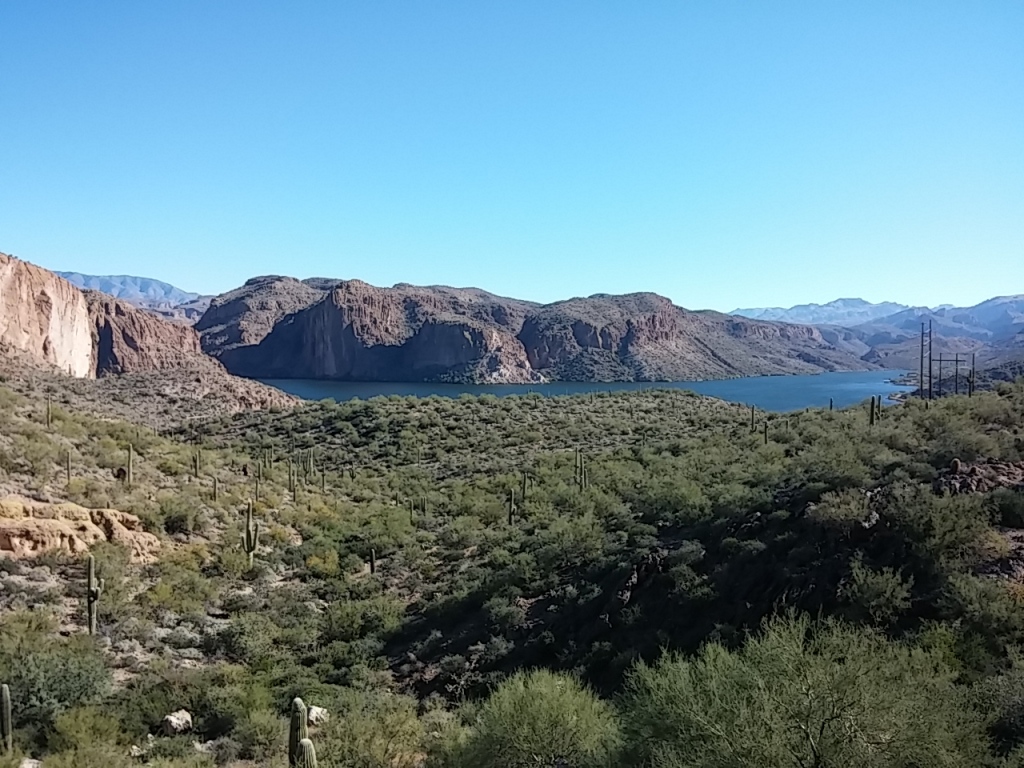 We saw three men riding Harley Davidson motorcycles. They had stopped and were taking pictures of one another. Unfortunately I didn't get a very good picture of them.
But the interesting thing is that Rich and I came to the same conclusion about the three men but we got there by very  different analyses…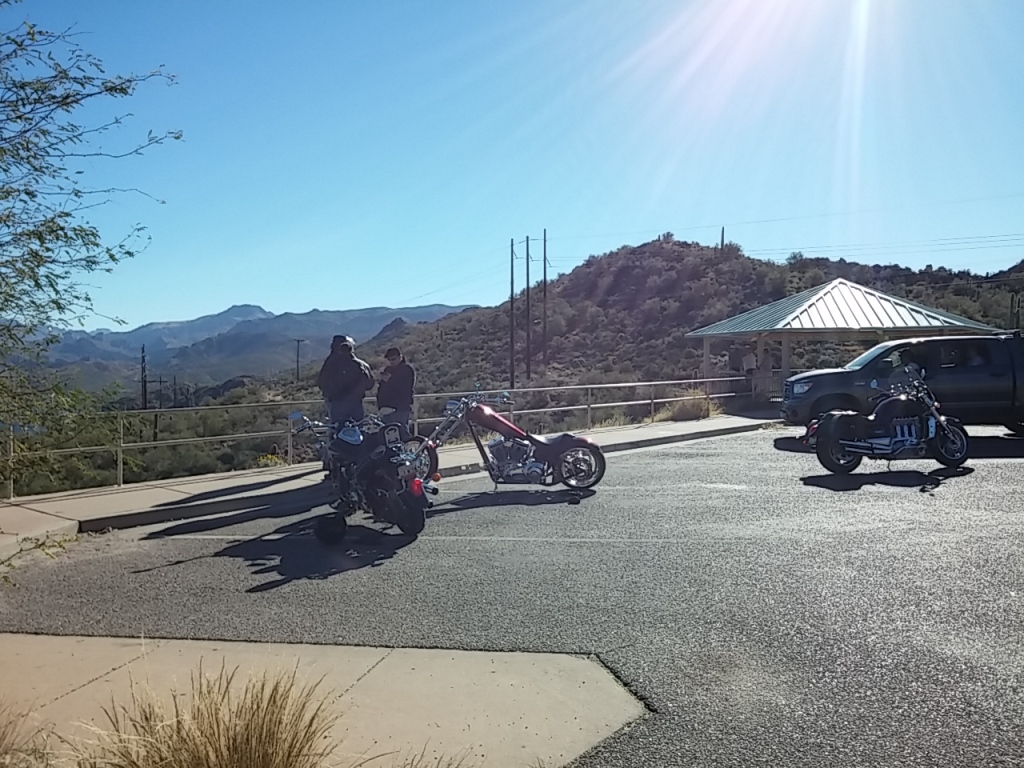 We determined that two of them were newbie motorcyclists and one was a seasoned veteran.
Rich noticed that two of them parked with their front wheels by the curb while the other backed in so that his bike was ready for him to take off. He explained to me that motorcycles don't have a reverse gear, so most bikers take the time to position their bikes so they can take off without having to reposition the bike.
I noticed that the two who parked the same way had brand new leather coats. They were very shiny compared to the other rider whose coat looked like it had been on hundreds of rides, through all sorts of weather.
While Rich and I often agree on things, we seldom see things the same way… 🙂