Gold Canyon, Arizona
We went for a stroll through Boyce Thompson Arboretum State Park yesterday afternoon. It's a short 30 mile drive from where we are staying.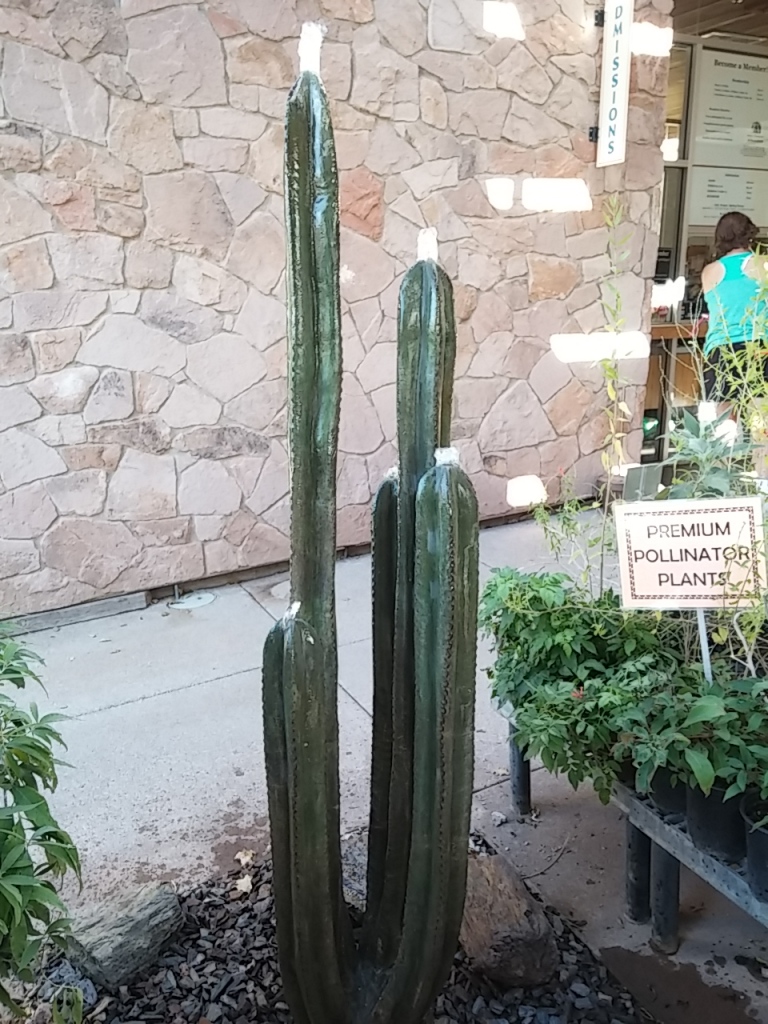 An arboretum is a botanical garden containing living collections of woody plants intended at least partly for scientific study.
This arboretum focuses on desert plants and trees with a wide variety of flora from the U.S., Mexico, South America, and Australia.
We saw lots of hummingbirds and other birds. We think the hummers are Costa's Hummingbirds. You can just see one eating in the picture below.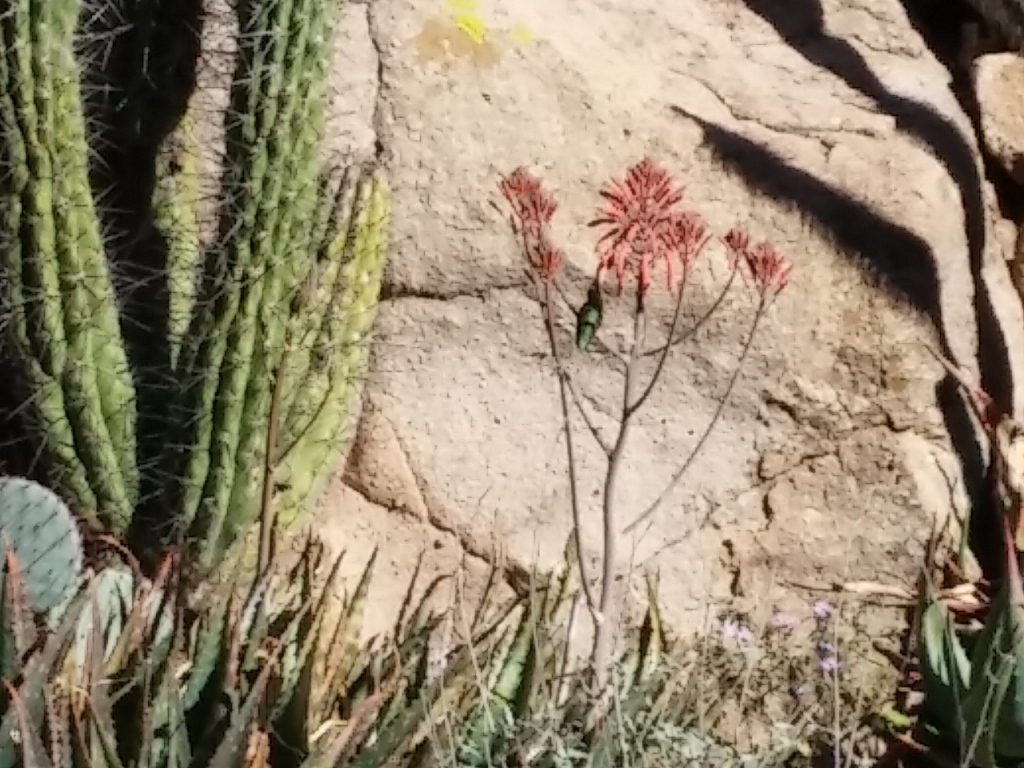 We saw too many varieties of cacti to count. They are, amazing but their needles scare me.
Lots of gum and eucalyptus trees including Mr. Big who was planted in 1926 and is HUGE!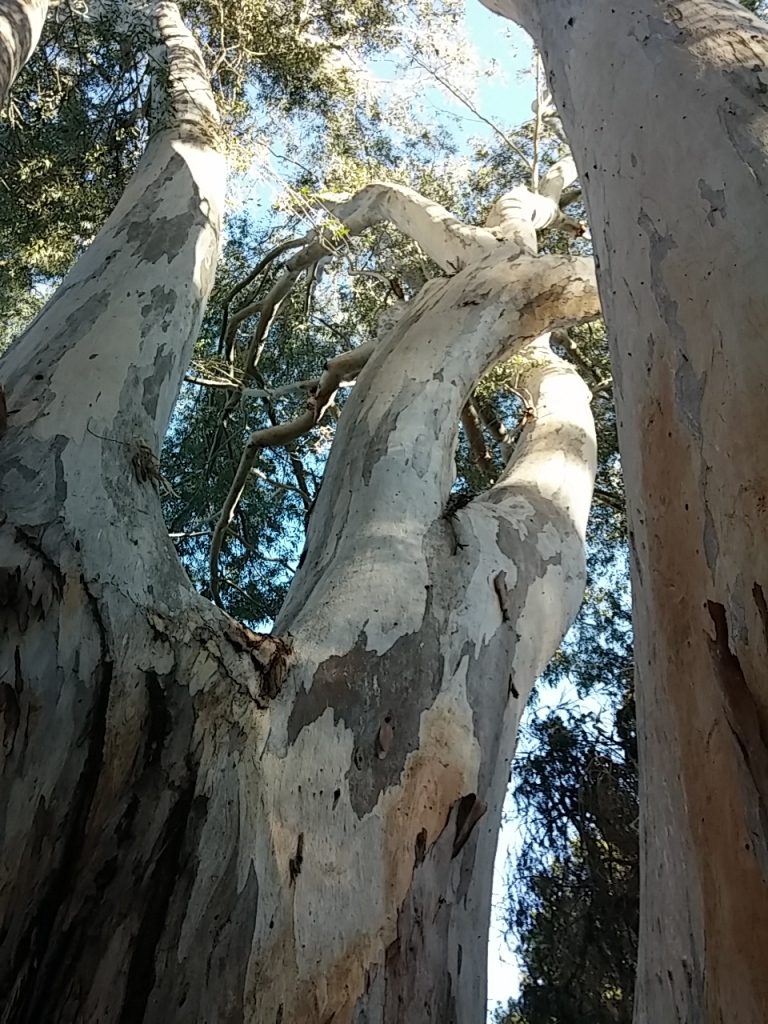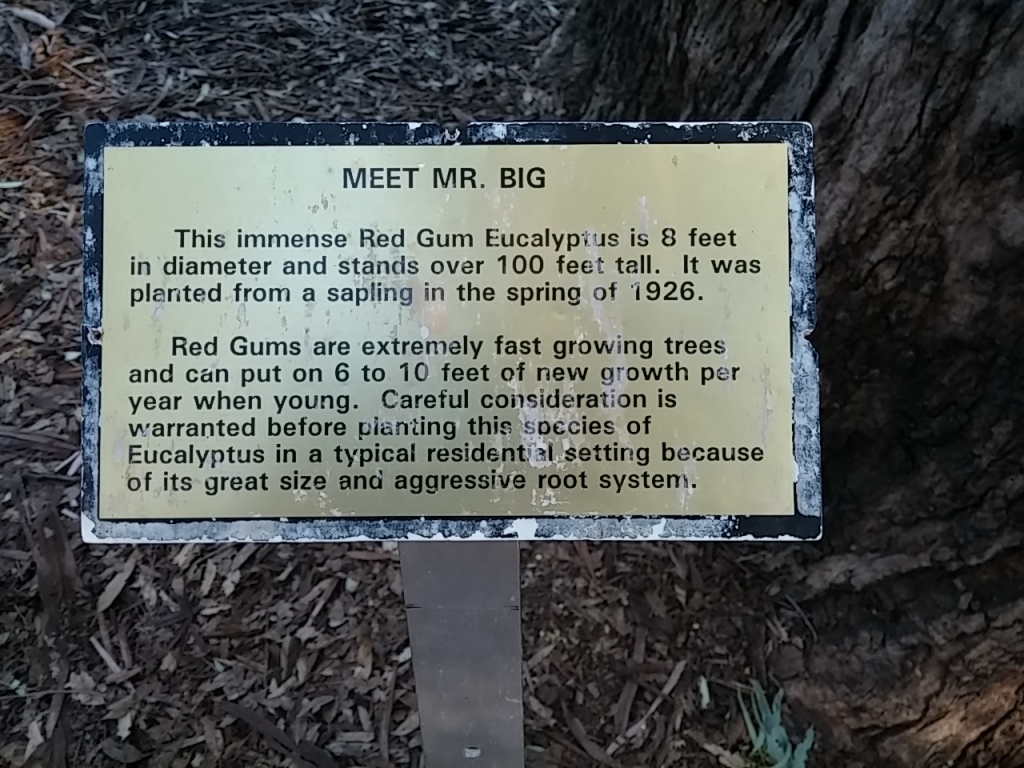 There were lots of stunning view points along the trails.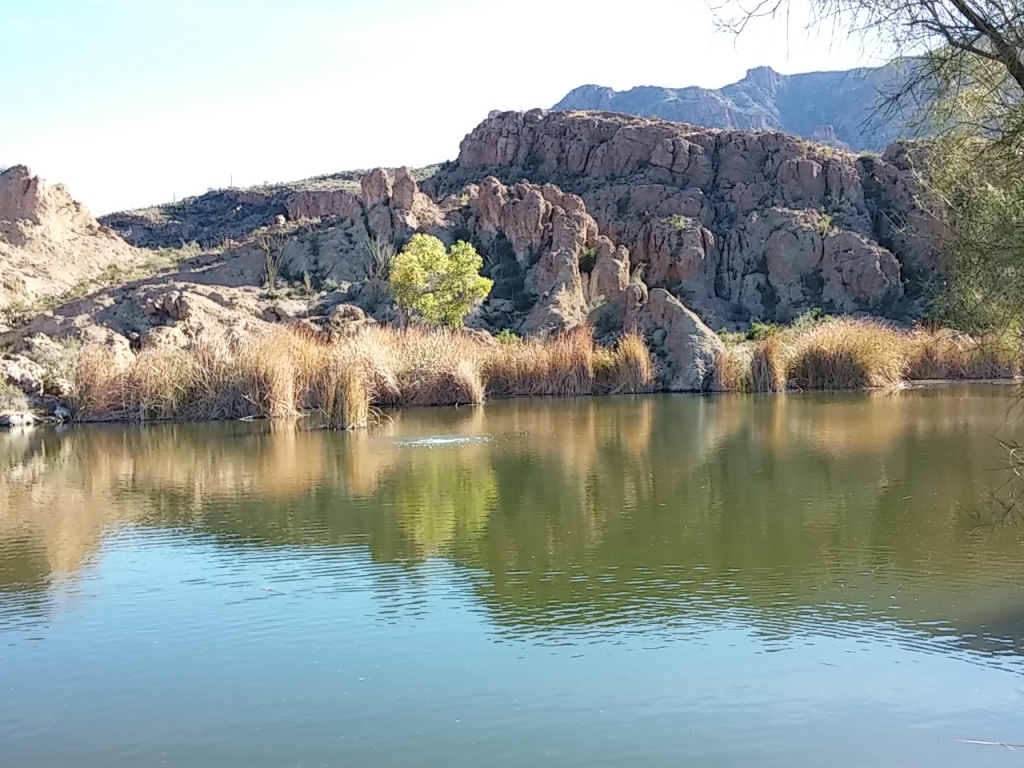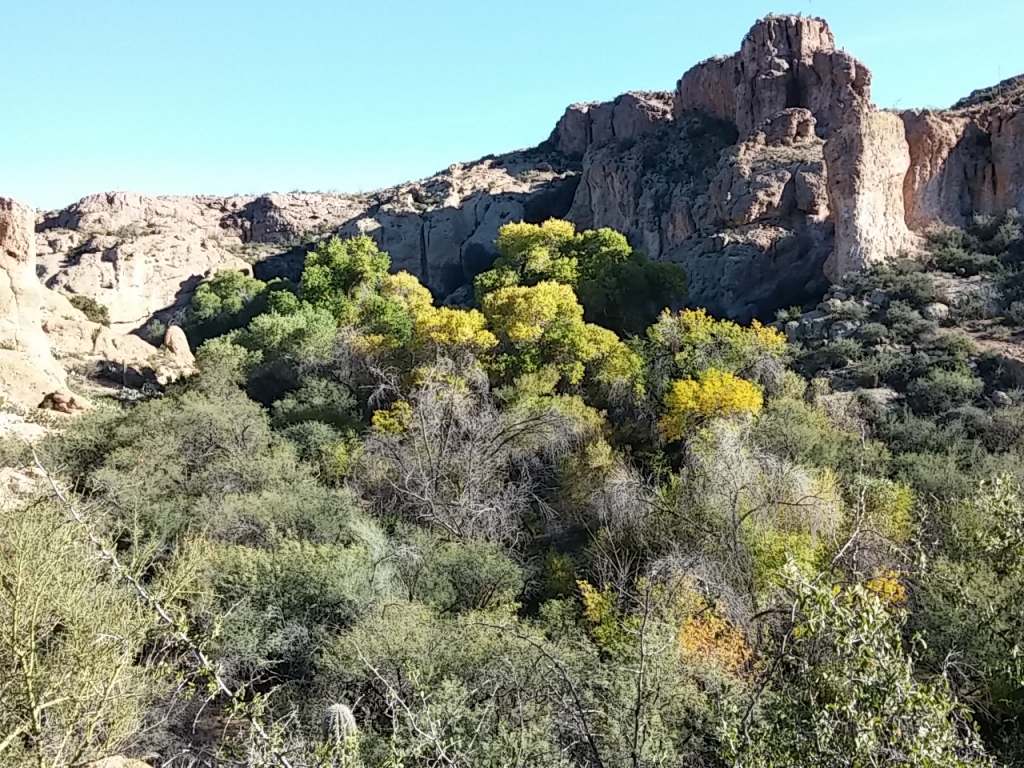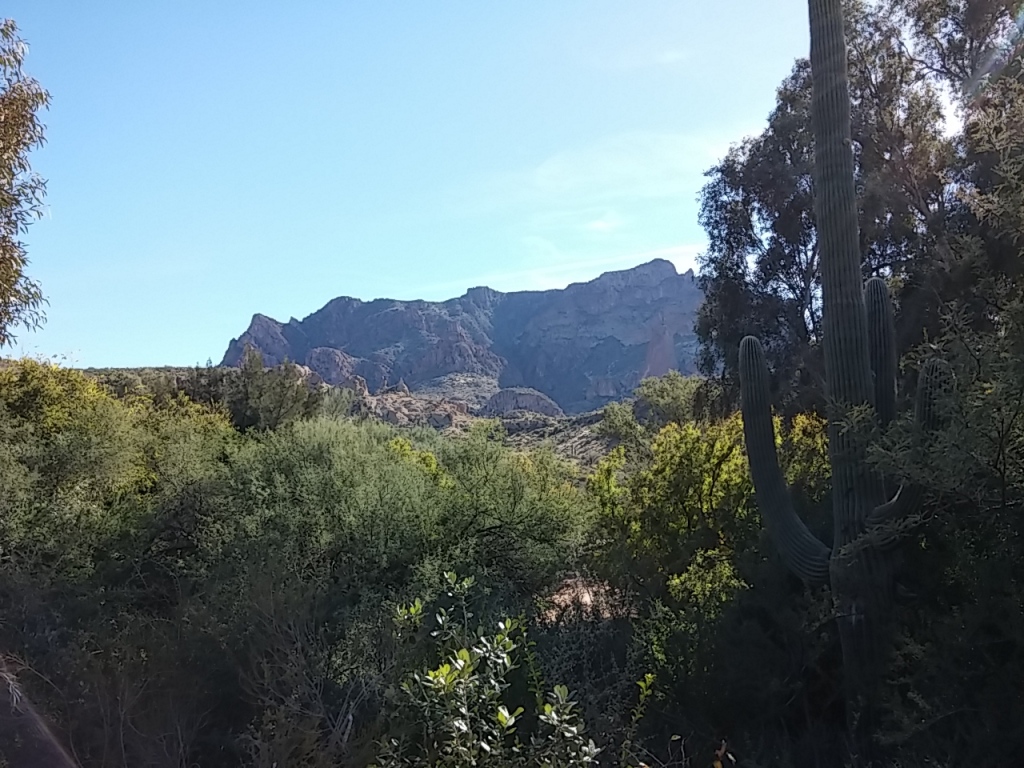 The trails have sponsored benches. Love the signs…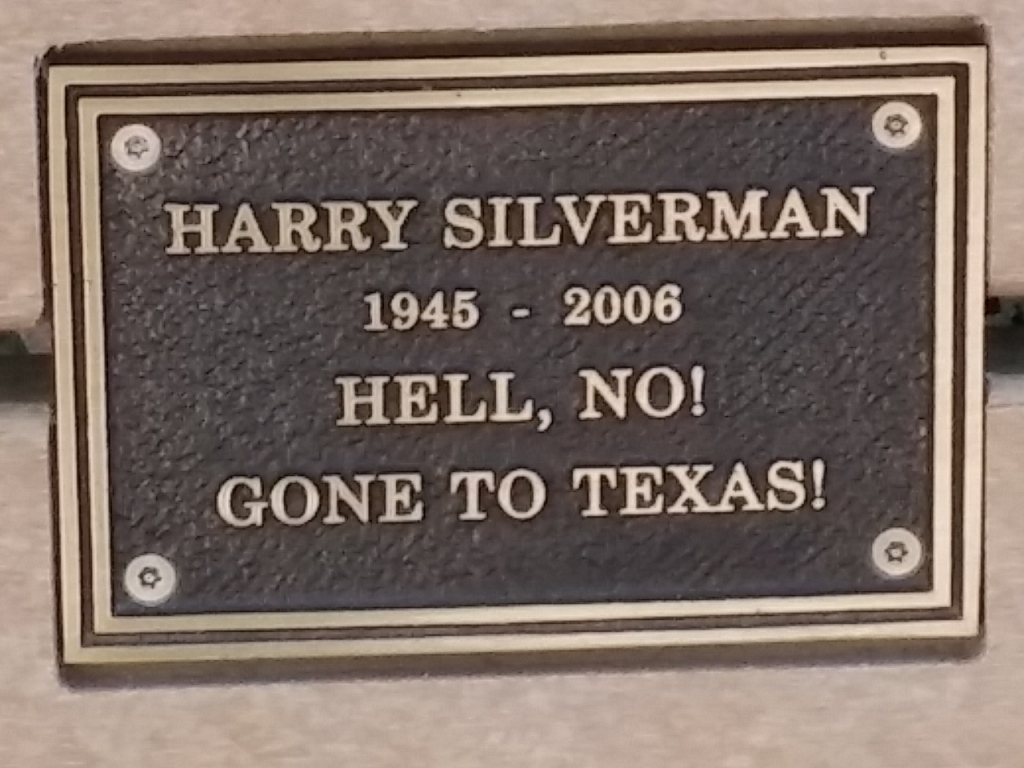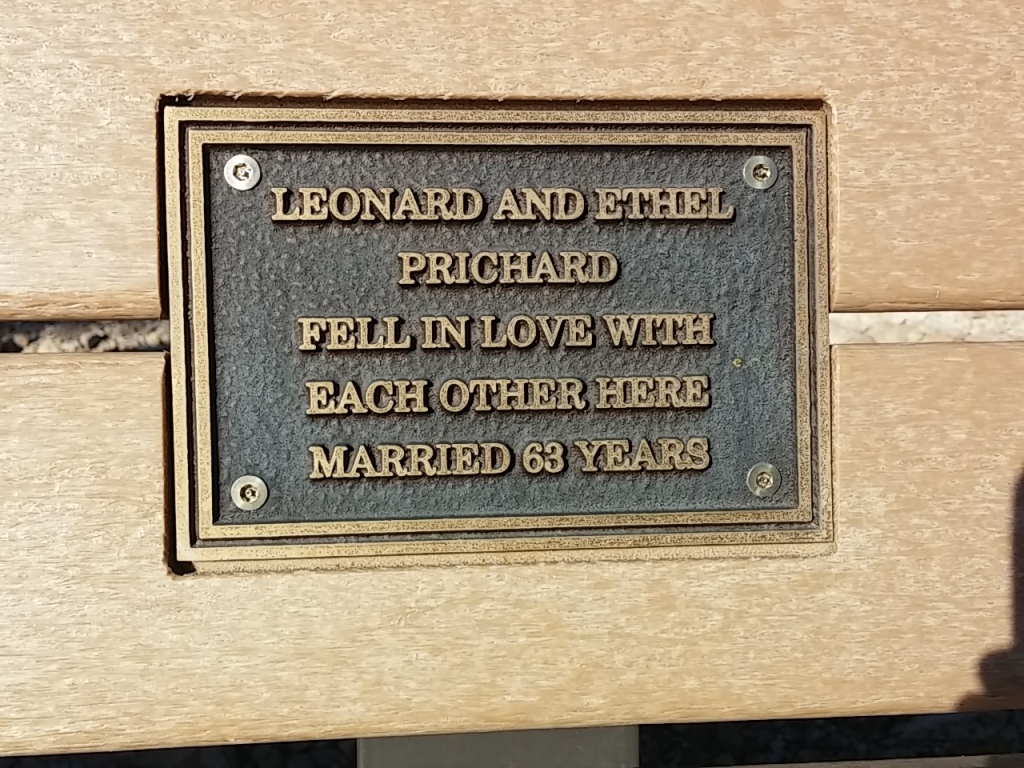 The trails were fun, and I wondered if the snake signage was effective at keeping people on the trails…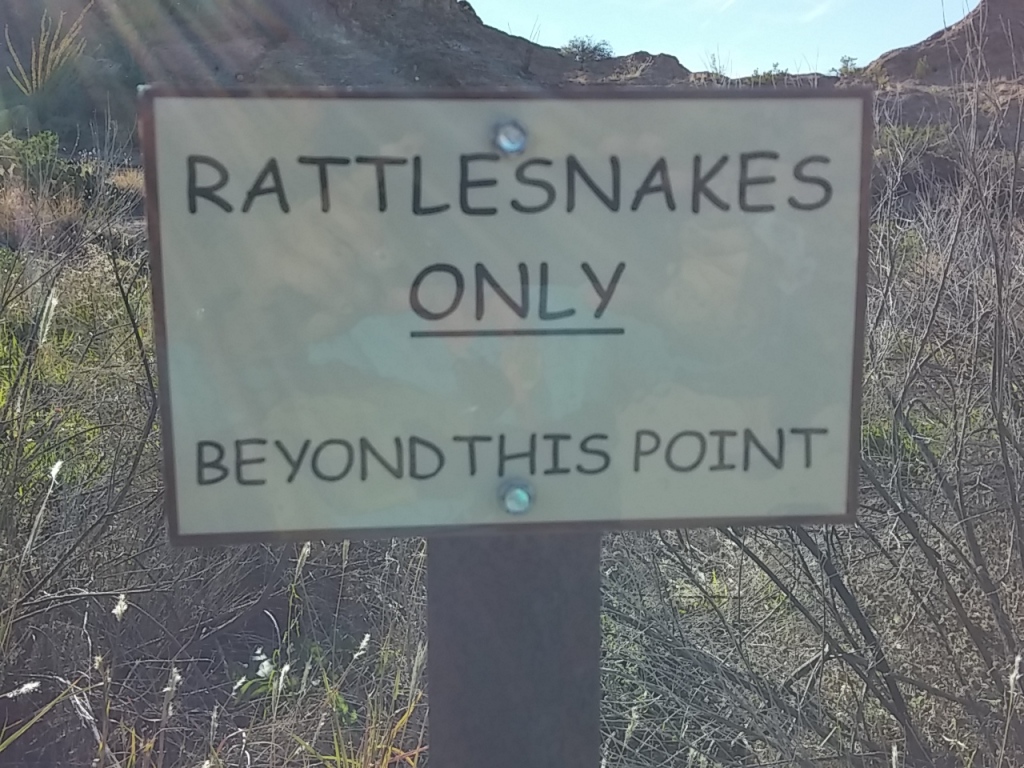 We saw several Agave americana, also known as Century Plants. They don't really live 100 years. Generally they live 10 to 30 years, and they die right after their first and only bloom.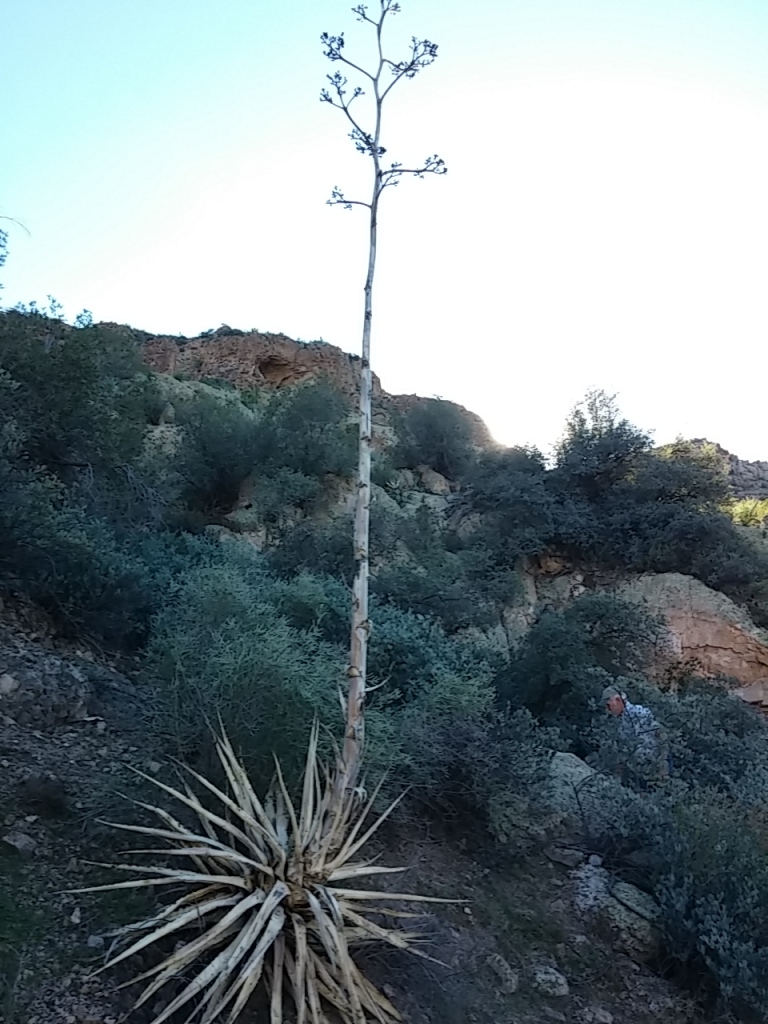 A labyrinth kept Sophie entertained.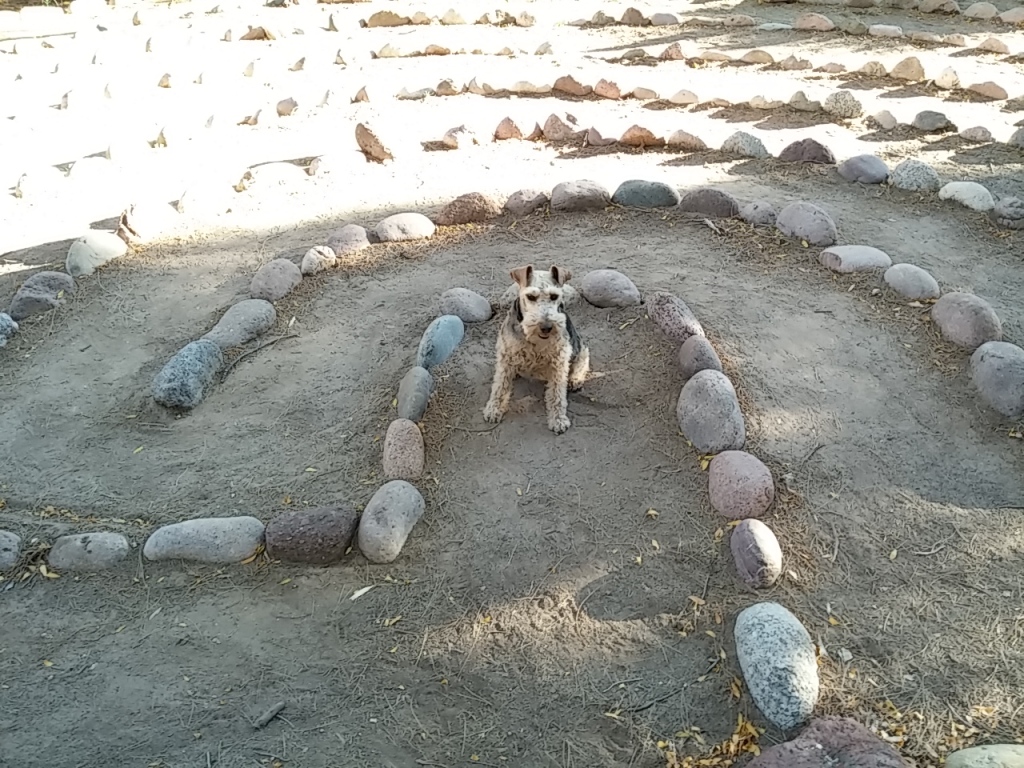 There are lots of shady spots with seats where it would be great to enjoy some dolce far niente.

A good time was had by all!