Gold Canyon, Arizona
Carol came down yesterday for a visit and some pickleball play. We are signed up for a tournament and will play on Tuesday.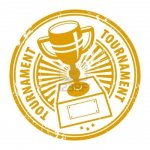 I am also playing with Bill, a man I met at Flathead Lake in Montana. When Bill heard that I would be staying in Phoenix near his winter home, he asked me to play with him at a couple of tourneys.
He came to our resort so we could practice a bit together. I played with Bill, and Carol played with Jimmy–one of the better players here.
We had a blast! So much fun, great competition, and hundreds of calories expended.
Carol said that our cheek muscles got the most sore from all the smiling and laughing we did while playing!
Bill is by far the best player among the four of us, and he gave us all great tips and hints. By the time we were done, I felt like I had had a lesson.
And I can't wait to practice all the things I learned next time I play!