Gold Canyon, Arizona
While I was in Boise, I went to our storage sheds to look for and hopefully find some things to take back to Phoenix with me.
A few of the items were for Rich, and I'm always amazed at how well be remembers where each thing is. "It's on the third shelf on the left hand side of .   .  . and the box has green writing."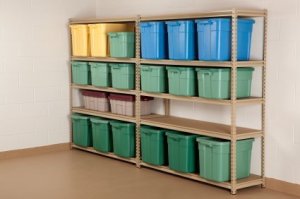 So I found all of his items right away.
My items? Not so easy to find. We moved so fast and expected to be unpacking in a new home right away that we didn't even label most boxes. That still works for Rich, but not so much for me.
Luckily I did eventually find my stuff.
Then it was time to lock up both storage units and drive away.
That might seem like an easy task to most people, but to those of us with OCD and CRS it's torture.
OCD is obsessive compulsive disorder which for me manifests as checking to make sure I did something like closing and locking a door at least ten times.
Combine that with CRS, can't remember sh*t, and you have a recipe for disaster!
But I think I found a solution! I took pictures of the closed doors with the locks in place.
Genius! Now I can confirm that all is done by looking at my phone (at least ten times).
Take that OCD and CRS!