Gold Canyon, Arizona
We've been in Gold Canyon for a few days now, and we're starting to figure it out a bit more.
I've taken a few pictures.
Here's a photo of the entrance to the club house.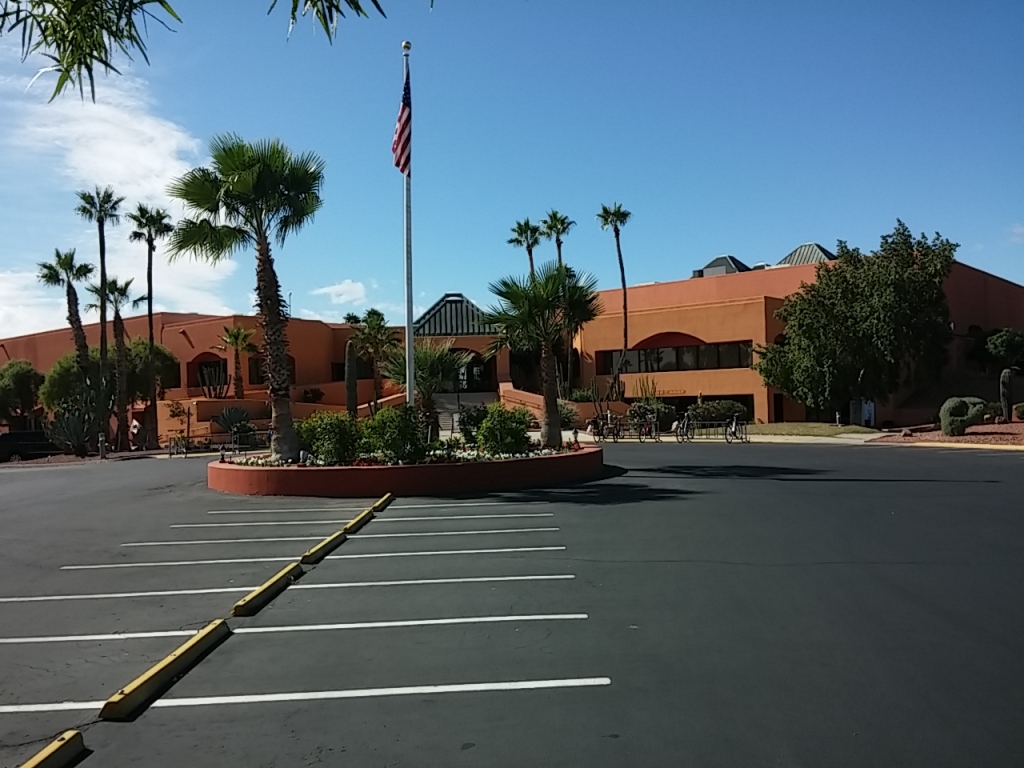 There's a small nine hole golf course wrapped around the club House area. Golf carts roam the park and can be seen traveling down streets and state highways. Yes, highways…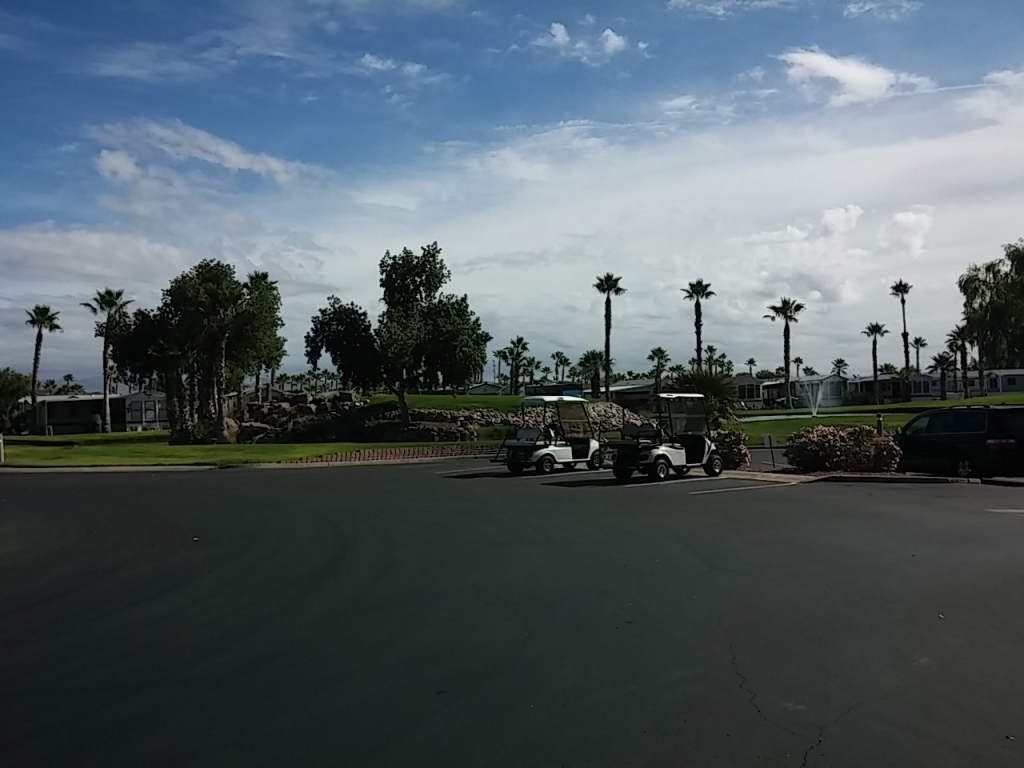 Here are two close-ups of the clubhouse entrance.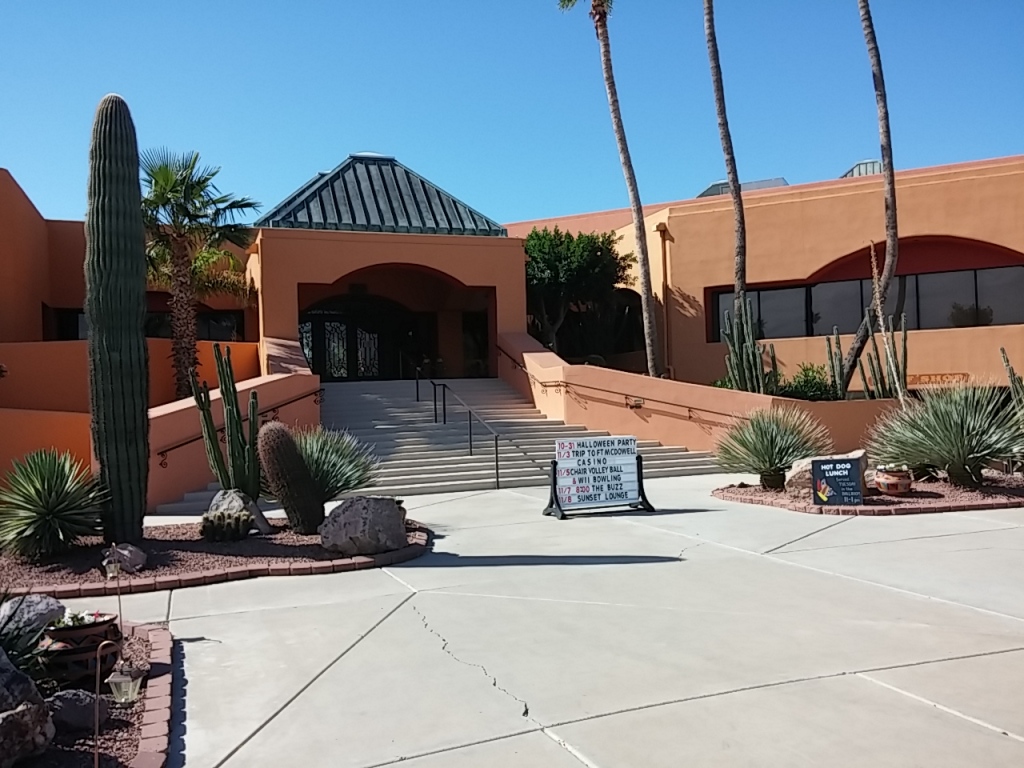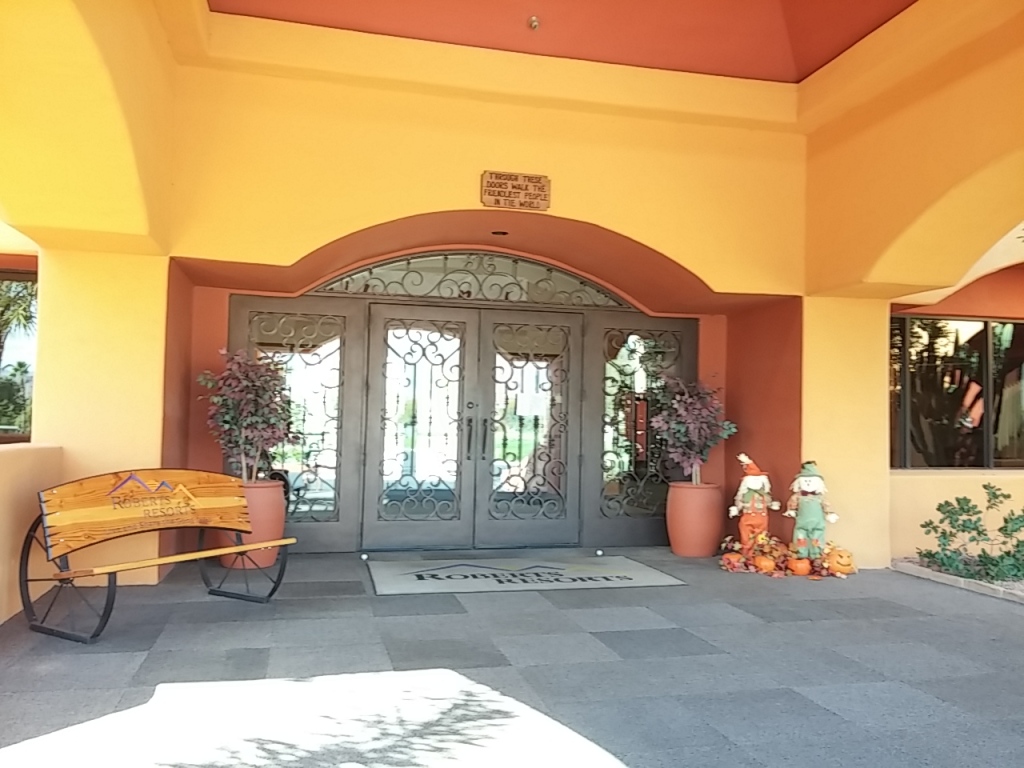 I haven't taken an actual count, but I think about 75% of the resort is park models. The rest are motor homes and travel trailers.
Here is a typical park model of a resident who hasn't arrived yet. Note the covered golf cart and car protected from the harsh summer sun.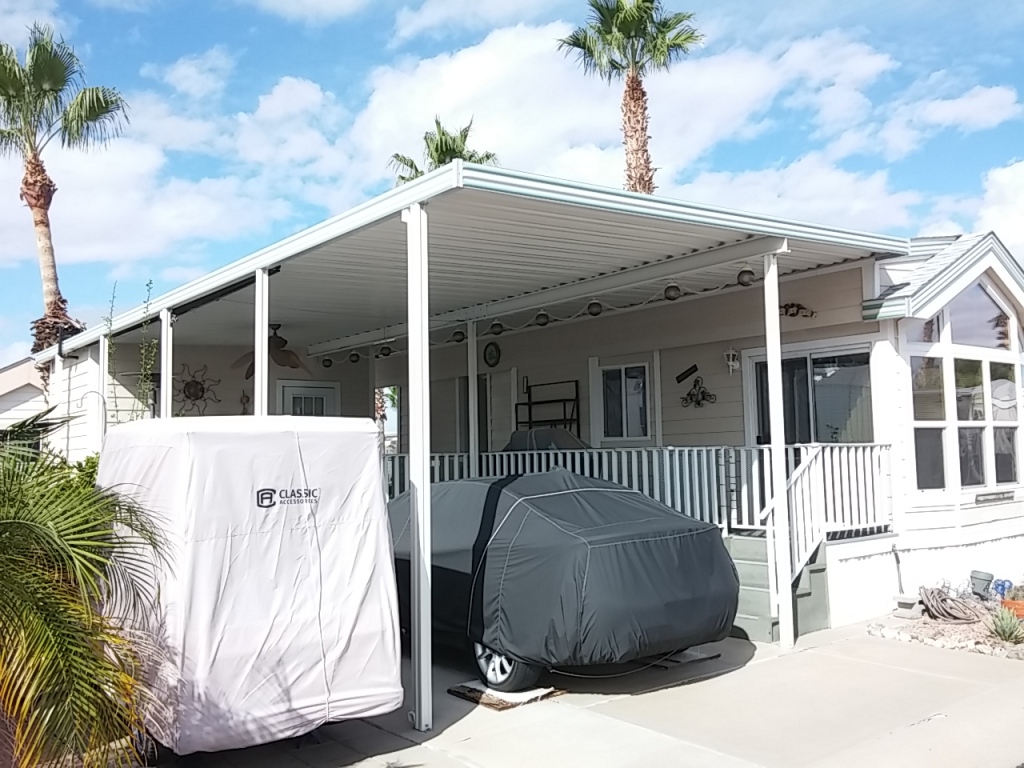 And here's an occupied park model with patio furniture and southwestern yard art.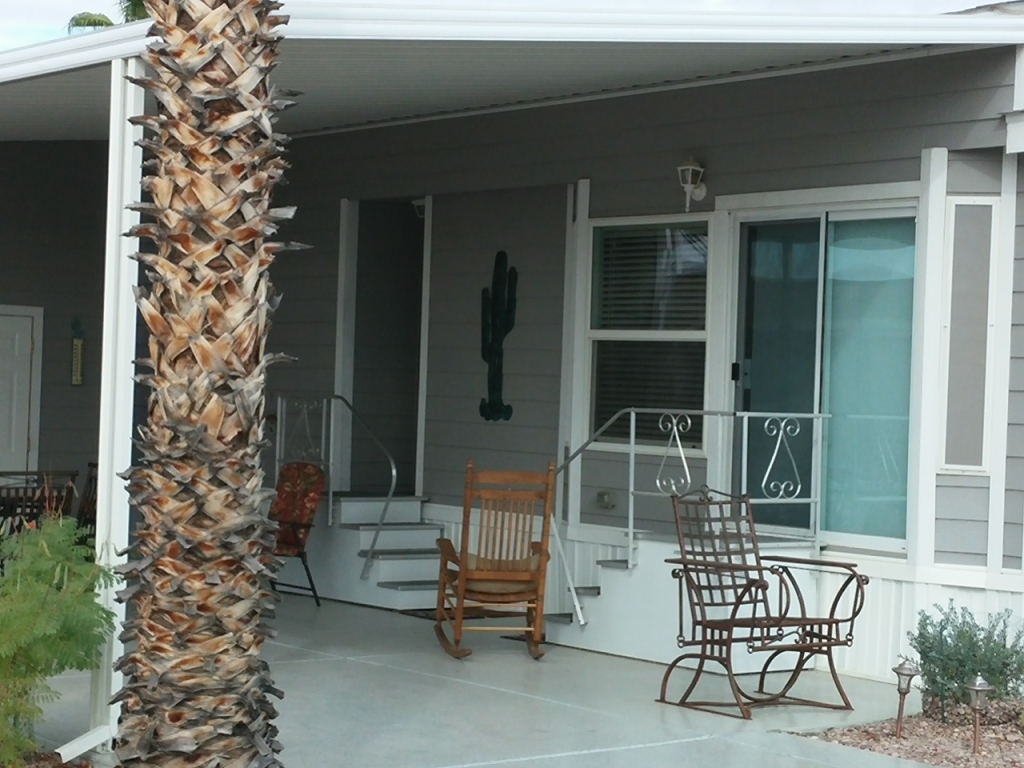 And here's Homer tucked in among other part-timers.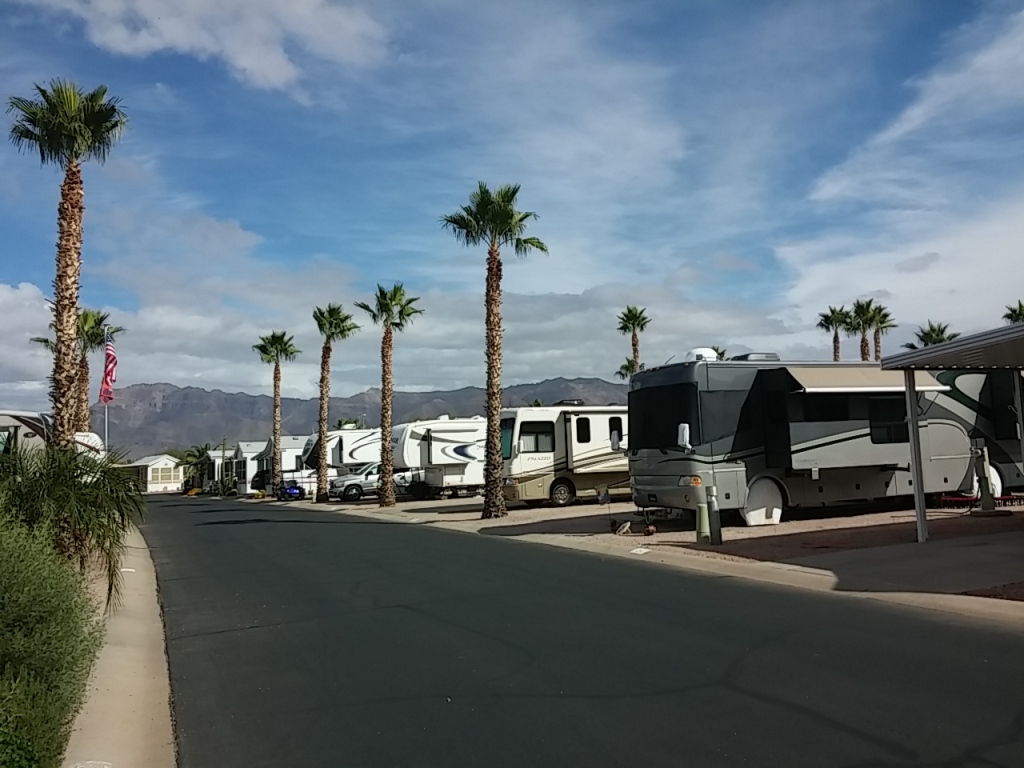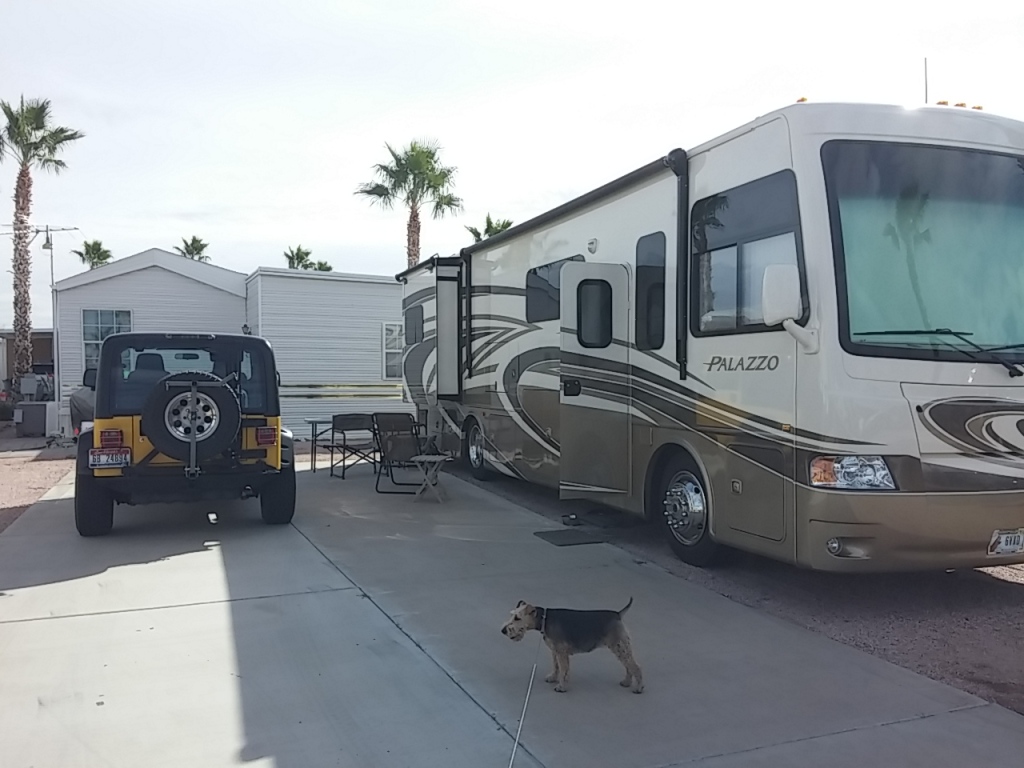 Getting around the park is getting easier, but you can see why it's a little confusing… Two streets are named the same. 🙂