Cortez, Colorado
Rich and I realize how fortunate we are to be on this journey. And we also realize that we are very young to be in this position and very healthy to be able to do this.
Every day is a gift. But once in a while, we get a gift that's been wrapped in colorful paper and tied with a huge bow.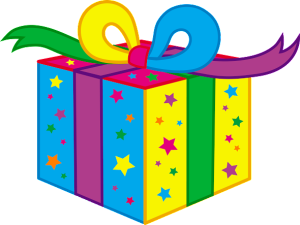 We had one of our most amazing afternoons on our trip a few days ago.
Part of the quintessential Moab experience is going on roads that only Jeeps, ATVs, OHVs, and other vehicles that crazy people drive can travel on.
We spent the morning driving around the highly touristed areas of Canyonlands.
After lunch we took a quiet yet thrilling ride on an unpaved road called Shafer Trail Road from the top rim of one canyon down to the Colorado River. (Photo shamefully stolen. I was gripping our Jeep's rollbars too tightly to take pictures…)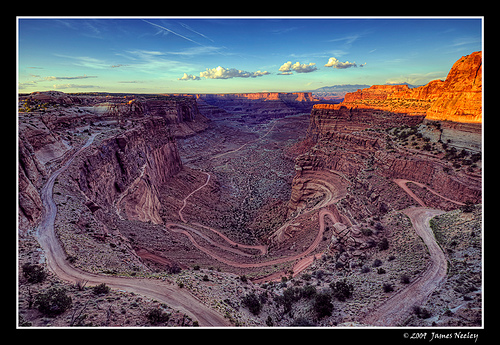 I don't even know how to begin to describe this road…
As near as I can determine we dropped from 6200′ to 4000′ in about 1.5 miles. I lost count of switchbacks at six. The trail was originally built by ranchers John & Frank Shafer in the early 1910's to transport their cattle from the mesa to the canyon. In the 1950's it was widened to allow uranium miners to transport ore.
Many movies and commercials are filmed in Shafer Canyon. Thelma and Louise took their final leap into the canyon.
Here are some text and pictures from DangerousRoads.org.
The road is winding, in some places only wide enough for one vehicle, and in many places bordered on one side by cliffs and on the other side by a drop of hundreds of meters (many hundreds of feet) unprotected by guardrails.

Words can't describe the road and pictures don't do it justice. The Shafer Trail provides access to the White Rim Trail as well as other areas in the park and is perhaps one of the most challenging journeys through the park. It requires extreme caution at the best of times for vehicles and mountain bikes, but especially so in inclement weather and at night.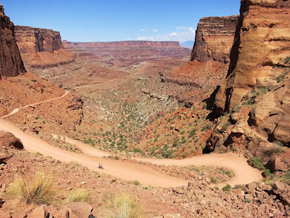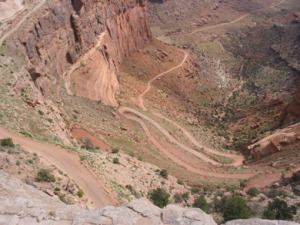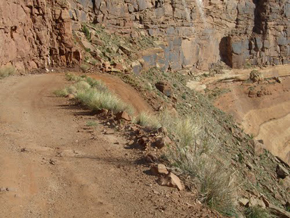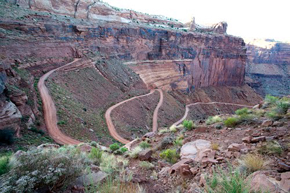 And then, as if the drive wasn't spectacular enough on its own, we happened upon four Desert Bighorn Sheep that were less than 50 feet from us. (These are my pictures. Alas the young ram was very camera shy… You can just barely see him at the edge of the road on the bottom right of the first photo.)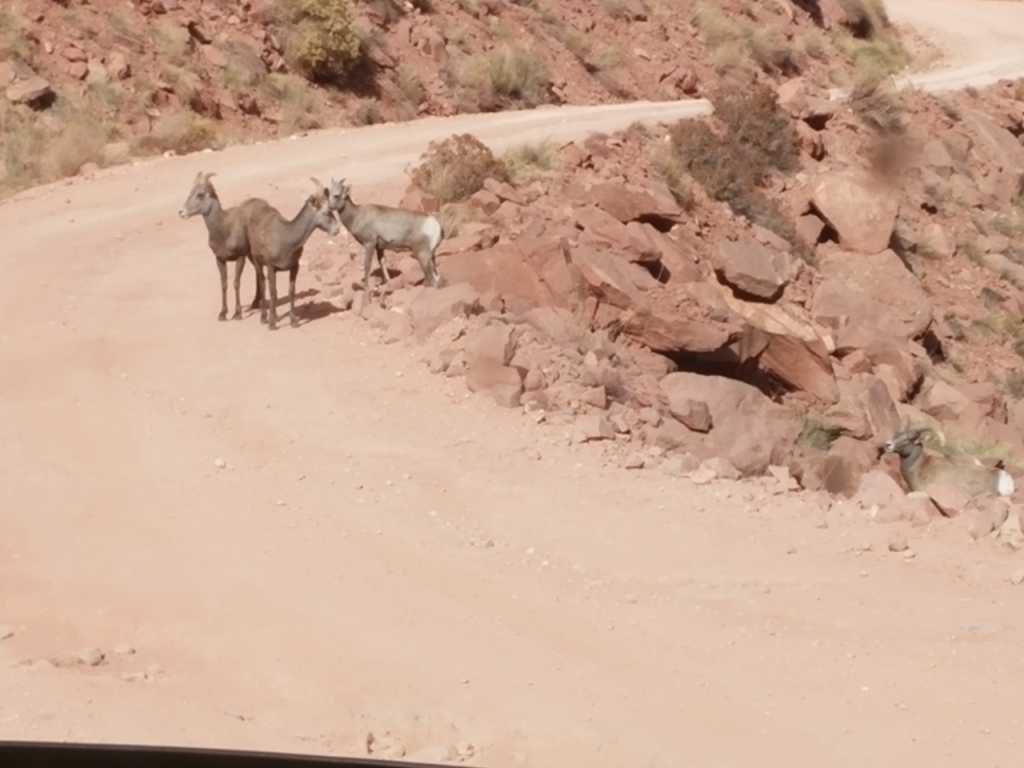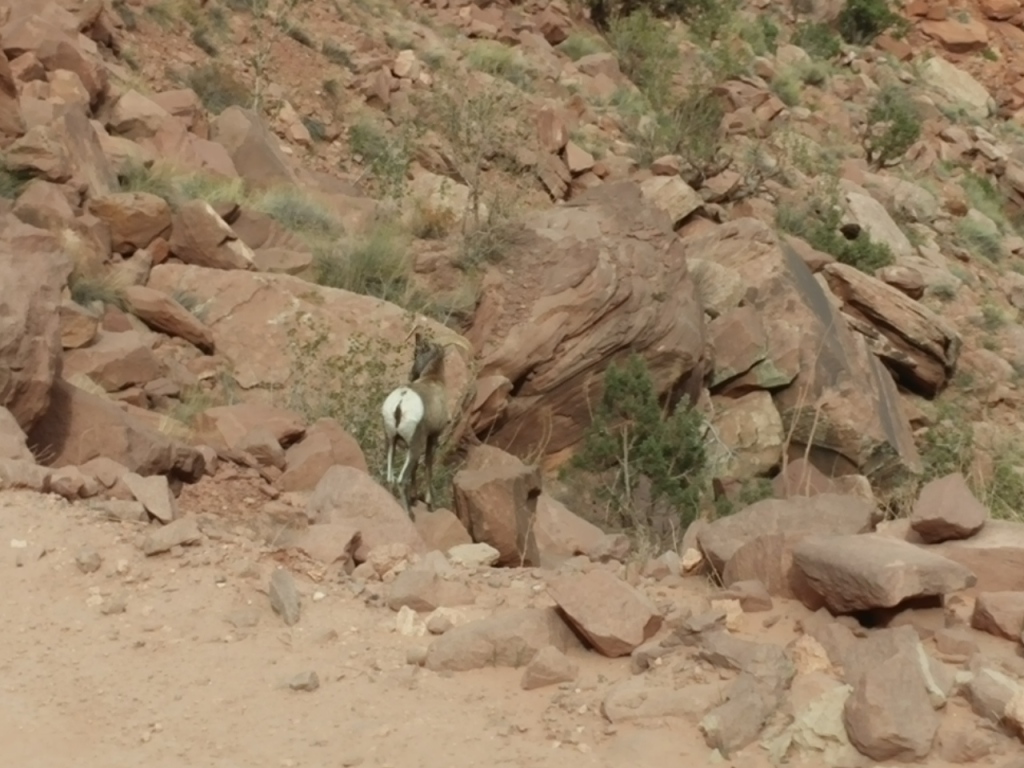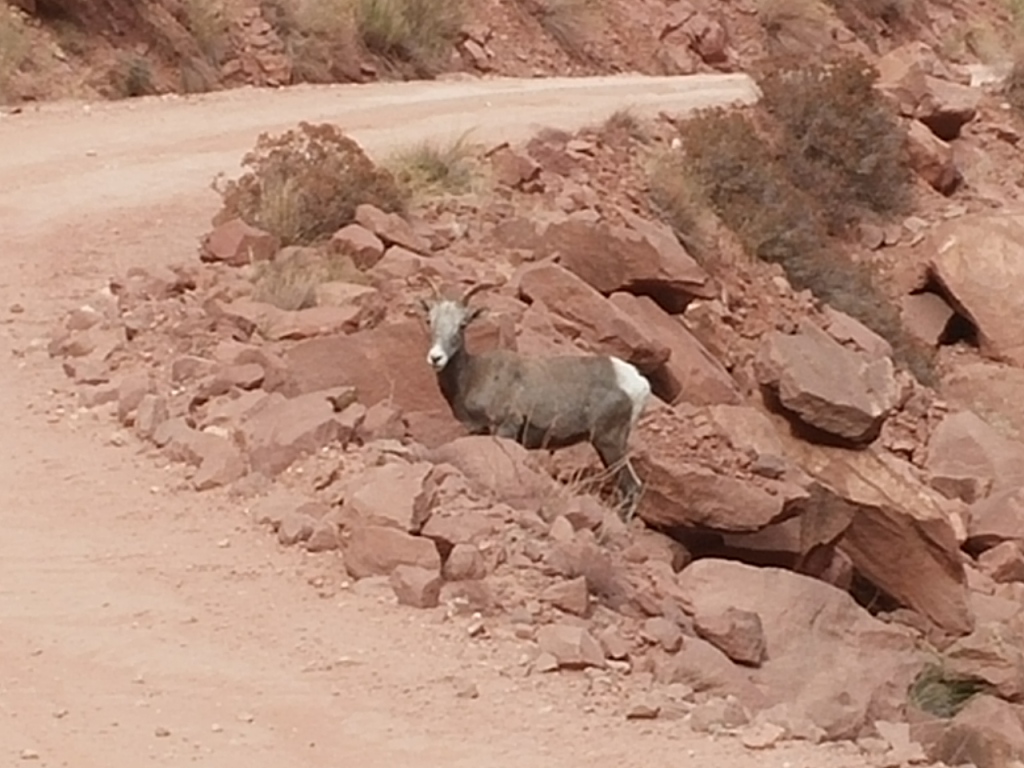 Desert Bighorn Sheep, also known as Nelson's, are smaller than their cousins, Rocky Mountains.  There are only 350 of them in the park's 525 square miles, so we felt very special to see 1% of them on our drive.
What a great day!
Here is a photo of our Jeep on the road to prove to me that we did it… I'm not particularly fond of roads with no guard rails and very steep terrain.