Cameron, Arizona
We happened upon a historic trading post on our way to the Grand Canyon. The Cameron Trading Post was established in the early 1900's.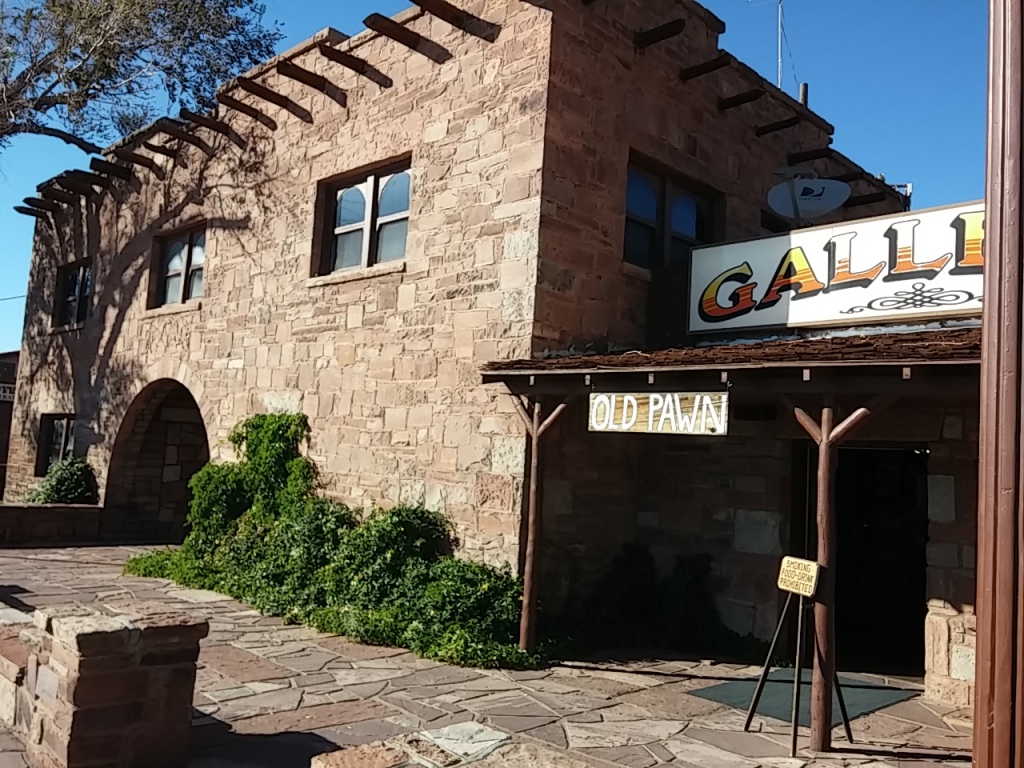 While there are multiple buildings on the site, we first toured The Gallery. It was full of antiques and current day art work. My good taste showed yet again as I fell in love with a Navajo blanket priced at $26,000.  🙂
These sterling silver bridles had the most amazing mouth pieces I have ever seen in a bit.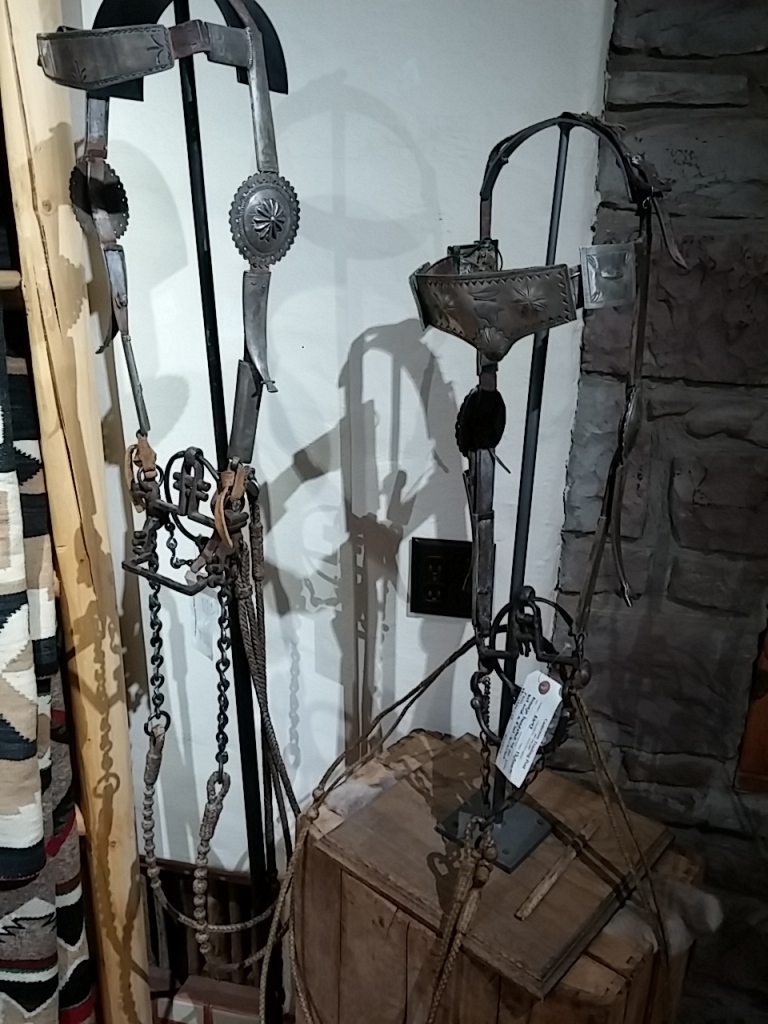 Beautiful Native American weaving in beautiful earth and sky colors.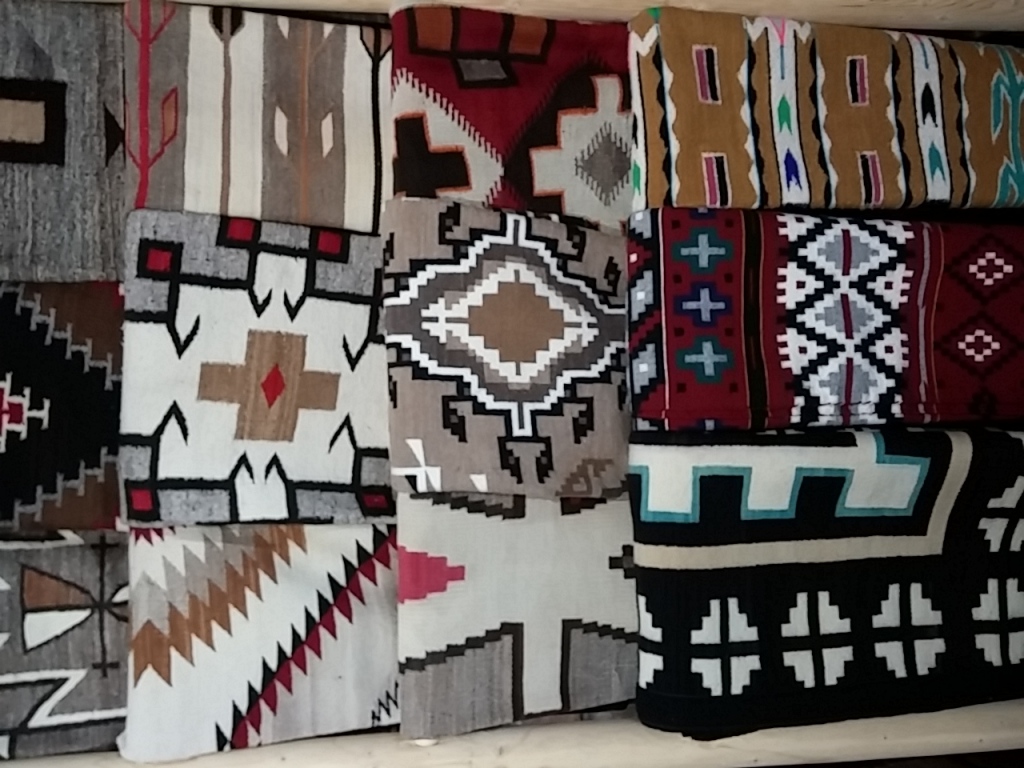 There were many architectural design worth copying.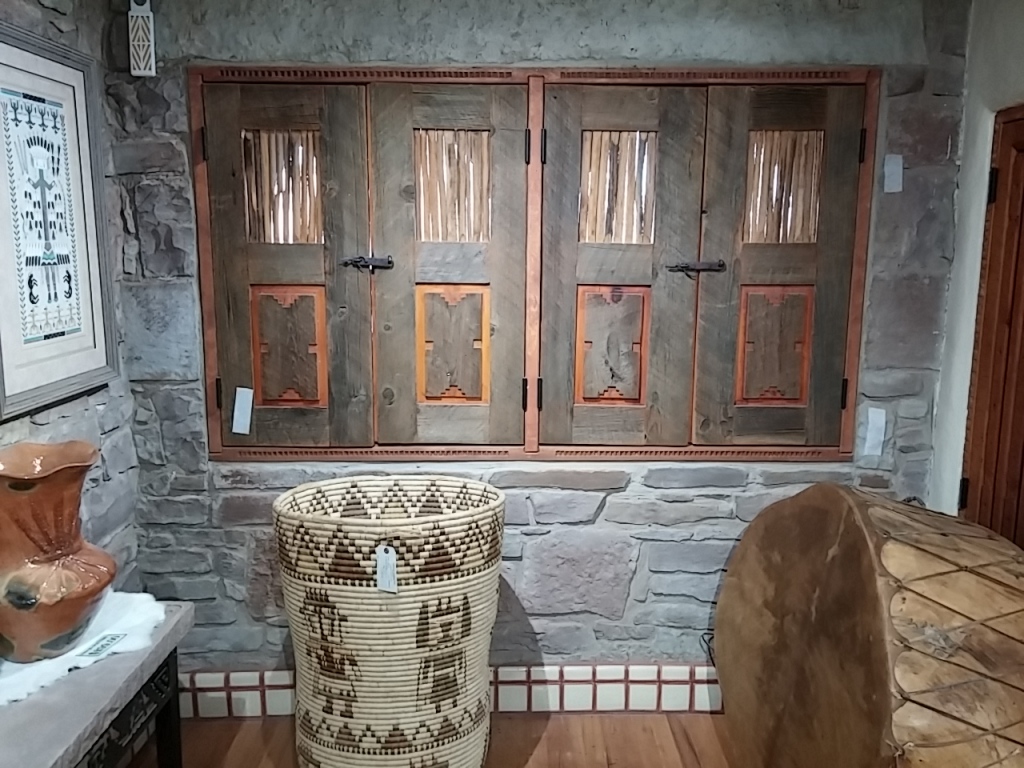 There are even some casts of dinosaur tracks.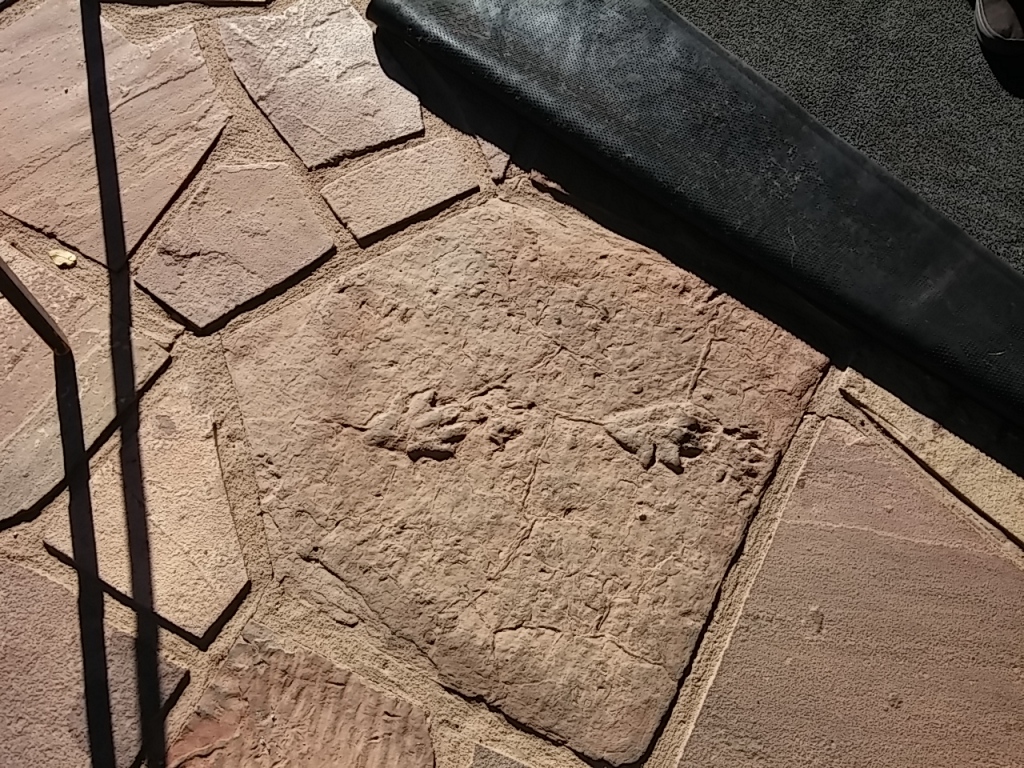 The young man working called in extra help to let Rich and I tour the upstairs area. I think the building was over 90 years old and just beautiful.
These outside stairs led up to an upstairs patio.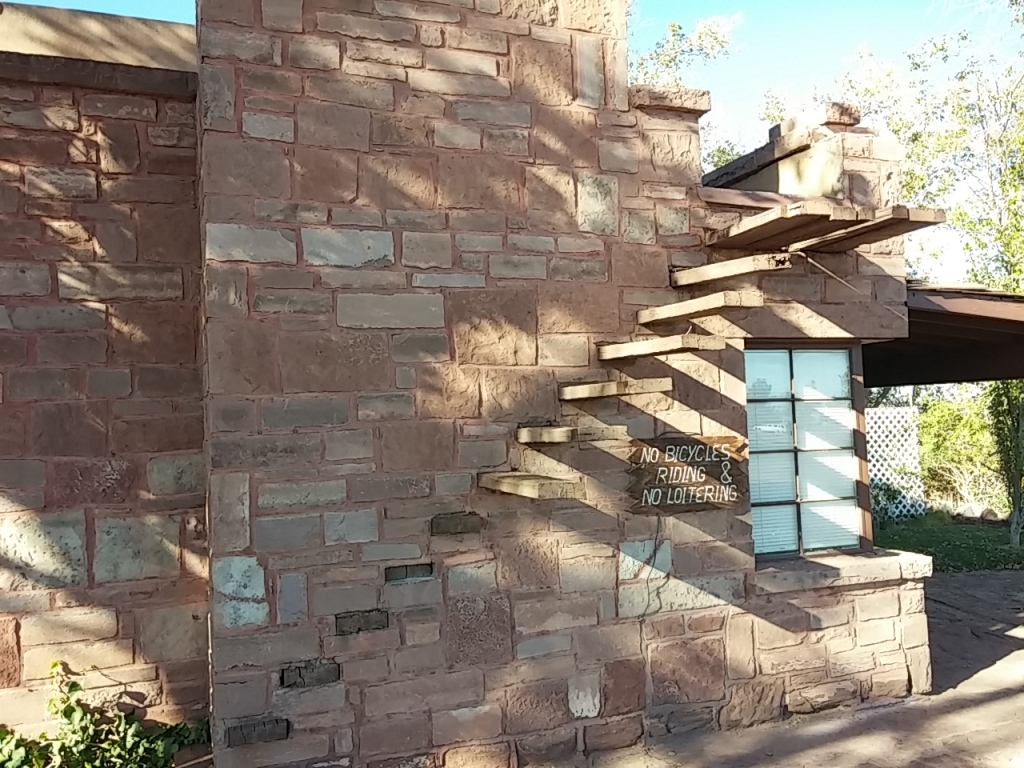 The ceiling was amazing!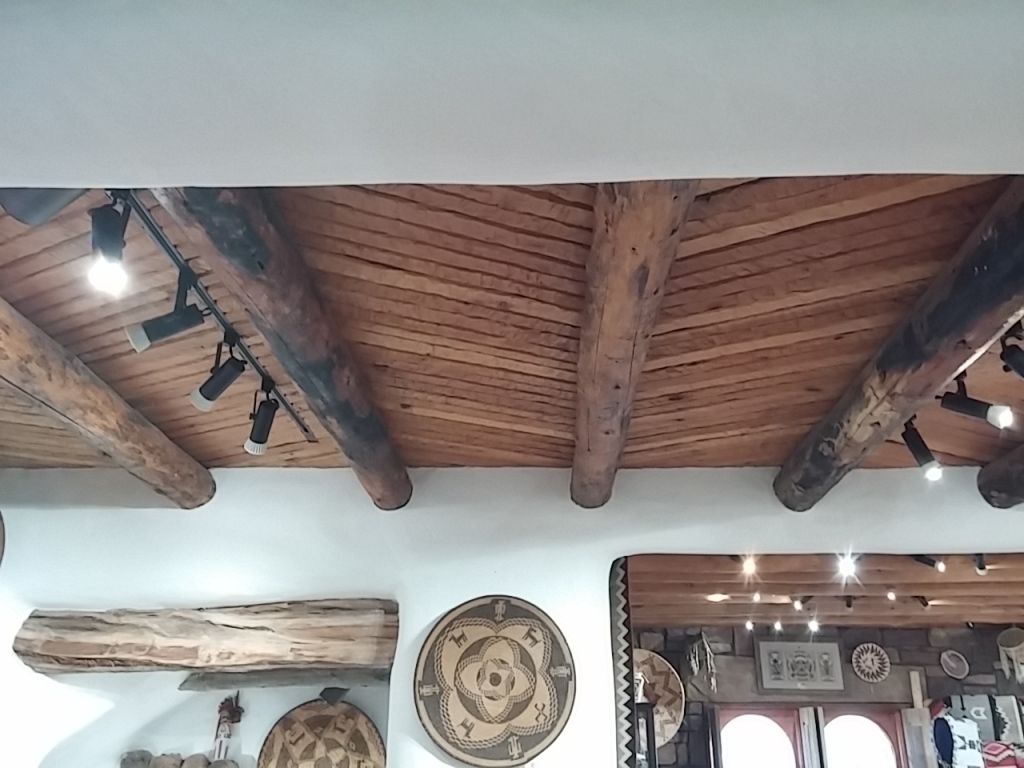 Of course, I am always looking for ideas for beautiful things Rich can build once he has a shop again…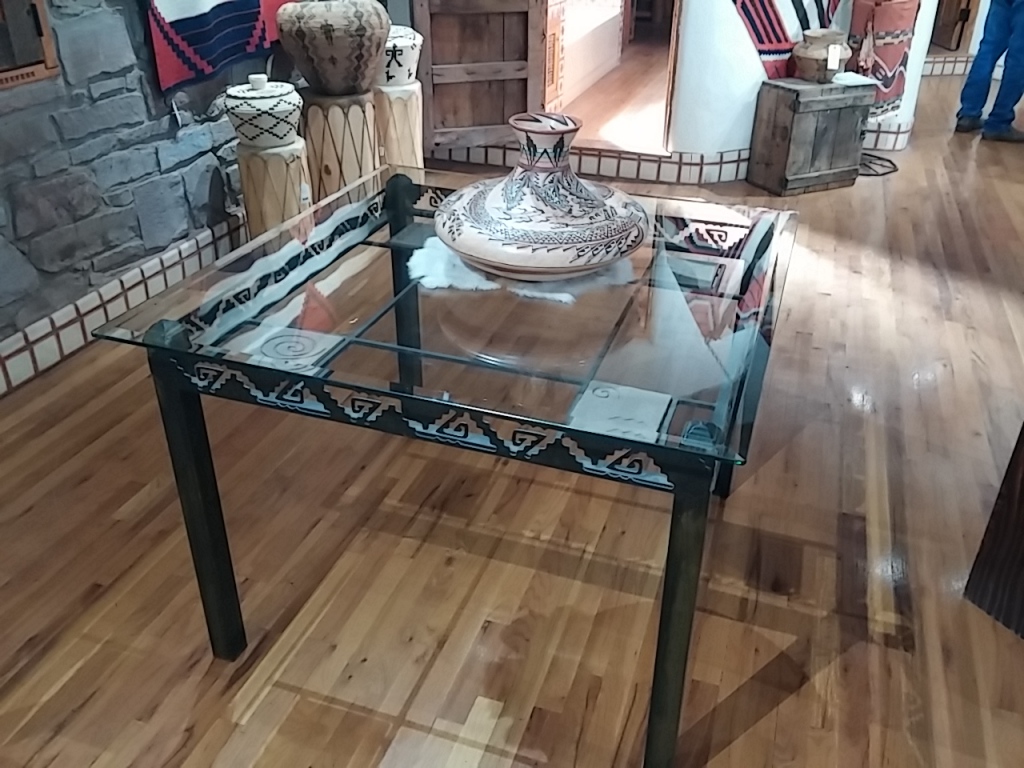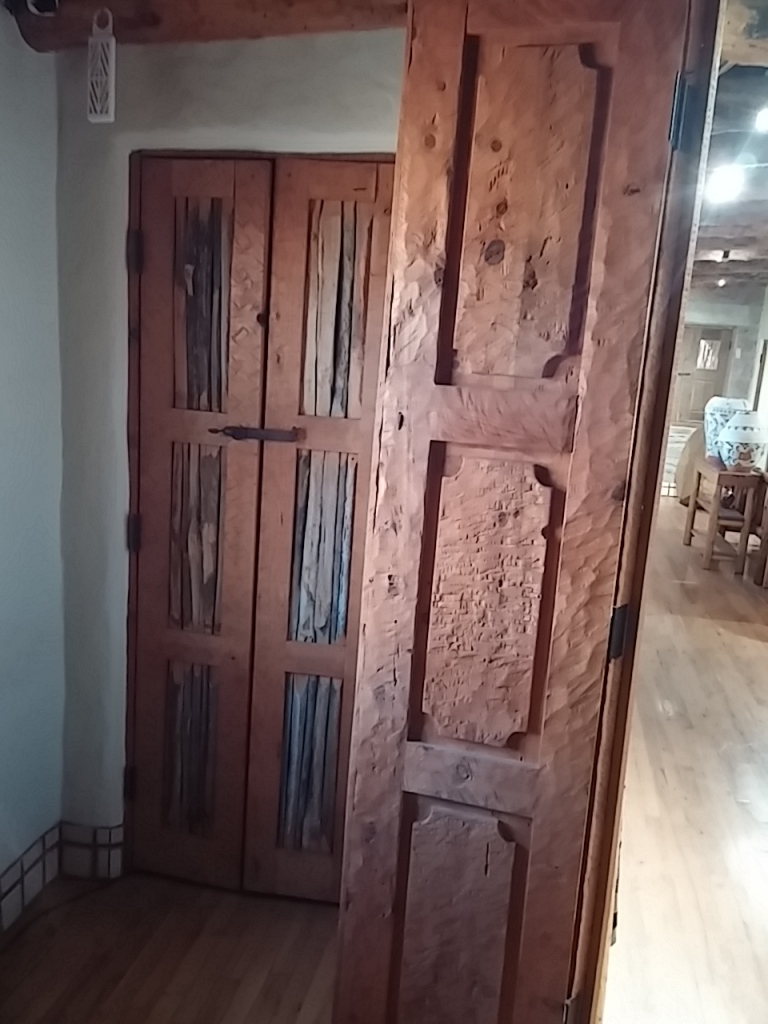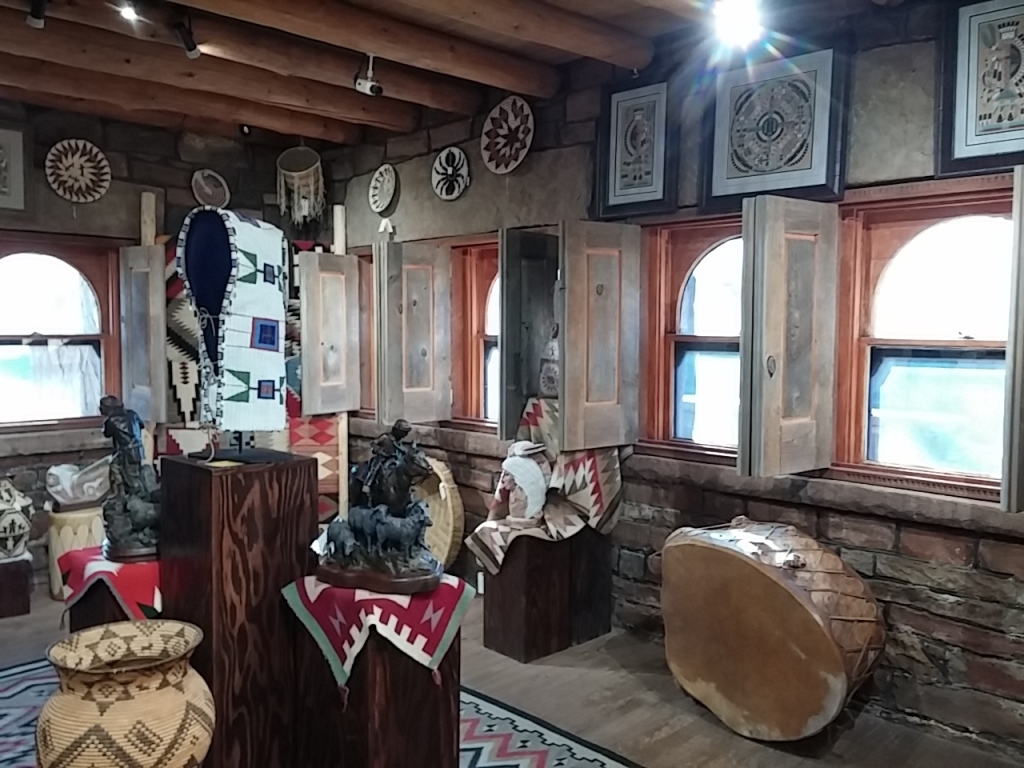 The store was beautifully arranged and displayed.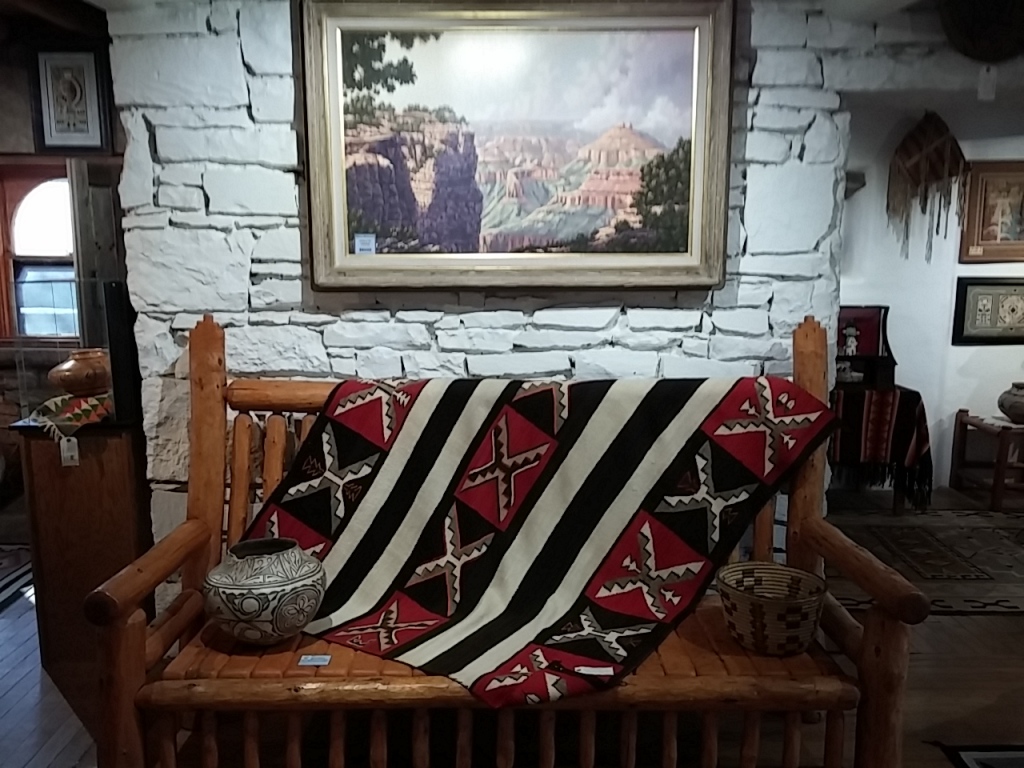 And the young man tending the store was full of stories about ghosts and items moved in the middle of the night.
Perfect for the old trading post and just in time for Halloween…