Cortez, Colorado
One day in Moab last week, we stopped by a very unique place called Hole N" the Rock.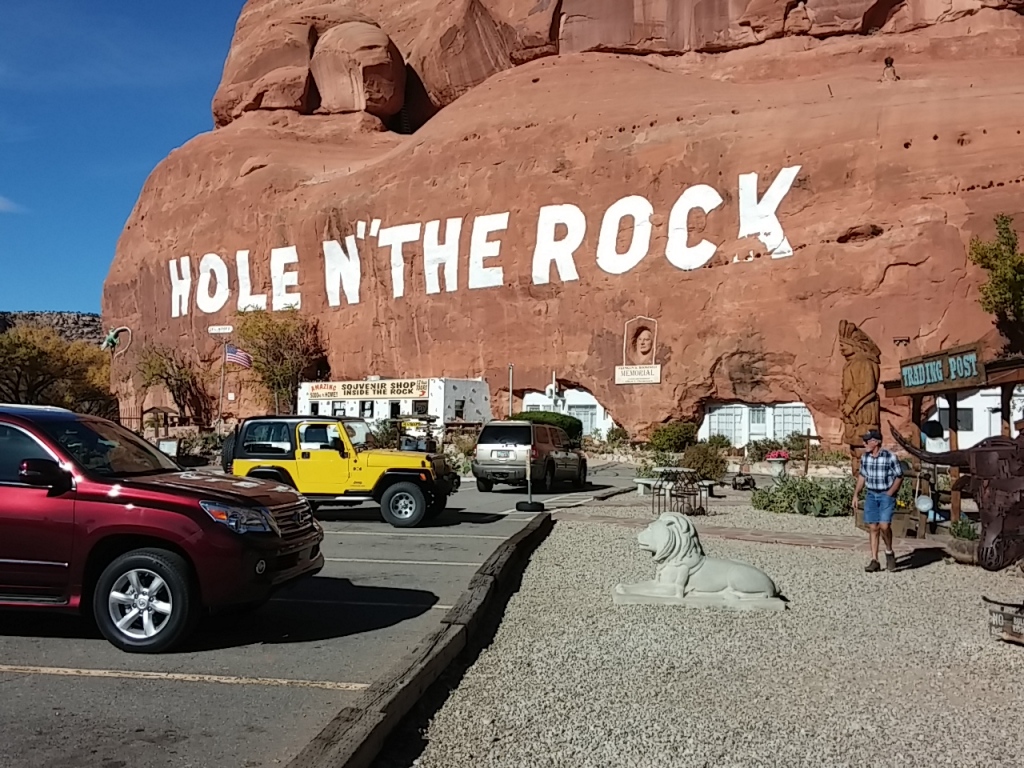 Here's some description from their Web site:
Visit Hole N" The Rock, a most unique home, carved out of a huge rock in Utah's Canyonlands Country. This historic 5,000 square foot home and unusual gift shop and trading post are open all year. Take a guided tour of the home and appreciate the rich history within its walls.
12 minute guided tours of the world-famous Hole N" the Rock House

Exotic zoo features zebras, bison, 2-hump camel and many more

Antique tools, vintage neon signs, mining equipment and unusual time era pieces
While we didn't tour the Hole N" the Rock House, we did marvel at the metal and art work.
I've seen several metal sculptures like this, but none have the tightness of design that this bull does. Amazing!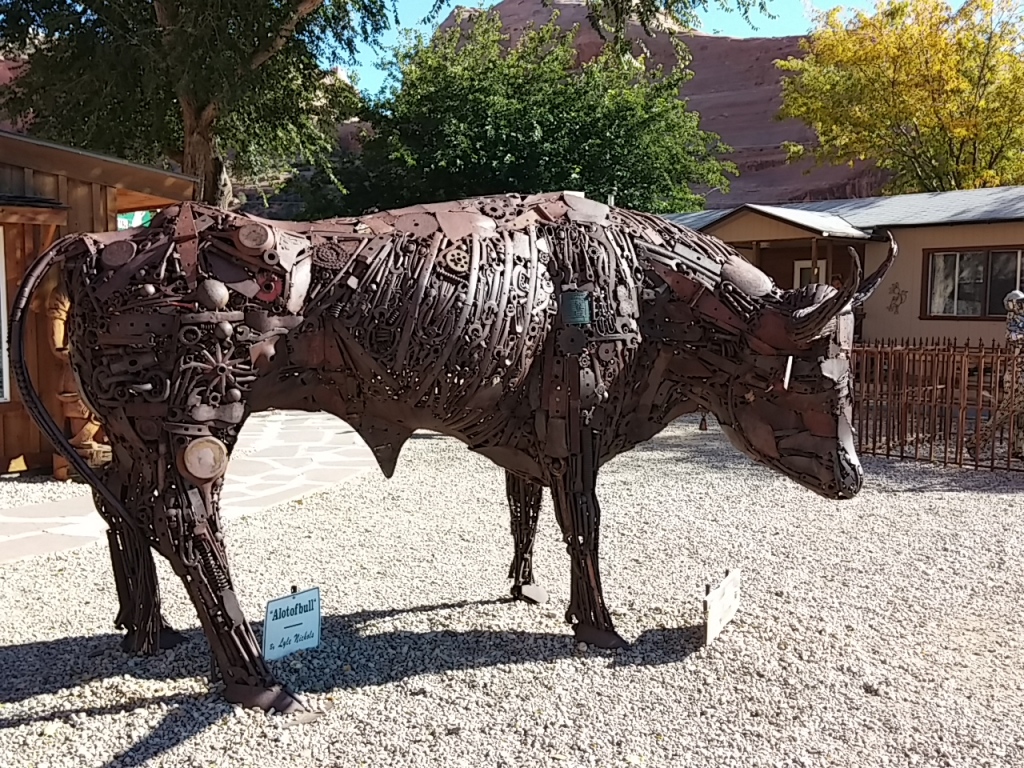 This golfer is made completely of golf club parts.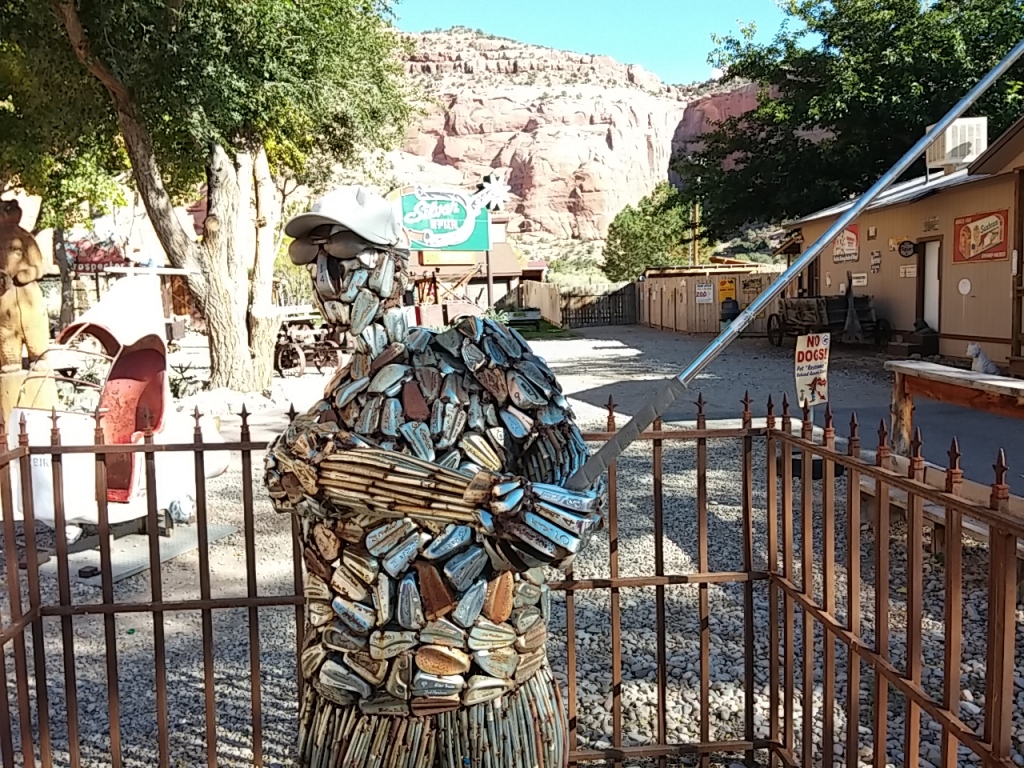 There's a wall with license plates from all 50 states plus the District of Columbia. Conveniently, Idaho and Nevada were placed together. 🙂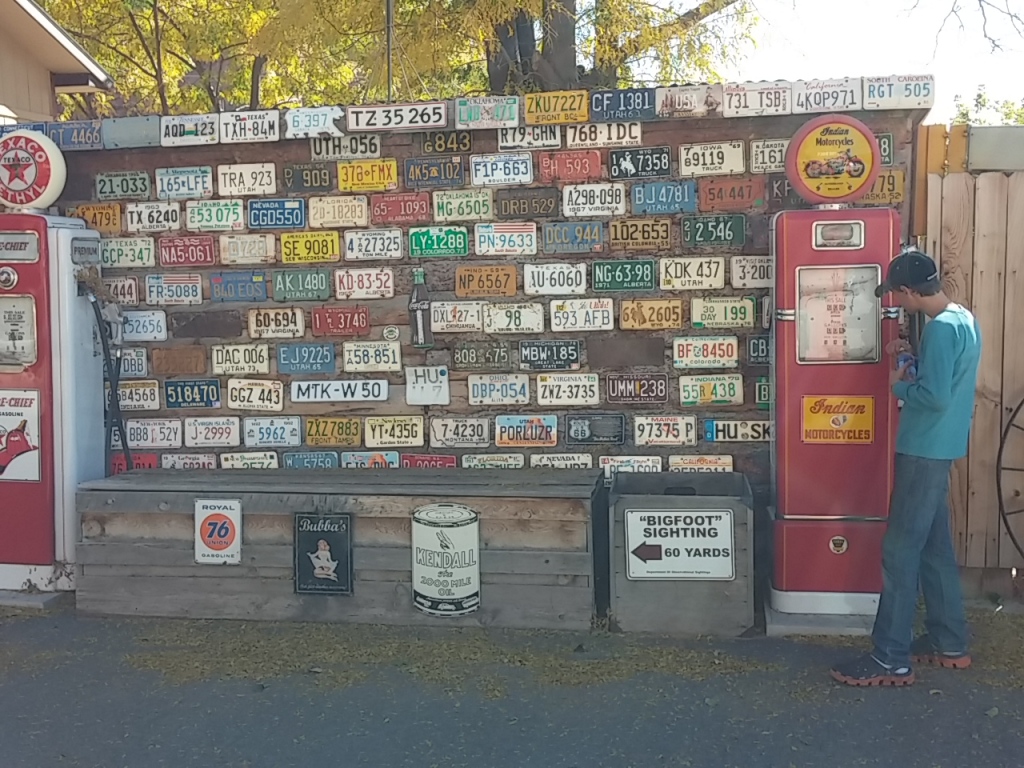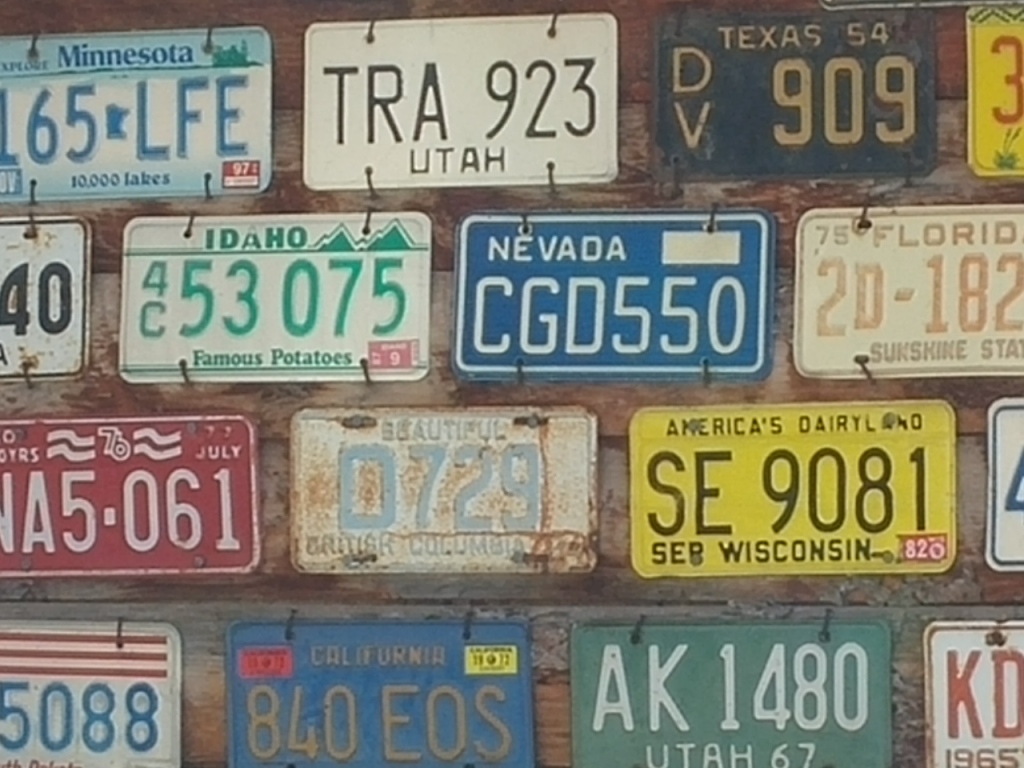 Then we came across the most amazing Jeep we have ever seen! Ever!
It's a Jeep body that's been covered with dozens of license plates from all over the country. All other components are made of recycled metal.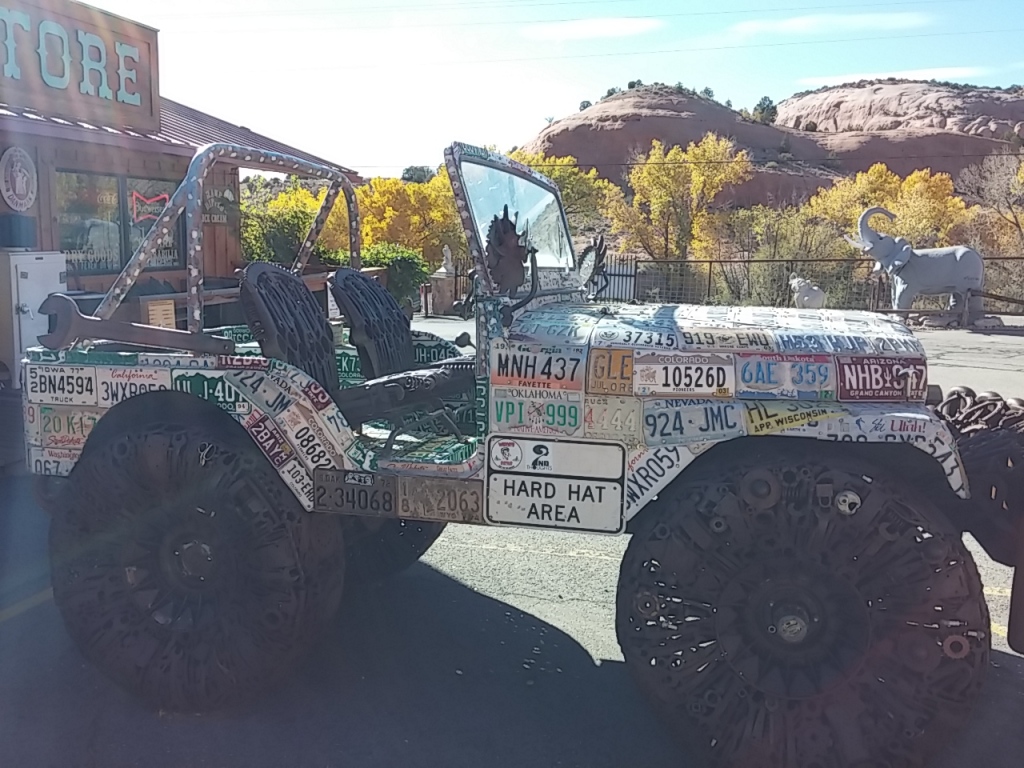 Take a look at those tires! All four are the same size and design.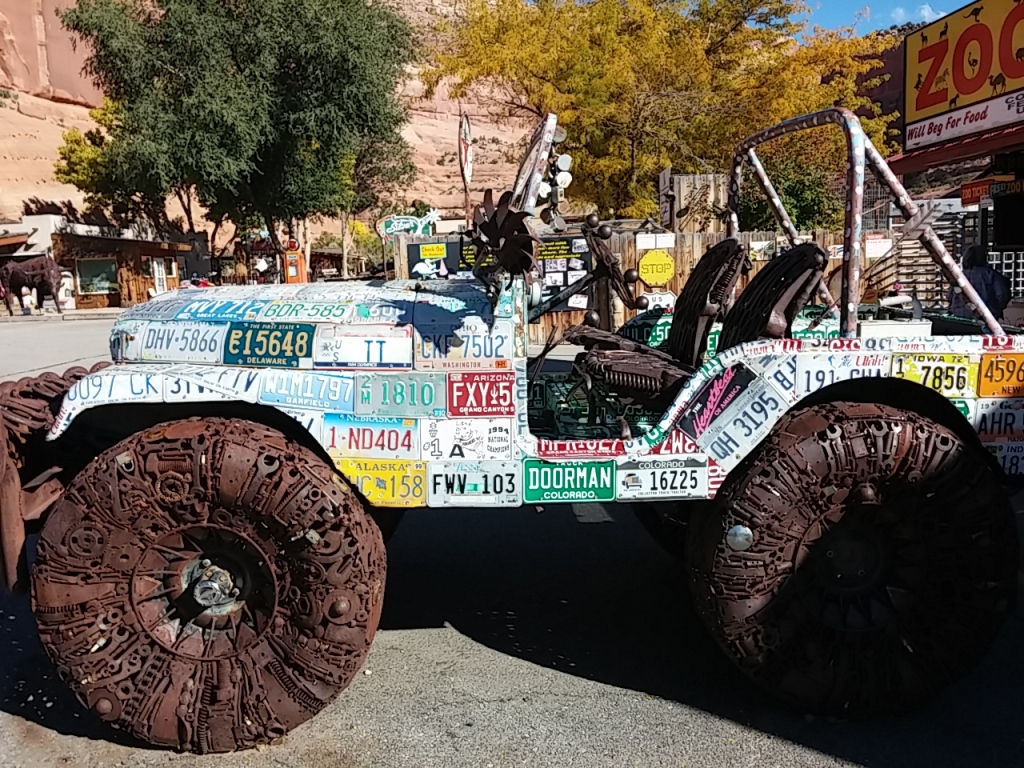 While the seats aren't comfortable–made with pick axes, springs, and wrenches–they are a sight to behold.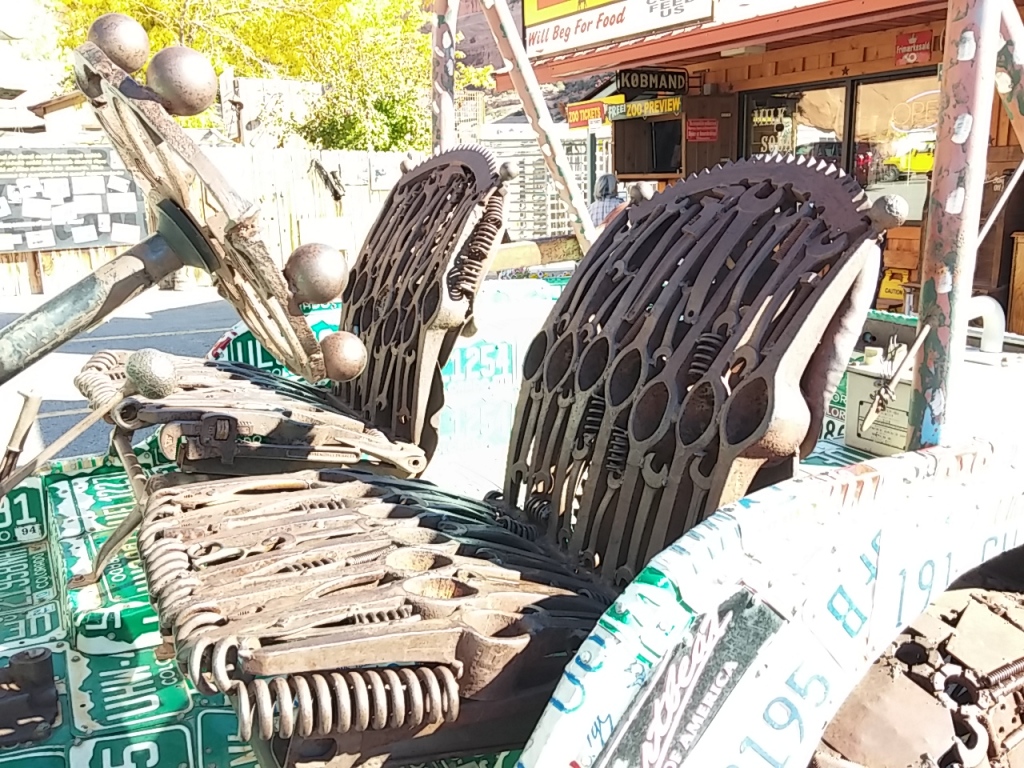 The steering wheel is made of horseshoes and ????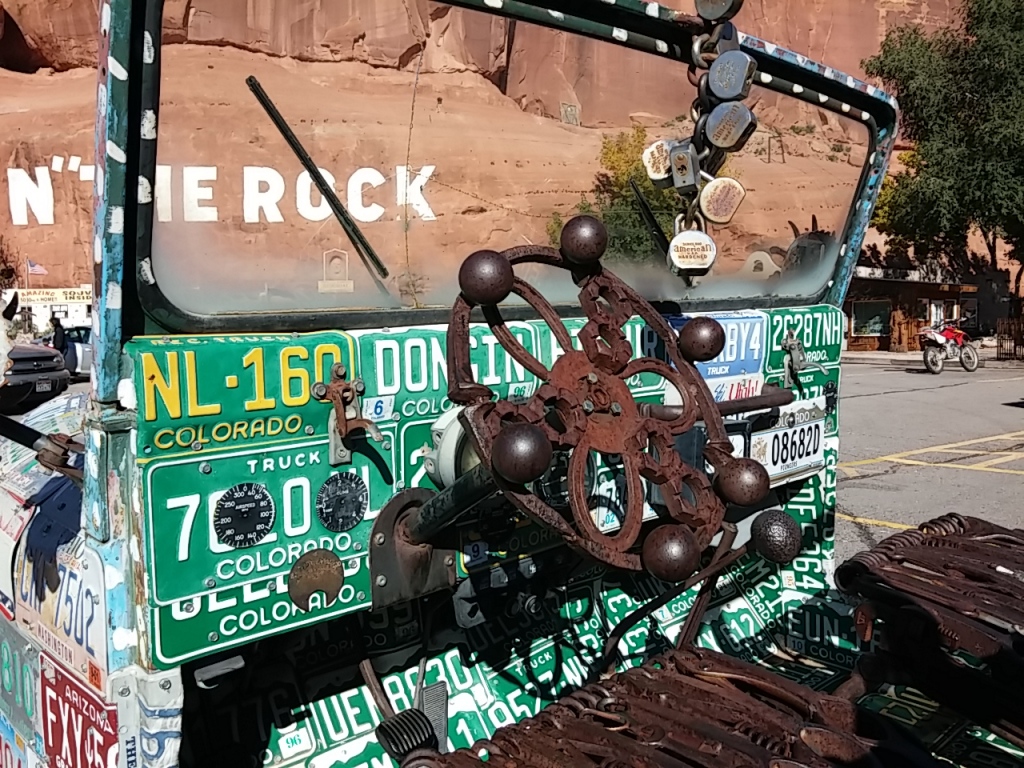 A better view of the Jeep's insides.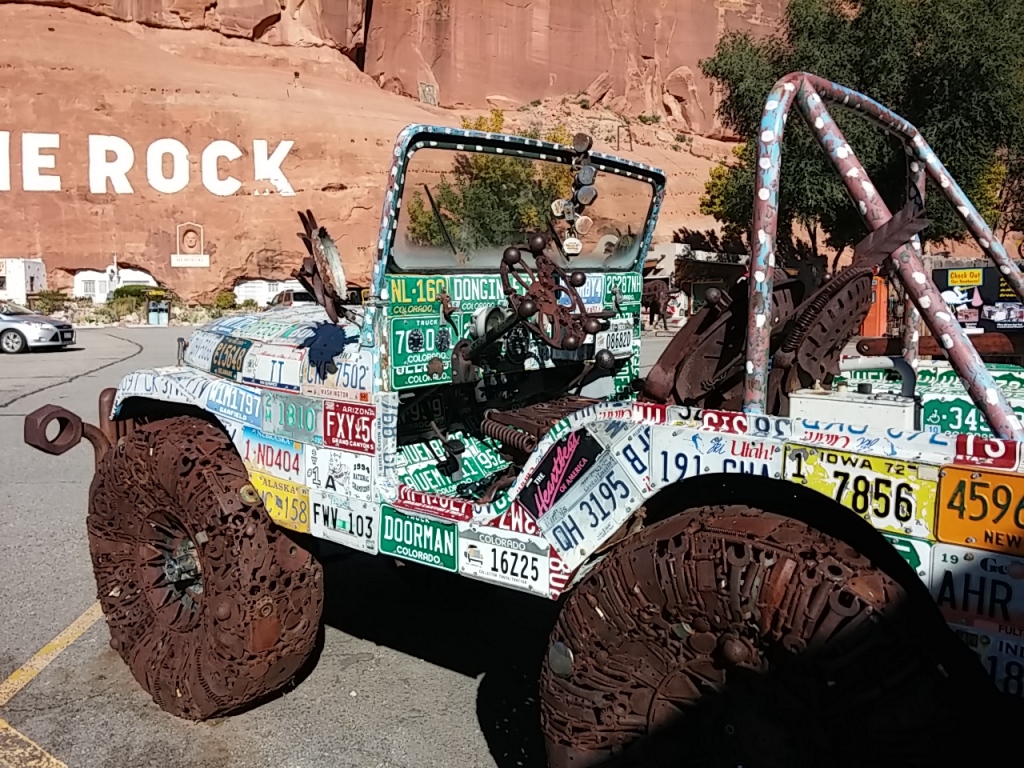 And, of course, it has its own hand-made license plate: Mother Of All Beasts.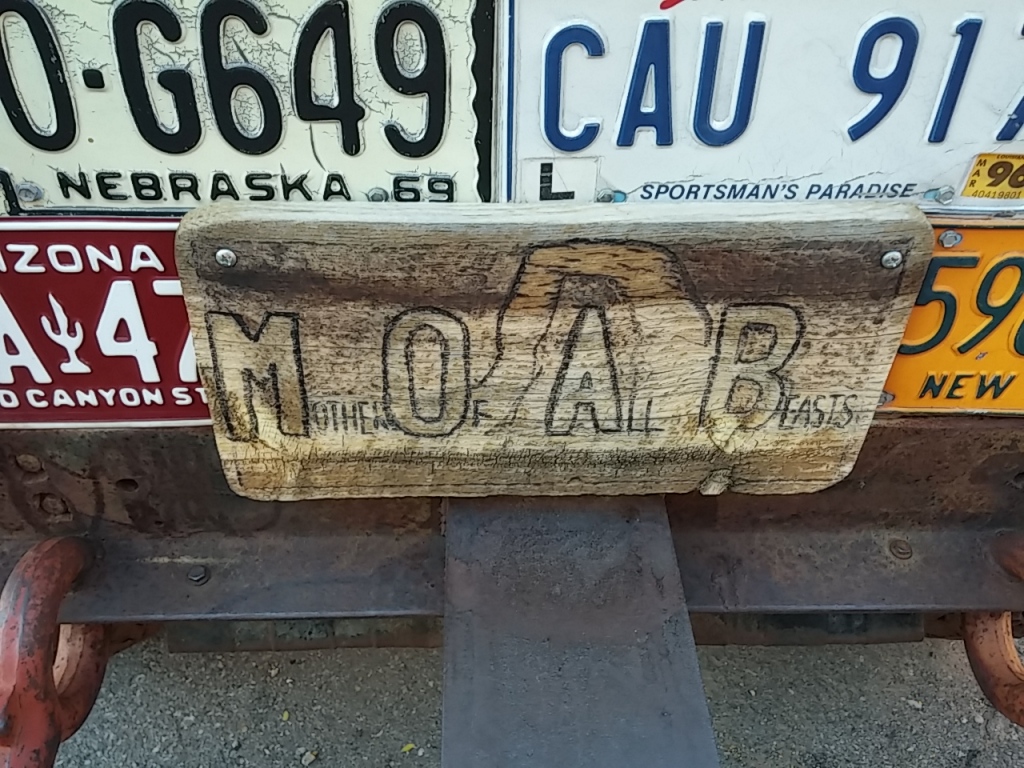 The rear lights look like beehives, appropriate for the Beehive State.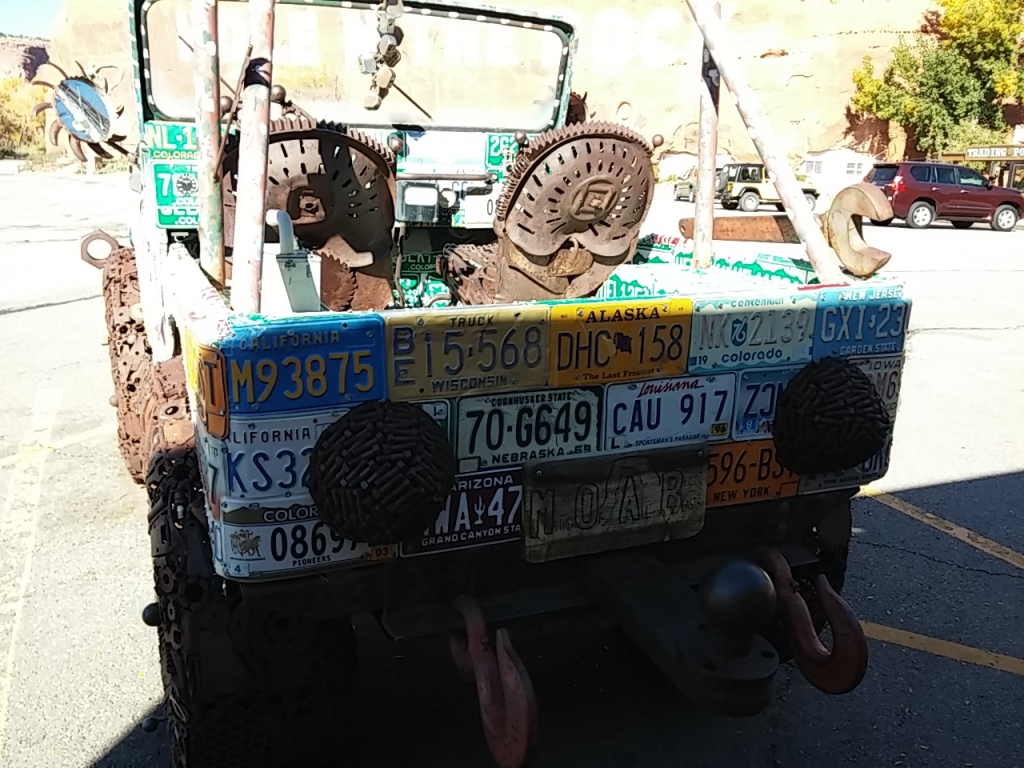 Not sure if you can see it in this picture, but there's a white Jeep on the top of the rock just above the N". I really want to know how they got it up there…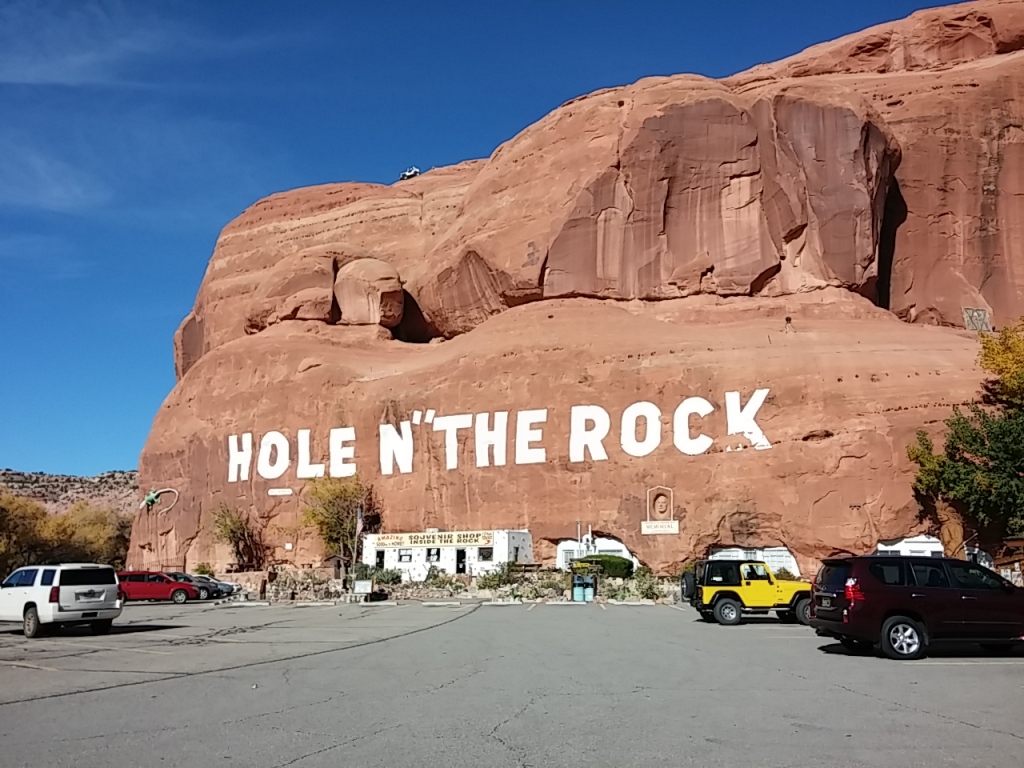 Also on display was an albino raccoon. Just made me wonder… Were the owners sitting around one morning when one said, "Business is a little slow. Let's get us an albino raccoon! I think people will come here in droves to see that…"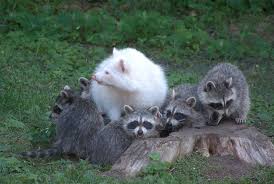 And the other owner said, "Well, don't ask me! I thought the 25′ cactus made out of glass balls would work."