Moab, Utah
We visited Canyonlands National Park the other day. It's a beautiful park of over 500 square miles carved by the Colorado and Green Rivers into canyons after canyons after canyons.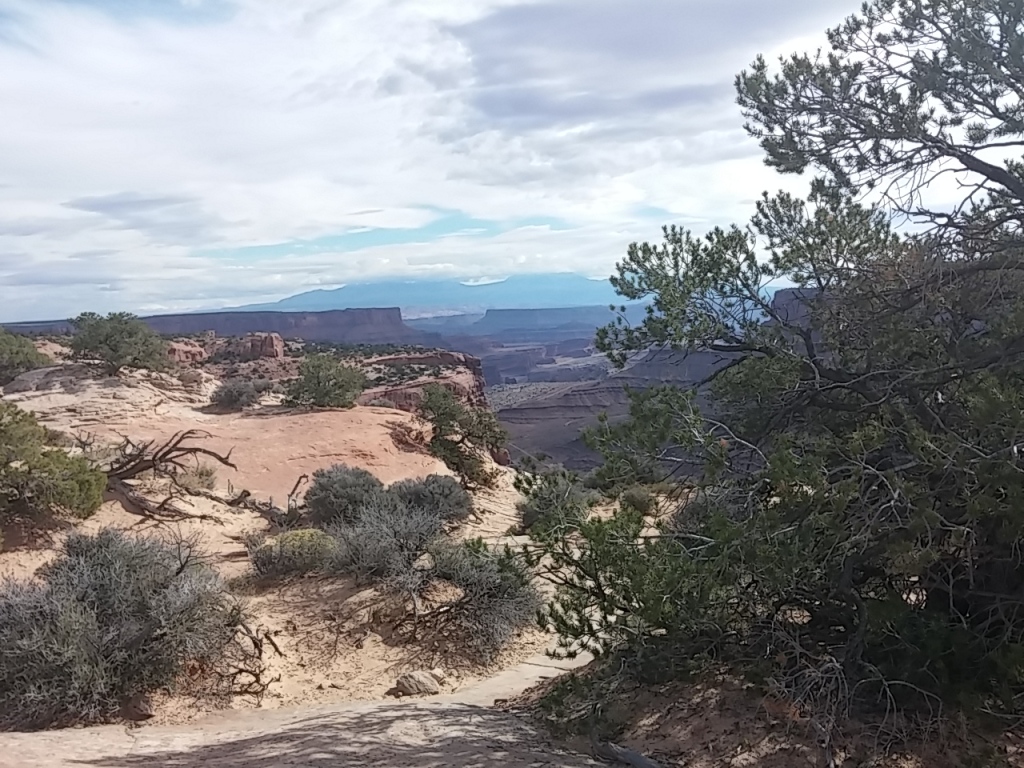 There are three distinct parts of the park: Island in the Sky, The Needles, and The Maze. We visited Island in the Sky on this visit. We will visit The Needles on another day. But we won't be visiting The Maze because it is very remote.
Island in the Sky had multiple view points into stunning canyons. We were again surprised by the diversity of the rock. And this area of the park had more vegetation than were had seen in days, including lots of small cacti…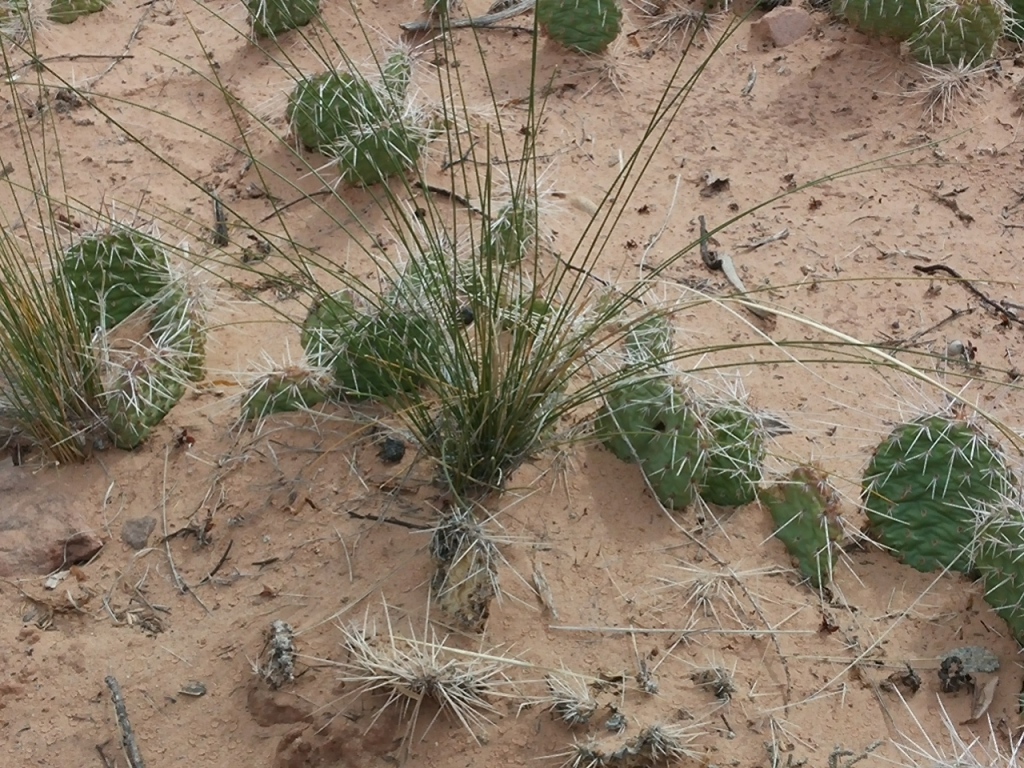 Rangers gave informative presentations so that we could learn more about geology. You can view the magnificent vistas in the background.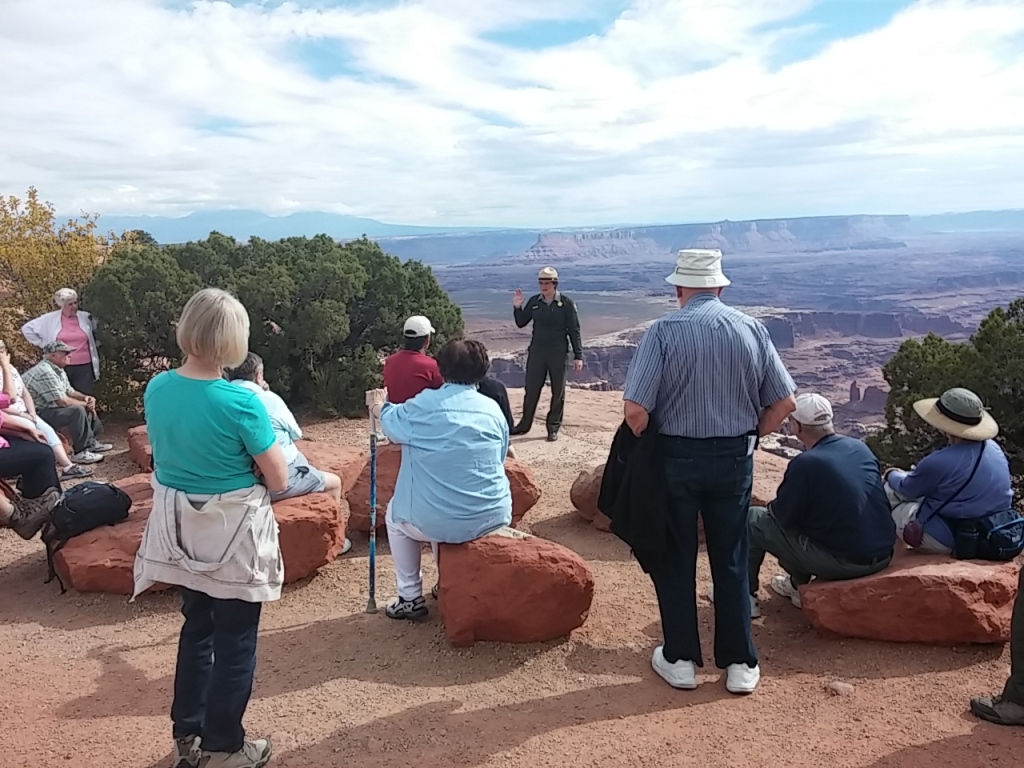 People were pursuing their photography passions.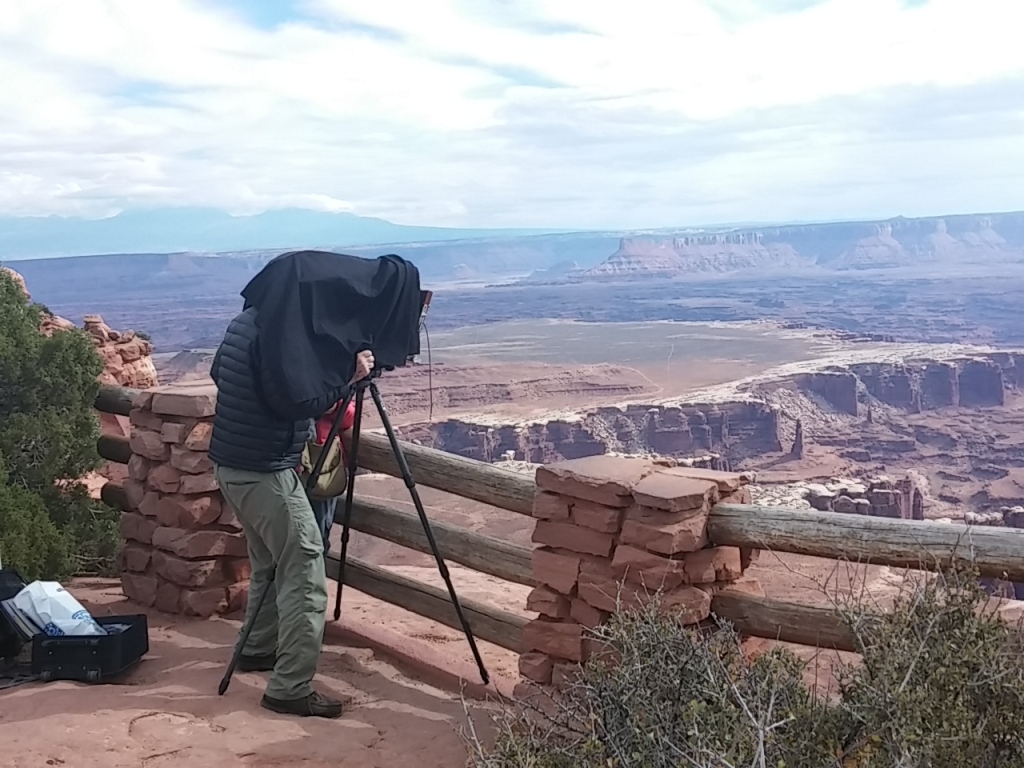 The view of the Green River and the path it cut through the landscape was impressive.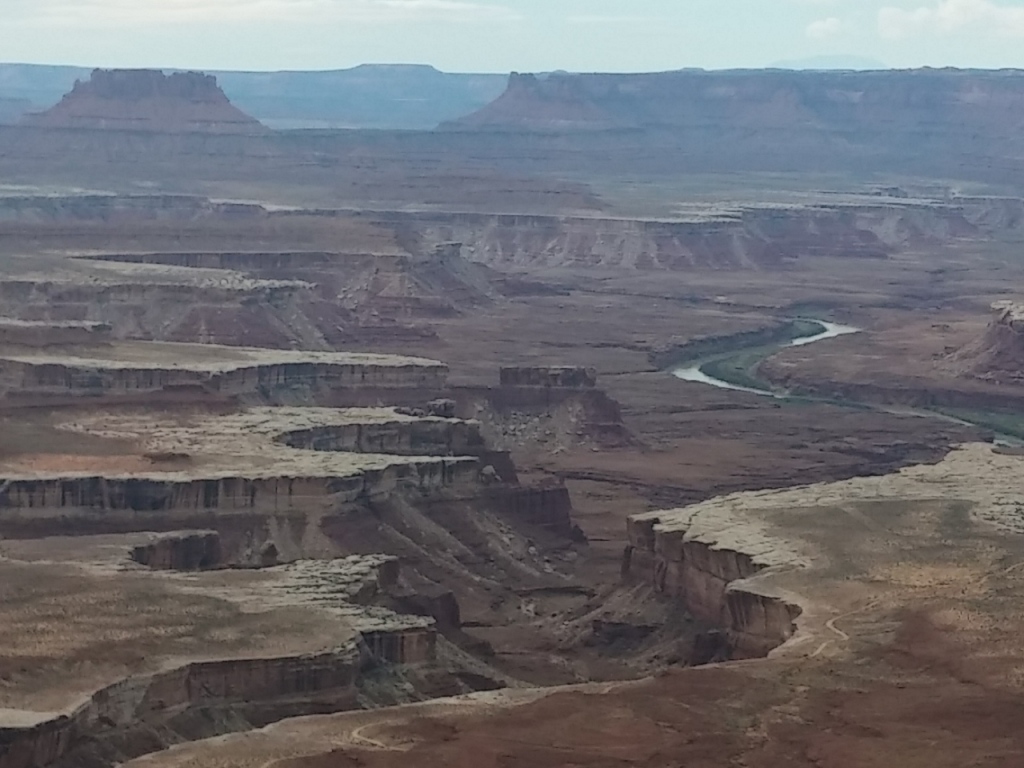 A few random photos…
Lots of dead trees…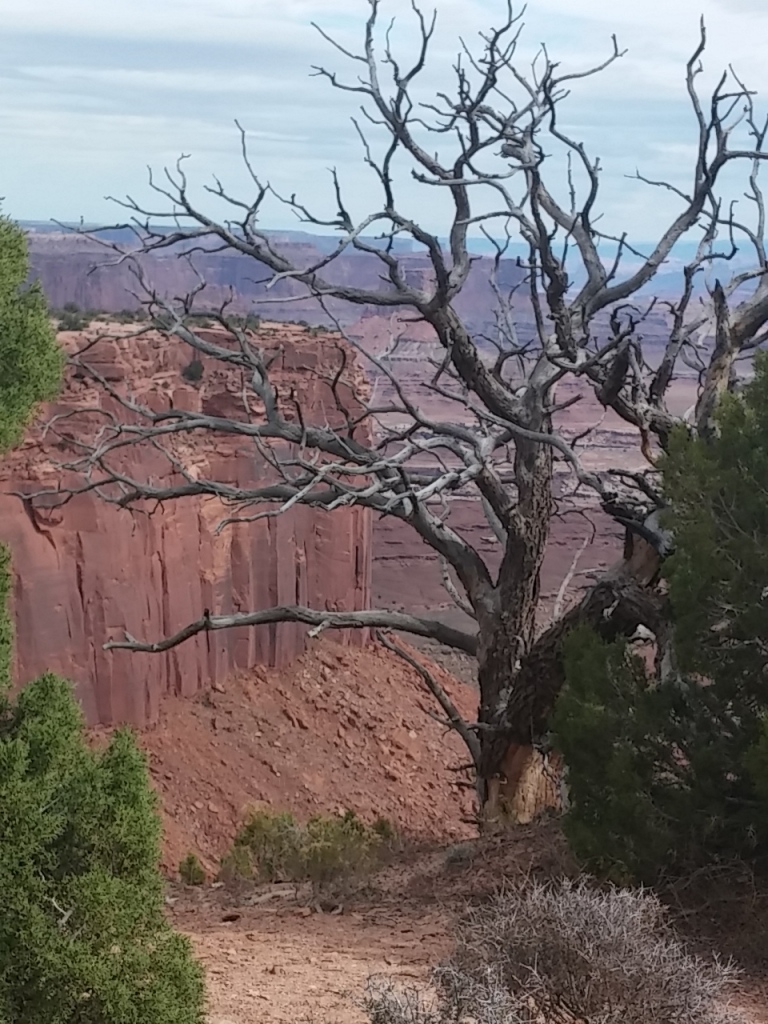 …which are recycled into fencing after they fall down.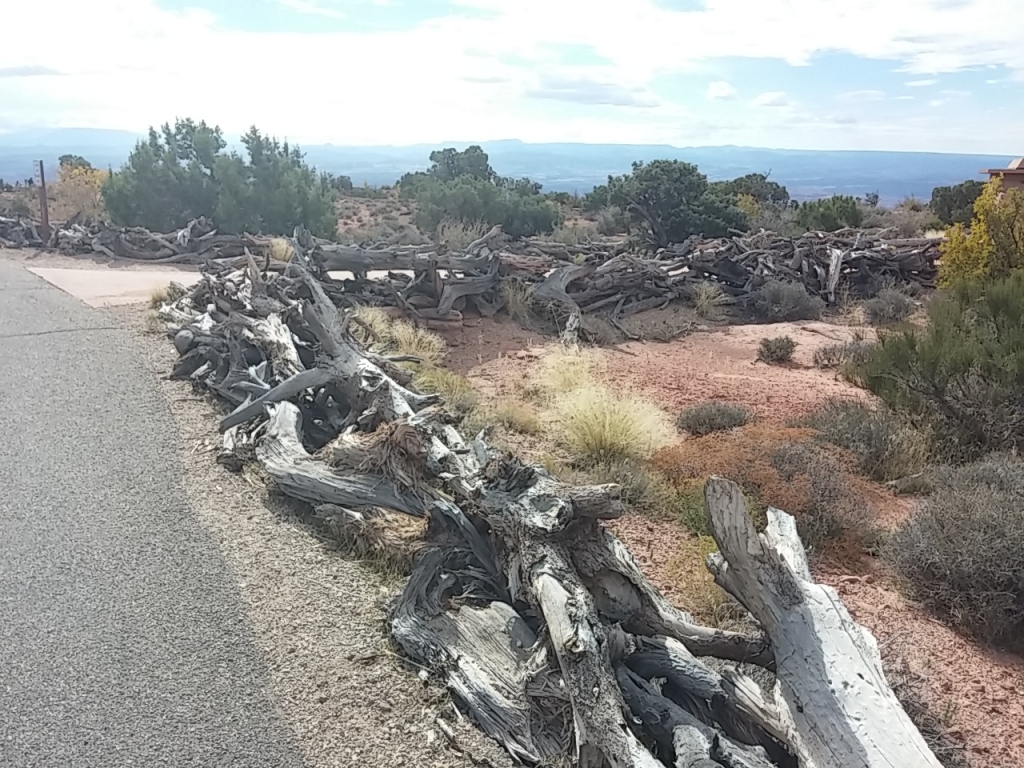 I wonder how much these boots will actually stomp through the red brown dirt in south eastern Utah. That dirt clings to and/or stains EVERYTHING it touches. Those boots are way too cute to subject to Moab mud…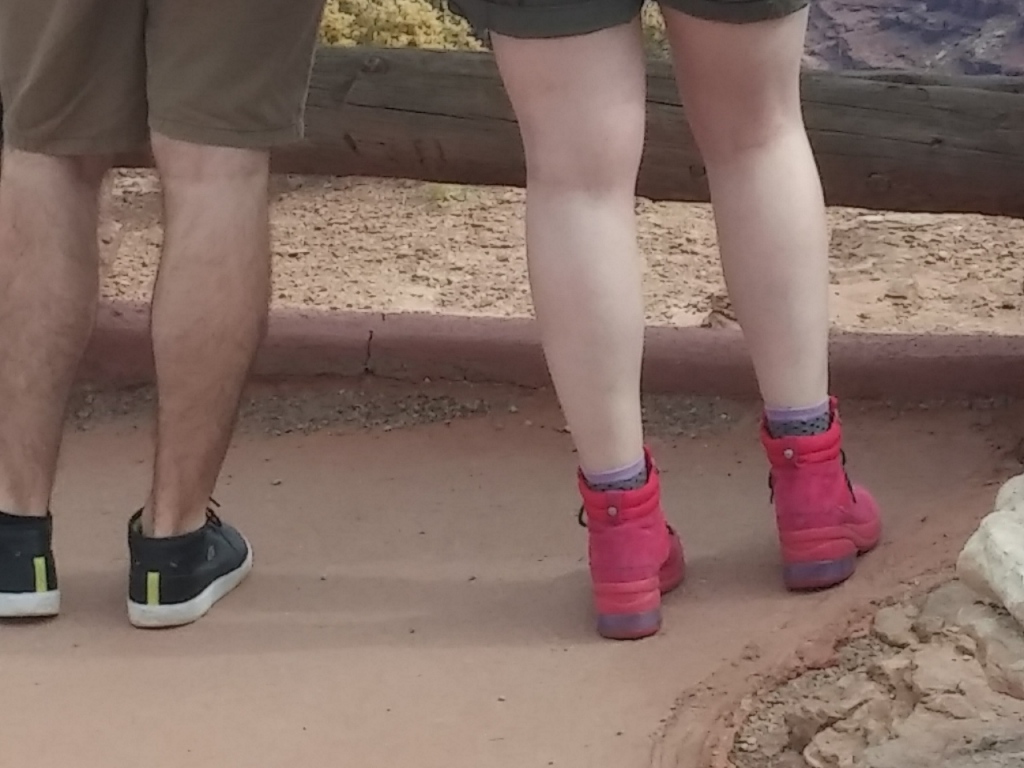 Unbelievable view through an arch.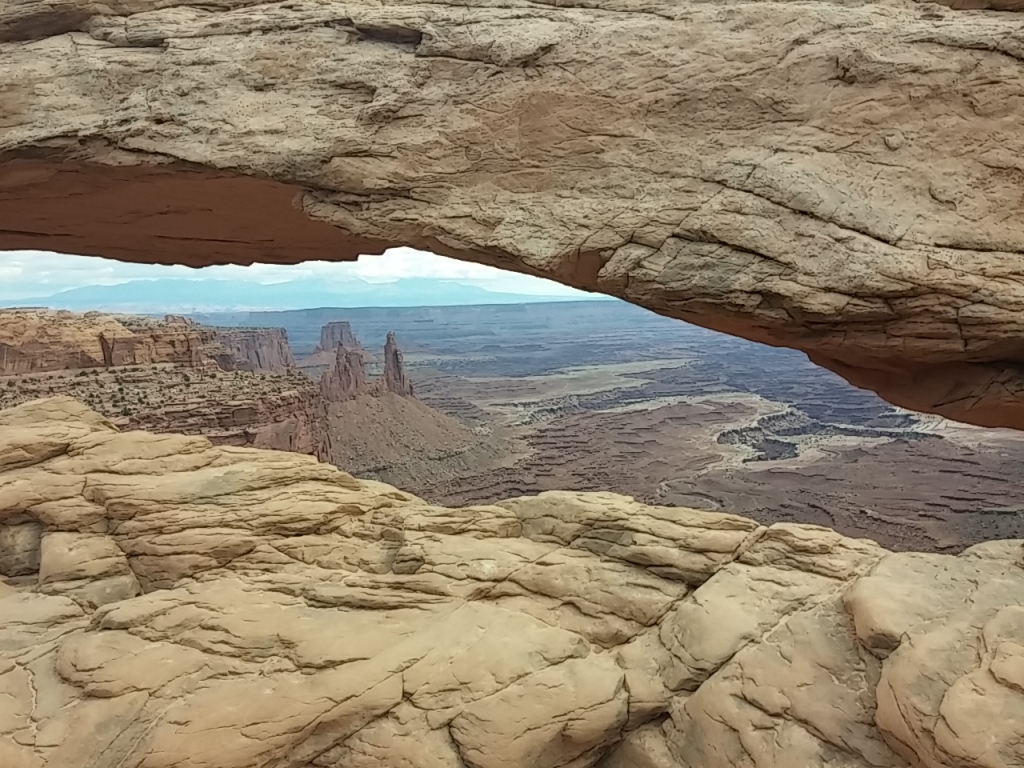 Another unbelievable view in front of the arch. 🙂