Moab, Utah
While Arches National Park is stunning, I actually enjoyed our drive along the Colorado River east of Moab and a short hike around the bottom of Fisher Towers more.
Highway 128 starts just north of Moab and follows the river for almost thirty miles.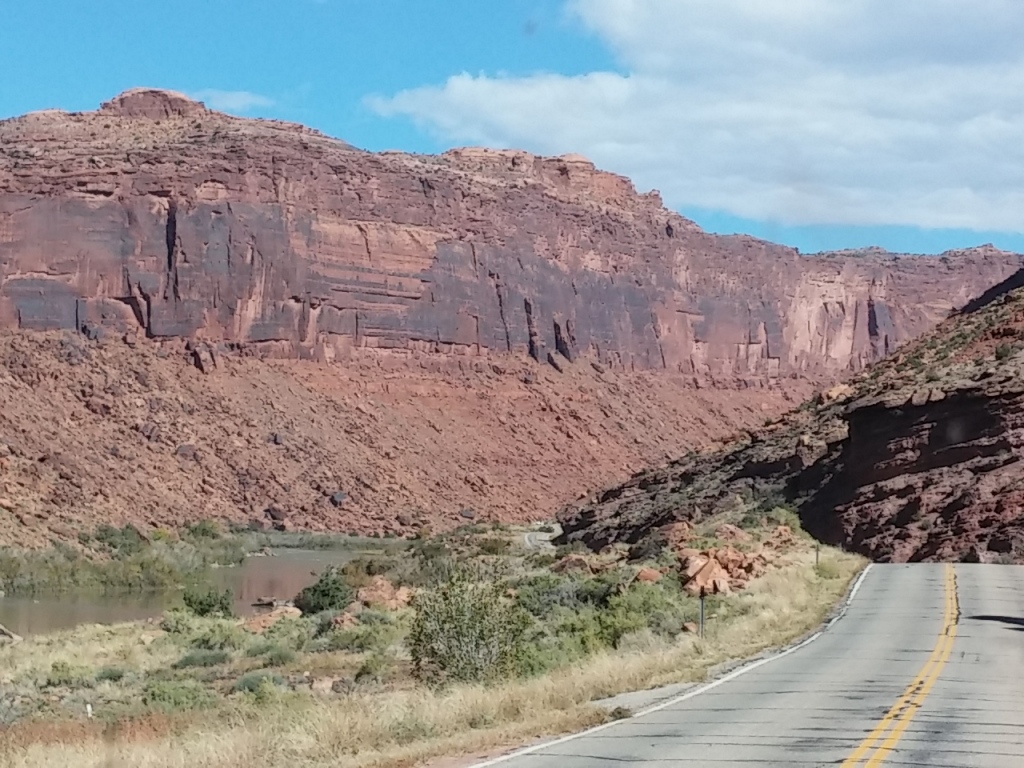 The red rock that lines the canyon is covered with desert varnish–black, brown, or orange streaks. Also known as rock varnish, it is an accumulation of iron and/or manganese oxides. The varnish does not come from within the rock but is obtained from the environment, most likely from rainwater.
The darker the varnish, the older the varnish. These varnishings must be really, really old.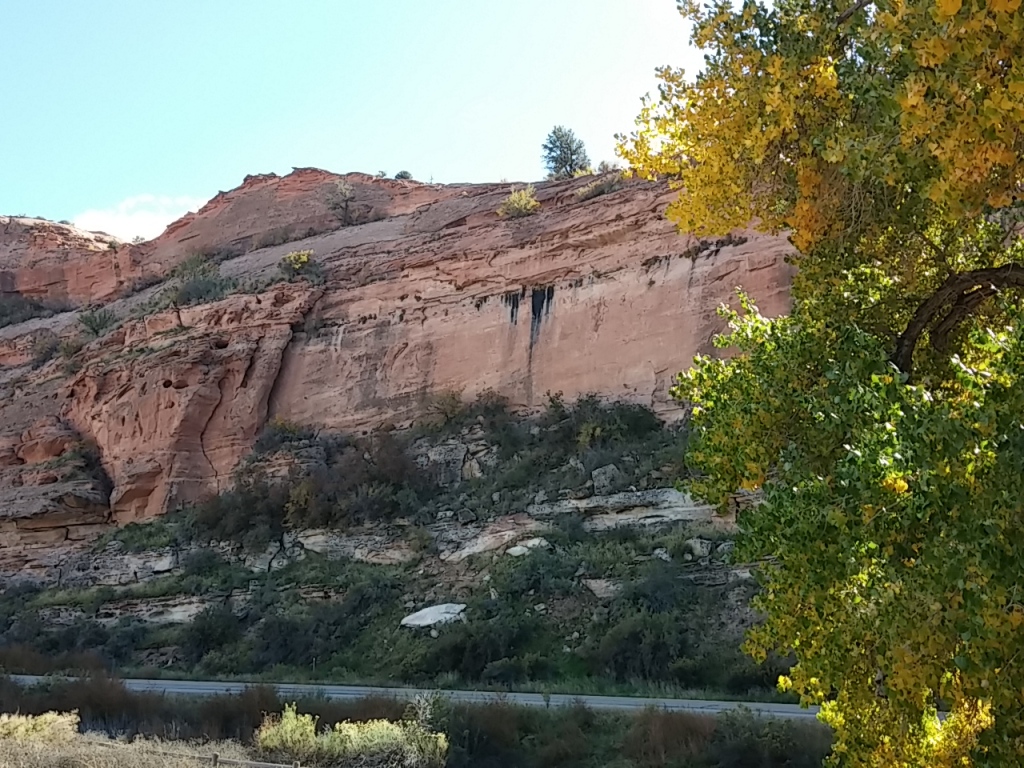 We took a detour off the highway for a three mile hike around Fisher Towers. Because it's not in the park, Sophie could go with us. (A tired dog is a well behaved dog. Sophie behaved excellently that night. 🙂 )
Most of the hike is on solid rock, but surprisingly the rock wasn't slick. There were lots of cairns marking the trail. We were thankful for them because sometimes the trail was hard to find.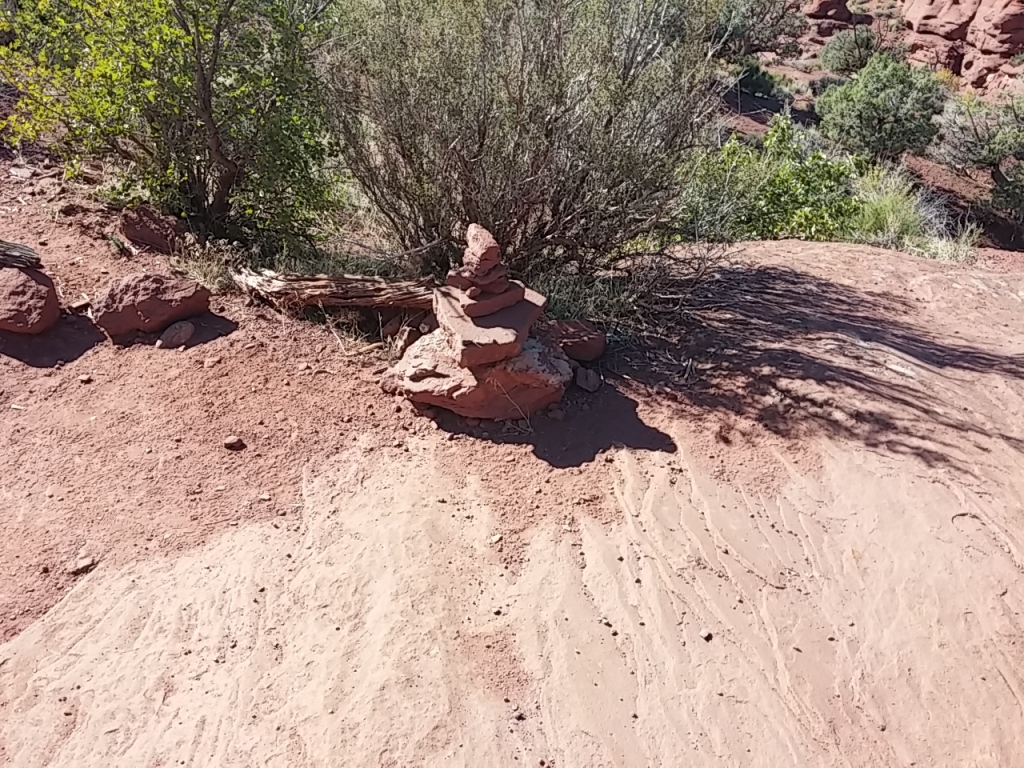 Fisher Towers are named after a miner who lived in the area in the 1880's. They are world renown for their classic rock climbing routes and as a subject for photography. (I haven't seen it, but they are in the opening scene for the second Austin Powers movie.)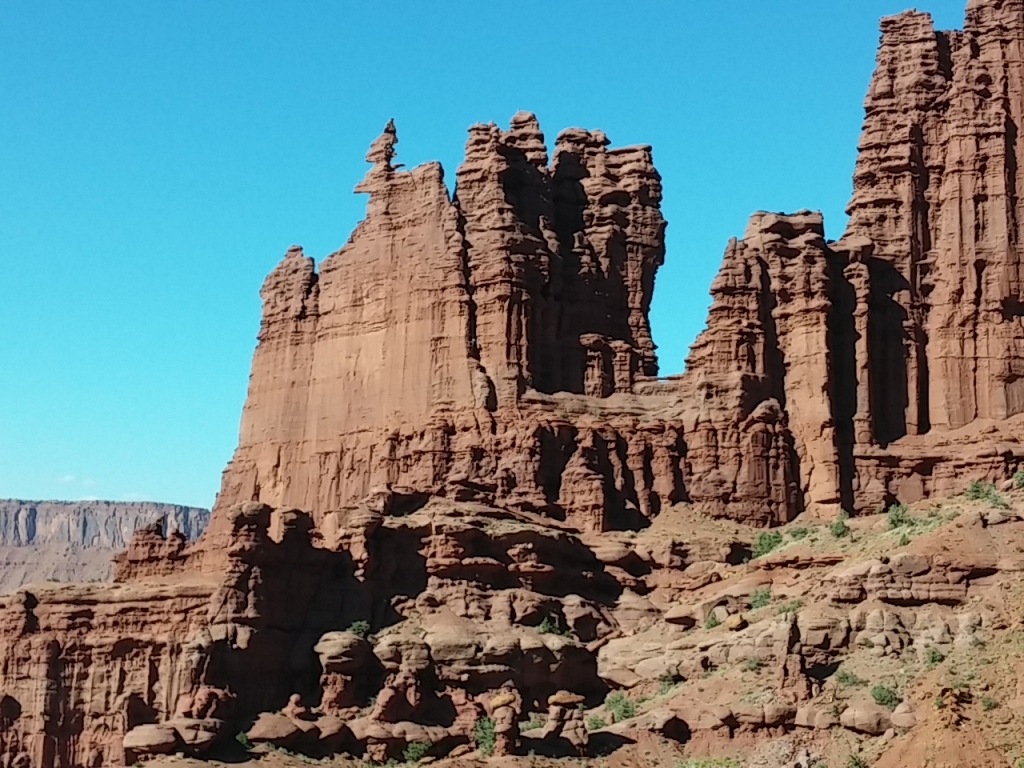 See the tallest  tower on the left side of this picture? Three people were climbing it!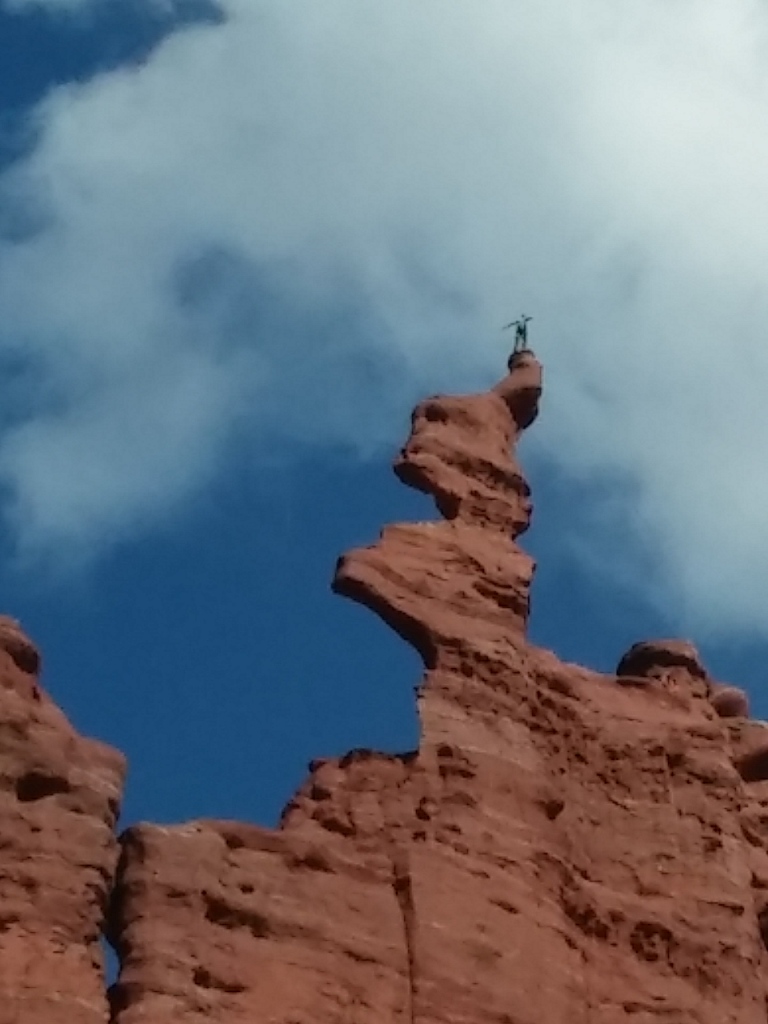 You can see one of them standing on the top rock in this picture. Unfortunately I just missed him or her doing a yoga pose! Standing on one foot, arms spread wide open, gaze turned to the sky. Amazing!
After we picked our jaws up off the ground, we continued on our hike. Some of the steps were made of stones.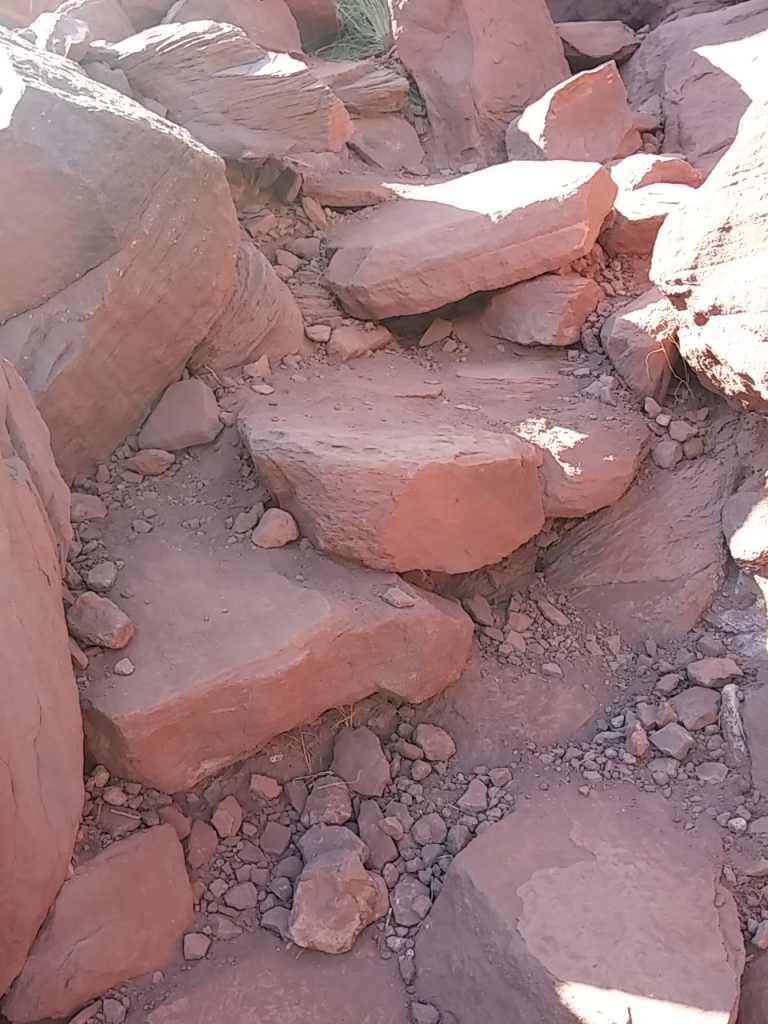 The views were amazing. We were surprised at how green the vegetation was.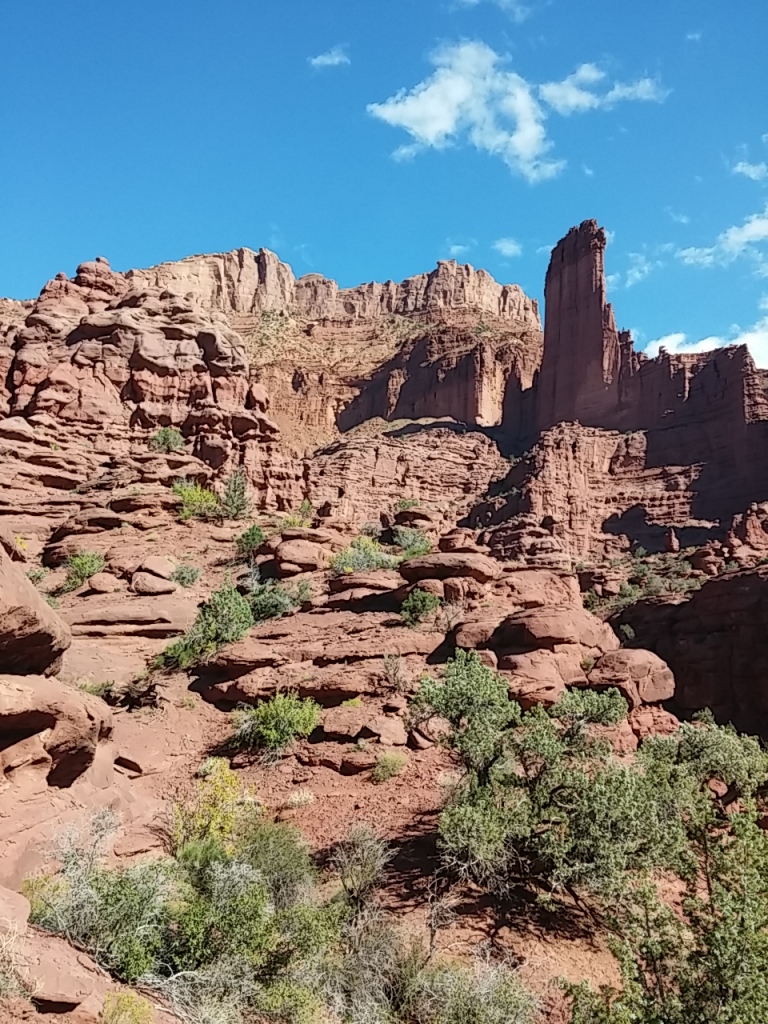 There were lots of towers.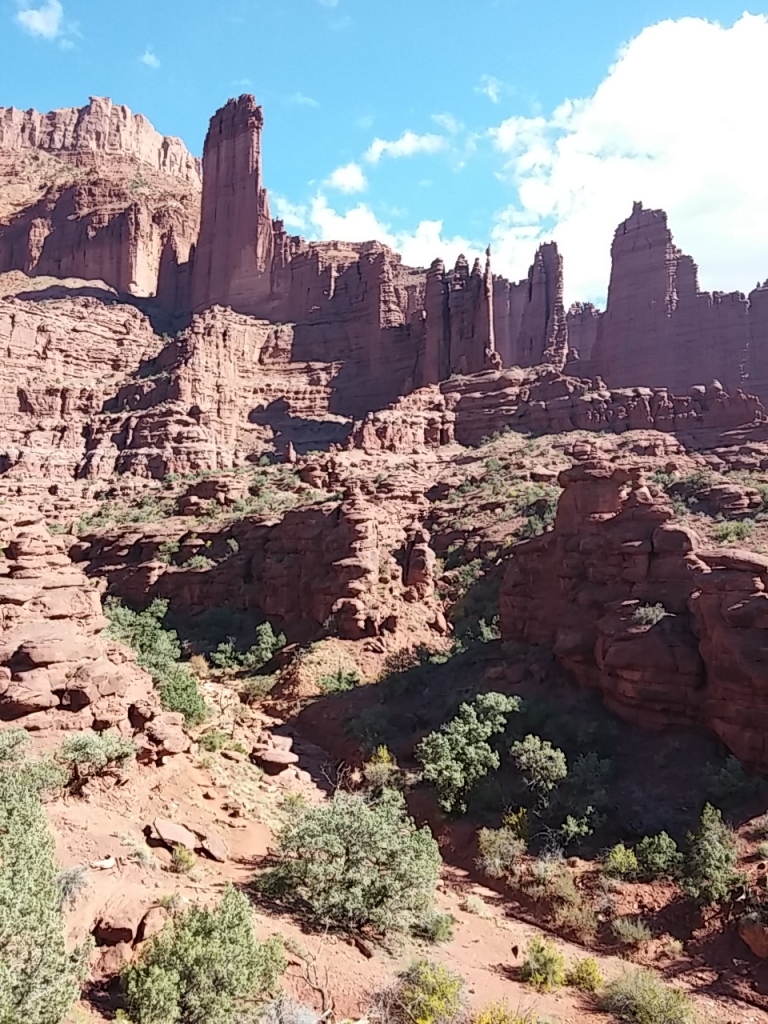 If you ever go there, look for this cairn. I made it!