Moab, Utah
Flintstones. Meet the Flinstones. They're the modern stone age family…
I had that song going through my head all day yesterday as we visited Arches National Park.
It's a stunning park with over 2000 natural arches. The rock formations are amazing.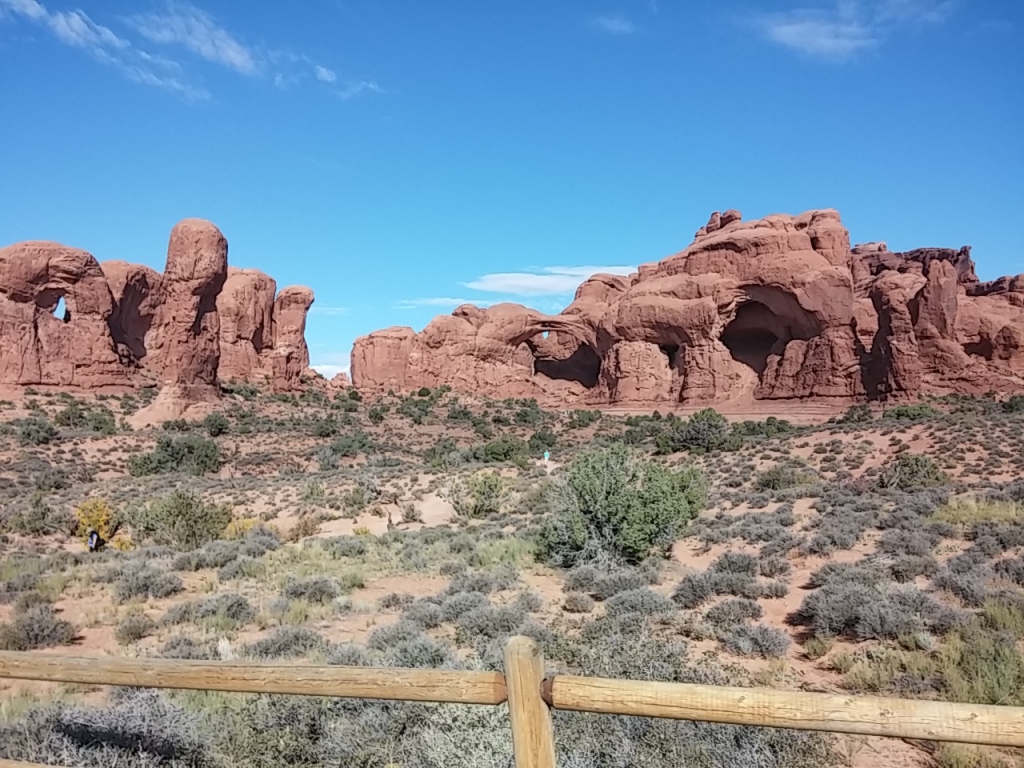 You can see by the color and shapes of the rocks why I was thinking of Fred and Wilma.
The park isn't particularly large, but it's packed with a wide variety of geologic features. I love the rock in the middle off this arch.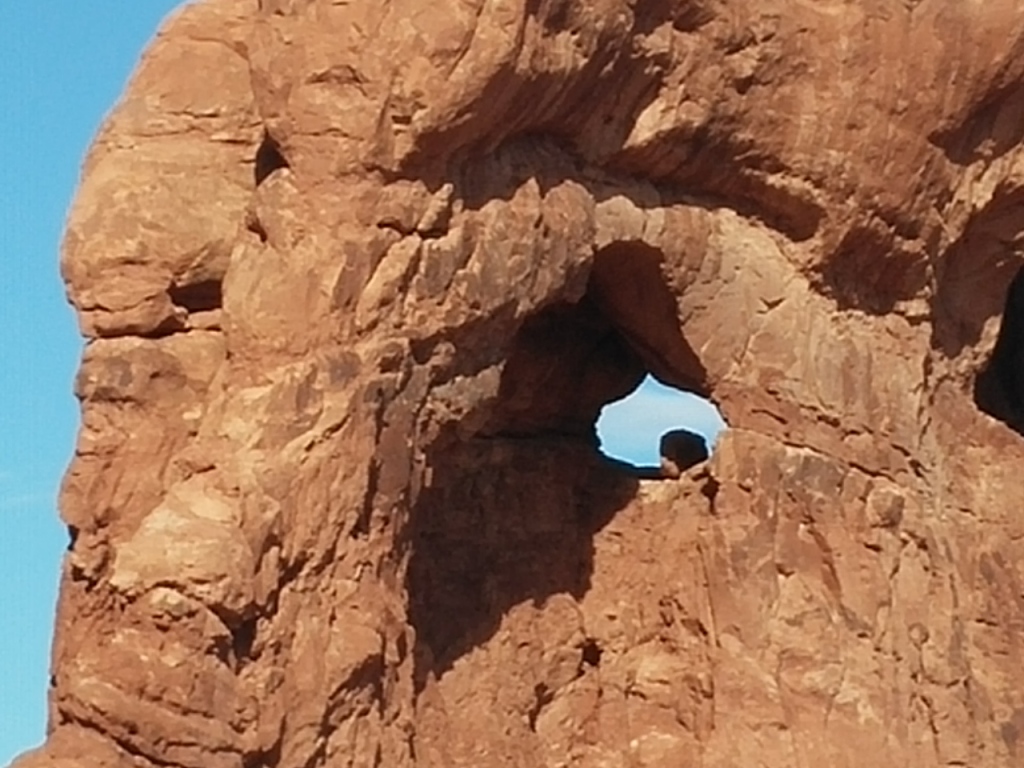 Many people get to Arches before dawn and hike to watch the sun rise through the rocks. While that would be amazing, I think that's one of those things that's better in dreams than in reality. So I slept in… 🙂
The views were beautiful regardless of the time of day. The arch below is huge. In 1940 the arch was only half as big until a chunk fell out. That chunk was about the size of a couple of pickups.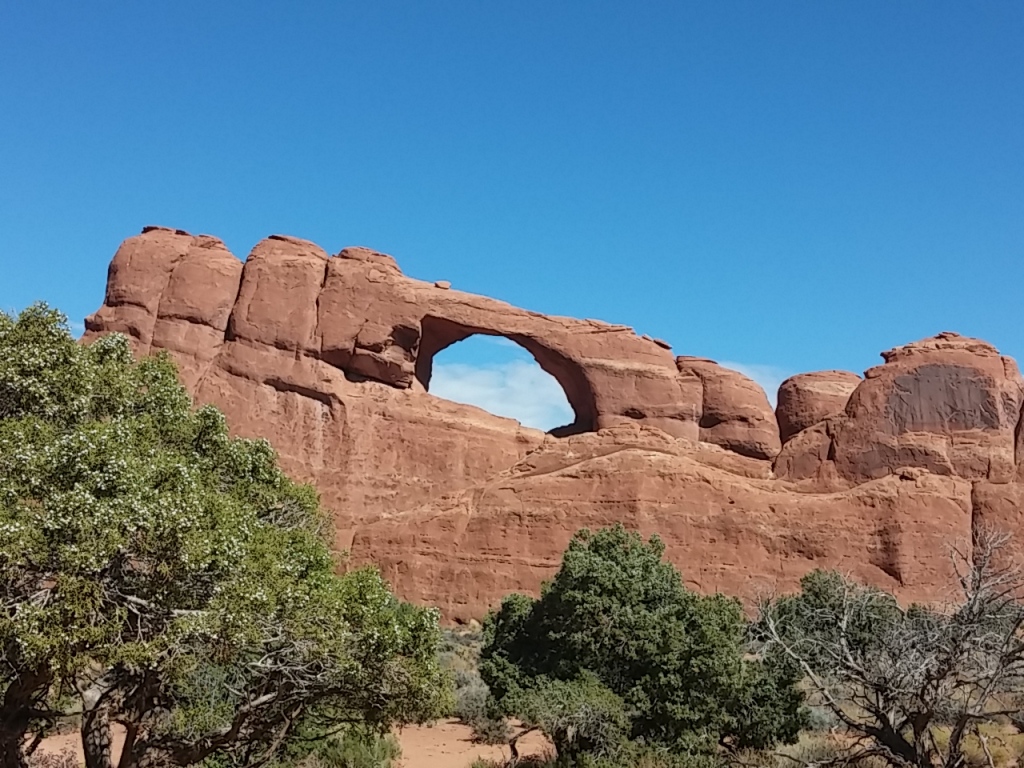 We weren't able to hike to most of the arches because we had Sophie with us and dogs are not allowed on national park trails. But the short hikes we did take were simply stunning.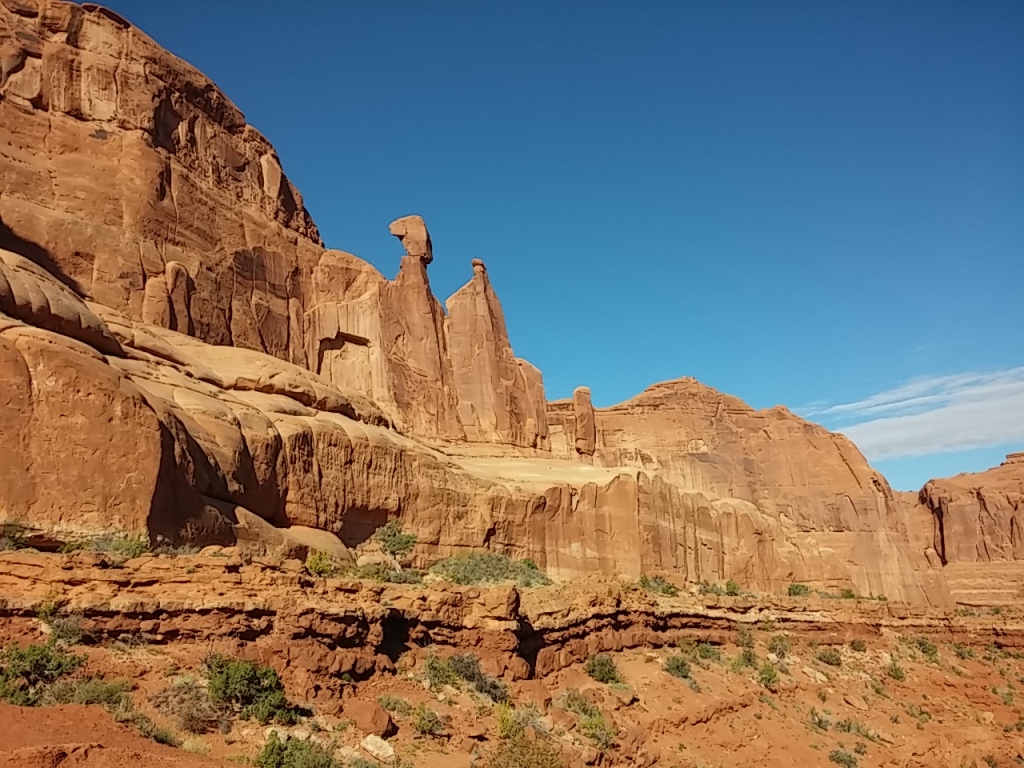 A few random pictures…