Moab, Utah
We traveled from Green River to Moab yesterday. Only drove about 60 miles, so I don't have much to blog about.
The amazing thing was the number of people exiting north from Moab. On a short 30 mile stretch of two lane road we passed at least 1000 vehicles. Most were towing Jeeps, hauling bicycles, and/or pulling travel trailers…
Here are a few random thoughts for a Monday pot luck post.
Long Term Full Timers
Rich talked with a 'neighbor' the other day and found out that he and his wife have been full-time RVers for 22 years!
That's a whole lot of togetherness…
Here's what is printed on the back of their contact card:
Too old to work.
Too young to die.
Just breezing along.
My sweetie and I.
Look Who's Getting Tattoos!
I've been amazed at how many baby boomers are just getting tattoos now.
Recently I overheard two early seventy somethings talking about and showing each other their new tats.
He had just gotten three across the upper portion of his chest: one for each daughter. A pumpkin, a butterfly, and a daisy.
She had just gotten a bracelet tattoo of flowers around her wrist.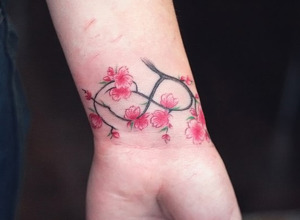 She confided that she saved some of her pain pills from a recent dental procedure specifically for getting her tattoo. The next time she saw her dentist, she asked him to guess what she used her leftover pain meds for. He smiled at her and said, "I don't even want to know…"
What the Heck is That?
Many of the areas outside of the national parks we have visited are range lands.
People visiting from other parts of the USA have never been near cattle let alone barbed wire fence and cattle guards.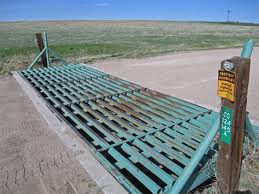 Outside of Capitol Reef National Park, one gal from Massachusettes was so proud that she was the only one in her group that new a cattle guard's function.
She was stumped when someone asked her how it worked. But she was still the queen of knowledge in her group for the moment…