Moab, Utah
We hadn't planned on staying in Green River, but a plethora of events (half marathon) and circumstances (teacher workshop creating a four day weekend for all Utah families) prevented us from staying in Moab until today.
But it worked out great because out allowed us to take a trip to Capitol Reef National Park.
Originally called Wayne Wonderland in the 1920's because it resides in Wayne County, the park protects colorful canyons, ridges, and buttes. The Waterpocket Fold, a geologic landform that's a rugged spine extending nearly 100 miles, resides within the park and is clearly visible from above.
(Photo above comes  from the Internet. Those below are mine, taken while driving so please excuse the lack of focus…)
The park gets its name from Navajo sandstone domes that resemble the U.S. Capitol building.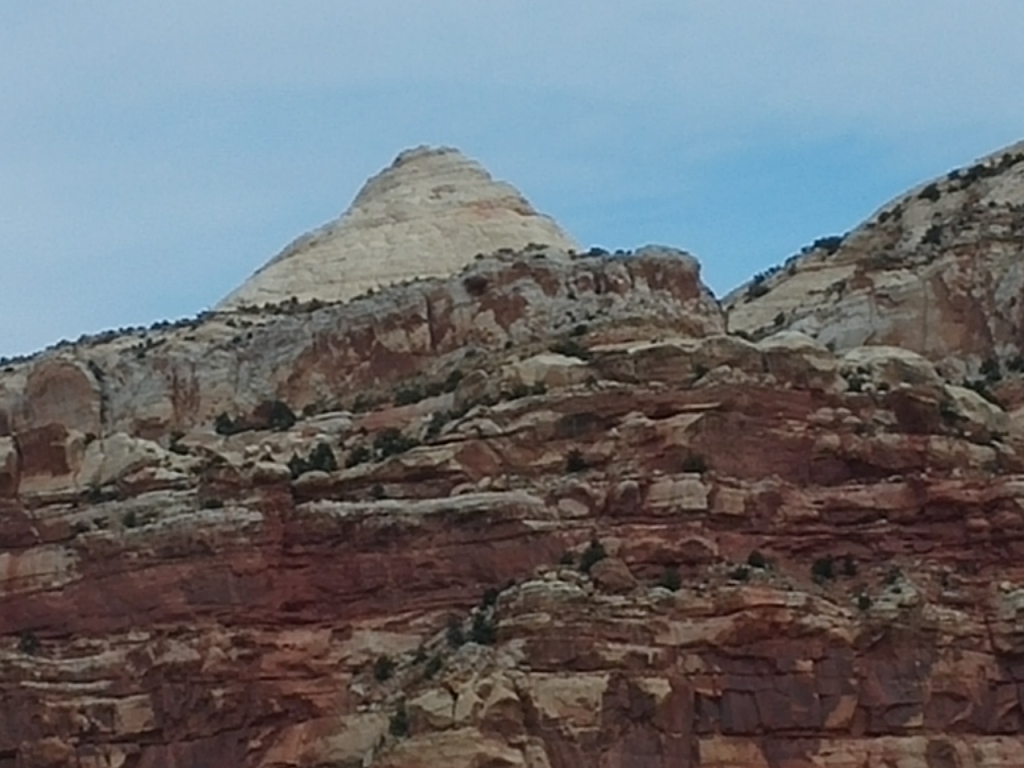 To both Rich and me, it seemed that the geology and topography changed drastically every couple of miles.
Outside of the park about thirty miles, the red rock begins.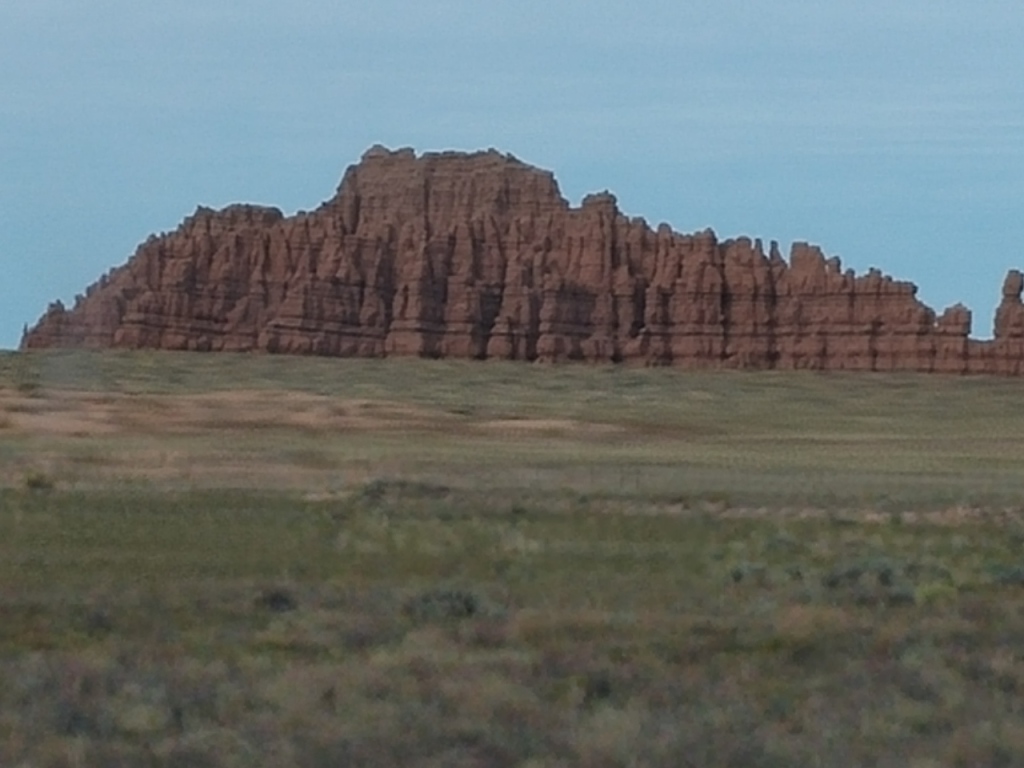 The large formation in the upper right of  this photo is called Factory Rock. Rock climbers are barely visible against the small towers in the foreground. On the opposite side of Factory Rock is a huge designated OHV (Off Highway Vehicles) area.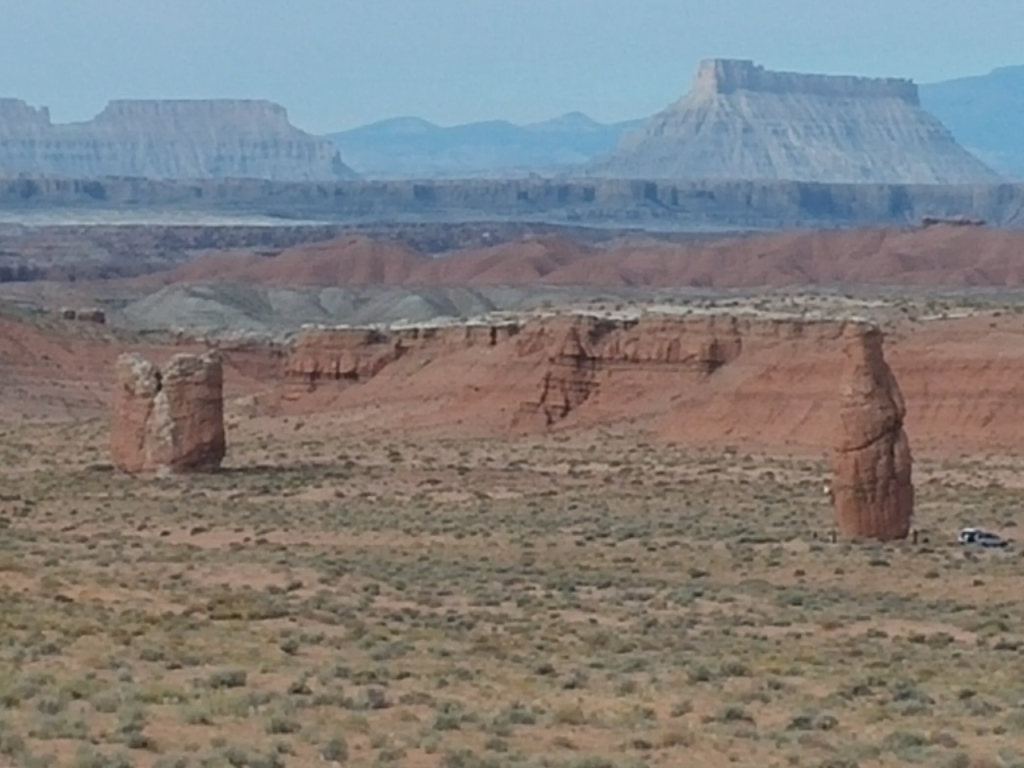 We drove up into one of the scenic areas and were amazed again by the diversity of the rocks and vegetation.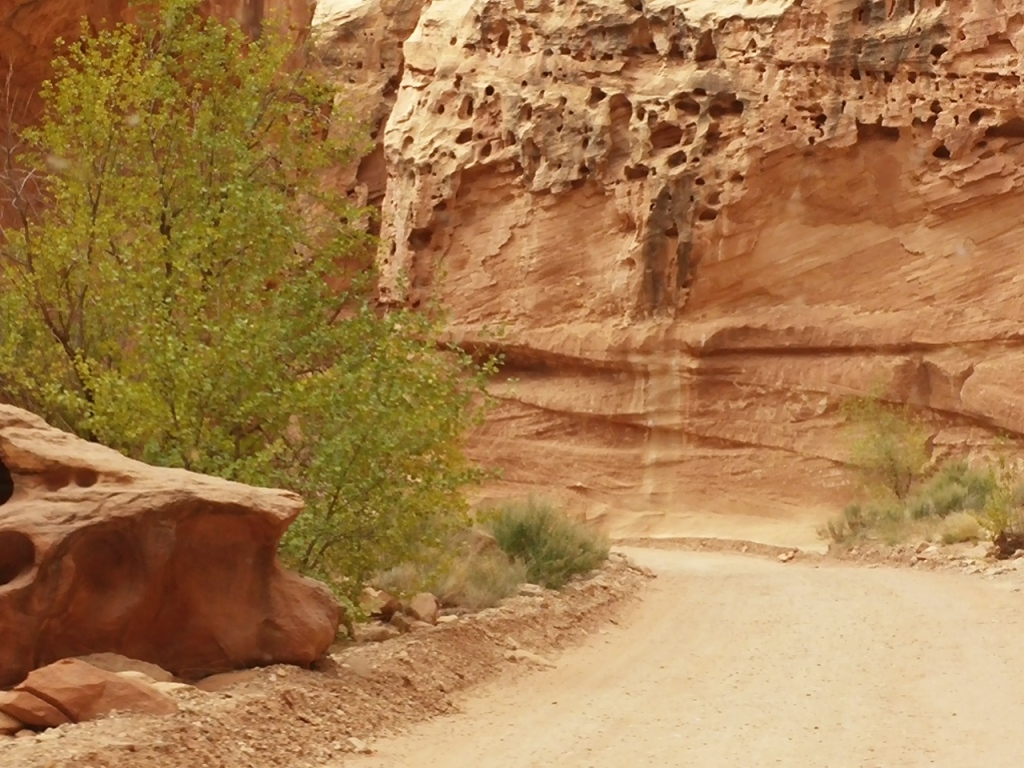 And…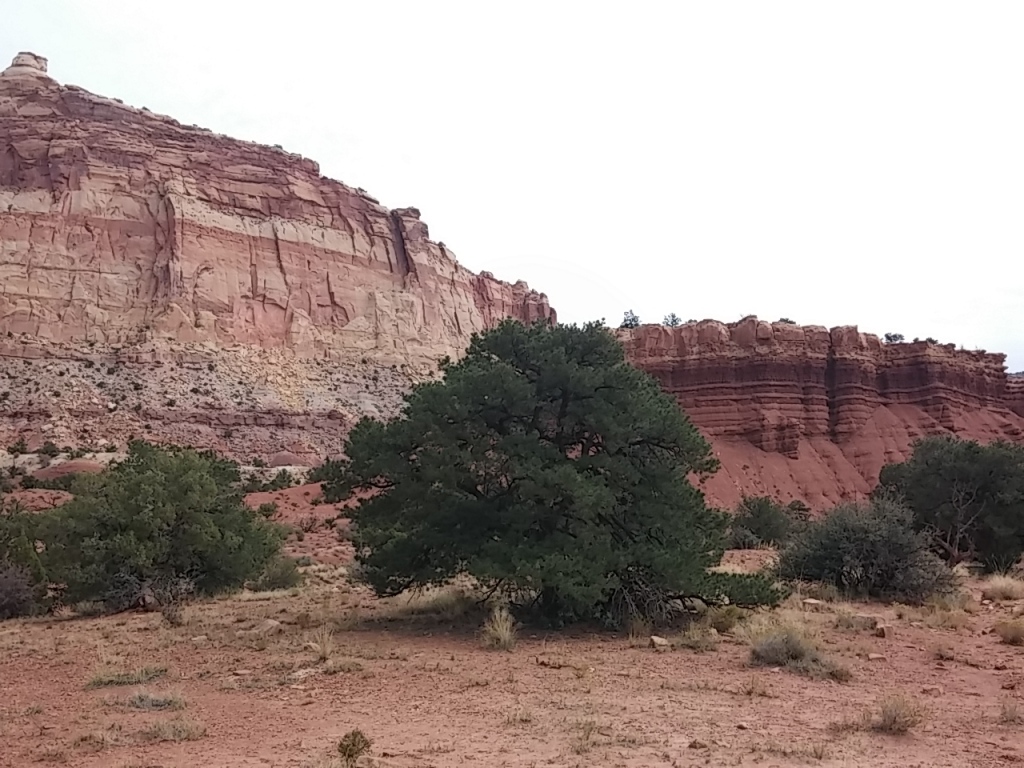 And…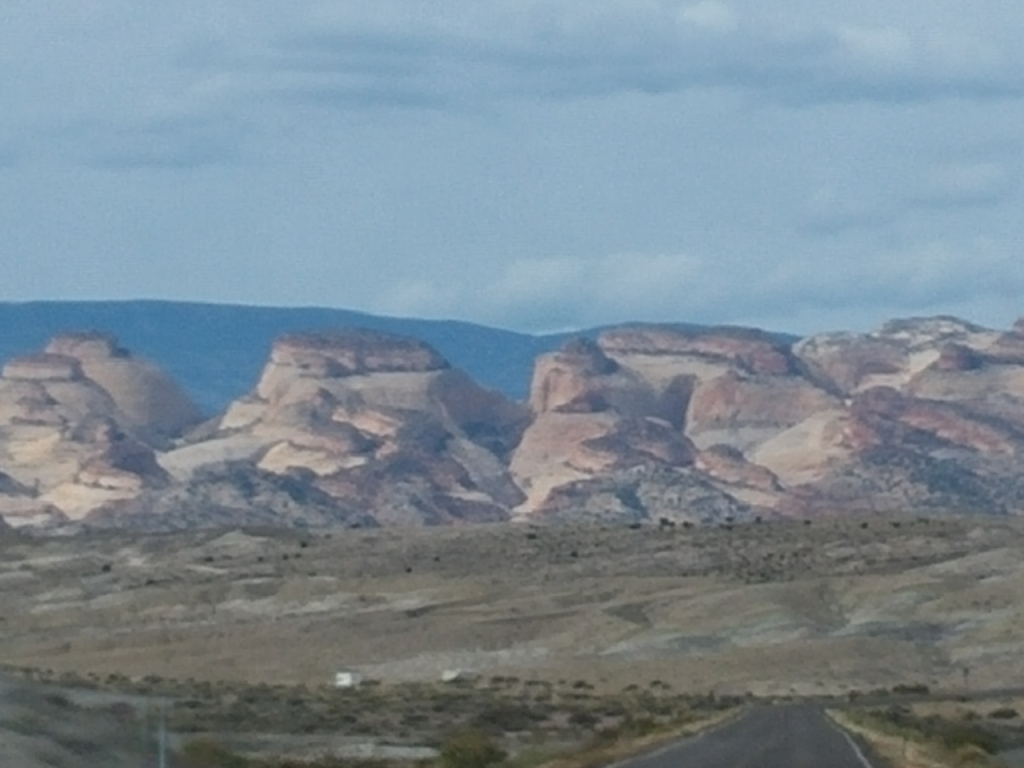 There is a historical organization that runs a gift shop and small museum in Fruita (fruit-ah), a small town where Mormon families settled and planted all kinds of fruit orchards.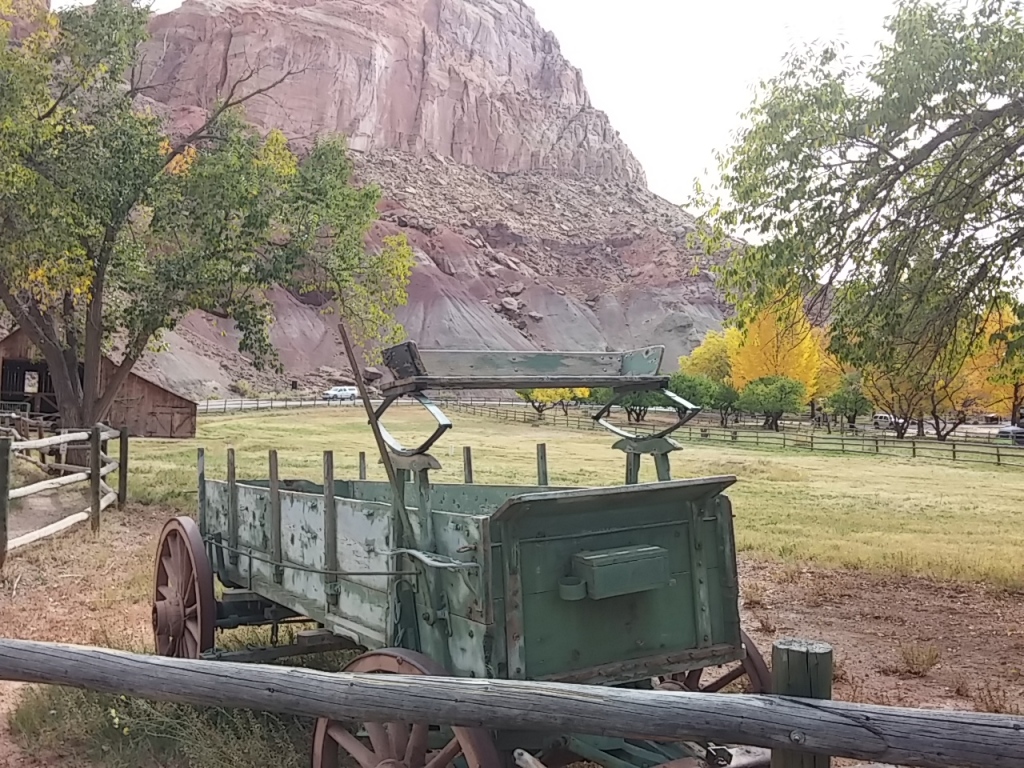 We helped their cause by buying a small cherry pie. Yummy!