Salt Lake City, Utah
Took off out of Boise yesterday morning again. We're heading east for a bit and then south on our way to Moab.
On our way there we passed within 30 miles of Thousand Springs and Shoshone Falls.
We have visited them before, so we didn't stop yesterday. But I wanted to remember why we'd visited earlier. So I googled them and stole some photos off of the Internet to post here…
Thousand Springs
Thousand Springs is a very unique geological site outside of Hagerman, Idaho. Water that goes underground by the Craters of the Moon National Park, nearly 100 miles away, forms oodles of waterfalls sprouting out of rock walls.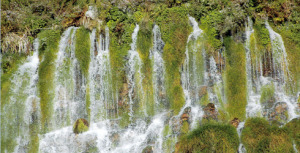 Amazingly, the water flows underground for nearly 200 years before it flows out of the ground crystal clear and super oxygenated.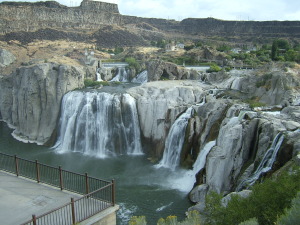 Thousand Springs is a state park that offers hiking, kayaking, camping, bird watching, etc…
Shoshone Falls
When we used to drive to Bozeman to visit Richie in college, we often stopped at Shoshone Falls just outside of Twin Falls, Idaho.
Because we were from Nevada, we pronounced it show-show-knee falls; the Nevada Shoshone Tribe pronounced it that way.
In Idaho, it is pronounced show-shown. I'm guessing that the Idaho tribe pronounces it that way.
The falls can be spectacular in high water springs. Also called the Niagra of the West, the falls at 212′ are 45′ higher than Niagara.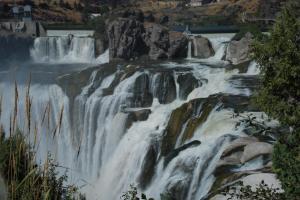 Alas we've only seen it during normal and drought years.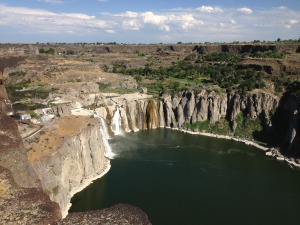 And on our drive to visit Richie, we always passed over the Perrine Bridge just outside of Twin Falls. It is stunning and a favorite spot for bungee jumpers.