Boise, Idaho
We drove home from Reno to Boise yesterday after Mom's funeral.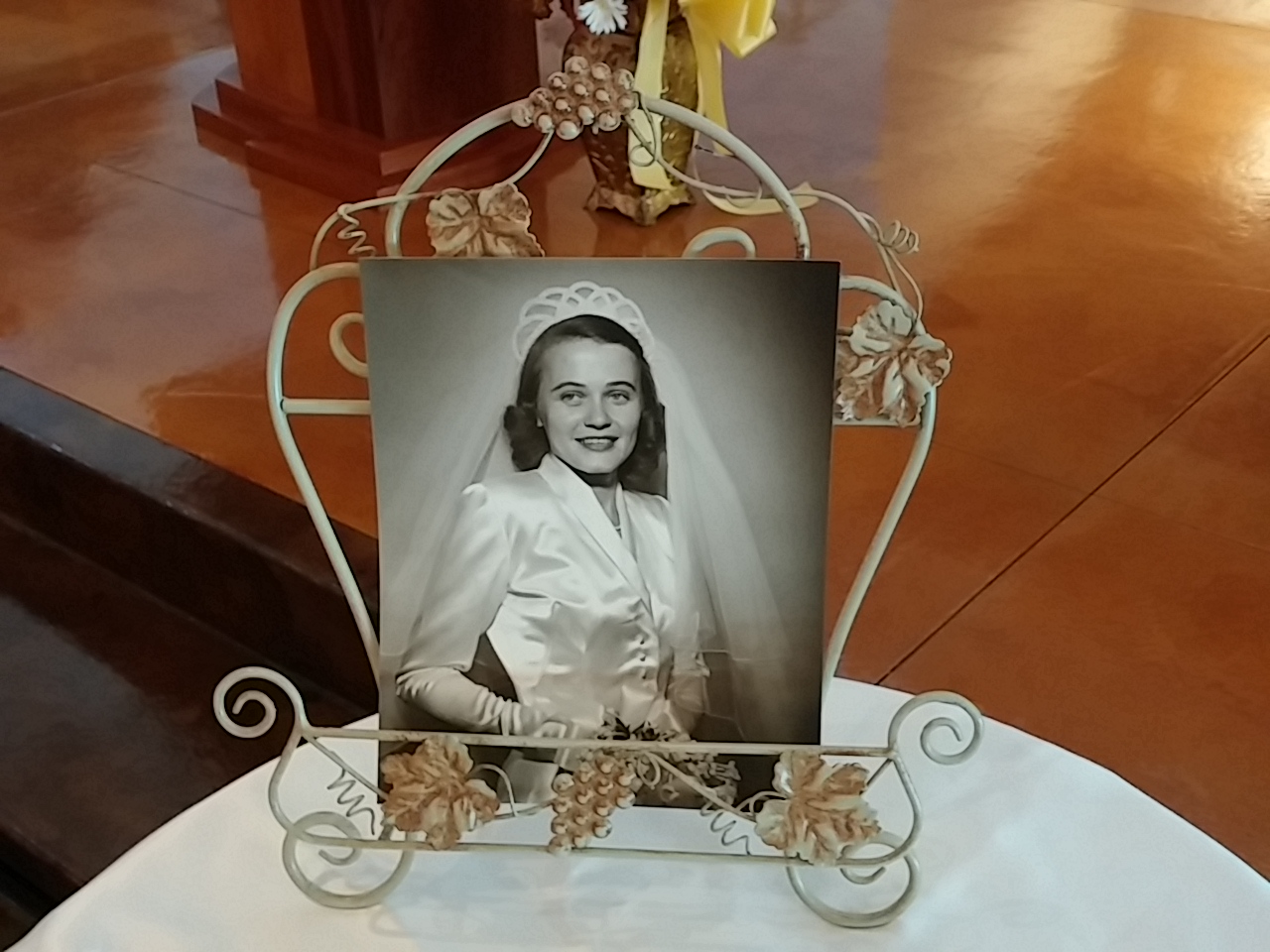 It was a very nice service, and I think she would have liked it. We started with a full rosary — recitation of prayers. And finished with a celebration of Mass by Father King.
(Turns out that Mom attended Father King's ordination into the priesthood nearly twenty years ago. He had been a teacher for 30 years, and entered the seminary after retirement.)
Carol and Mike did an excellent job of arranging the services. Mom and Dad had many things already decided, but there were still lots of decisions to make.
Joanne, my youngest sister,  found some photos and memorabilia from Mom's past including her high school yearbook.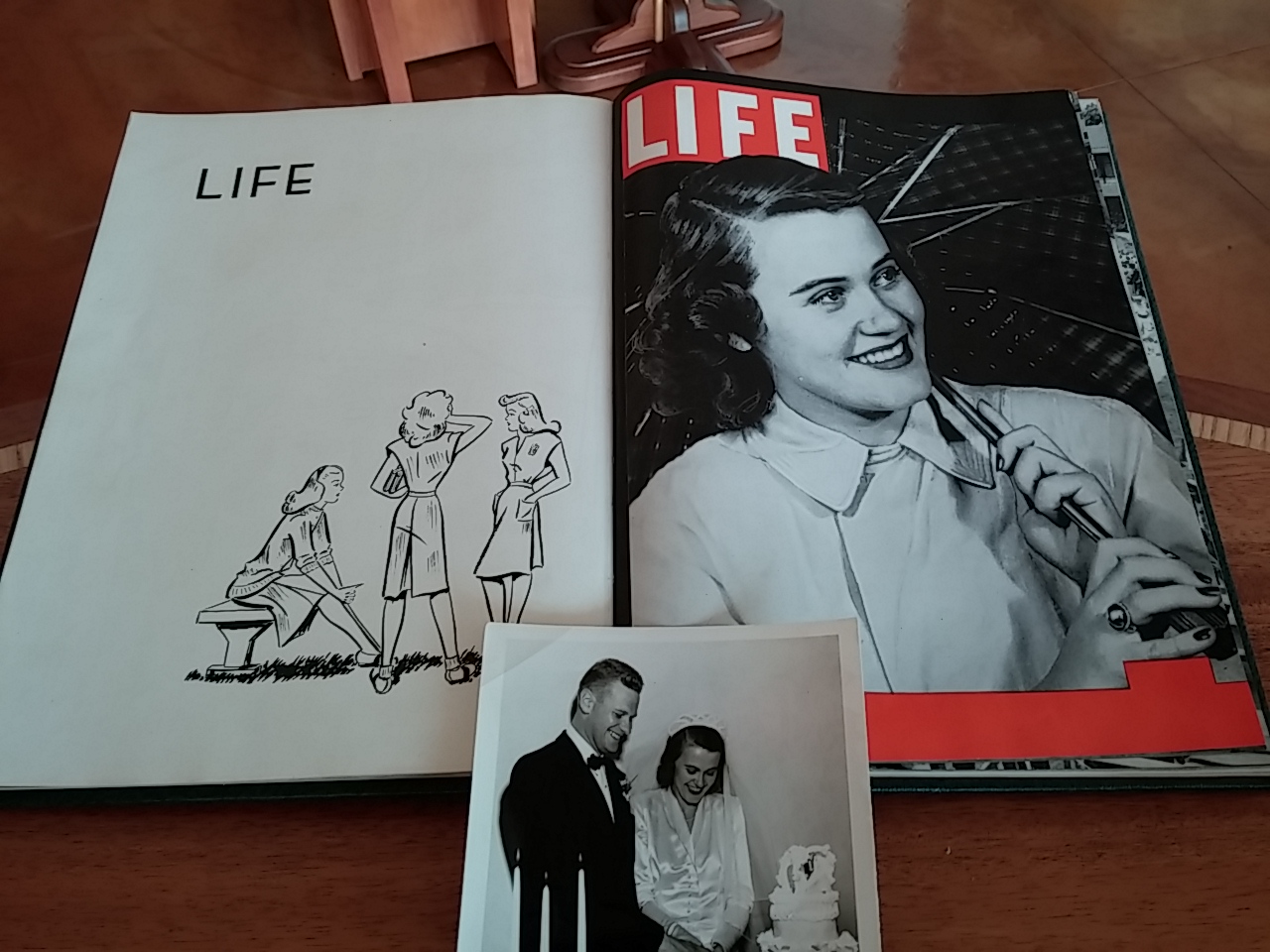 Mom had four children, 11 grandchildren, and 10 great grandchildren. Denise, one of her grandchildren sent this lovely spray.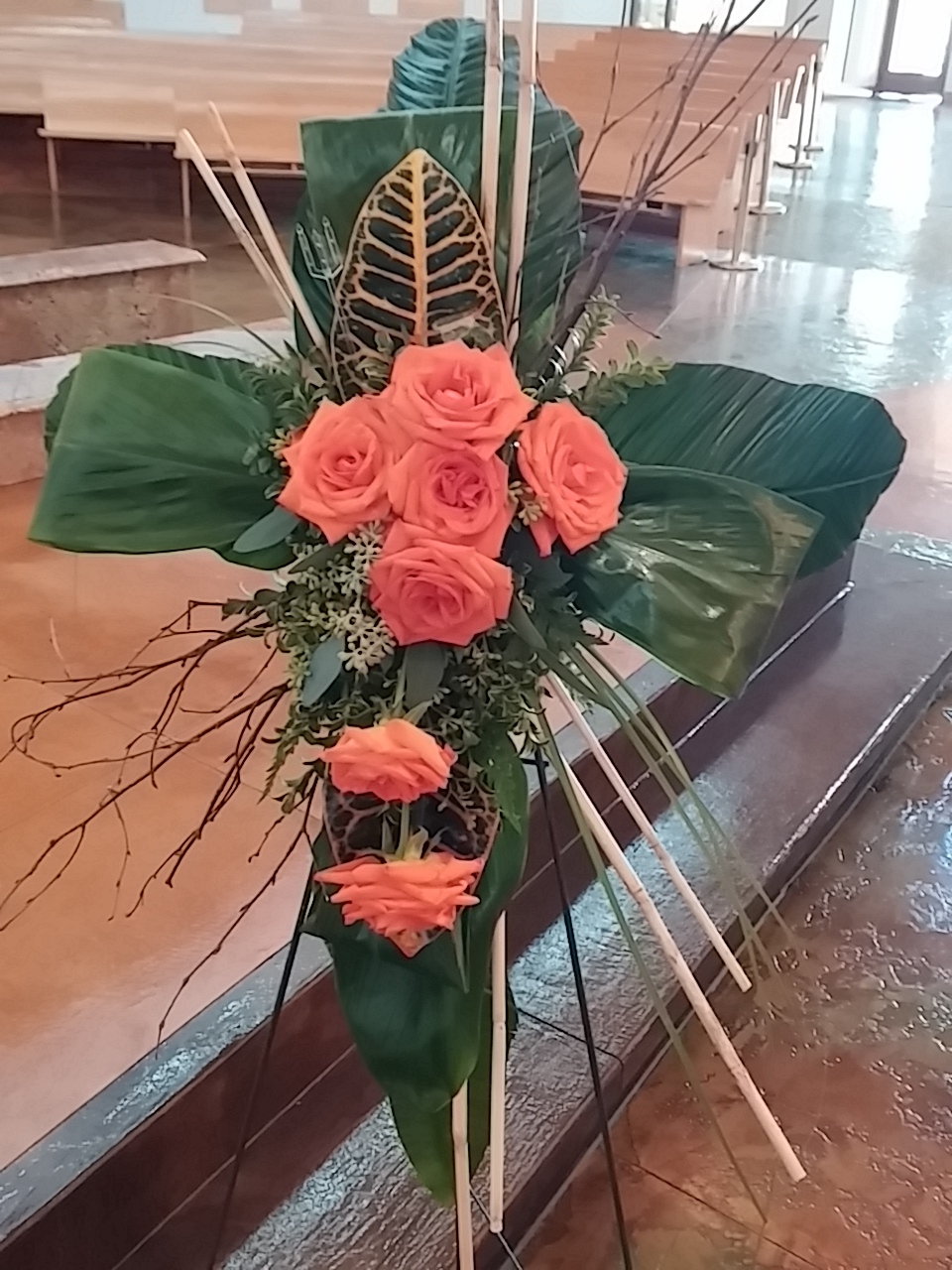 Mary Lou, my older sister, suggested that we wear leis in honor of Mom's years in Hawaii before and during WWII. I ordered some and they were quickly shipped directly from the islands. They were beautiful.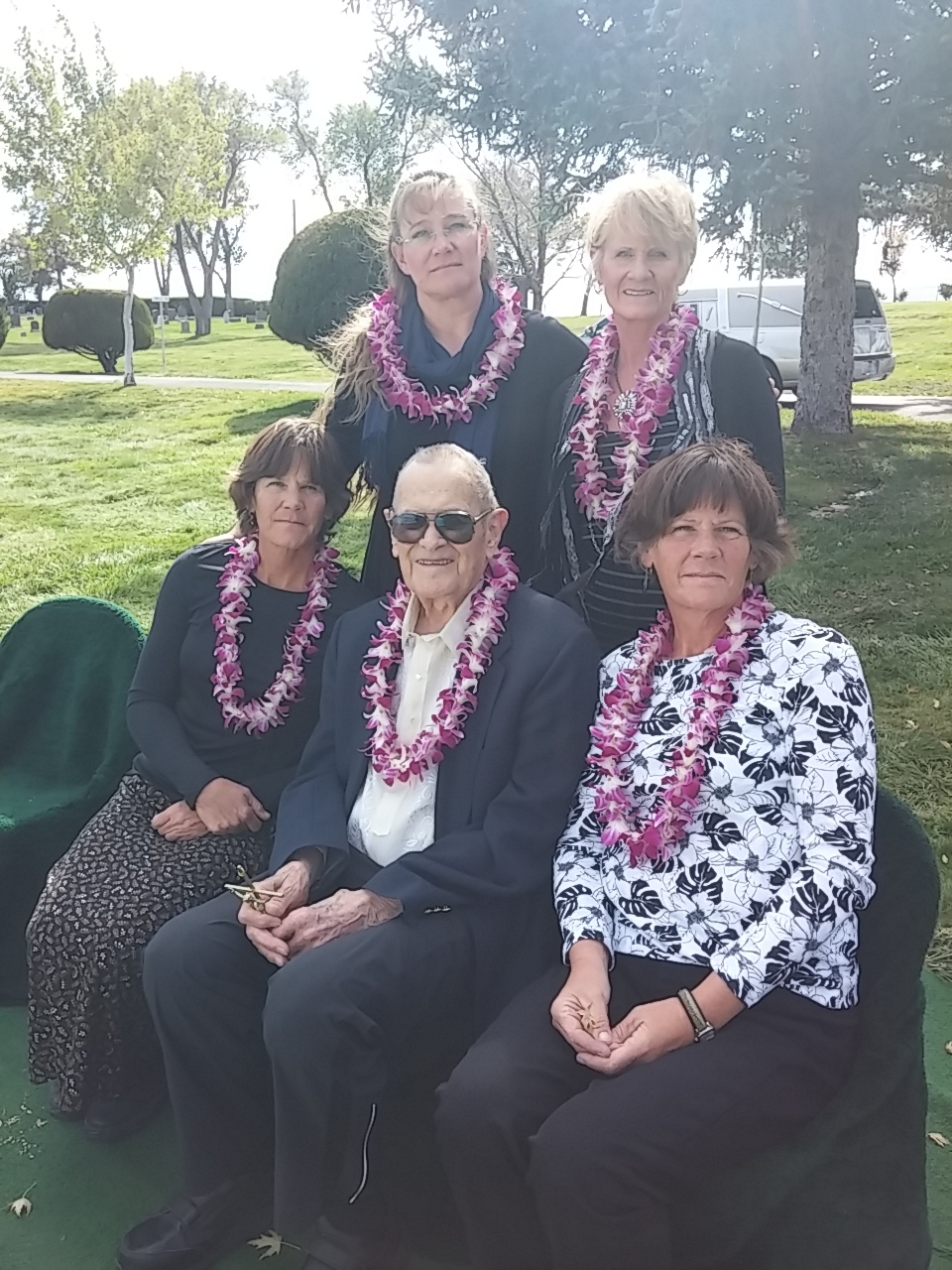 The church where Mom attended Mass for the last four years is beautiful. The baptismal font in the foreground is stunning as the water gently spills over its rim.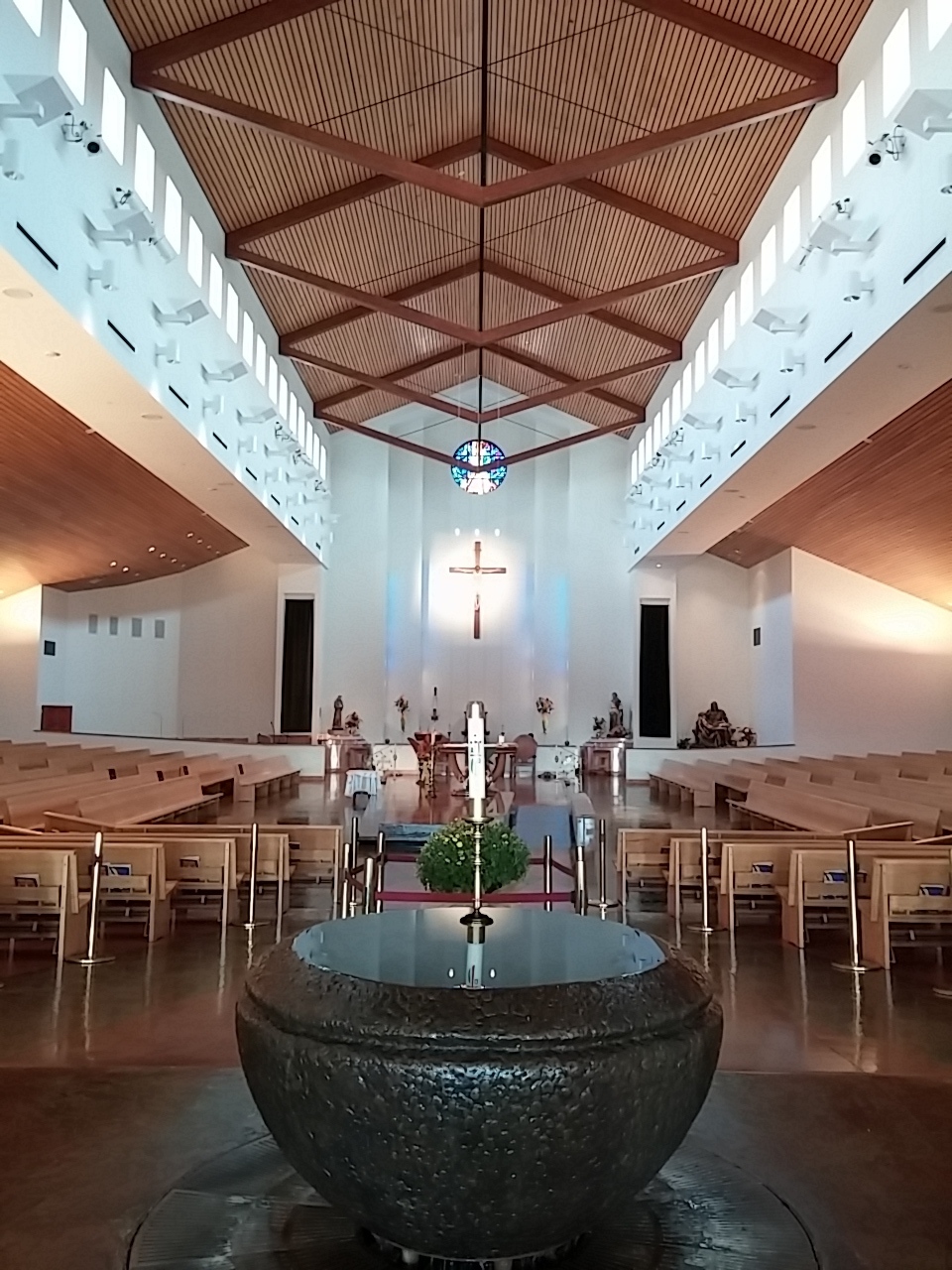 The service ended with a short graveside service. We all sadly said goodbye as we placed our leis on Mom's casket.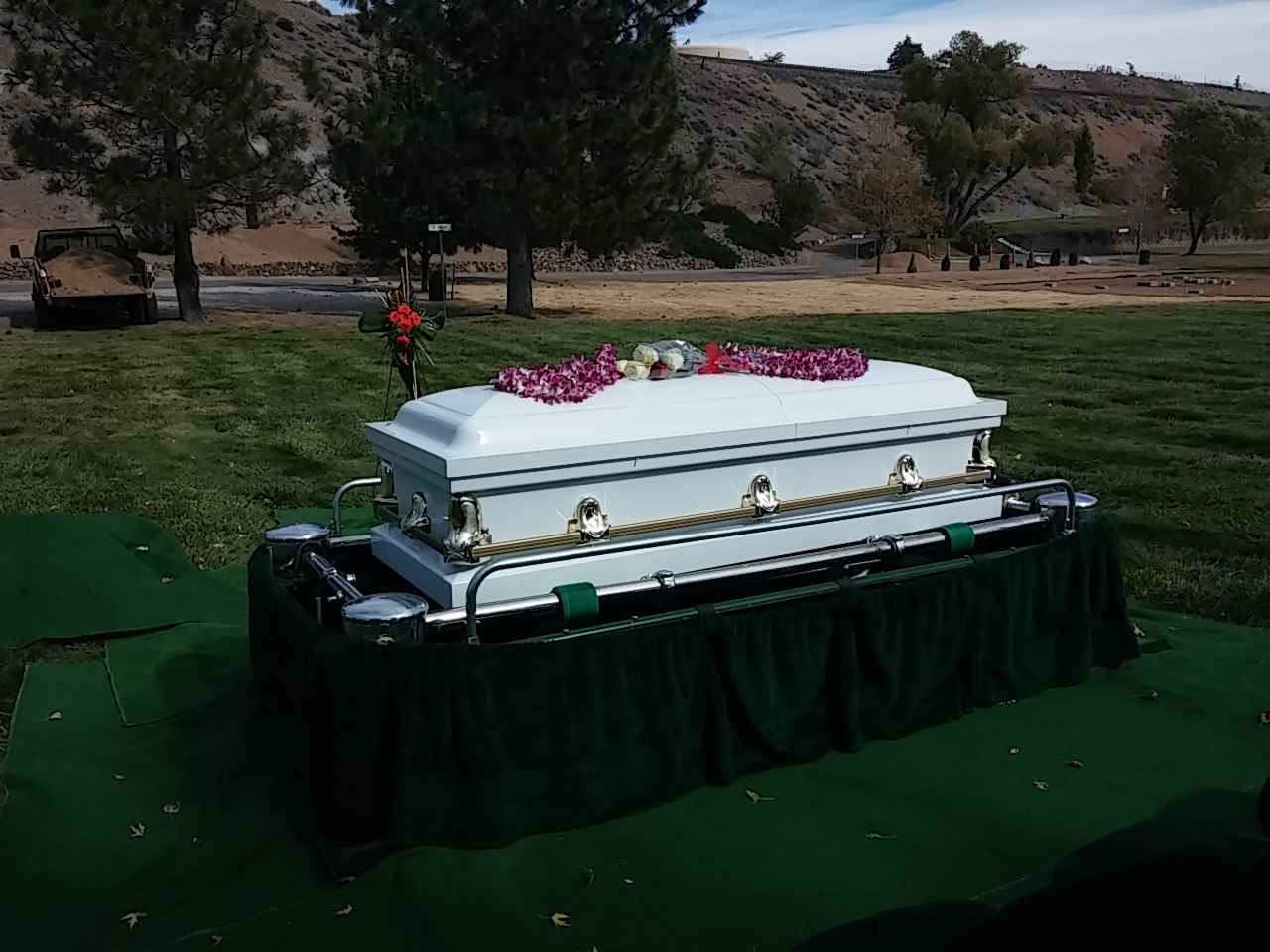 During the graveside service, I asked Mom for a sign that she was okay and happy. Because I wasn't able to spend time with Mom during her last few days, I was feeling an angst that I didn't see in my sisters who had spent time with Mom while she was on her deathbed.
A leaf slowly floated down from a tree and landed gently in my lap.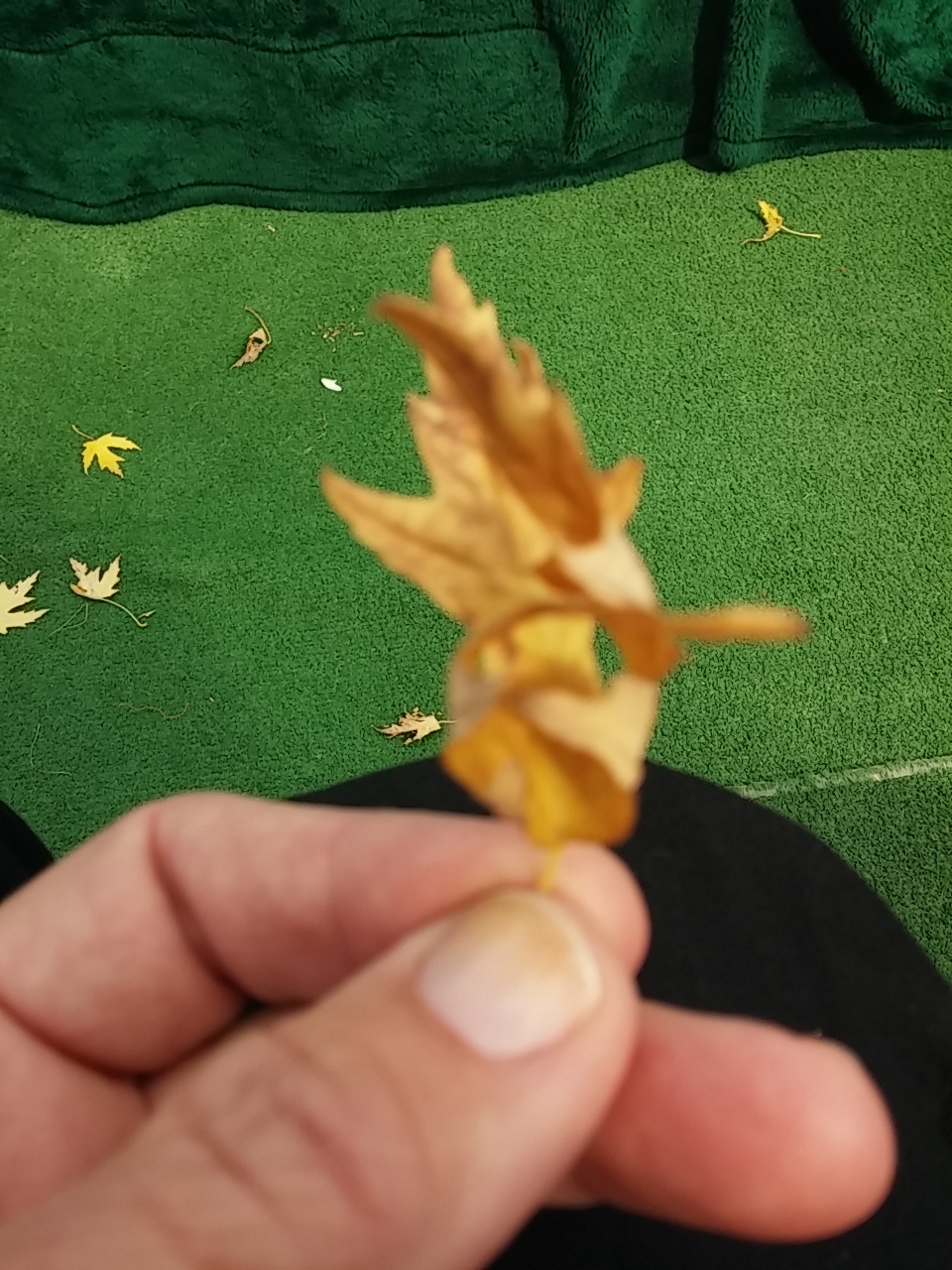 It didn't photograph particularly well, but the sides of the leaf fold towards the middle, looking exactly like a hug. No other leaves in the area looked like it.
I haven't decided if the leaf represents Mom sending a hug down to all of us or of Mom receiving a heavenly hug.
The more I think about it, the more convinced I am that it's both.
I feel a peace washing over me knowing that Mom is happy and feels our love for her…
Good bye, Mom…
Mom's Obituary Click on the Read More link.
A few more random photos including a replica of of The Pieta–my favorite…