Boise, Idaho
These are very sad times for my family and me.
My mother passed away last night.
My sister let us know with this eloquent text: "She flew away…"
Mom's been emotionally and spiritually ready for many years, but unfortunately her body was not.
In the last ten days of her life, she celebrated both her 89th birthday and her 64th wedding anniversary.
She also received Last Rites, the Catholic Church sacrament administered by a priest for spiritual strength.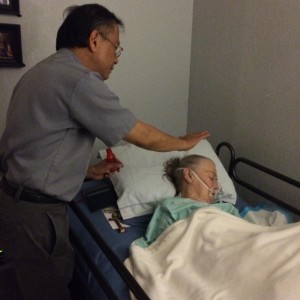 My hope and prayer is that her passing was as spiritual and as peaceful as possible.
She was particularly fond of Mother Teresa and would have appreciated this quote:
"Pain and suffering have come into your life, but remember pain, sorrow, suffering are but the kiss of Jesus – a sign that you have come so close to Him that He can kiss you." 

– Mother Teresa