Boise, Idaho
Got lucky and stumbled along into another quilt show the other day. This one was in Boise, and it was fabulous!
Three of the quilts were judged good enough to apply to the national show in Houston, Texas. That's an amazing feat!
I would have voted for this to be Best in Show. This quilt is three dimensional in that the sheep and many of the flowers pop out of the quilt's base fabric.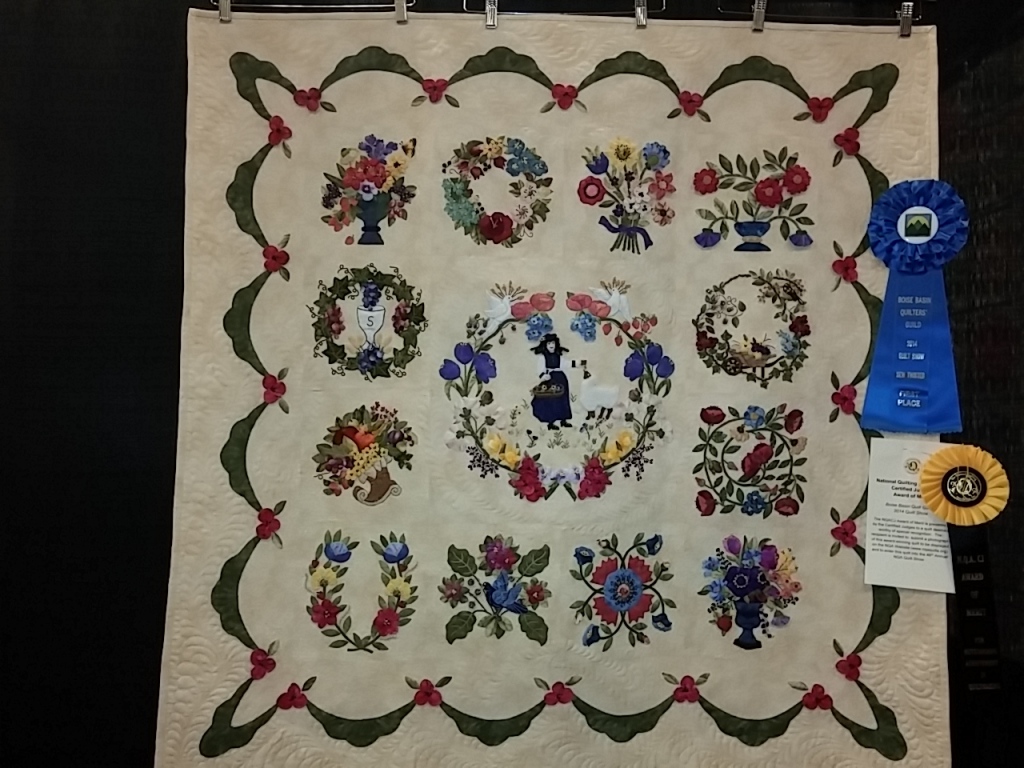 Here's a closeup of the lower right panel showing the applique and embroidery done to create the flowers.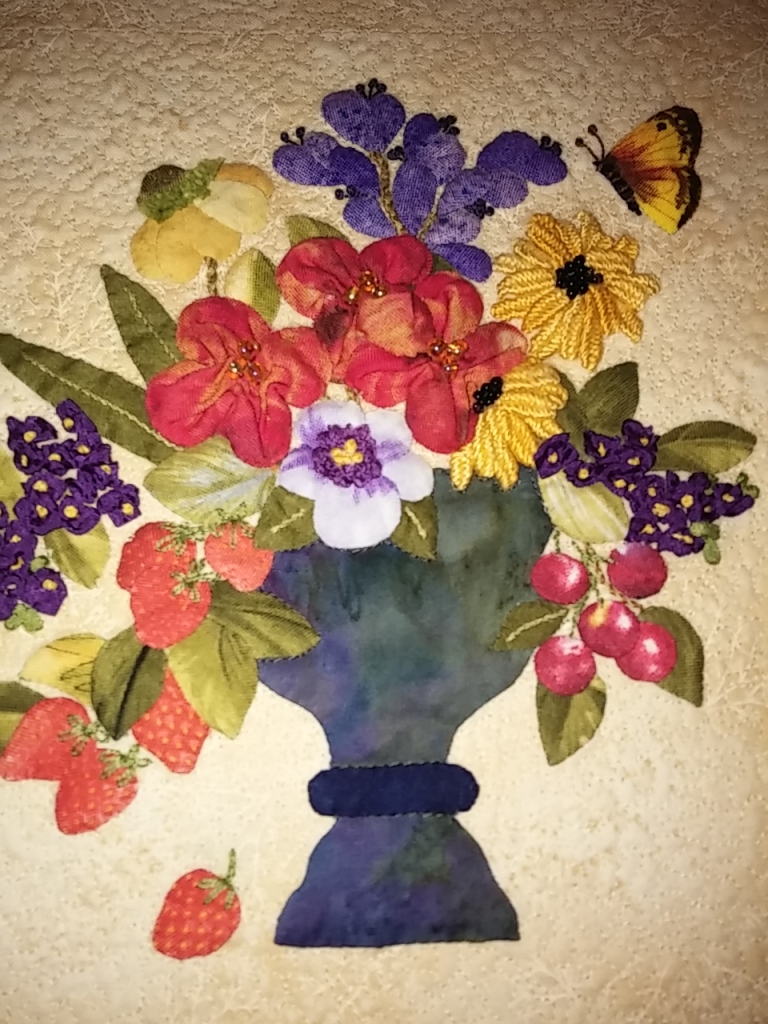 Here's a closeup of the middle panel. The sheep is about a half an inch thick, made with a heavy wool thread.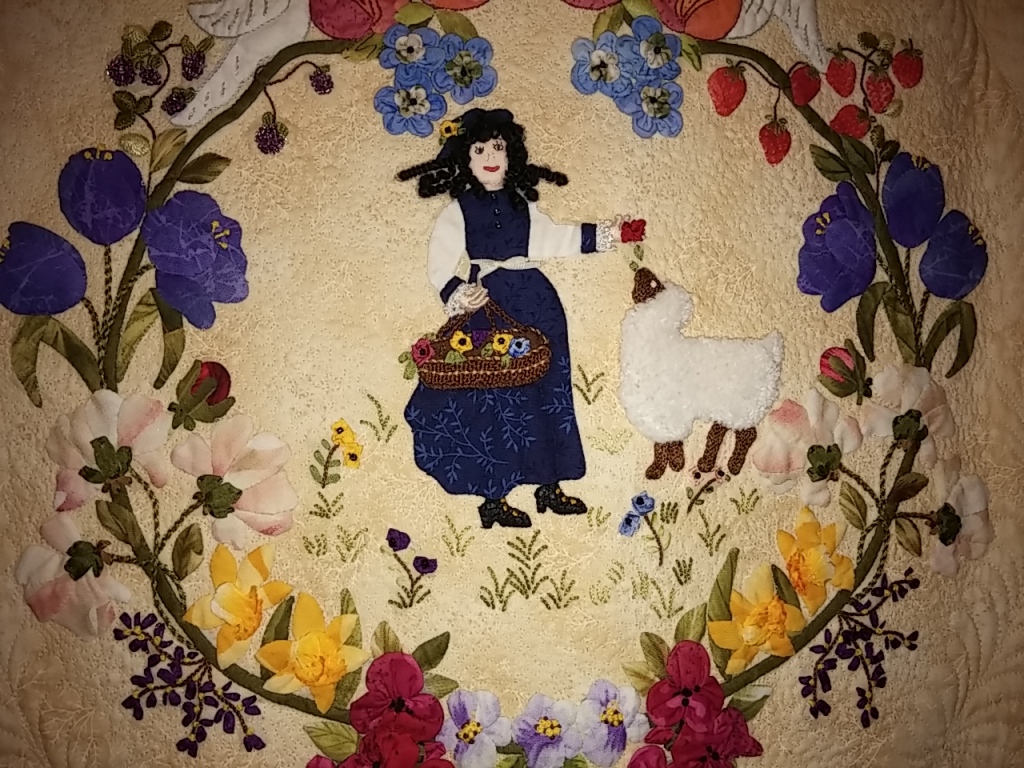 Here is another one of the quilts that received special honors. It didn't photograph particularly well, but it's of twelve different panels of an tightly woven fabric that was then machine emroideried with gold silk thread. The mono-chromed golden colors make it even more effective.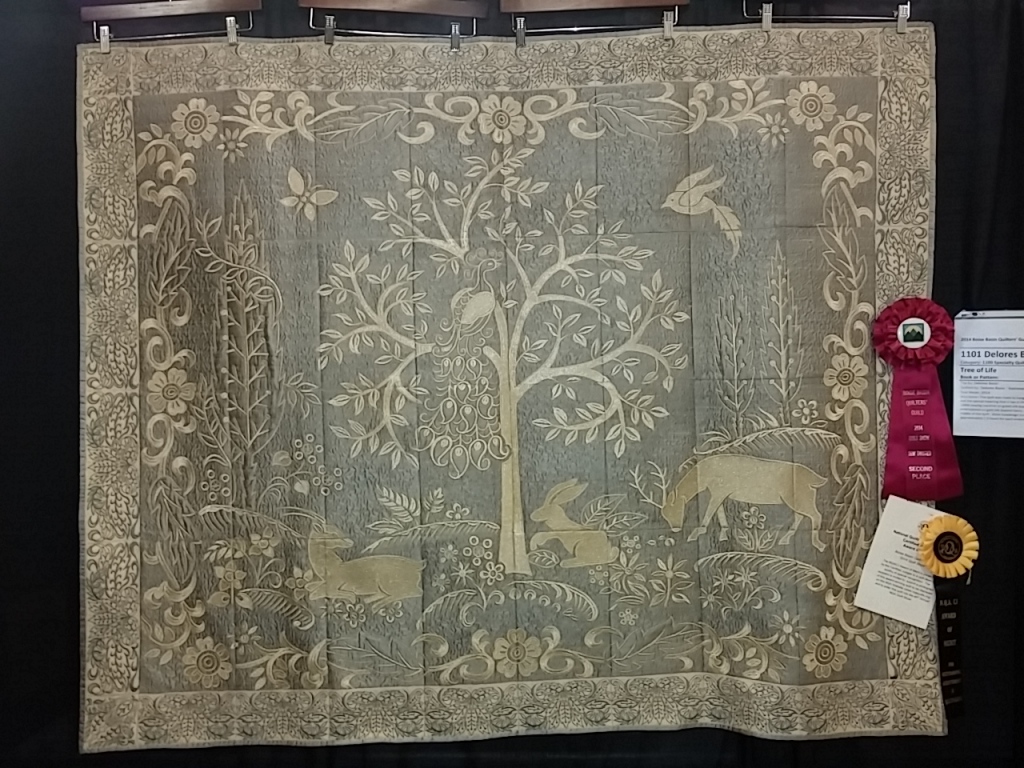 I thought this quilt should have been selected fort the national   show. It's all hand appliqued trapunto which means that every single different color of fabric is hand-stitched to the base fabric with tiny stitches almost underneath the piece and then stuffed with a small bit of extra padding from the back.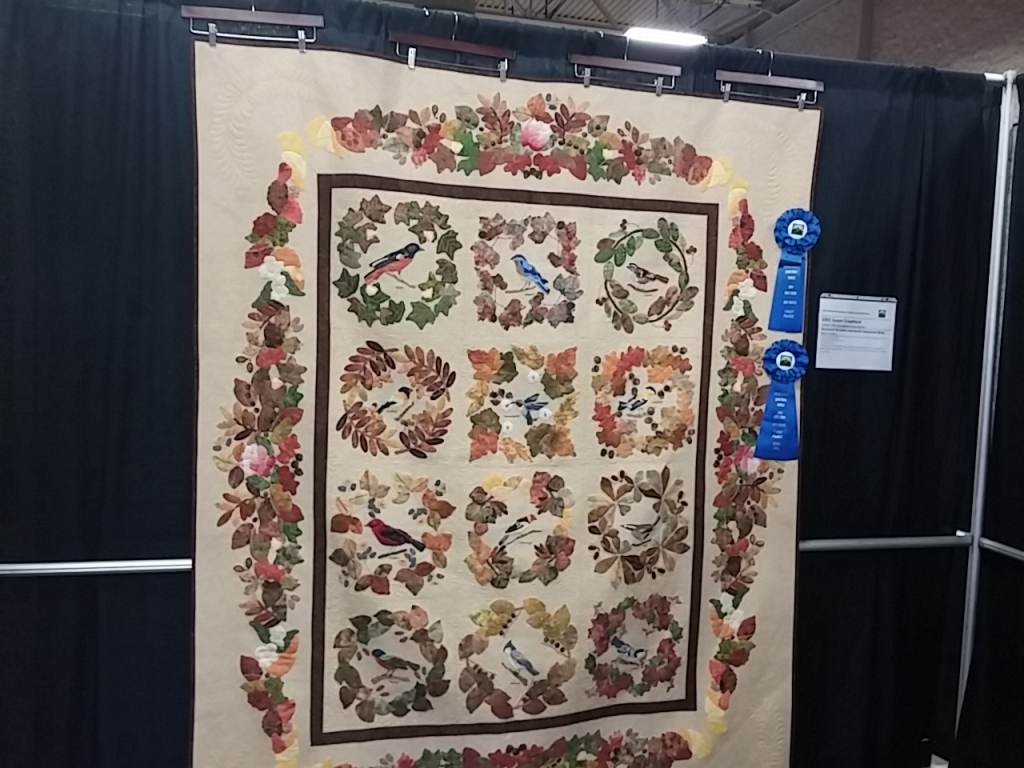 The quilt is of twelve different birds.  Here's a closeup of the hummingbird that's made up of over two dozen fabric pieces. Simply amazing.
Even the machine quilting was uniquely done. If you look closely at the base fabric at the left of this picture, you can just see a hummingbird quilted in relief.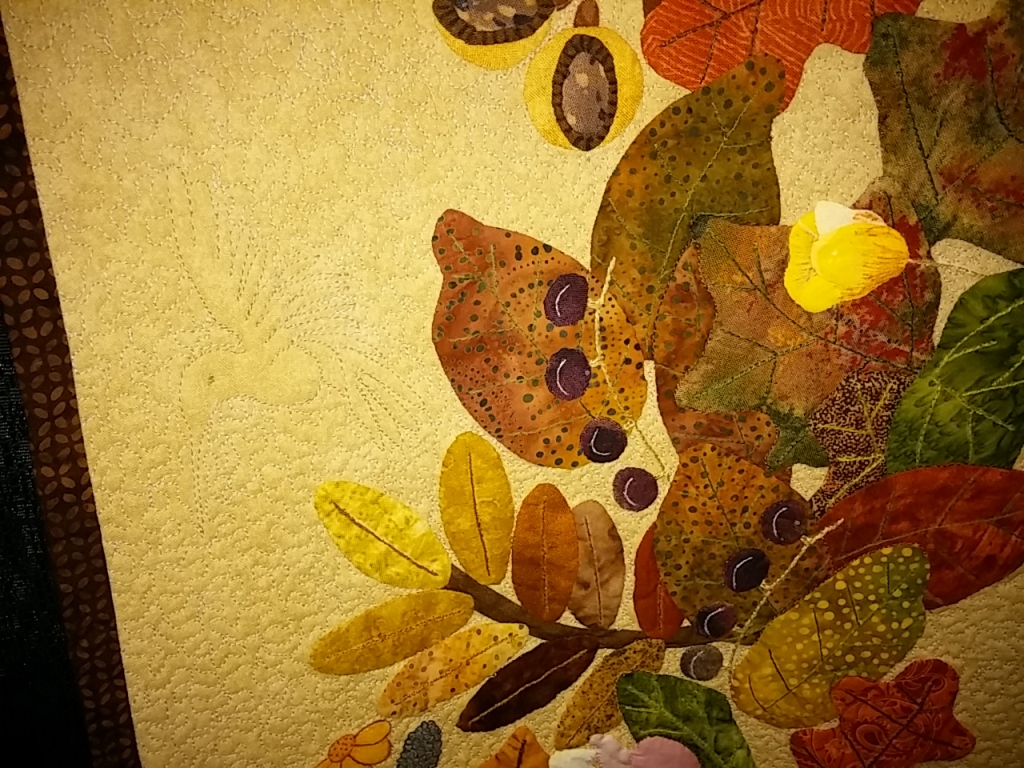 And now some random quilts and why I photographed them…
This quilt immediately made me think of Melissa because she loves bold colors and all things concentric….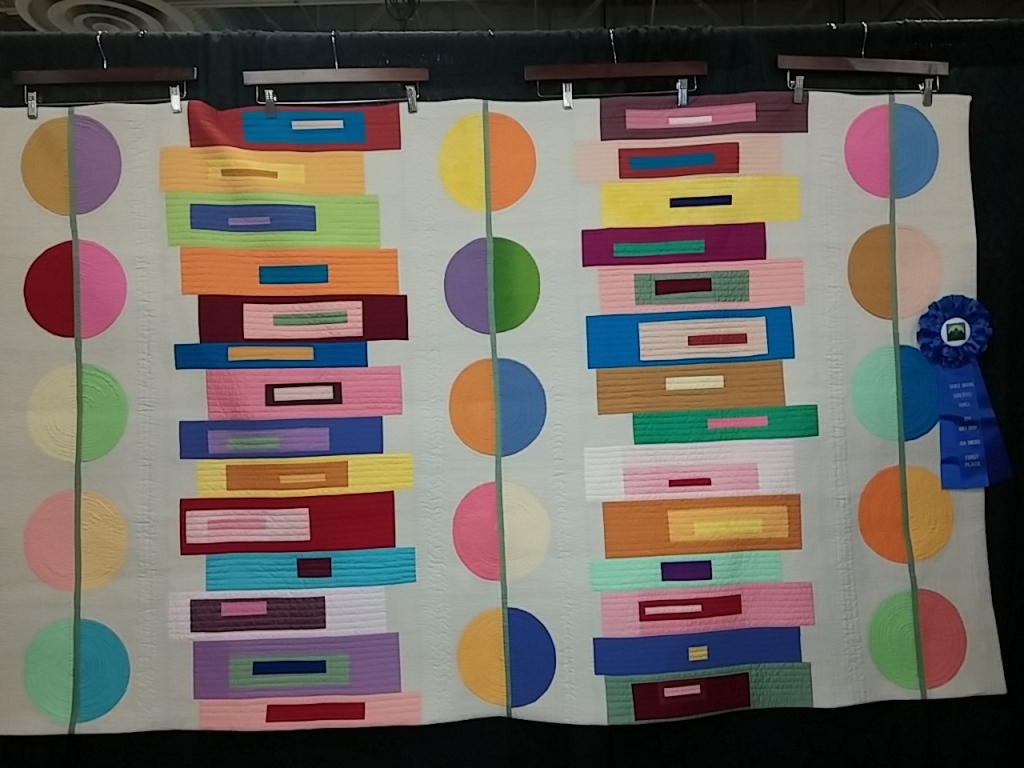 Although I usually don't like pastels, this quilt made me realize that they are, in fact, quite pretty.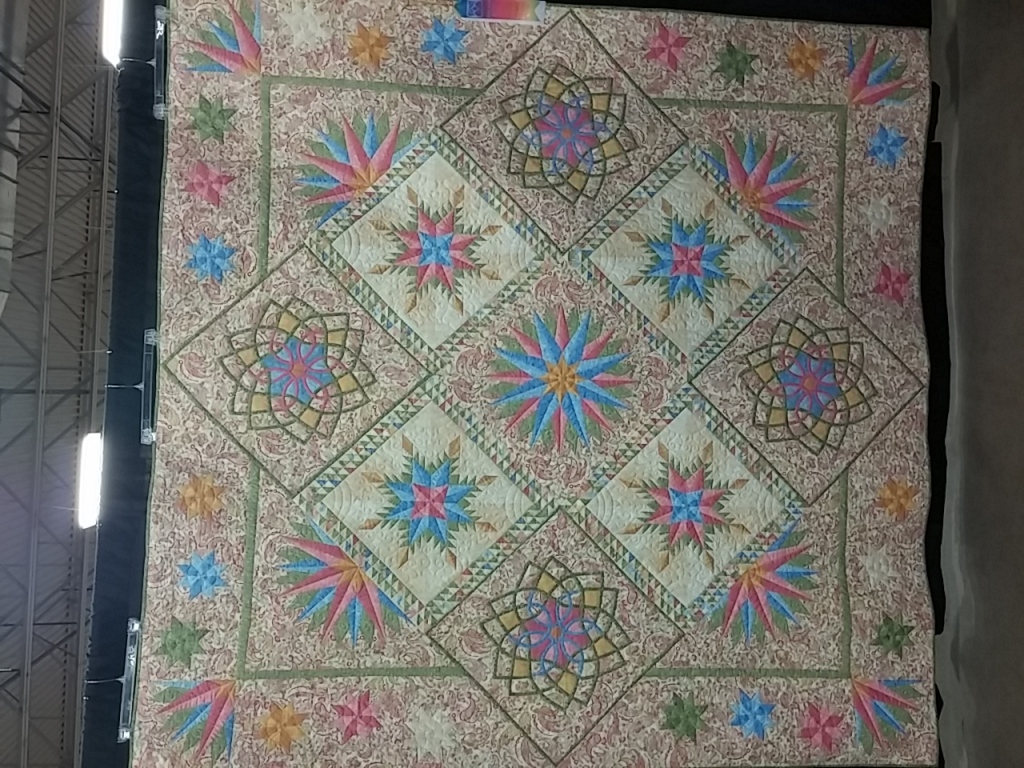 I love the free-form feeling of this quilt.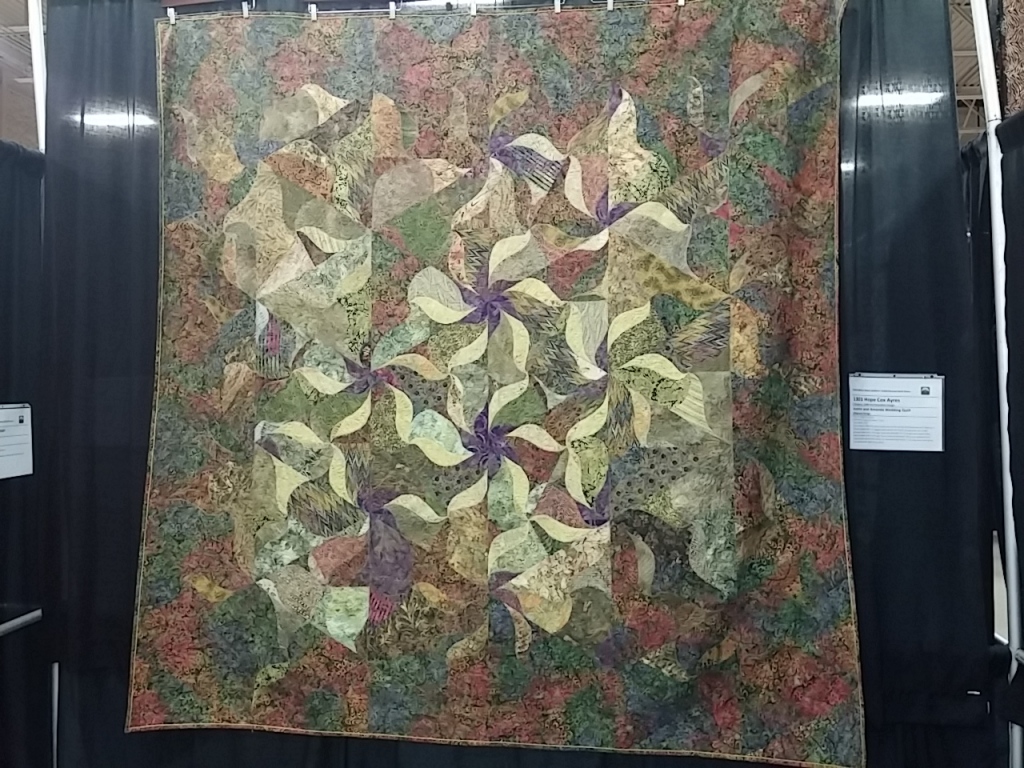 The quilter designed her own pattern, and I discovered a bit more about how she made it when I took a closeup. It is a series of rectangles sewed into panels.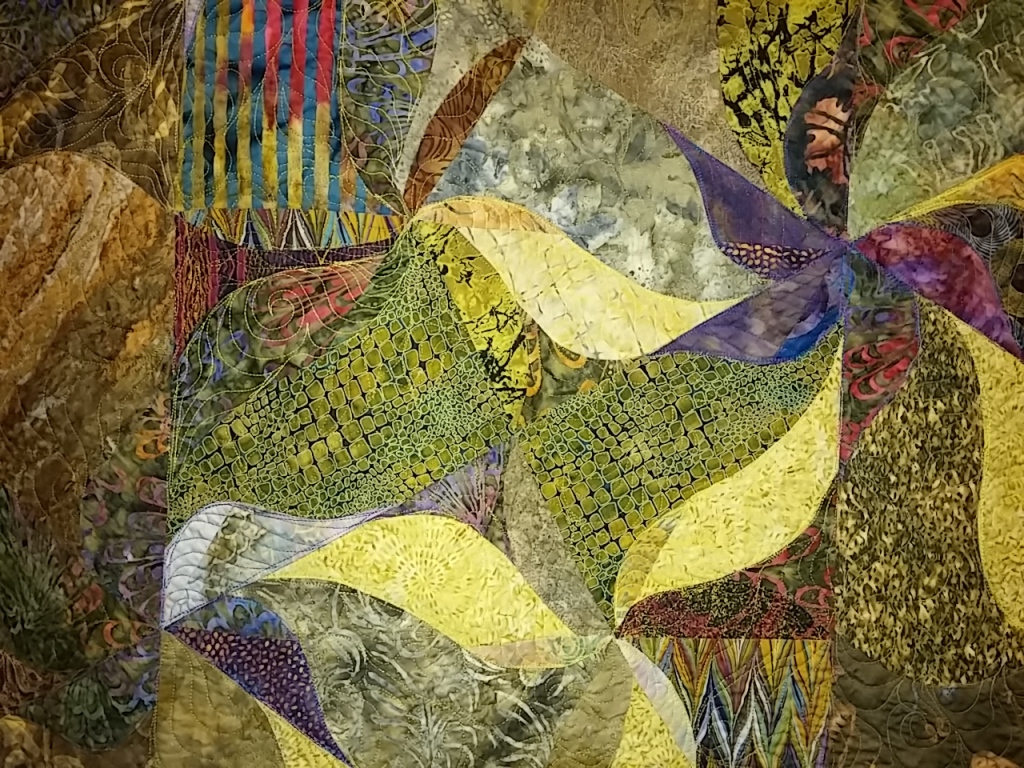 This quilt was made by teenage girls who live in a group home. Once a month they meet with volunteers who teach them sewing and quilting skills with donated fabric. I loved the angularity of the quilt design and the way they quilted the top with decorative stitches.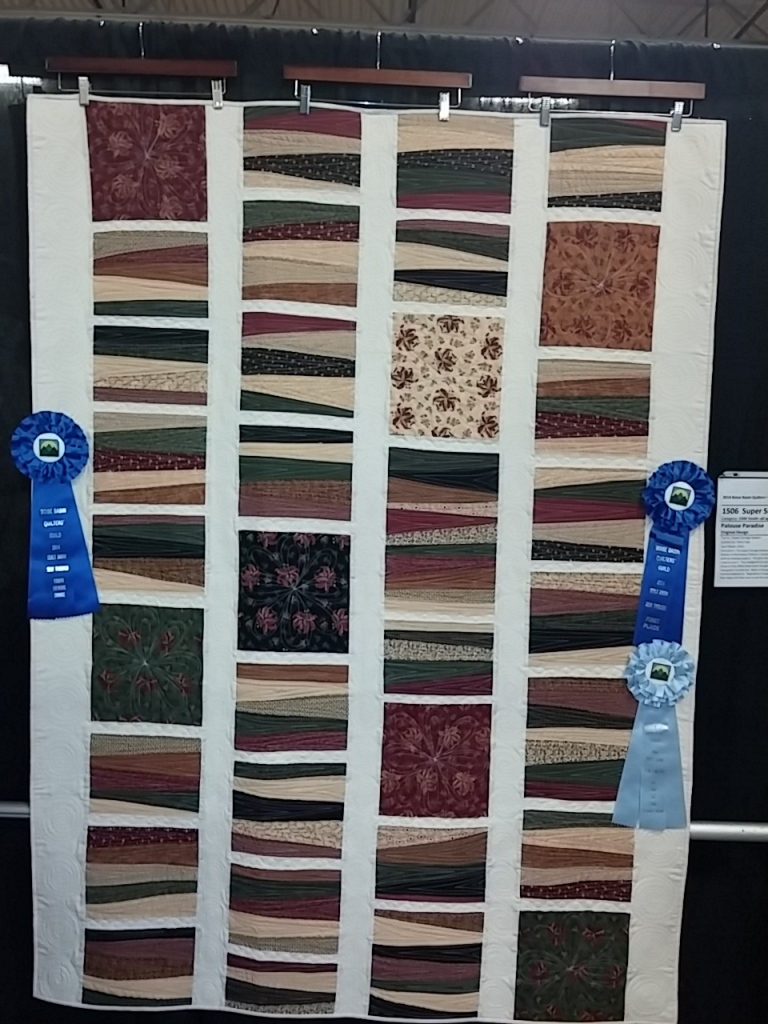 I've always loved landscaped quilts, and this one appealed to me because of the simplicity and the use of batik fabrics.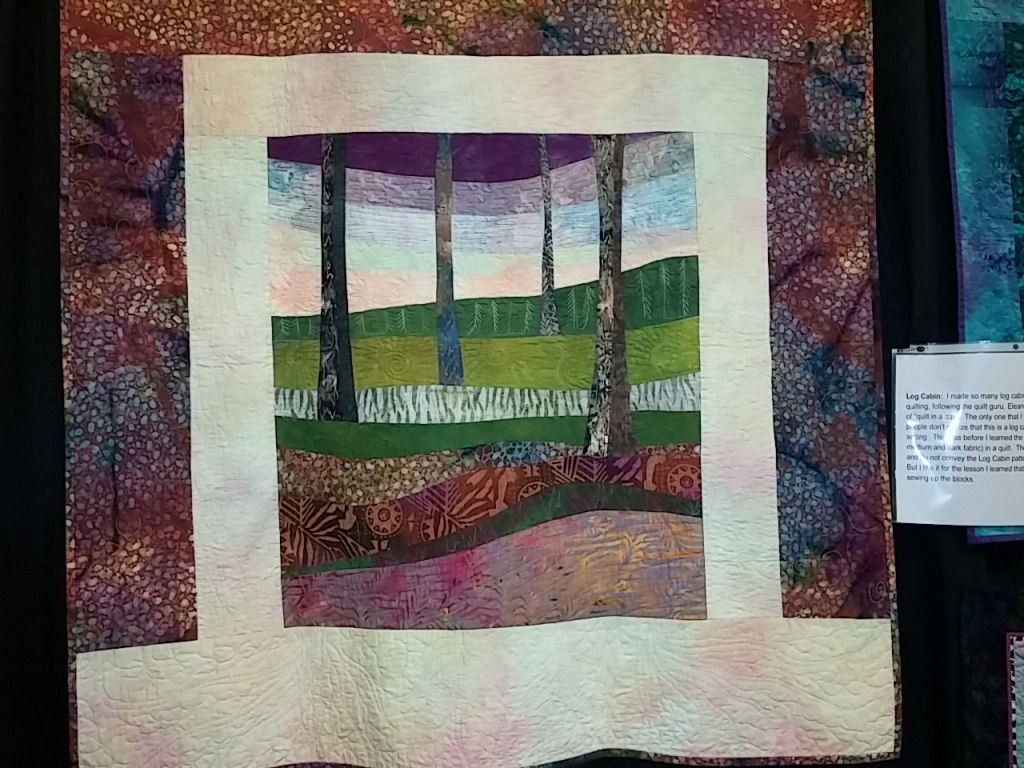 And the best part of the show? I found some great new supplies to help me get started on my own quilts… 🙂