Boise, Idaho
Sophie gets lots of petting from random strangers whenever we are at traditional tourist stops. Most tourists don't take their dogs, and they are in need of a petting fix.
Doesn't matter if she's soaking wet, covered with stickers, or jumping into their laps. They just want to pet a dog. Any dog.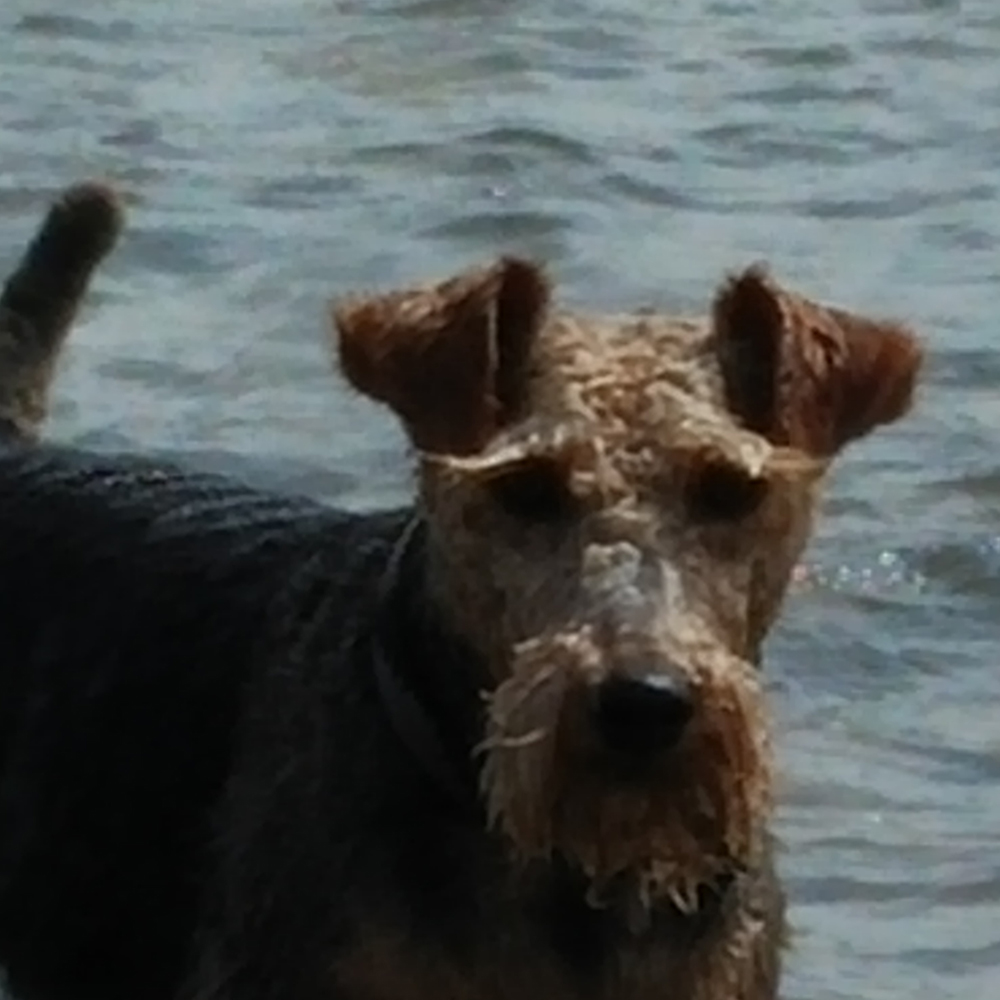 That's perfectly fine for Sophie. She's more than happy to stand in as a substitute for their dogs. I can almost hear those petting her say, "Aaahhhhh!", as they think of their dogs at home…
While we were in Yellowstone, we joined a crowd looking for wolves. A young twenty-something who works for the Yellowstone Association came up and asked she if she could pet Sophie.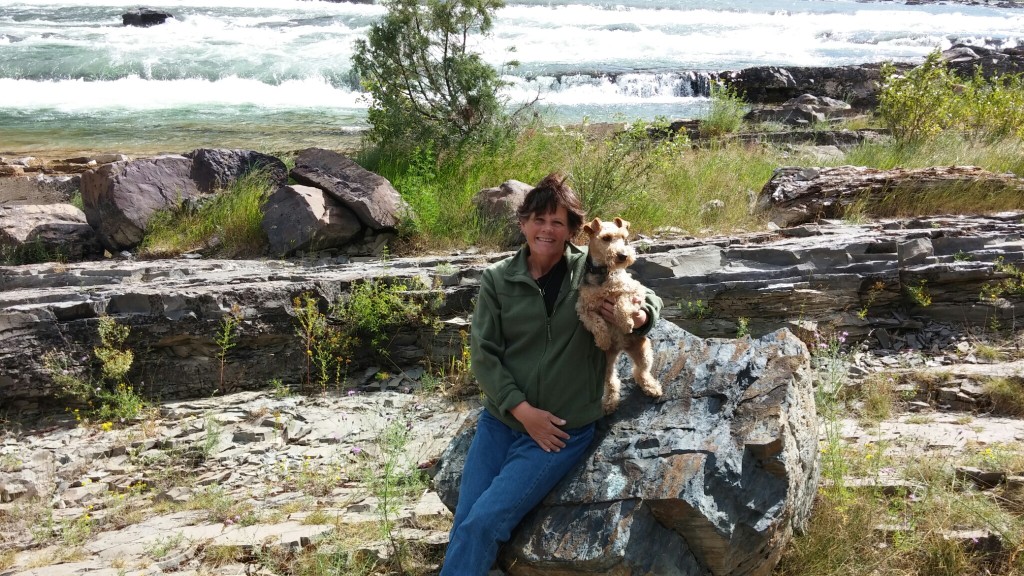 While everyone else was searching for the wolves, she had made a beeline for us. As she was bending down to pet Sophie,  the young woman asked if she was a Welsh Terrier.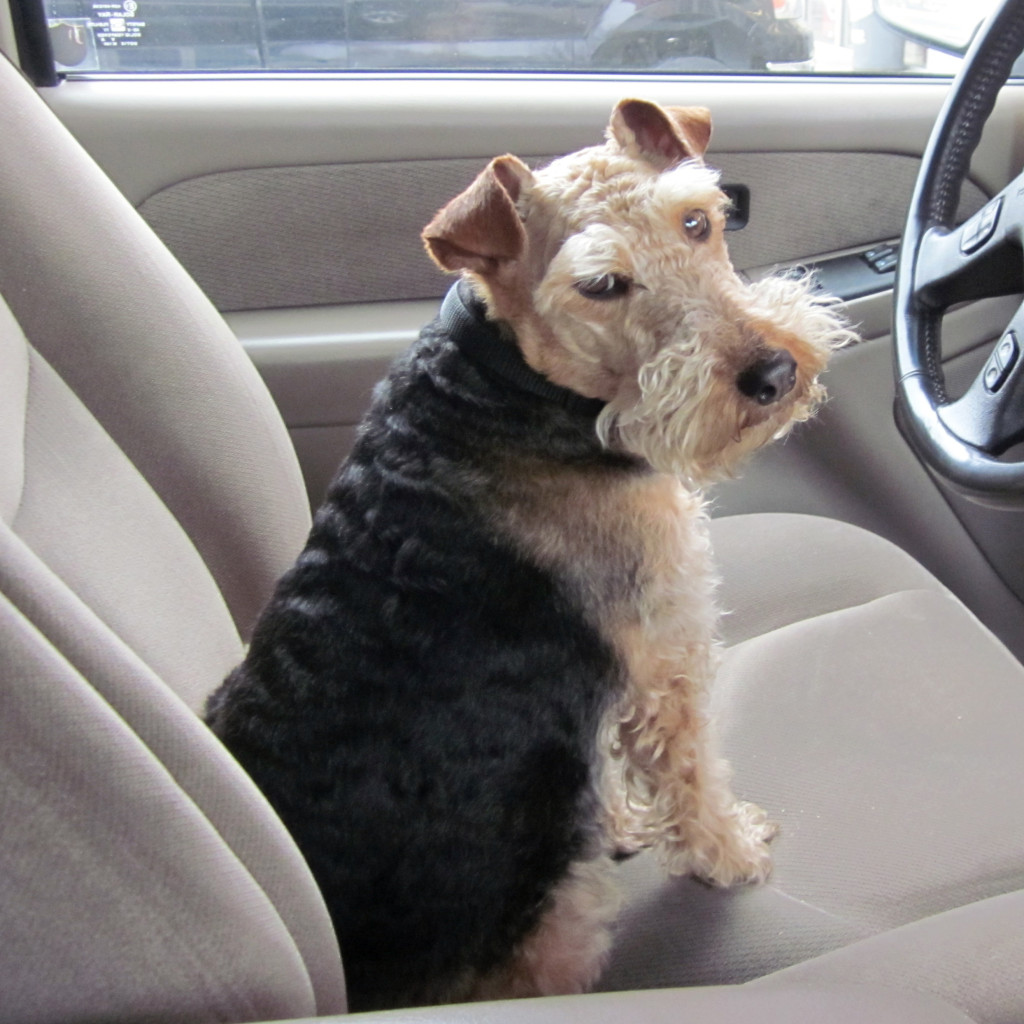 Her parents had just had their Welshie put down at the ripe old age of sixteen.
The minute she laid her hands on Sophie, she said, " Oh!" Short and forceful, like she had just put her hands into something disgusting in a pitch black Halloween haunted house.
She looked up at me and exclaimed, "She doesn't feel like Jack!"
I calmly explained that Sophie's about 10% overweight. We're working on it, but living in a motor home and traveling through biblical amounts of rain have cut down on her exercise…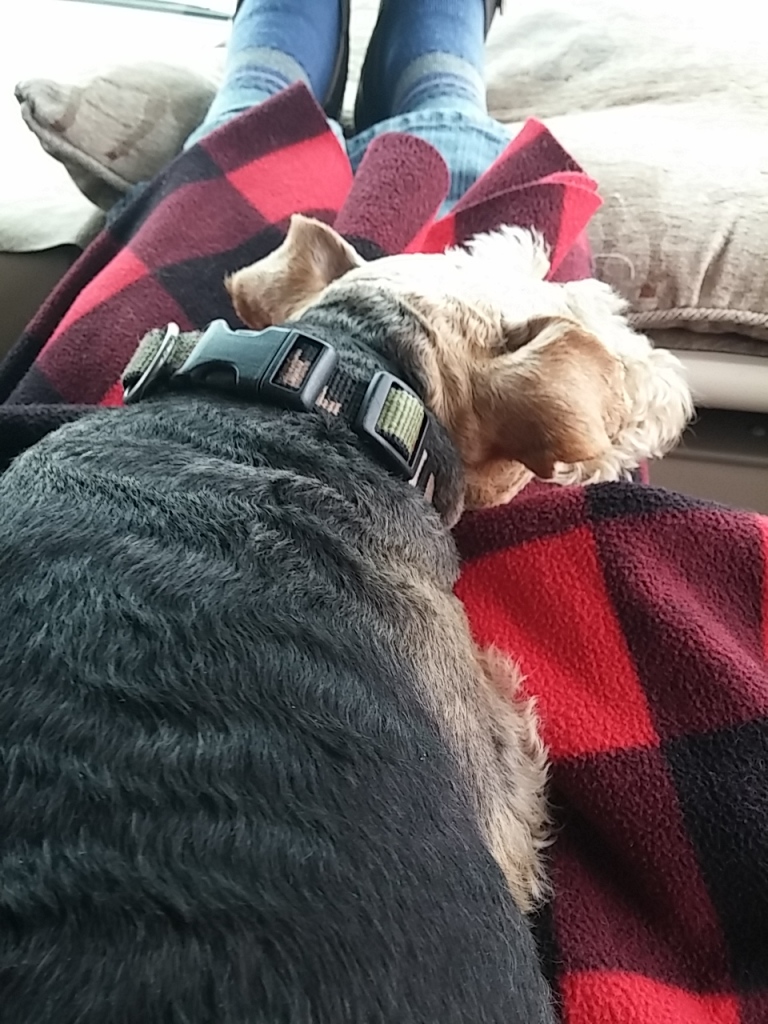 The young woman continued to pet Sophie a couple more minutes, but her heart wasn't in it. She never did let out an, "Aaahhhhh!"
But Sophie did… 🙂