Boise, Idaho
After we visited Craters of the Moon the other day, we traveled to Mackay, Idaho.
Based on the recommendation of our RV Park owner, we took the self-guided tour of the Mackay's Hill Mine area.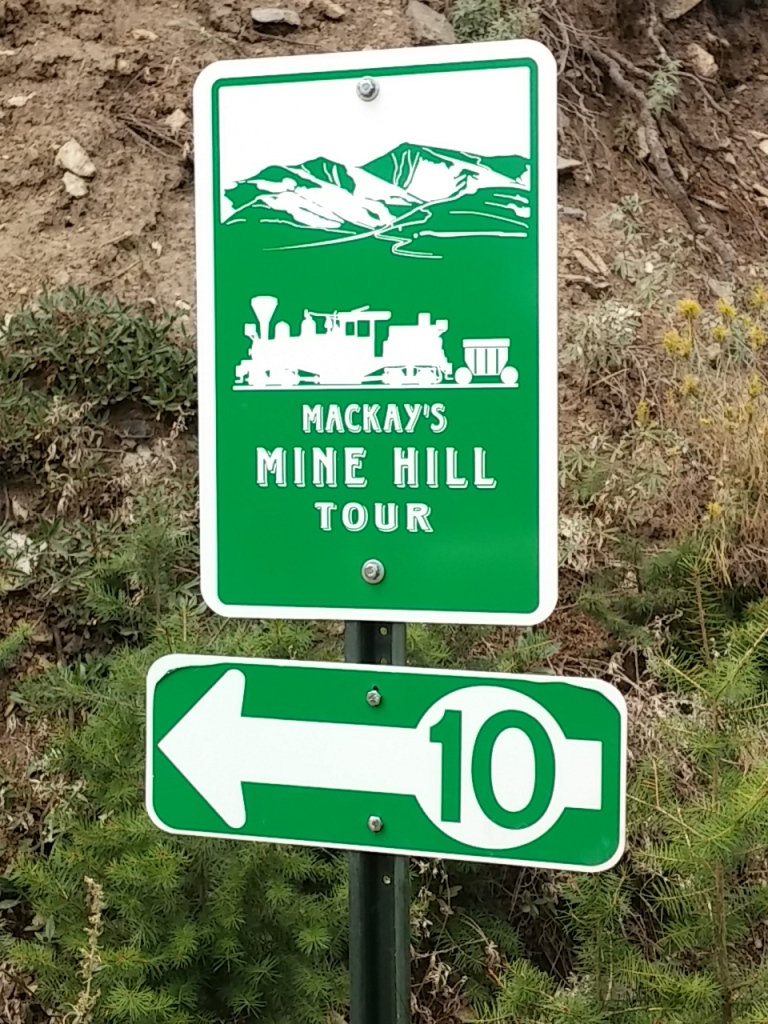 Mackay is a fun little town with a quirky sense of humor…
That's evident at the first sign we came across on the tour proclaiming the way to The Company Crapper.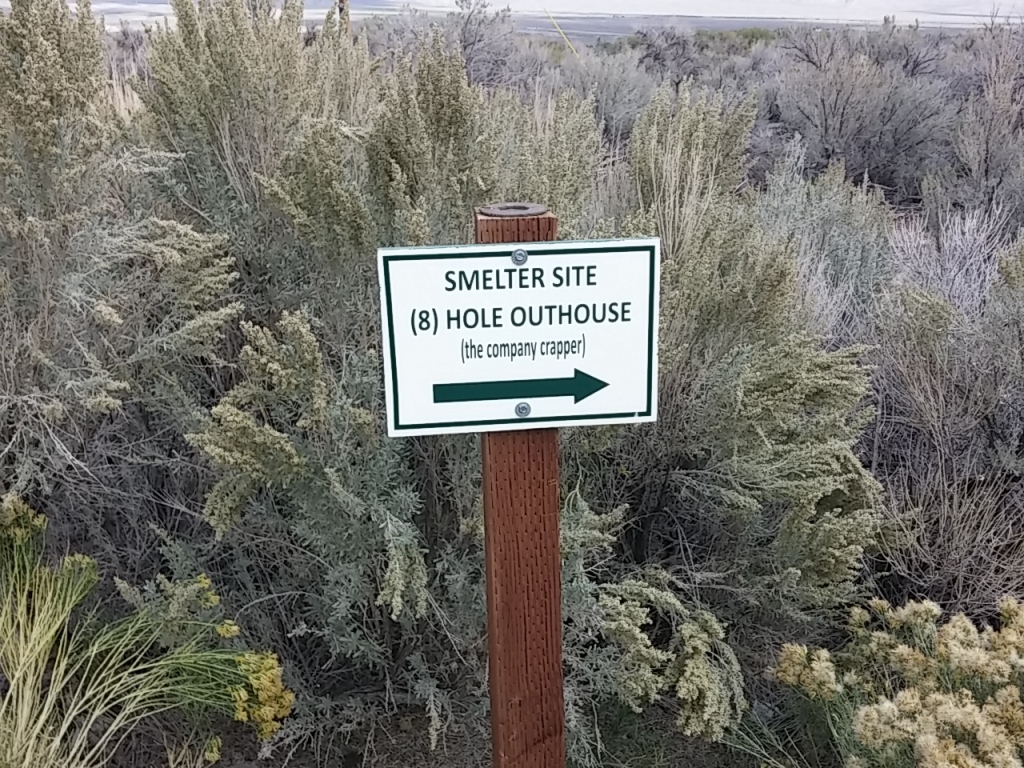 The outhouse had room for eight. Yep, eight at one time. The posted sign says, "Not designed for comfort. The idea…just do what you have to do and back to work."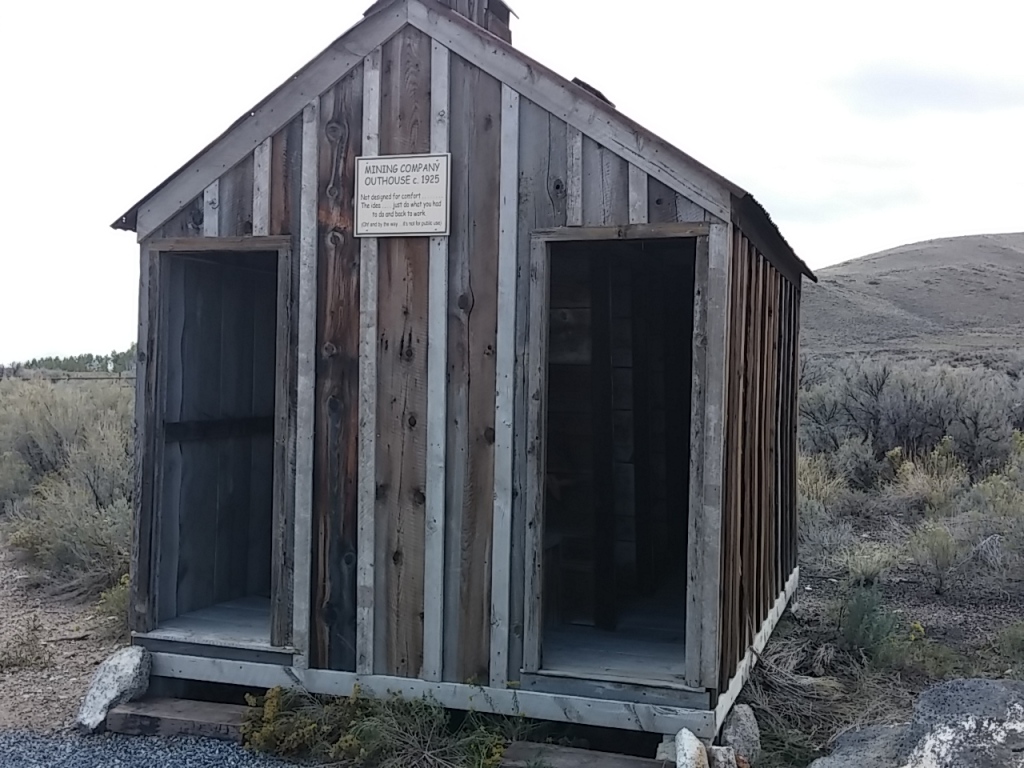 No doors on the stalls probably helped speed things along.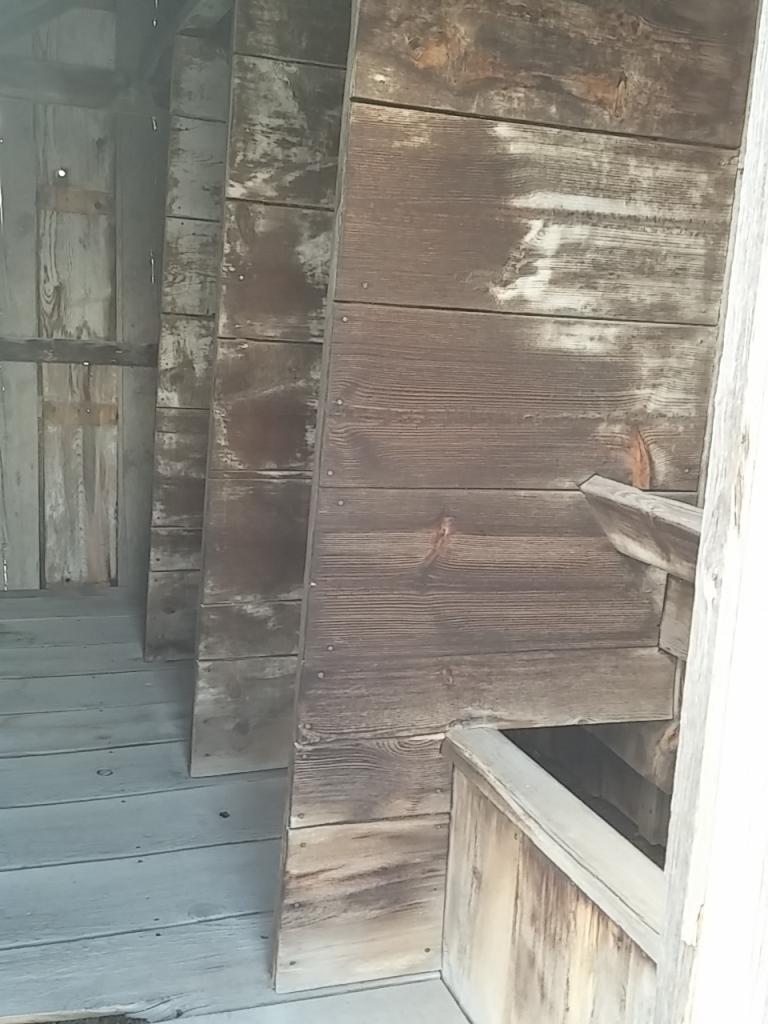 There are a few exhibits to walk through and they are excellently displayed and labeled.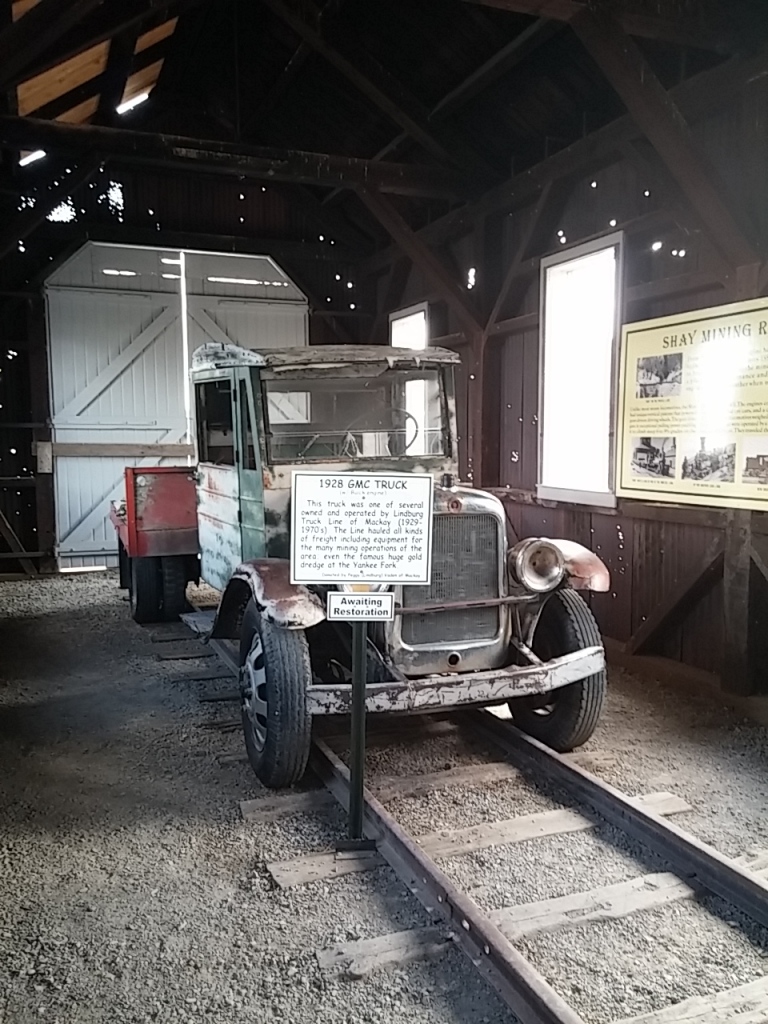 Not to mention the ambient lighting caused by hundreds of BBs…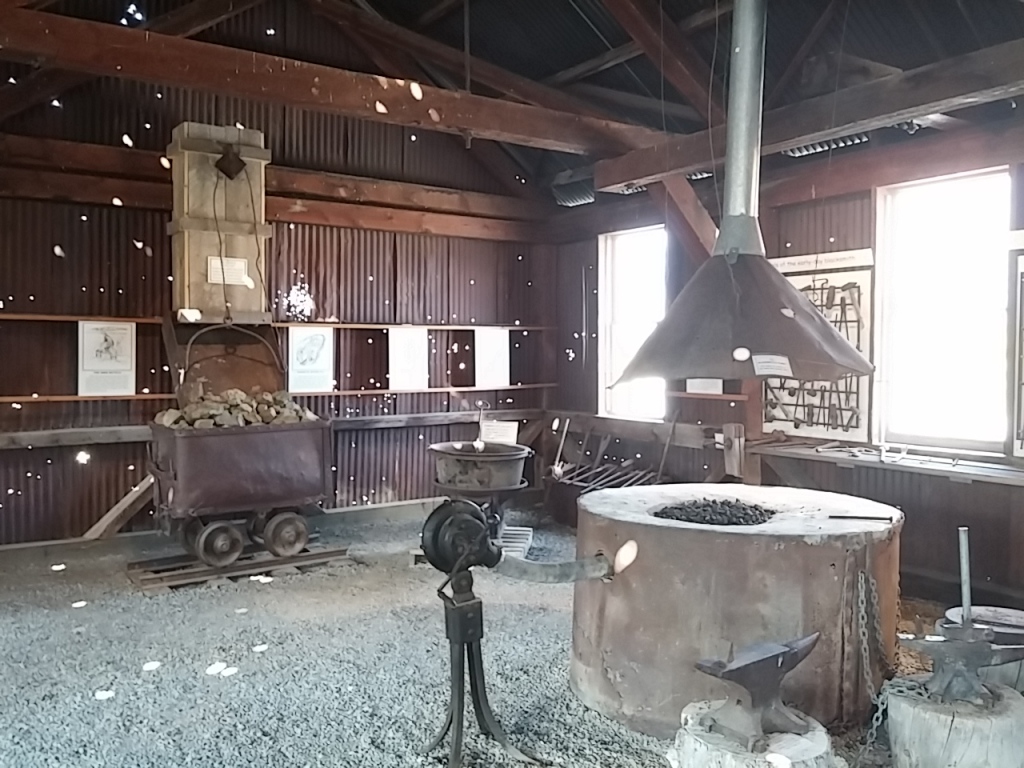 From there were traveled up the mountain to view the mines, the ghost town, and spectacular scenery.
There was an amazing series of trestles that moved or carts up and down the mountain.
It was surprising to see how little vandalism there was. Some of the buildings still had tools in them–and there are no locks.

Of course, the buildings are nearly 100 years old, so there is some wear and tear.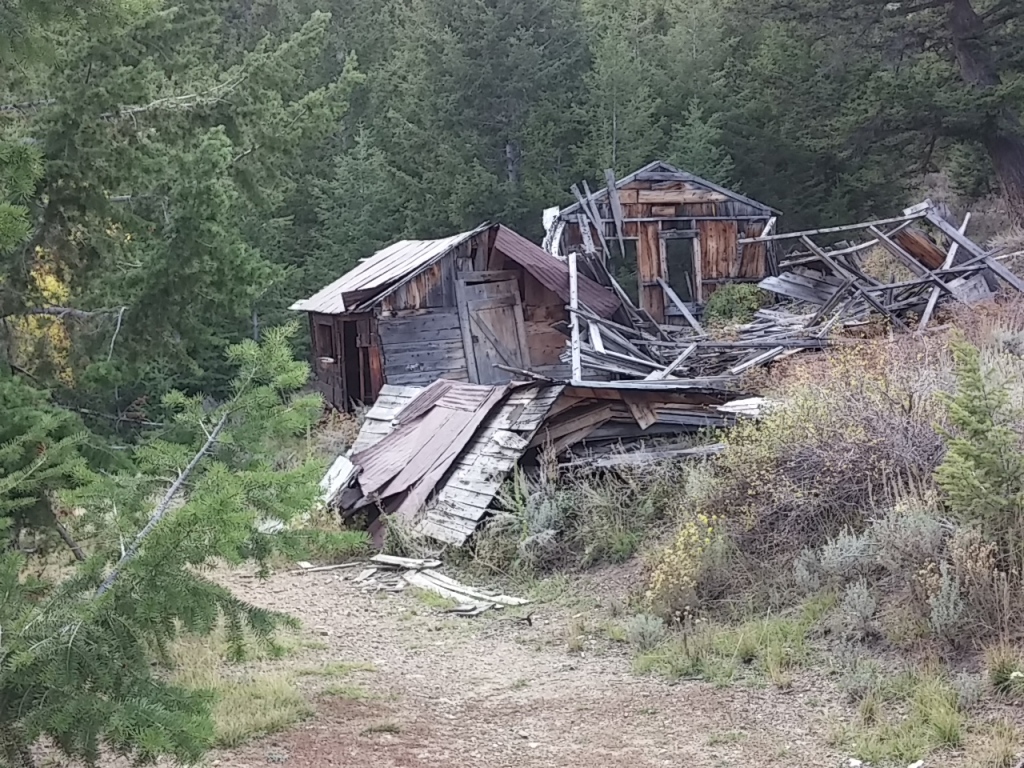 And the view out over Mackay is lovely…