Holbrook, Arizona
We changed our planned route a bit and snuck over to take a quick peak at the Grand Canyon.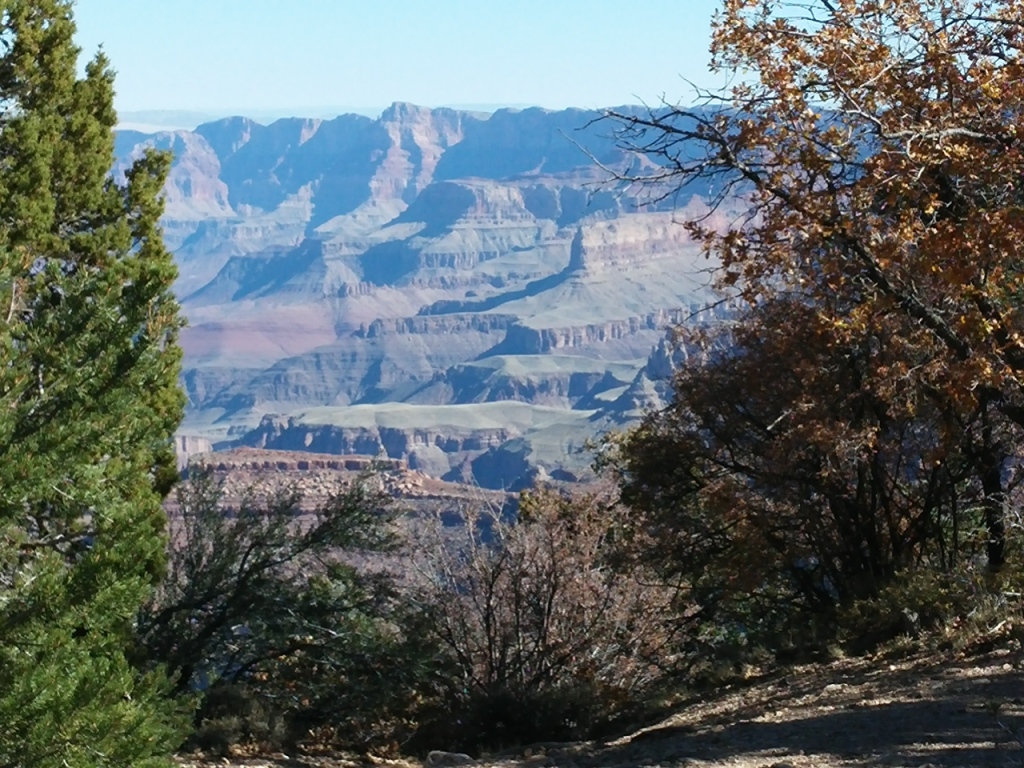 The canyon is amazing, majestic, inspiring, beautiful, immense, overwhelming…
But while the canyon loomed in the background, I fell in love with Mary Colter's Indian Watchtower at Desert View.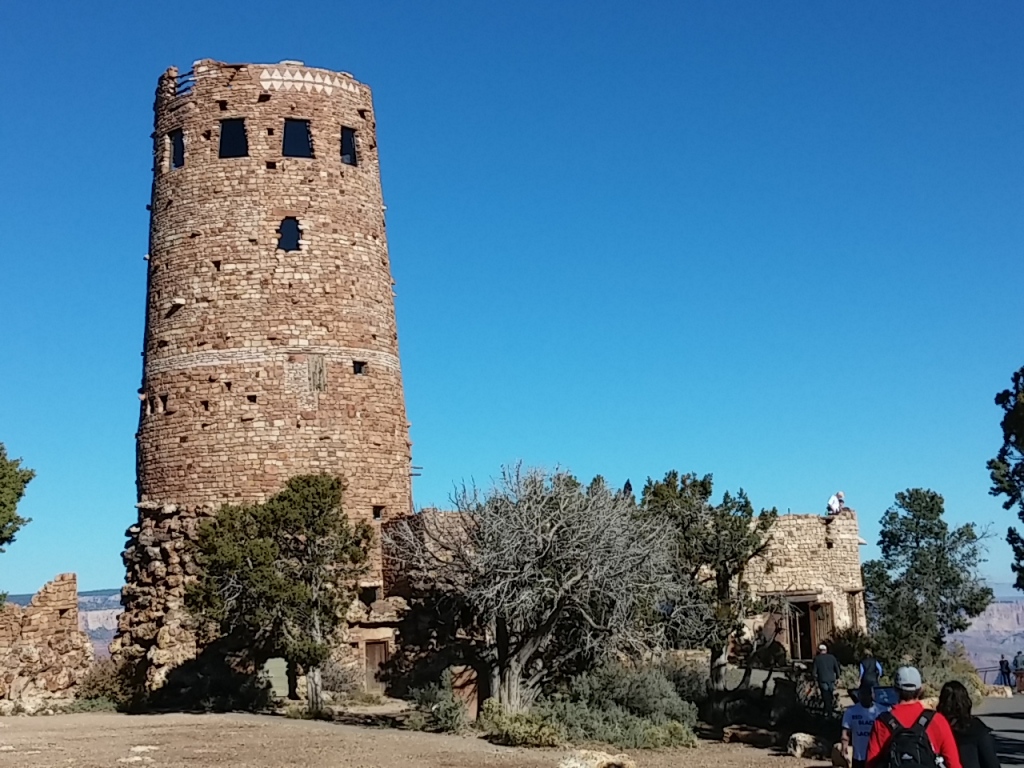 Mary Elizabeth Jane Colter was an American designer and architect who designed the 70′ high stone building. The building site at Desert View is located 20 miles east of the main entrance into the park.
I'm fascinated by the fact that the architect was a woman who was tasked with so many important designs for this national park in the 1920's and 30's.
The four story structure was completed in 1932. The tower was designed to resemble Pueblo Peoples watchtowers.  The base is arranged in a large circle and intentionally designed to look as though it is partially ruined.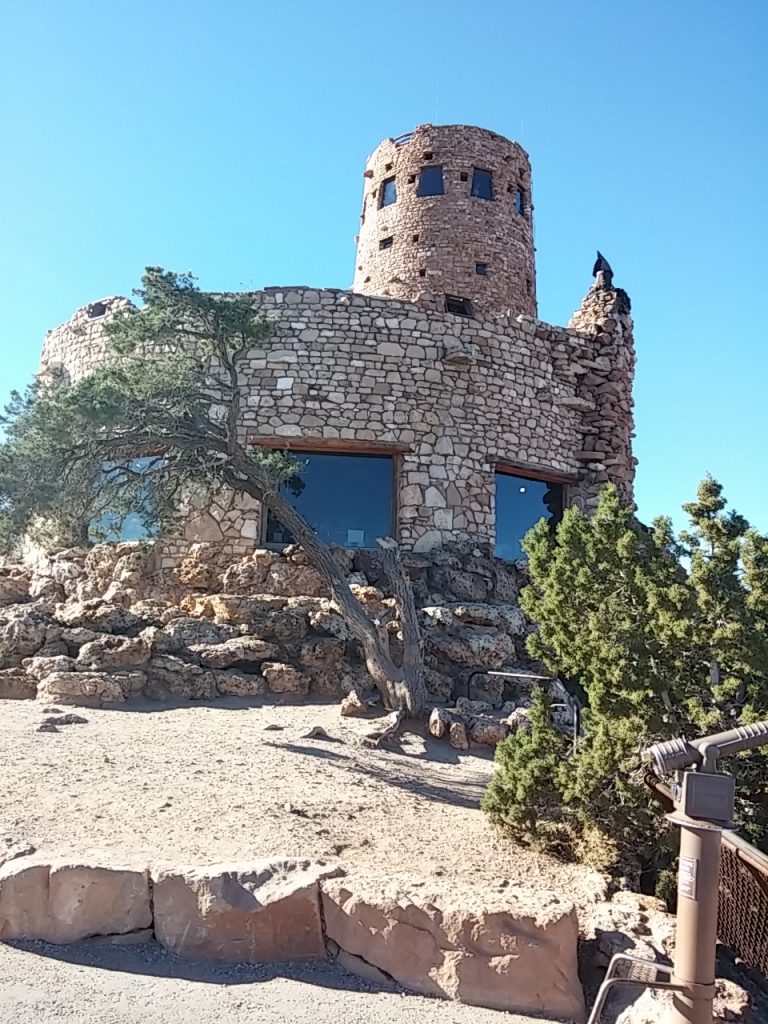 The windows are small, irregularly shaped, and appear randomly placed.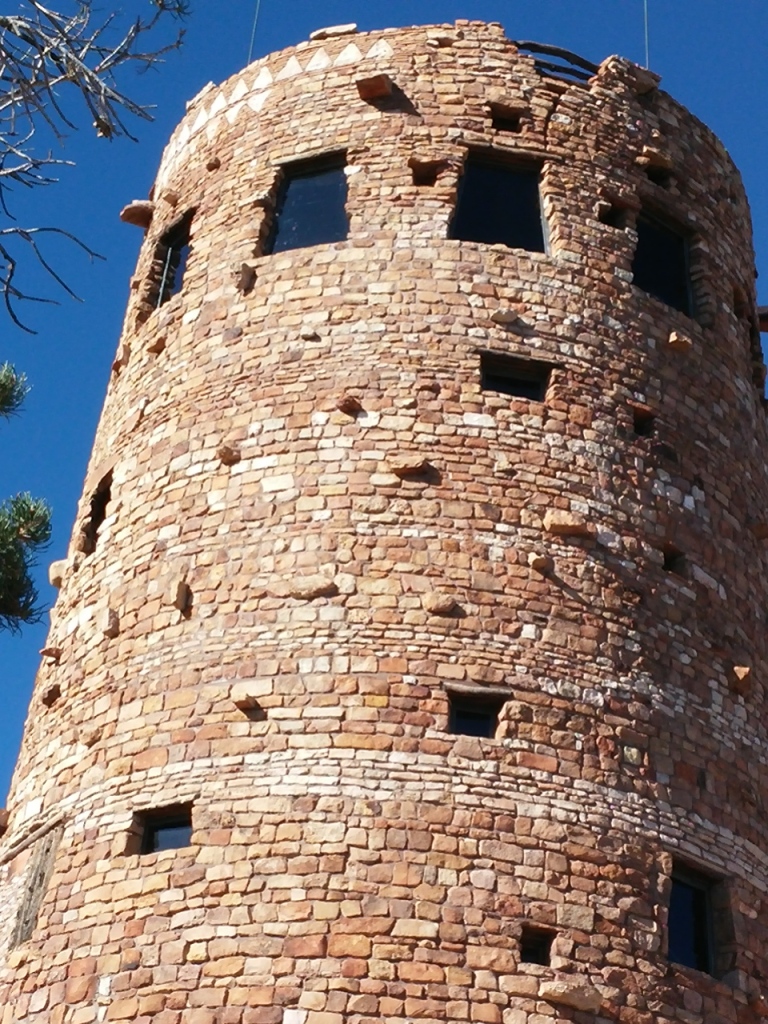 Colter spent six months researching before building a scaled model. She then had a 70′ platform built to assess the views from the proposed site.
I could go on and on, but the photos tell the story better than I do.
The wood ceiling on the ground floor hides a steel structure that supports the remaining stories.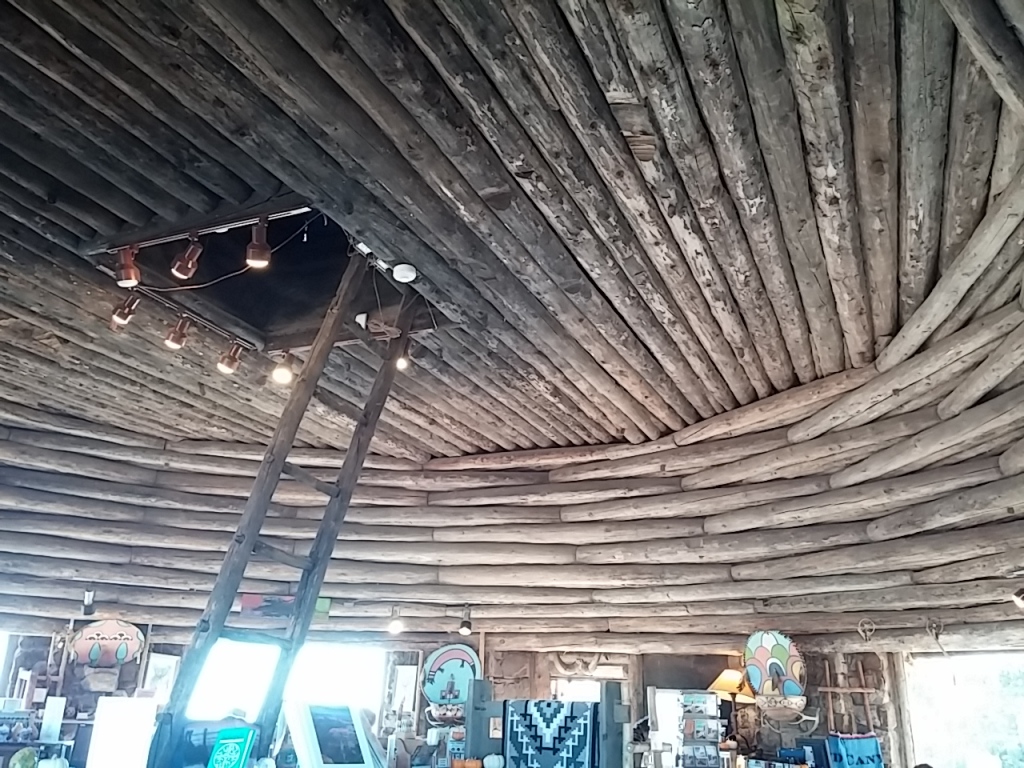 The stairway railings were wrapped with some sort of hide that's been well worn with decades of use.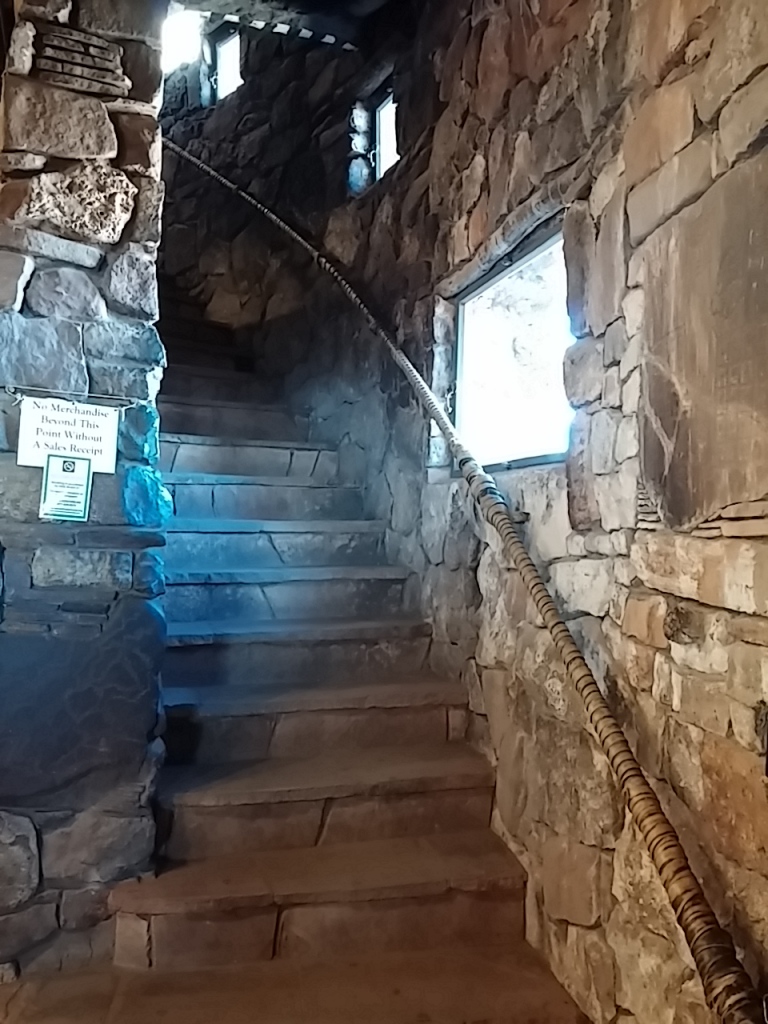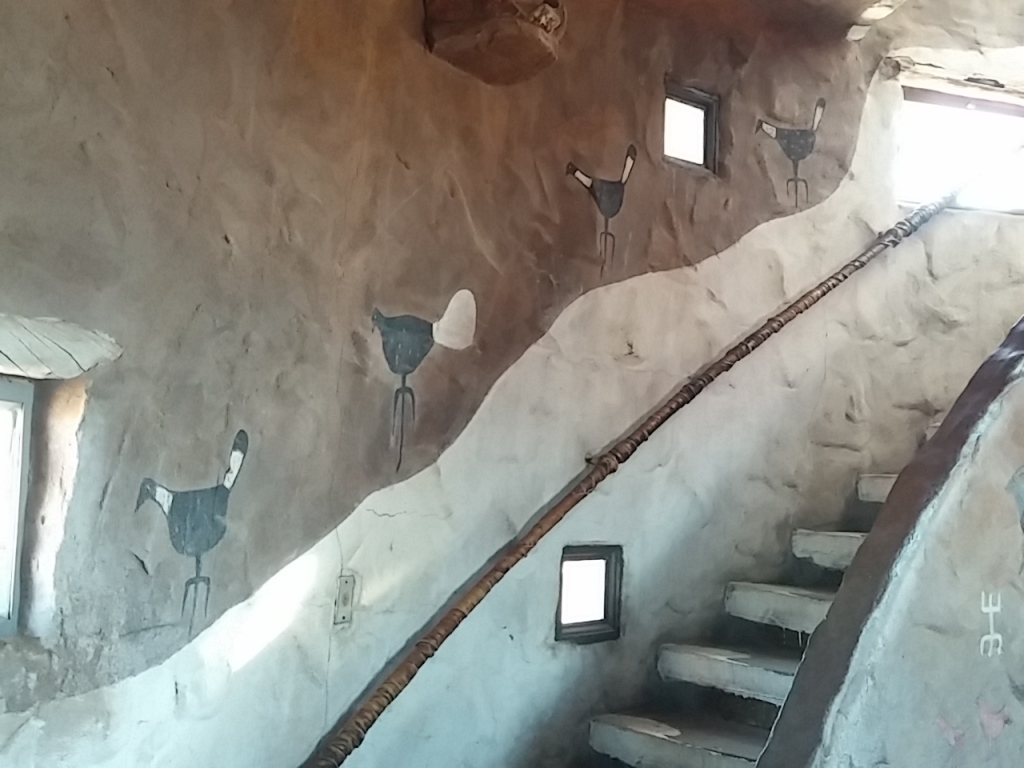 A view through a central column ties the three upper floors together.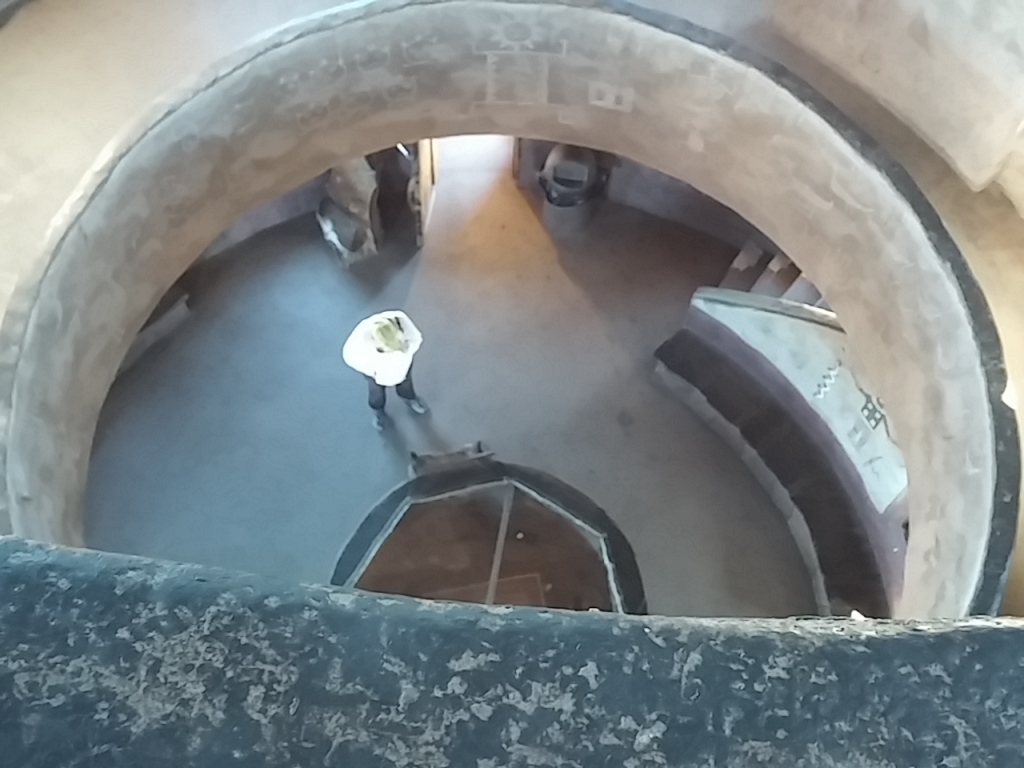 The views from all of the windows are stunning.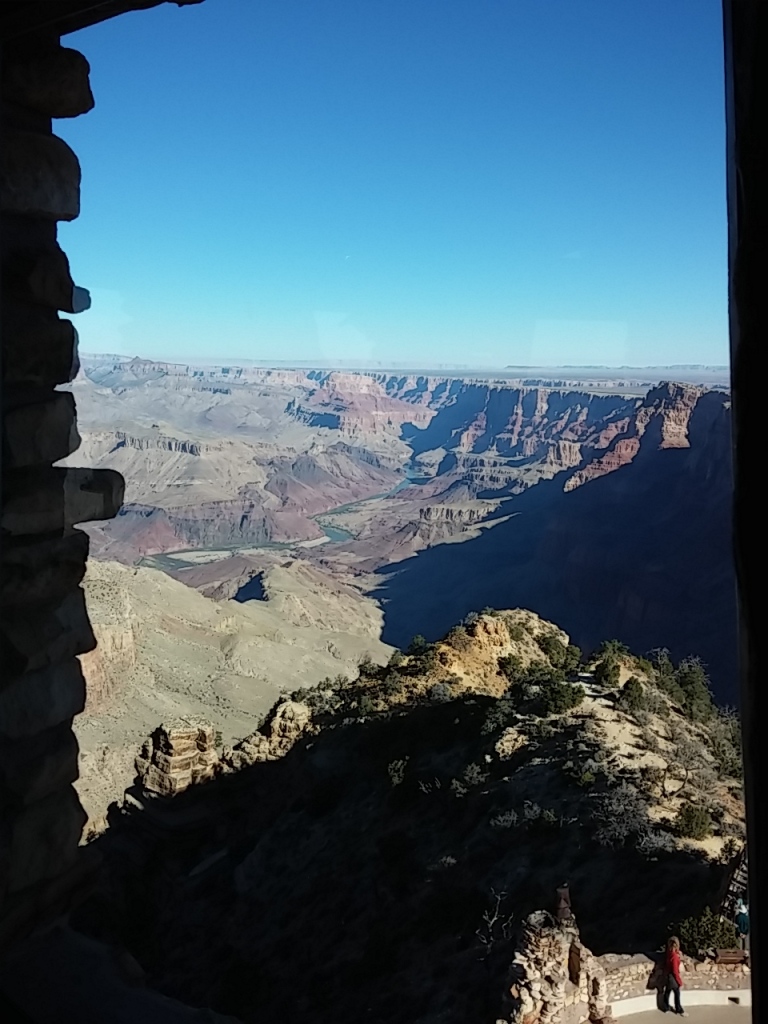 The artwork and design touches on both inside and outside of the building show an intense use of detail as shown in this closeup of the top floor ceiling and the petroglyphs embedded on a rock within a T-shaped door formation on the tower wall.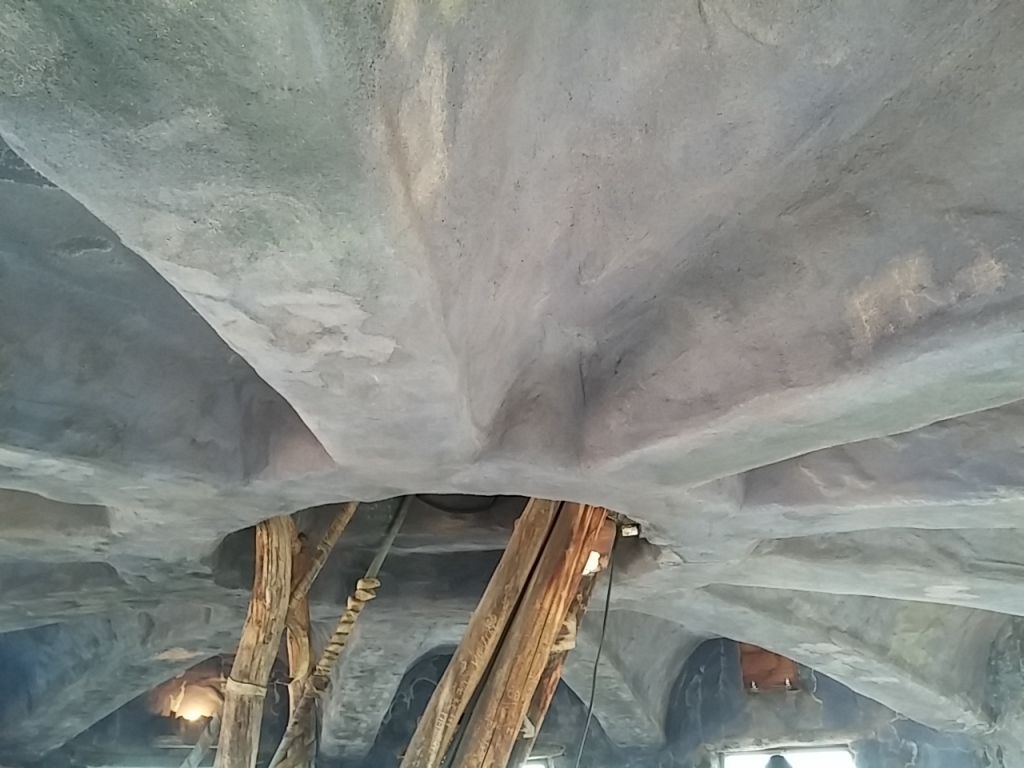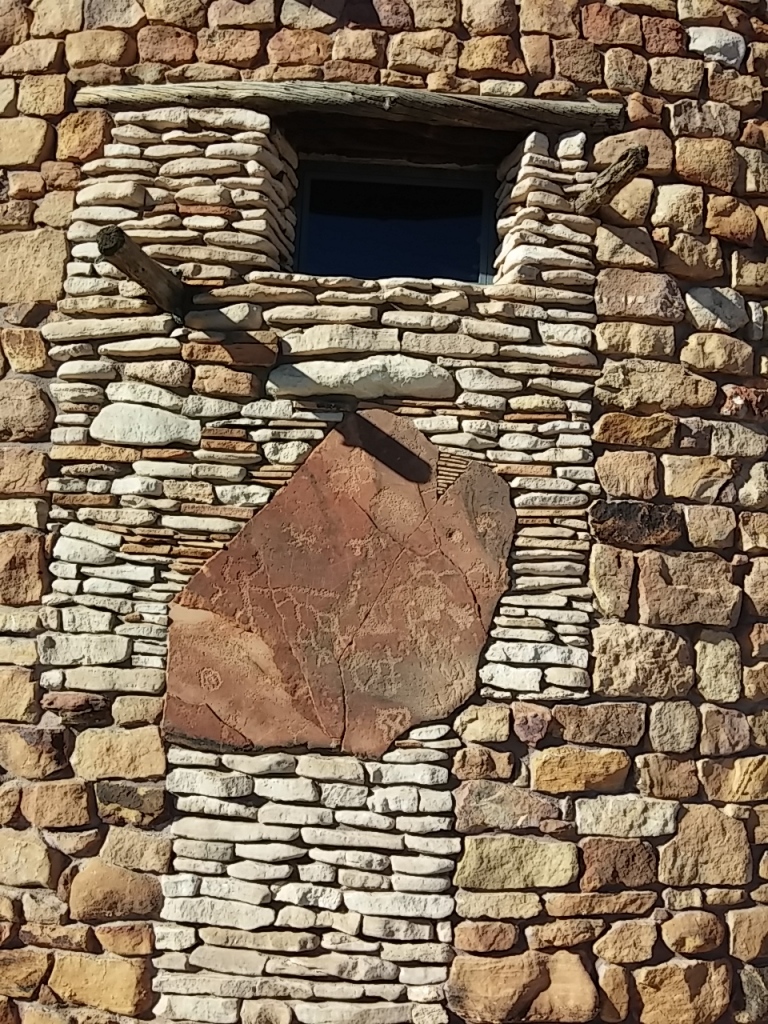 The murals inside use colors that many of the area tribes user in their artwork.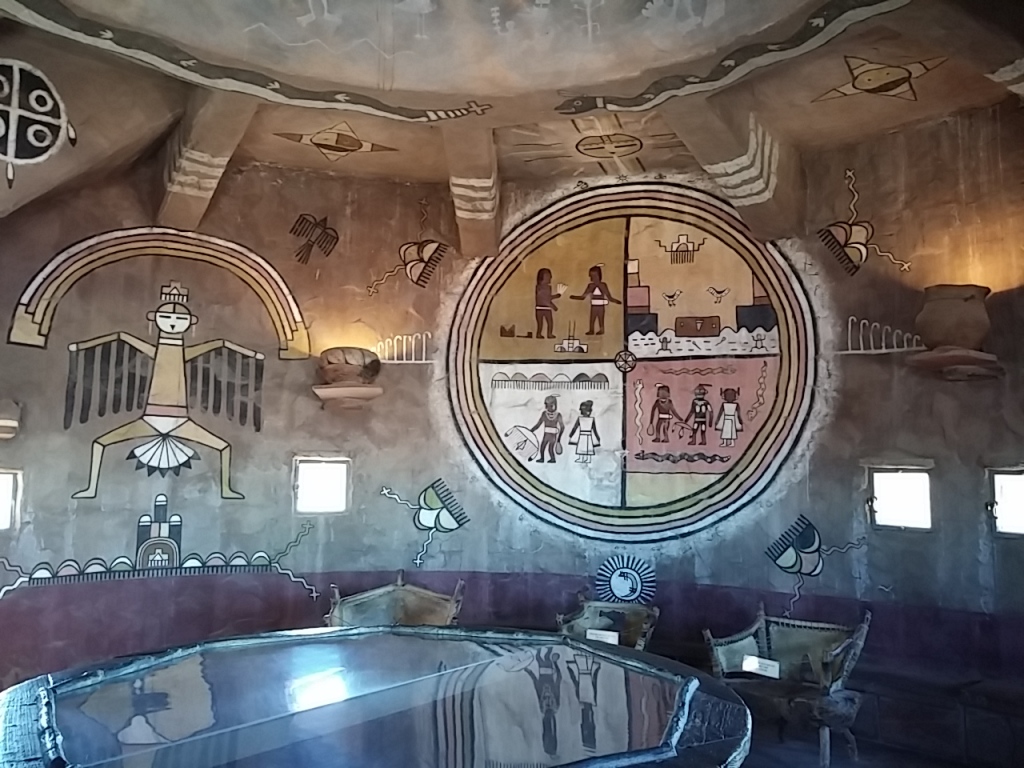 See the jagged brick around this window? From the outside of the tower, this looks like a hole in the brick so that the wall is broken.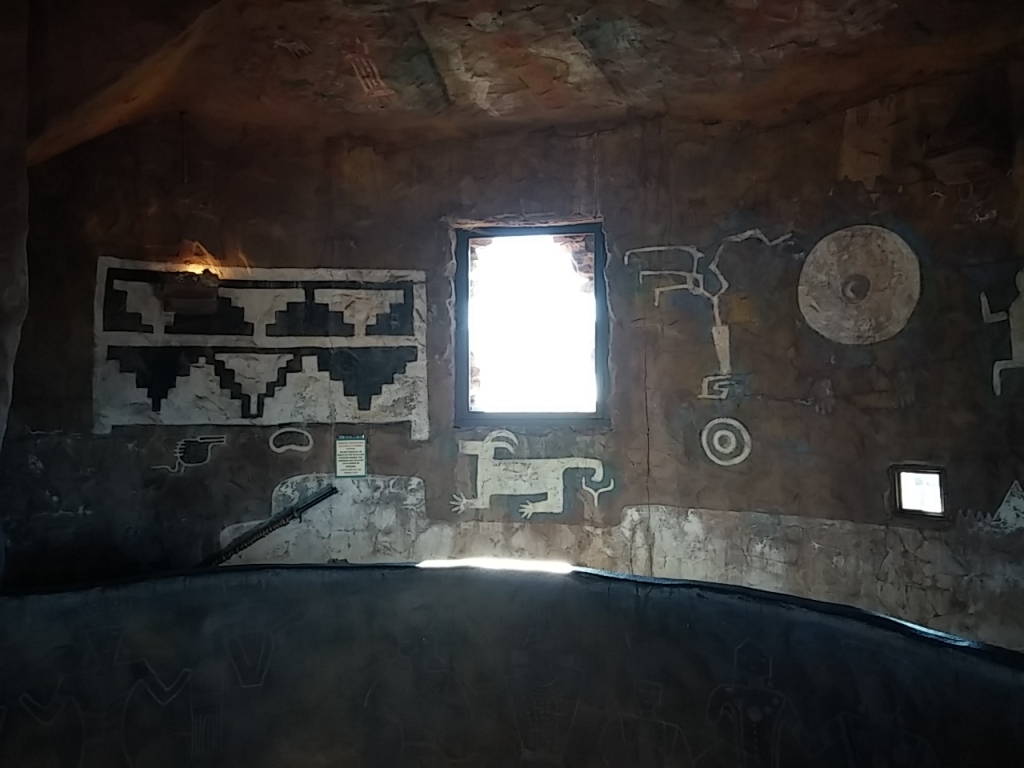 A few more photos from our views of the canyon…