Wall, South Dakota
Drove through the Badlands National Park yesterday.
Stunning vistas and very diverse topology.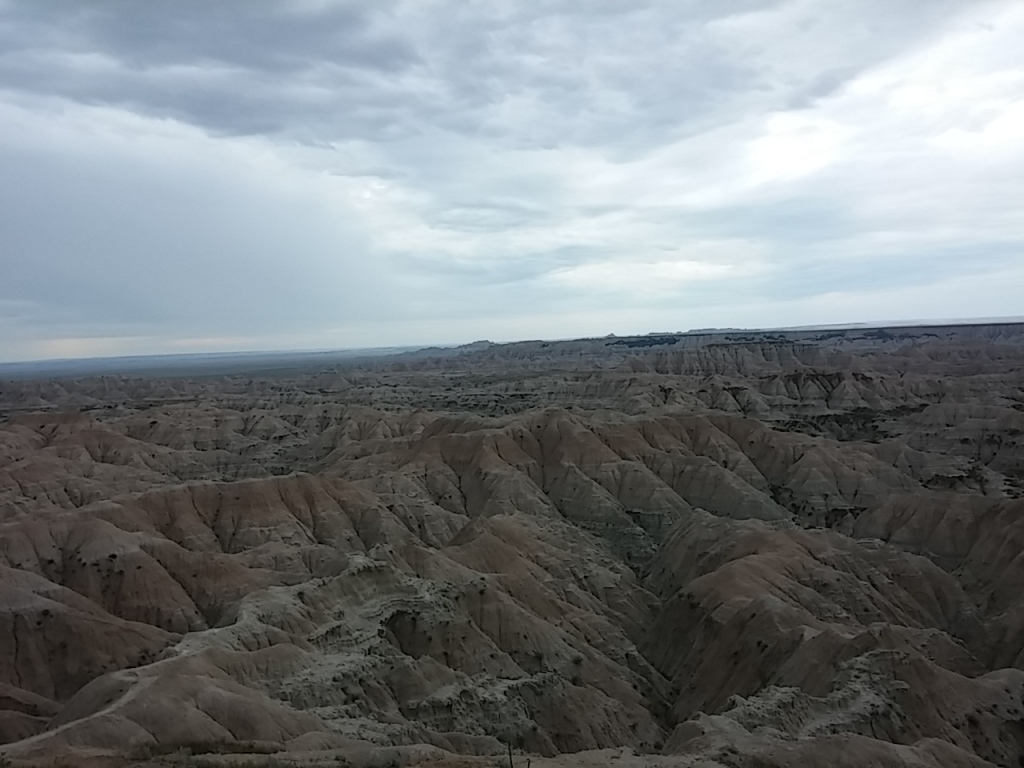 When we drove through the Badlands of North Dakota last month after lots of rainfall, the dirt was heavy clay and felt similar to wet Play Dough.  There hasn't been much recent moisture here in South Dakota, and the dirt is hard as rocks.
We were lucky to see a pair of Rocky Mountain big horn sheep grazing right near the road.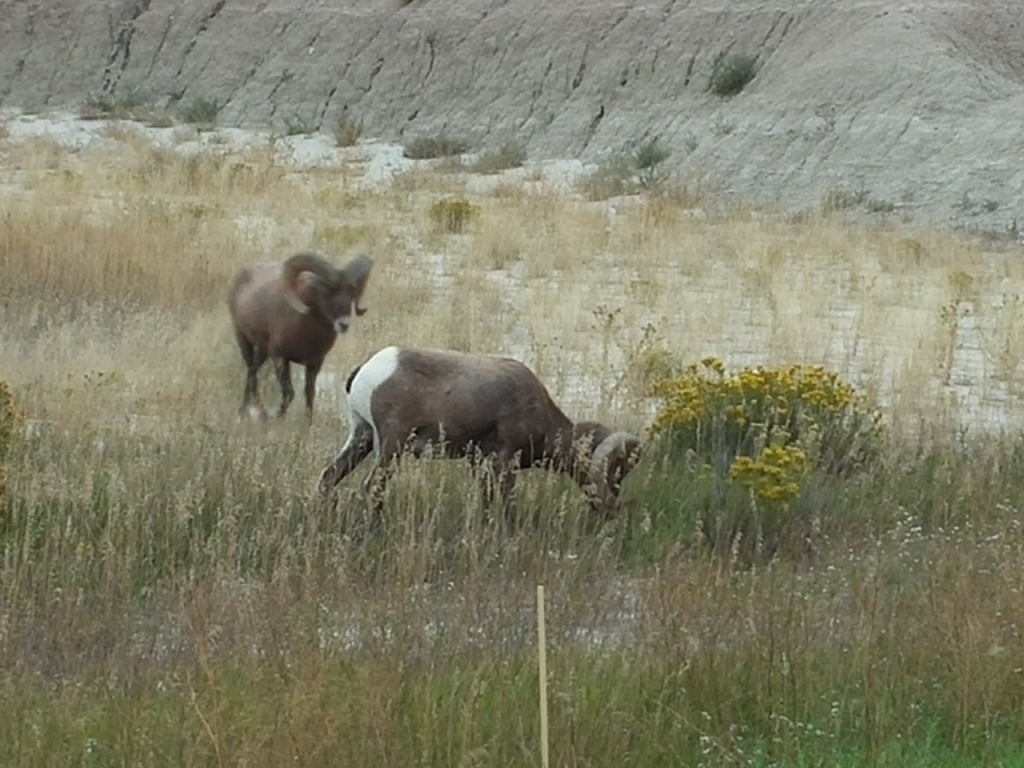 We did see a handful of buffalo and dozens of prairie dogs along with big warning signs that the prairie dogs have the plague. I wondered if the idiots who got within five feet of the mountainsheep got that close to the prairie dogs…
There were lots of lookouts to pull off to get a better look. One of them was surrounded by grass which the deer just loved.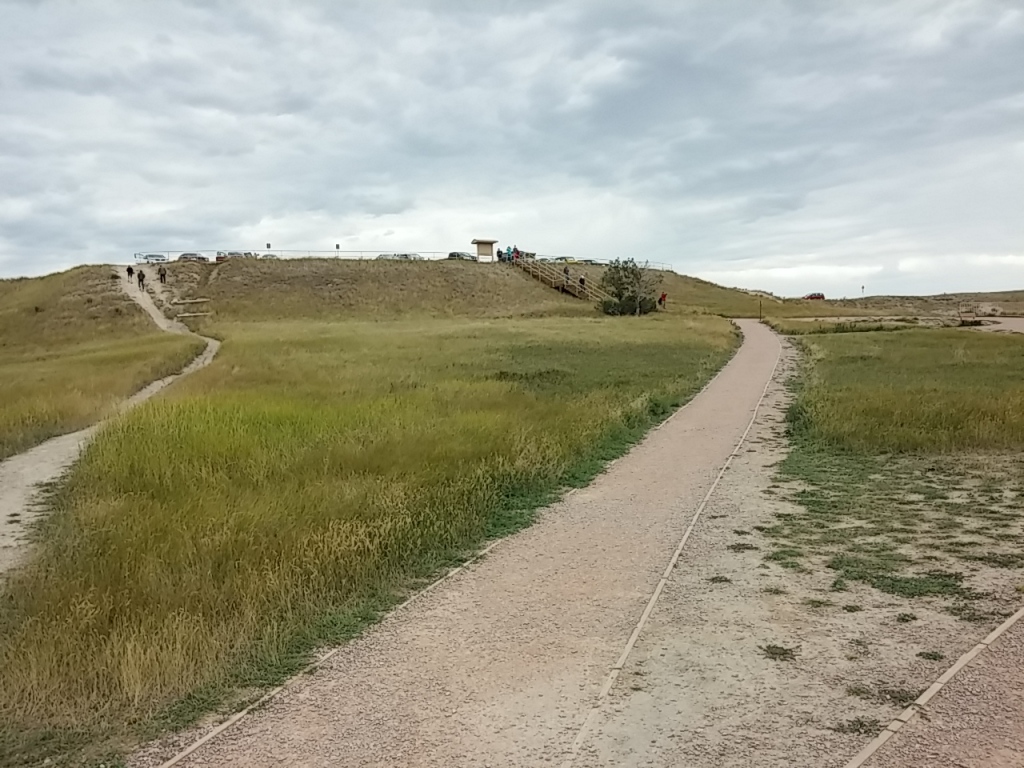 But we didn't quite understand why the deer walked to the edge of the canyon to poo. There were only a few droppings in the grass and dozens on the dirt.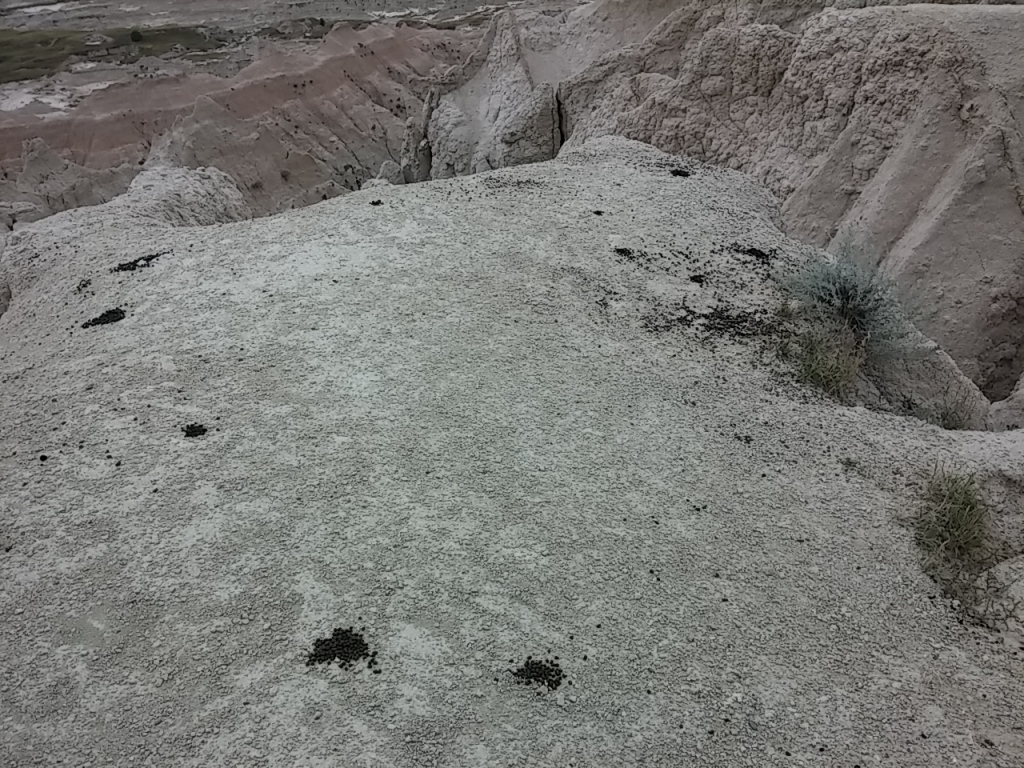 After some discussion we figured it was one of two things:
The deer were tourists who just stopped for quick bite and wanted to take in the view.
OR
The deer were graffiti artists marking the territory as theirs.