Boise, Idaho
During our drives around Arco, we saw some amazing scenery.
My favorite was the Big Lost River Valley. (This picture is hijacked…)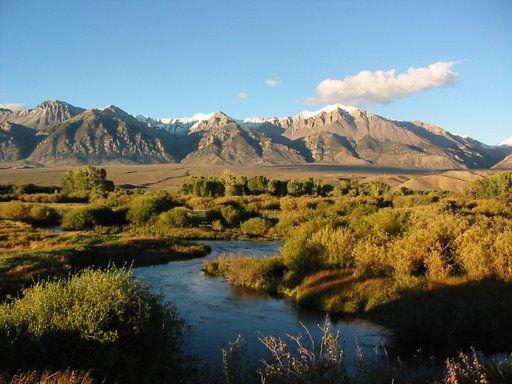 The Big Lost River is a large river that basically gets lost. It starts in the Pioneer Mountains, a subrange of the Rockies. It is 135 miles long, and its surface flow does not reach any other river. It disappears from the ground and vanishes into the Snake River Aquifer.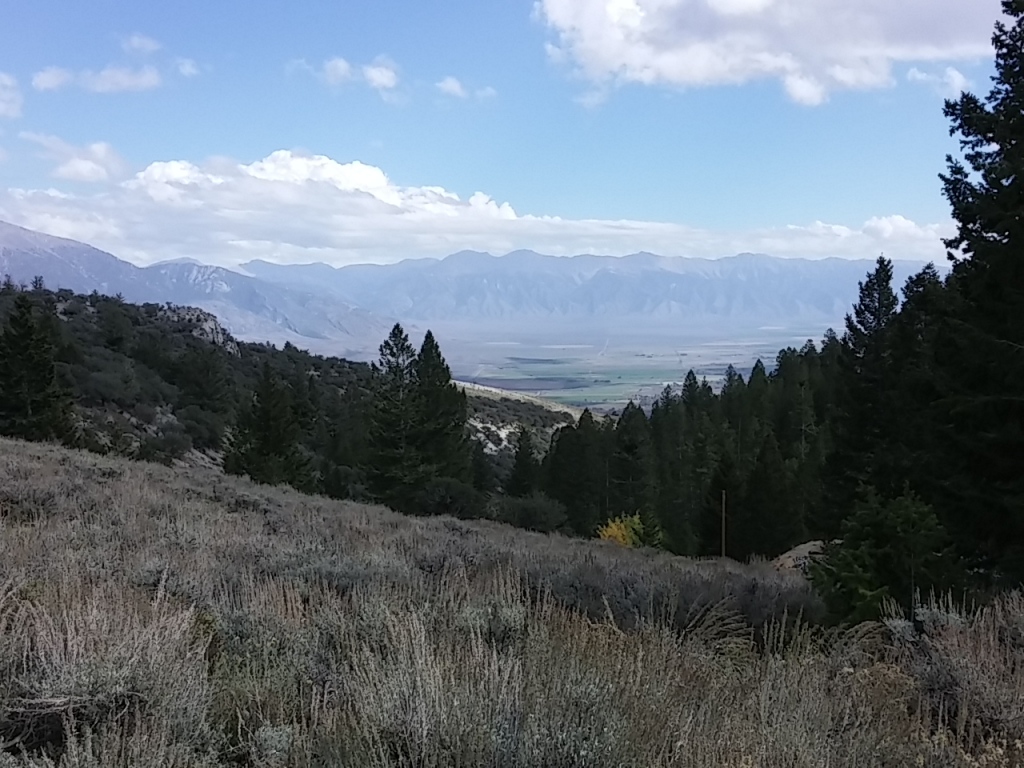 Some call the Pioneer Mountains the Idaho Rockies, and the name certainly fits. They are very pretty. (Another stolen photo…)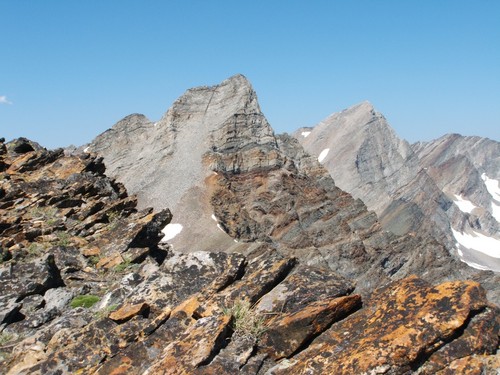 Borah Peak, the highest in Idaho, tops out at almost 13,000 feet.
The mountain range is long and has many valleys. Here is someone else's photo of the Upper Pasherimoi Valley. Awesome.

The valley is home to multiple farms and ranches. It's at about 5000 feet in elevation, so we guessed that the alfalfa tests high for protein content because of the shorter growing season.
King Mountain, which is close to Arco, attracts hang gliders. (Another hijacked photo.)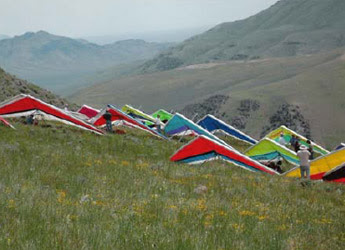 This is one area I'd love to come back to to explore some more.