Idaho Falls, Idaho
Idaho is well known for its potatoes, and we are definitely in Potato Country.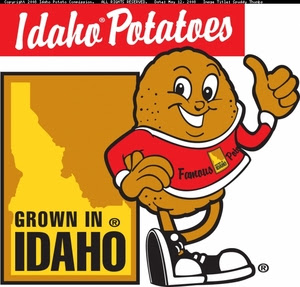 We watched some harvesting in Ashton the other day, and yesterday we watched some more in Idaho Falls.
We think that two tractors dig potatoes up as they go down the field with four untilled rows between them. They each cover about six rows, and they pile their harvest towards each other.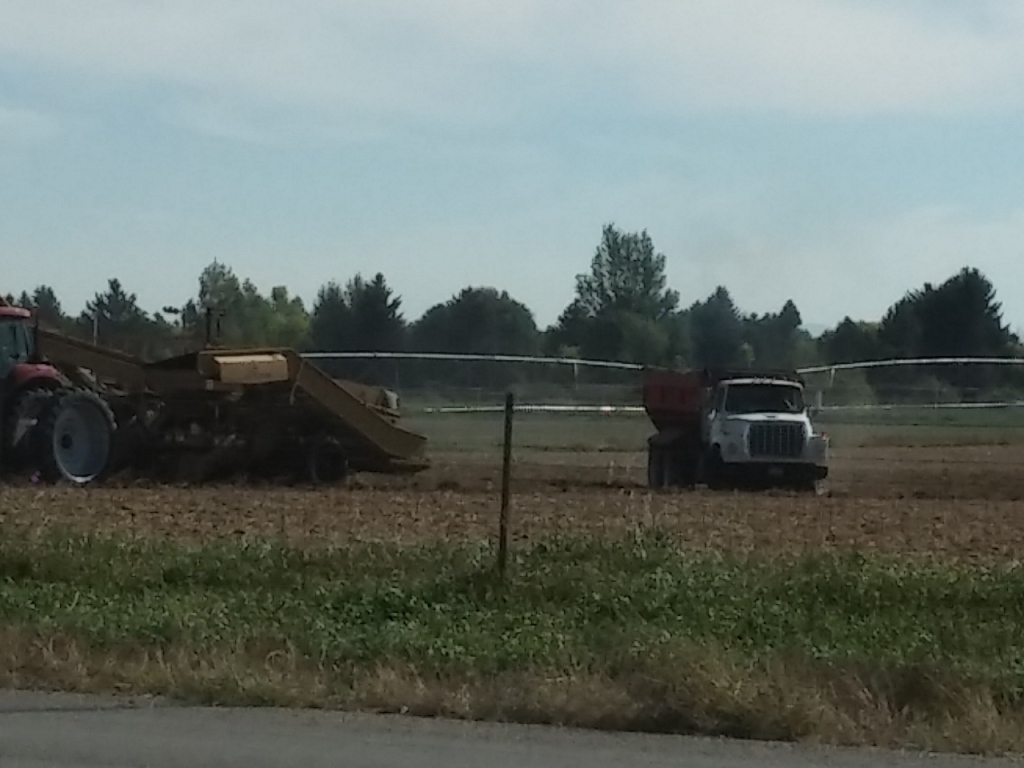 Then there is another larger tractor that digs the four rows that separated the tilling tractors. It then picks up the tilled potatoes from all sixteen rows.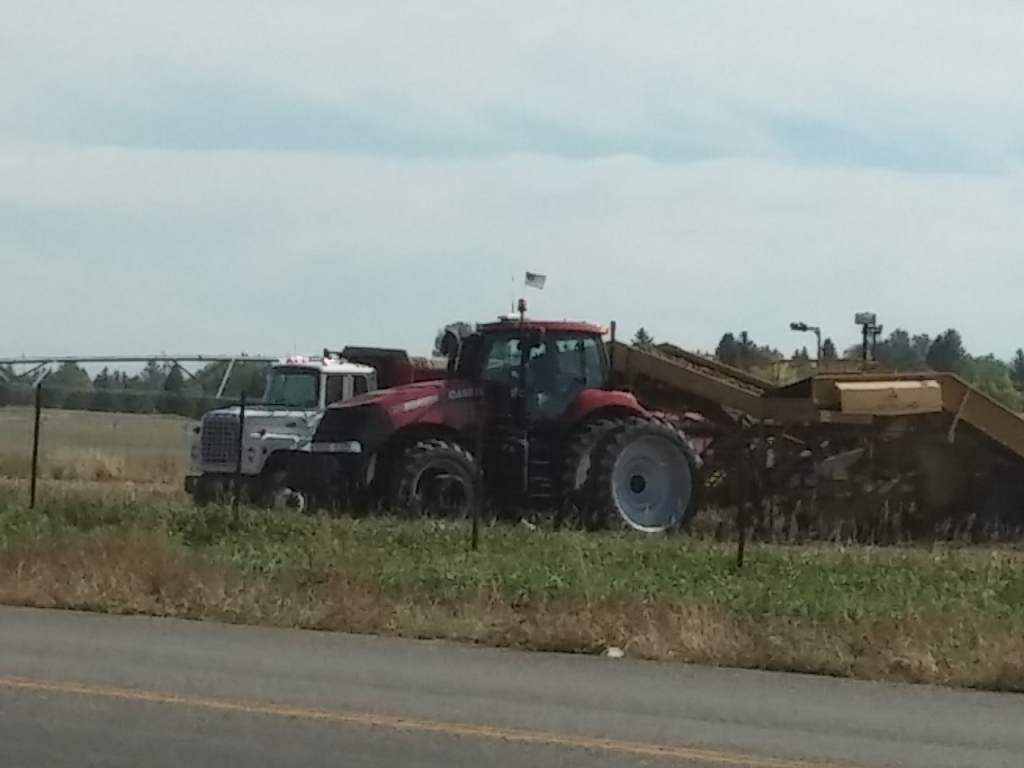 This larger tractor has a conveyer belt that dumps the potatoes into dump trucks or semis.
We were astonished at how many potatoes were harvested for the amount of ground covered. The potatoes were at least six inches deep on the conveyor belt, and the tractor was moving s-l-o-w-l-y.
Most of the older farms still have potato sheds on their property.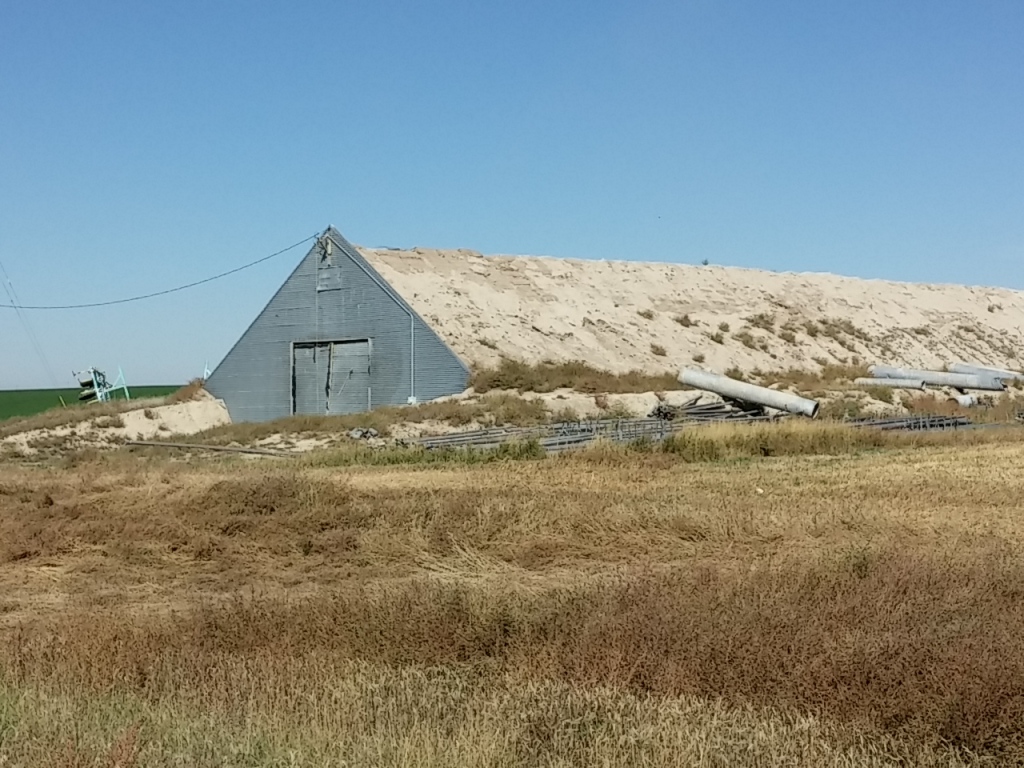 Potatoes,  potatoes,  potatoes as far as the eye can see.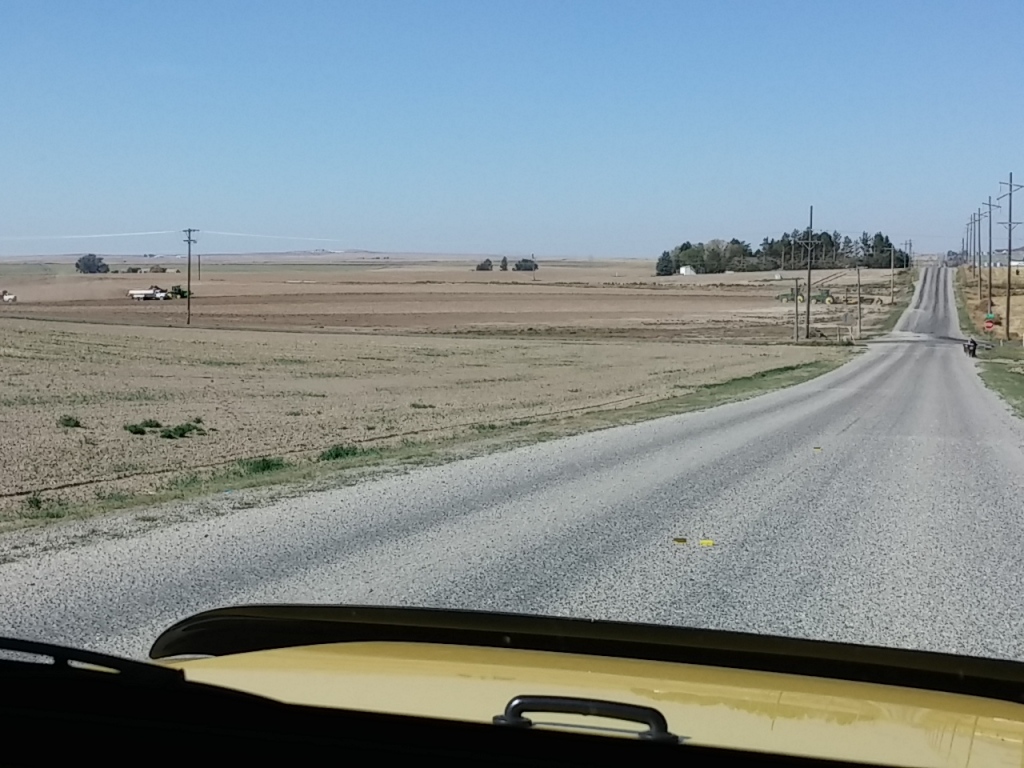 Idaho Potato Fast Facts:
300,000 acres of potatoes are grown each year.
11 billion pounds of potatoes are harvested each year.
Those 11 billion pounds would fill 500 NFL football field stadiums.
Many schools close for two weeks for Fall Harvest so kids can help with the potato harvest.
Idaho grows about 1/3 of the total US fall potato harvest.
New York state uses the most Idaho potatoes.
Idaho's rich volcanic soil,  cool nights, and warm days help make their potatoes the best.
We've tried these a couple of times in Homer, and they are quite good and microwave perfectly…