West Yellowstone, Montana
Over the last few days, we've taken four drives through the Lamar Valley to view wildlife. And on each of those days, we've seen scores of people waiting patiently to view wolves.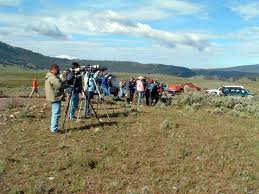 We joined some other lucky people one morning and were very lucky to be able to see a lone black wolf jogging up a hill. We were close enough to see him without binoculars.
Others on a hill close by were trying to get a peek at wolf cubs that had been seen the day before in that particular spot.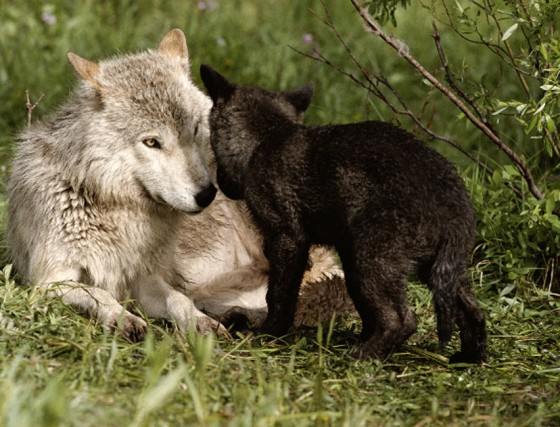 And everyone there was very kind and shared telescopes and binoculars.
I've seen wolves before, so while I was happy to see them I wasn't as HAPPY to see them as most of the people there. Most of the people were euphoric at their sighting.
Wolf sighting hunters are a special breed. Almost fanatical in their dedication to see a wolf. They will wait hours in pouring rain, patiently glassing a dead buffalo in the hopes that maybe a wolf will stop by. And if two wolves show  up, they are ecstatic.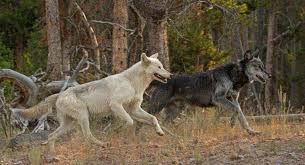 Many of the wolves are tagged and numbered. Wolf people know the number of the wolf they saw and whether that wolf is the alpha male, a male who is high the pack but does not mate, a female….
Their passions and knowledge are astounding.
I watched a husband and wife hug each other and cry over their wolf sighting. I'm happy their trip to Yellowstone provided them to reach their dream.
PS None of these wolf pictures are mine.