Cooke City, Montana
For wildlife lovers, the Lamar Valley is the closest thing to heaven on earth.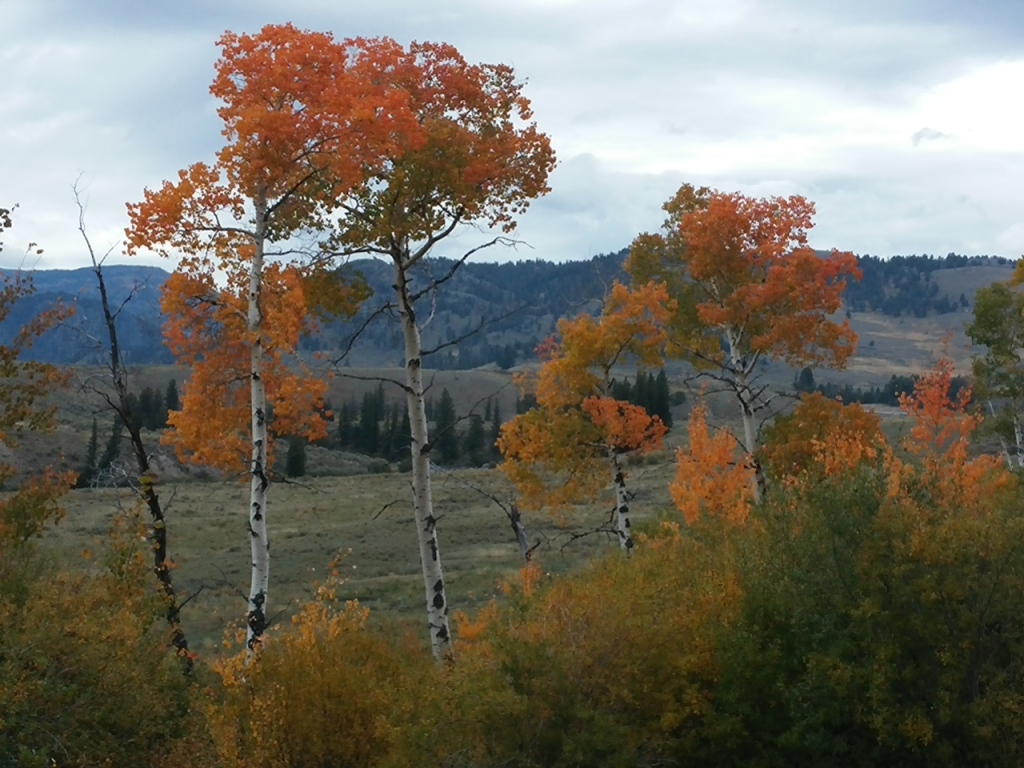 The valley is defined by the Lamar River which is a tributary of the Yellowstone River. The Lamar River is almost 40 miles long, and the road Yellowstone visitors use to cross the valley is about 20 miles by my uneducated guess.
During the fall, the majority of Yellowstone's buffalo live in the Lamar Valley. Well over two-thirds of the 750+ buffalo we saw on one afternoon's drive were in the valley.
While the herds are spectacular, for me there's something very serene about one solo buffalo…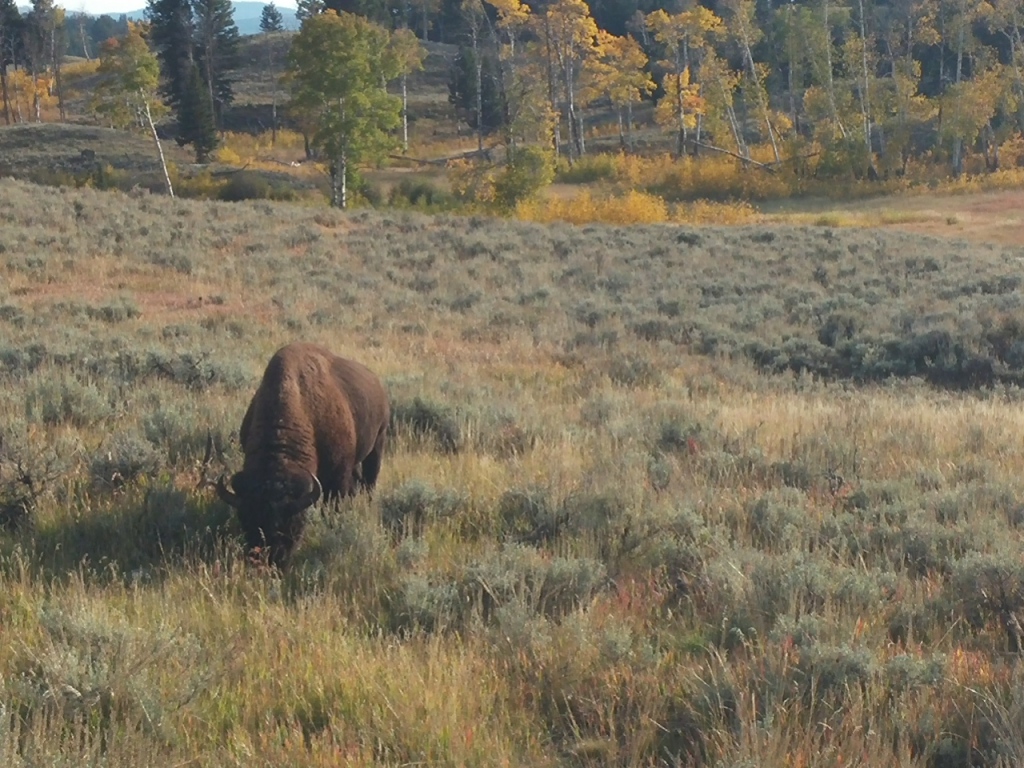 On our way to the valley, we were rewarded with views of nine mountain goats on the rock walls surrounding the road. They are hard to see with the naked eye, but patient glassing with binoculars paid off.
On the other side of the valley, we ran into some mountain sheep. Alas, only ewes. No rams. Not my best photo, but squint really hard and you'll see the sheep near the center of the photo.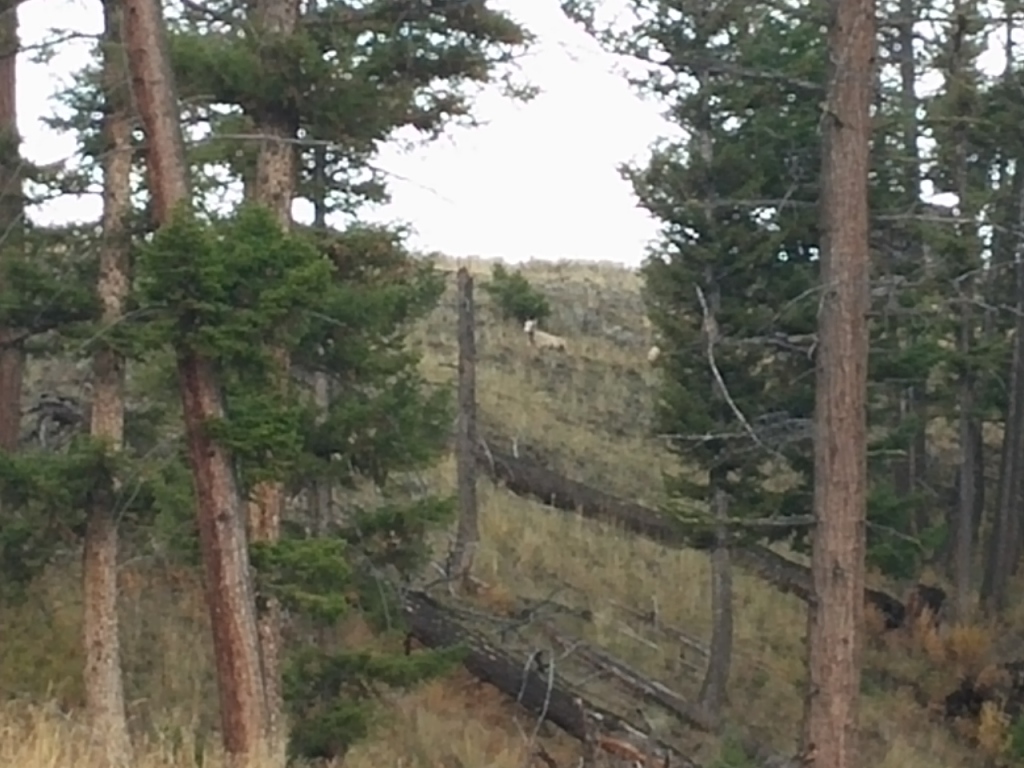 On our way back into the valley, we were surprised with a black bear sighting. Again, hard to see, but it's my only proof that we really saw a bear. 🙂
Short back story here. . .
When Melissa was just about to enter junior high, her cousin Theresa told her that there's only two words you need to know to get through junior high: "Fight! Fight! Fight!" and "Teacher! Teacher! Teacher!" You run towards the commotion during the "Fight!", and you run away whenever anyone yells "Teacher!"
Apparently most of the visitors in Yellowstone learned the same thing…
Everyone stops with "Bear! Bear! Bear!", and then they get way too close to the bear to get their pictures. Then when someone yells, "Ranger! Ranger! Ranger!", they run away to the proper distance to be safe from a bear attack and try to look good in the ranger's eyes.
Just love the slow pace along the roads in Yellowstone as the wildlife controls the pace of life….