Cooke City, Montana
We drove into Yellowstone this afternoon and took a route new to us.
We drove from where we are staying near Cooke City, aka The Coolest Small City in America. (Not sure why it's considered the coolest small city. Perhaps it's the 7500 elevation that keeps it chilly all year. Maybe it's because buffalo graze just off Main Street.)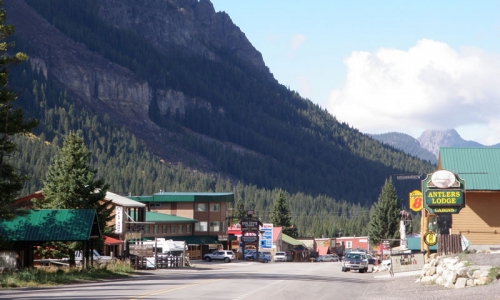 Staying near the northeast entrance of the park is perfect for wildlife lovers because it's a hop, skip, and a jump to the Lamar Valley. More about the Lamar Valley tomorrow…
We continued on into the Mammoth area in the hopes of seeing some elk. We weren't disappointed.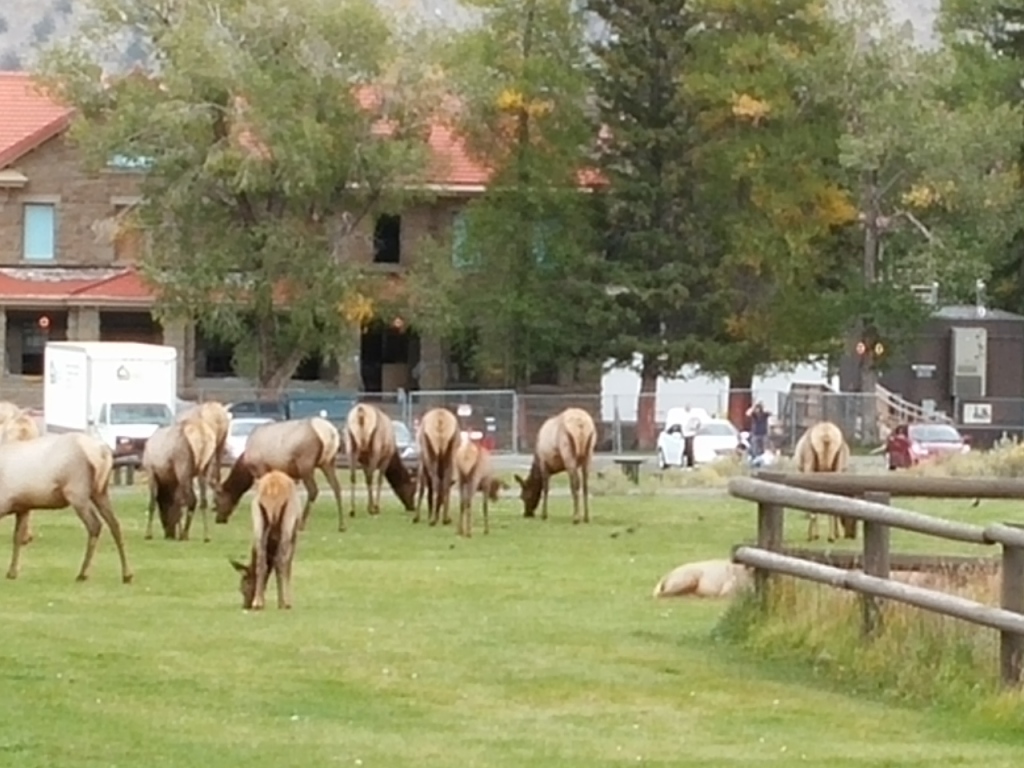 There was a herd of about 25 cows and one lone (and very busy) bull.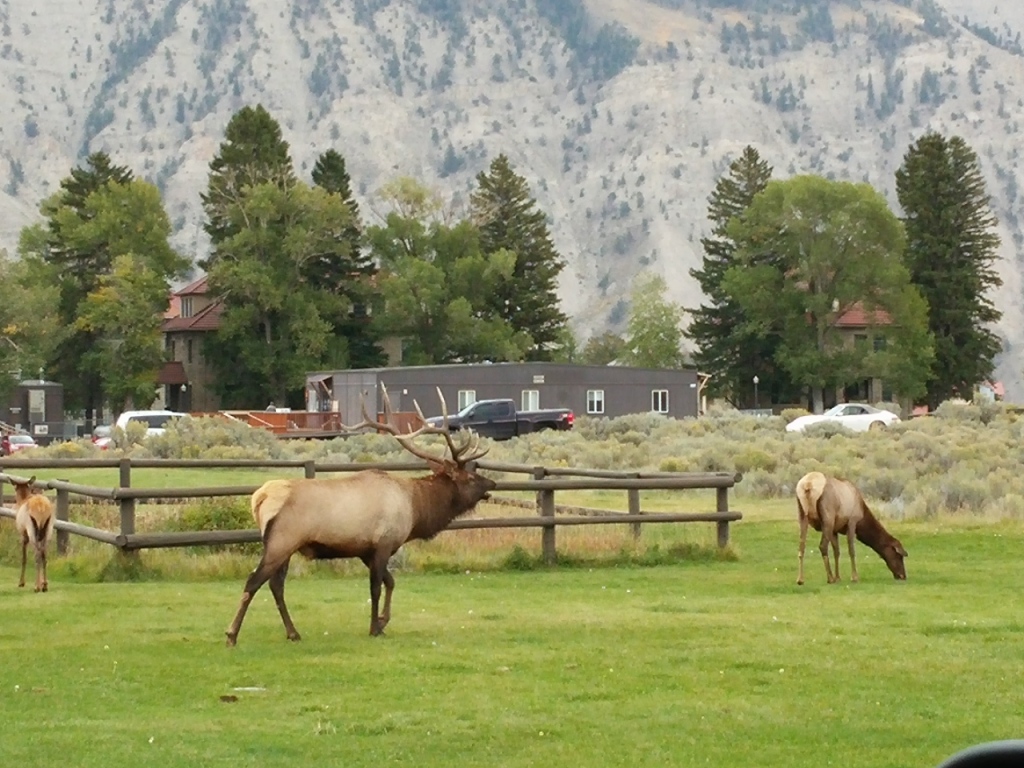 Hundreds of homo sapiens, including us :-), stopped to gawk.
We were fascinated by the elks' behavior. The cows kept trying to wander off, and the bull kept getting the wandering cows back to the safety of the herd.
Here he is squealing at two cows as he pushes them back to the herd area.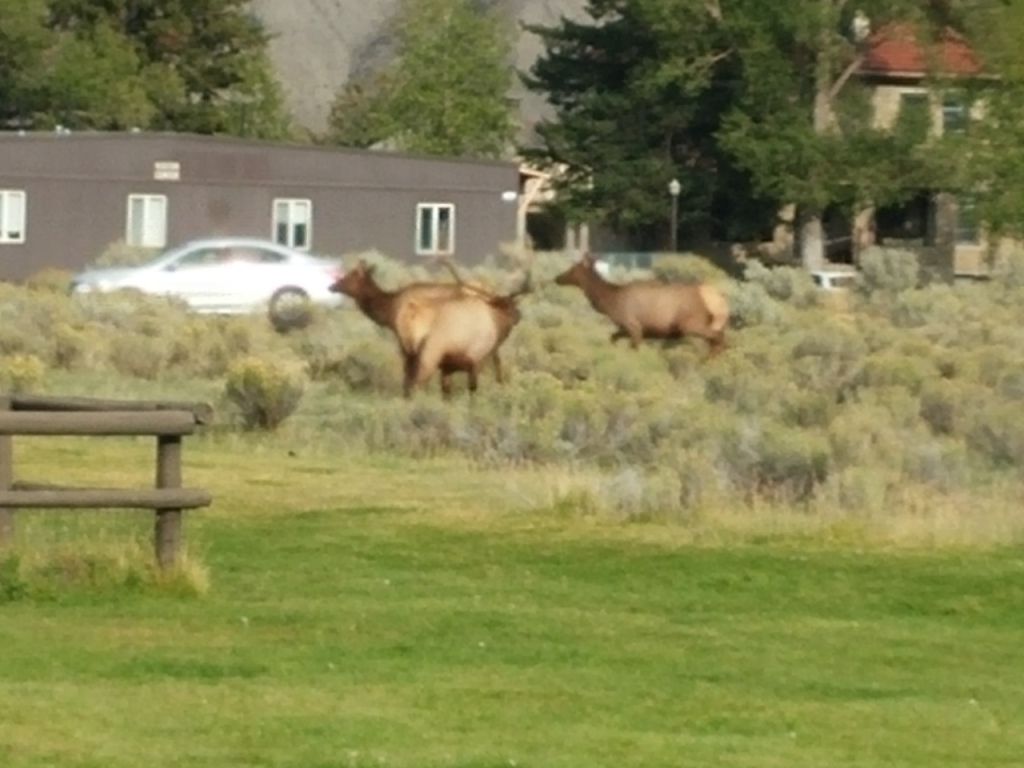 Rich asked the park ranger (who was herding all of us homo sapiens 🙂 ) if there were any other bulls. He said that there had been but that the biggest bull chased all of the others off.
I didn't realize that bulls had so many other duties in addition to what I assumed was their only duty.