Cody, Wyoming
I lucked upon a quilt show in Cody the other day.
Beautiful works were displayed in a wide variety of styles, colors, sizes, and complexities.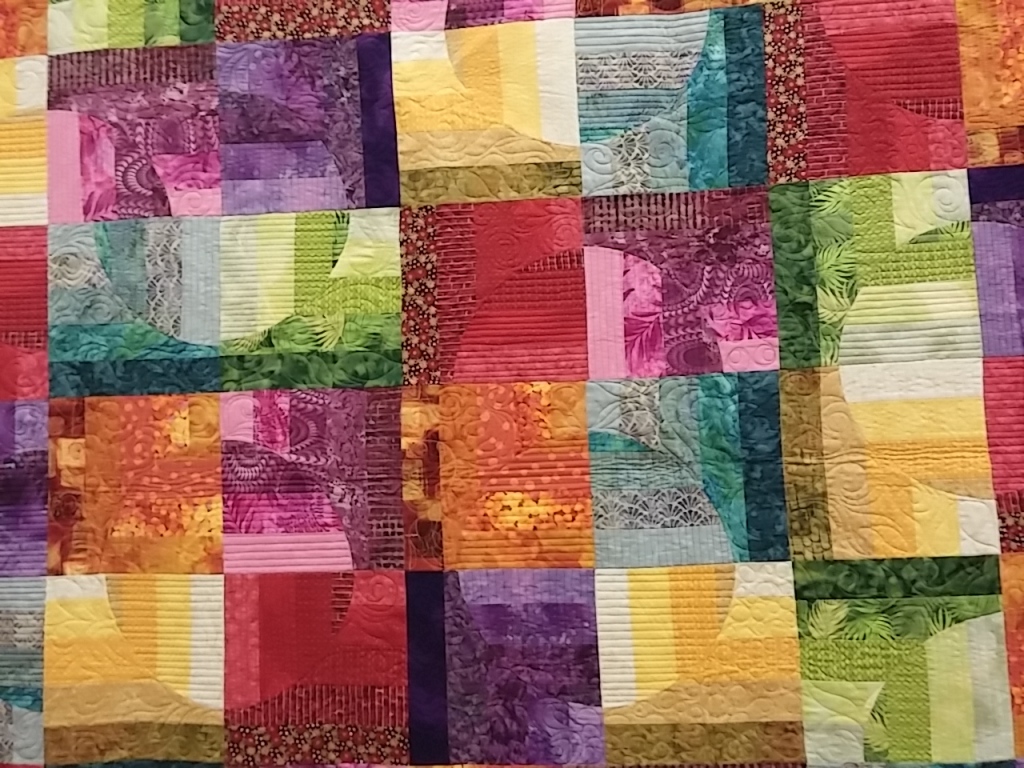 I showed up at the entrance at 5:15 p.m., and the event was due to close for the day at six. The ladies were very concerned that I would be too rushed to enjoy all the quilts in 45 minutes, so they told me I could come back the next day for free.  I wouldn't have to pay the $3 entry fee again. : -)
While small, the show had more quilts and vendors than I thought they would. And many of the quilts were amazingly designed and crafted.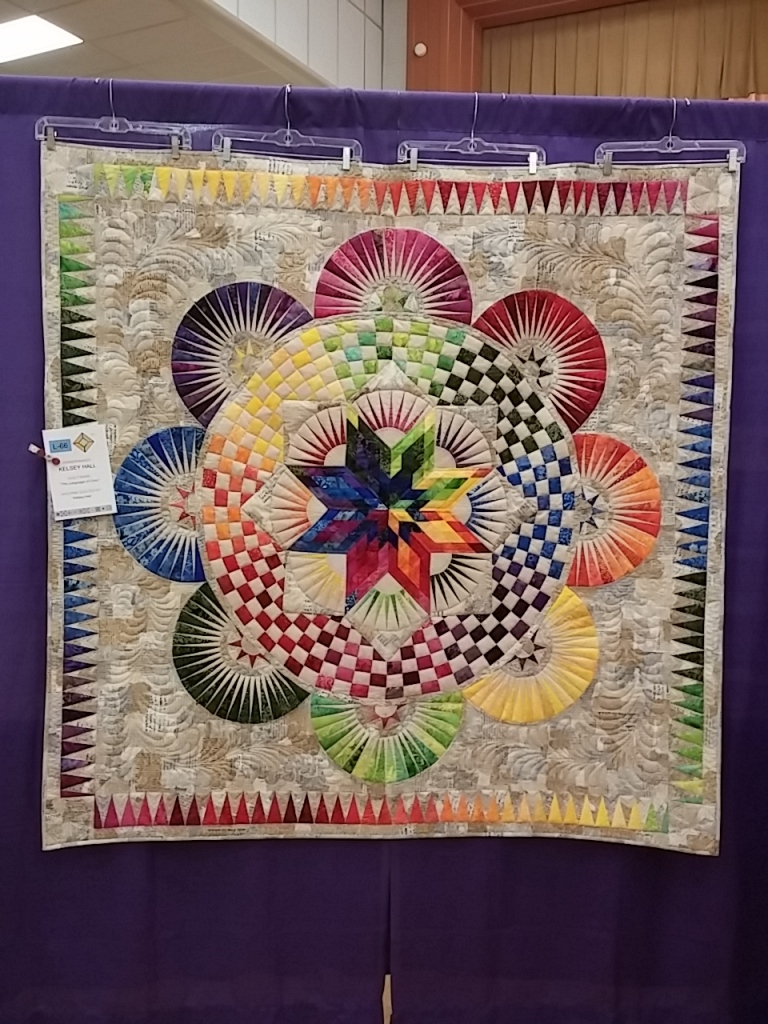 Most of the entries were machined pieced and quilted. This means that a sewing machine was used to stitch the small pieces of fabric together. In the quilt pictured above, each change of color indicates a new piece of fabric. Amazing!
Machine quilting means that a special sewing machine with a very long arm is used to quilt the quilt front, batting, and quilt backing together.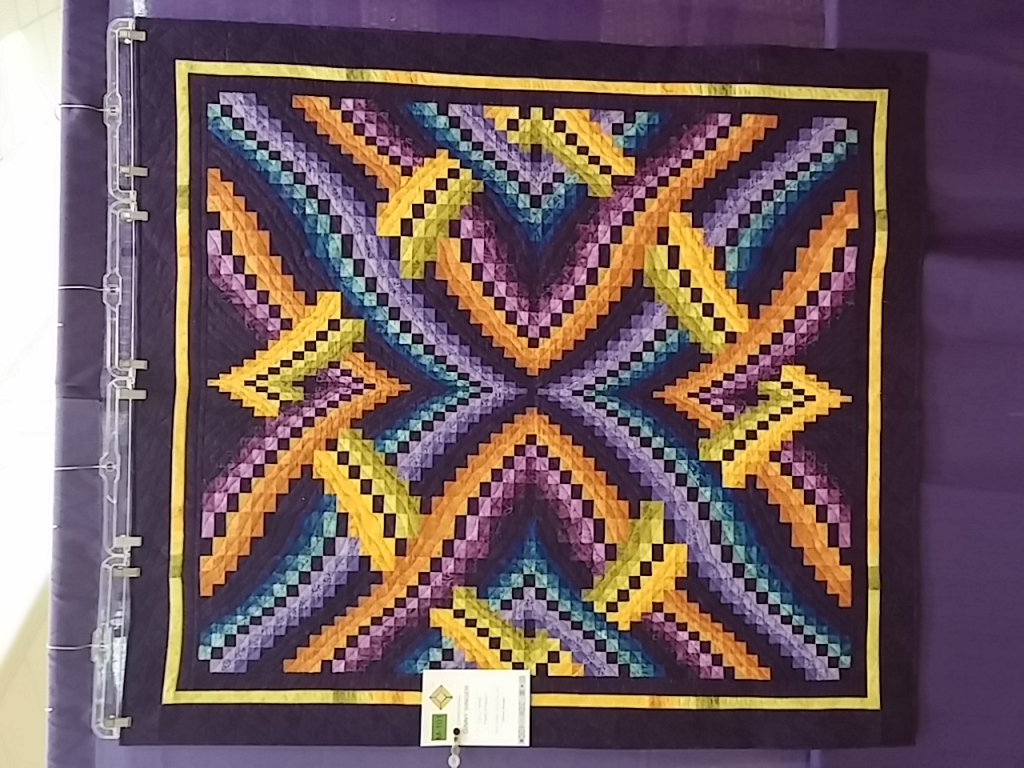 The quilting process and design can drastically change the quilt's appearance. The fabric squares in the quilt pictured above are actually square; they just appear curved because the quilting pattern is curved.
Many quilters prefer the traditional hand pieced and hand quilted method. Obviously this is very time intensive.
The quilt pictured below was completely hand pieced and hand quilted. The quilt is about 60″ square. Unbelievably well done!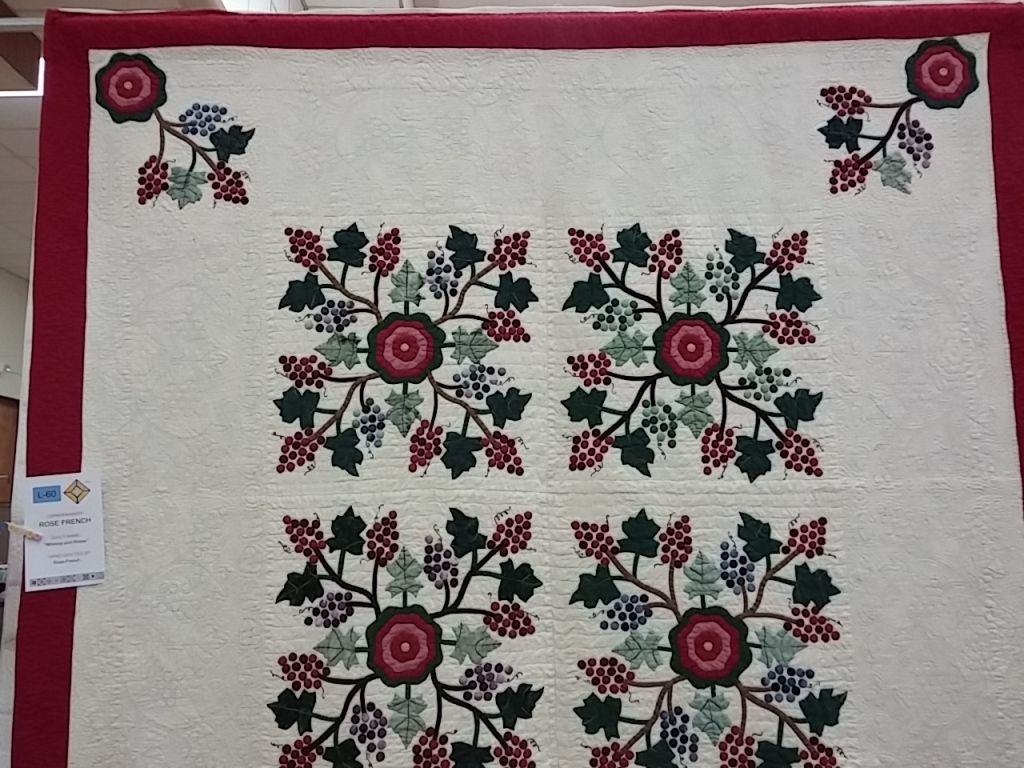 As I wandered through the quilts, I couldn't decide which I was more jealous of: the quilters' talent or the time that they dedicate to their craft…
Actually, truth be told… I'm jealous of both!
One of my favorite types of quilting is called landscape quilting. Here's one of my favorite from the show and a close up showing how the leaves were created with small pieces of fabric hand quilted onto the quilt front.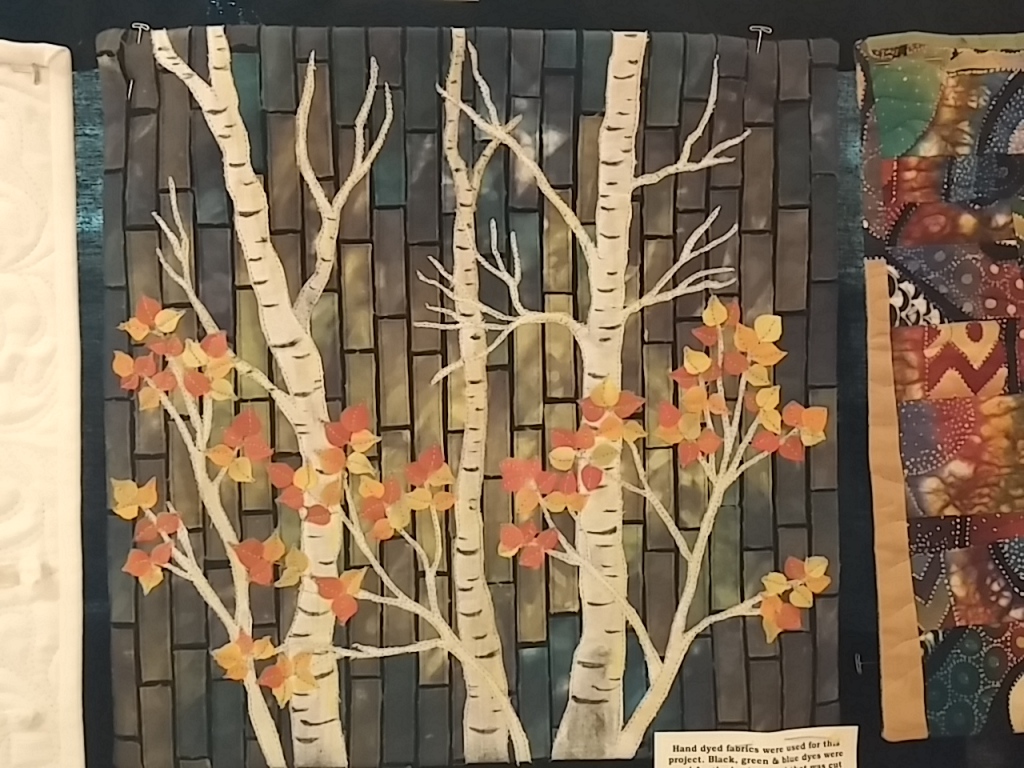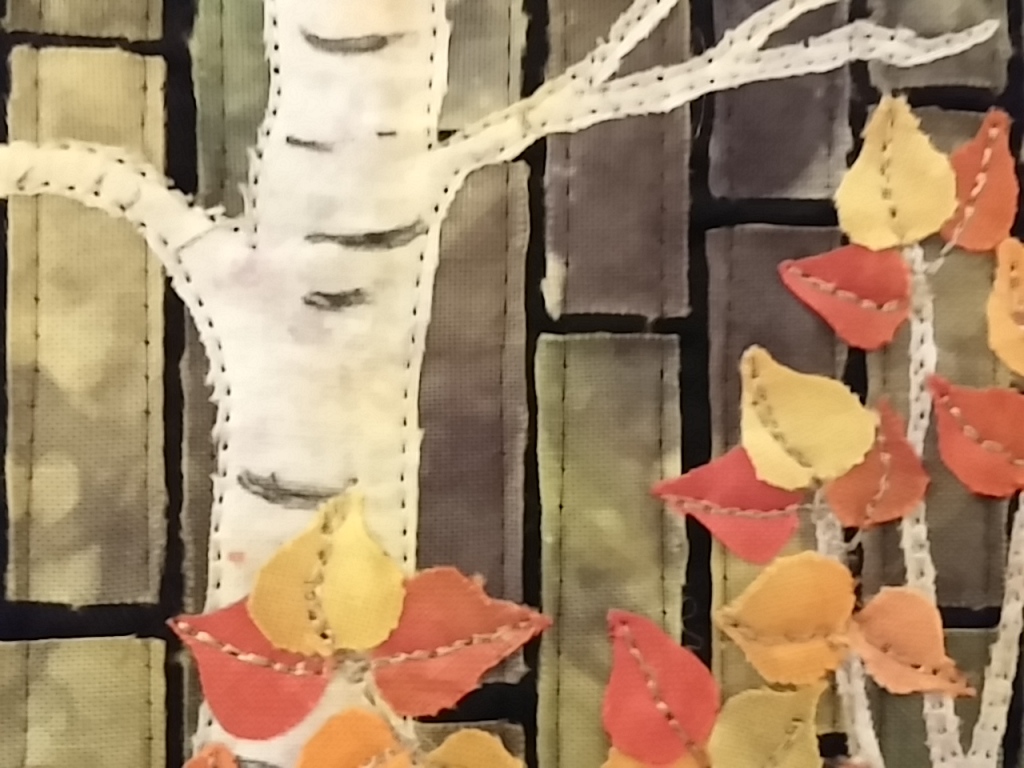 And a few more random pictures…