Cody, Wyoming
The Buffalo Bill Museum entrance started out with a hologram of Bill talking to visitors on a cloud of fog coming out of the wall. An appropriate entrance for a master showman.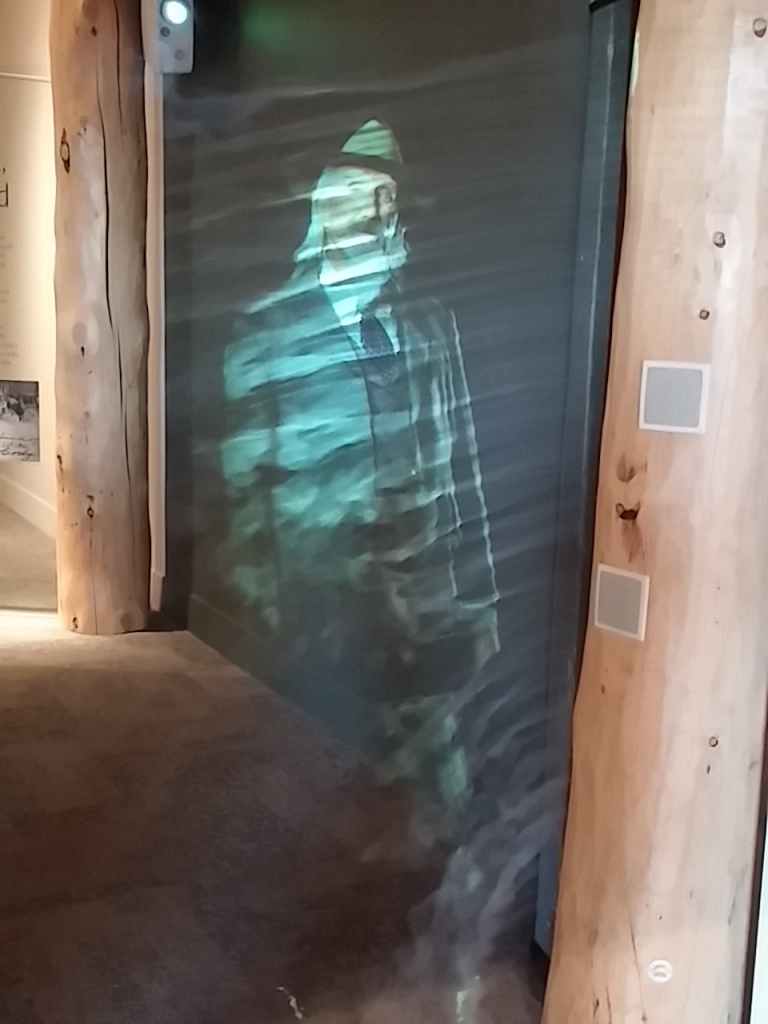 William Frederick Cody, aka Buffalo Bill, led an amazing life.  He was born in 1846. Bill's father died when he was 11, and he went to work. 
He worked at many different jobs ranging from Army scout, Pony Express rider, ranch hand, wagon train driver, buffalo hunter, fur trapper, gold prospector, and showman.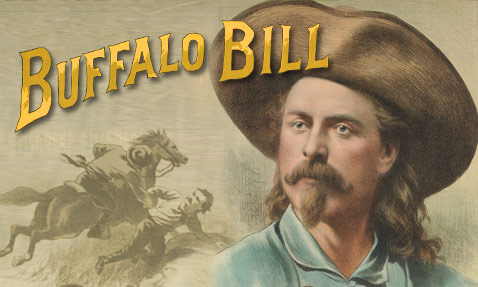 It is his life as a showman that we most know him by. His show depicting life in the Wild West traveled extensively through the United States, and it was also performed before kings and queens in Europe.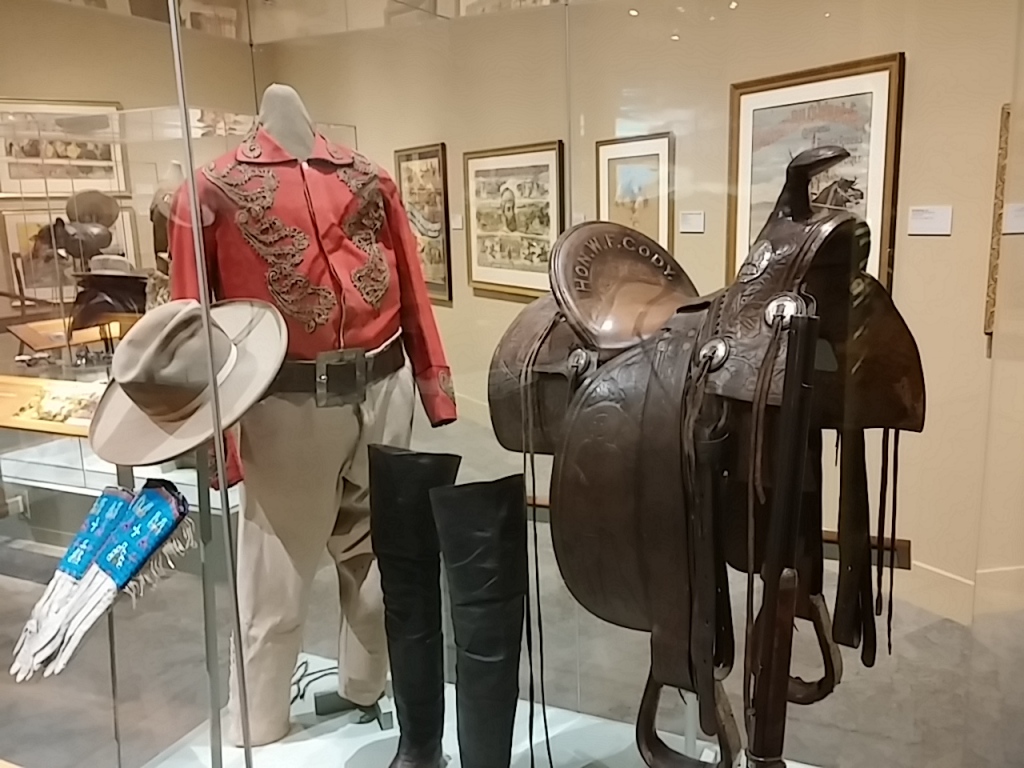 But his life was so much more than that. He was smart, ambitious, and creative.
He built several hotels in the area to capture the growing tourism to Yellowstone National Park. He was instrumental in developing irrigation infrastructure, successfully securing federal cooperation for the Shoshone Project, one of the first federal water development projects.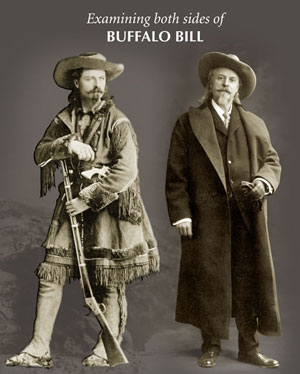 William married Louisa. They had four children together; two died in childhood. Bill traveled extensively for both work and pleasure.
His family life was tumultuous. In 1904 he filed for divorce from his wife. They had lived separately for years.  Louisa, a devout Catholic, counter sued bringing his infidelities to public light. The judge denied the divorce.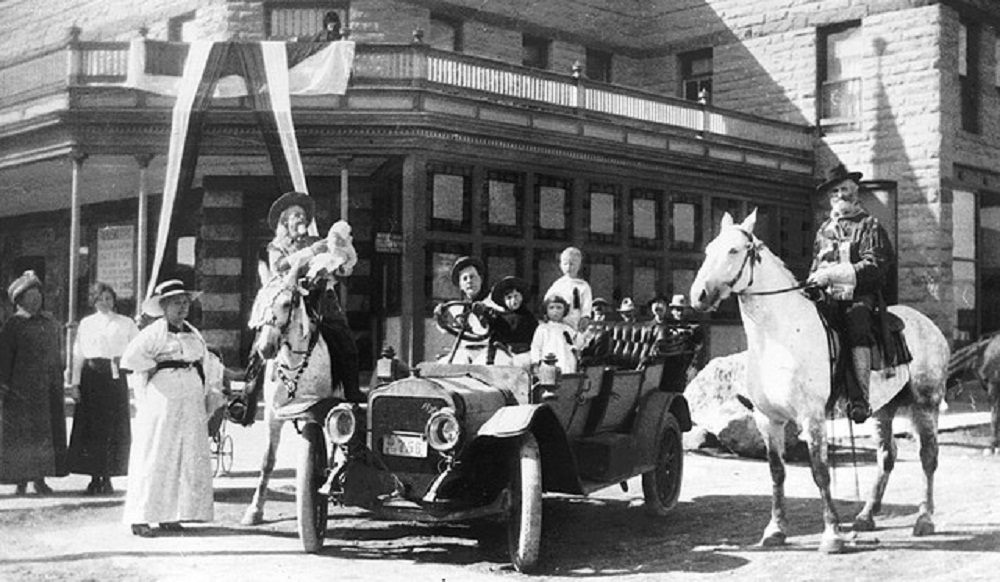 He was an outspoken proponent for women's rights to vote and employment. "Let them do any kind of work that they see fit, and if they do it as well as men, give them the same pay."
PS The Buffalo Bills NFL football team is named after Buffalo Bill.