Cody, Wyoming
Cody is named after William Frederick Cody aka Buffalo Bill. More about Buffalo Bill tomorrow.
The Buffalo Bill Center of the West is a series of five museums and a research library in a wonderful facility in Cody. We spent a couple of hours there yesterday and will go back again today to view what we missed.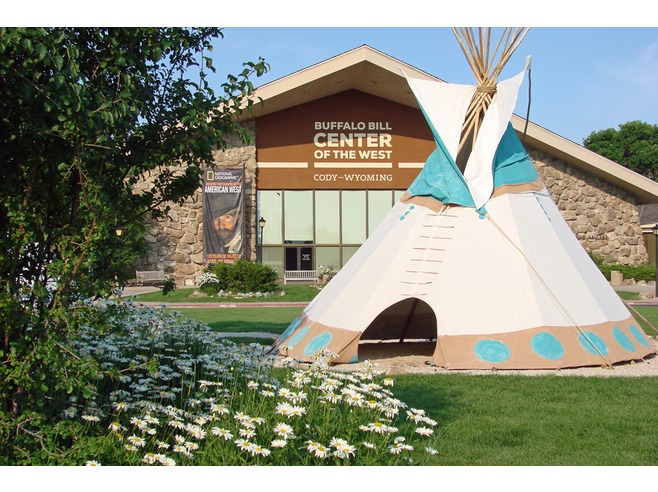 Here are some highlights from the museums we visited yesterday…
Draper Natural History Museum
This scene depicts a buffalo jump. Young Native American men would mimic the cry of a young bison in distress. This would cause the buffalo herd to gather together. Then the older men would drive the herd off of a large cliff. The tribe would then harvest the buffaloes.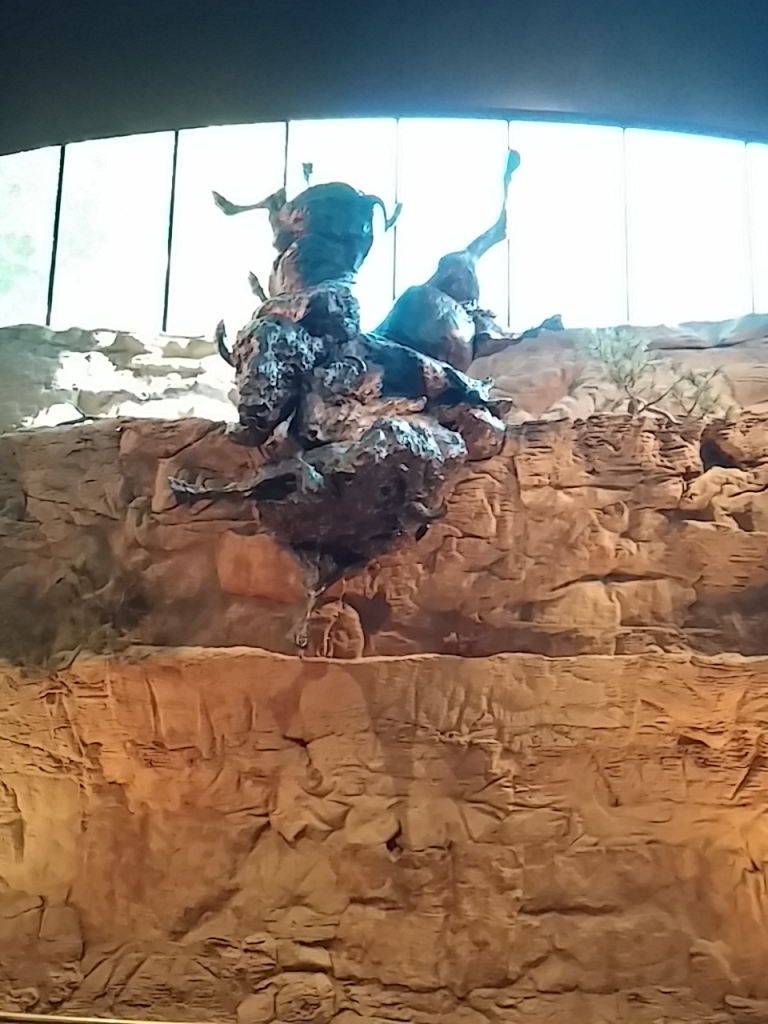 Within the Draper Museum , there were many displays of taxidermied animals, and I loved the way they were all shown in action like this moose scratching himself among natural flora.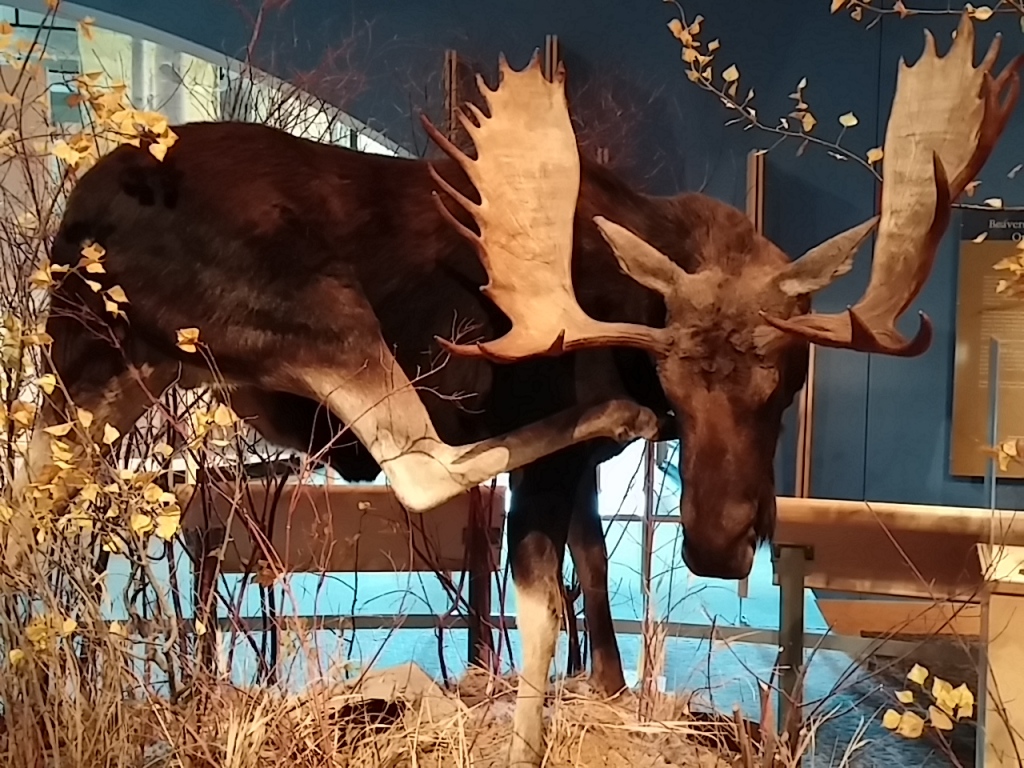 The piece below is very unique. It is a combination of efforts of three local artists. The elk head is carved out of a single piece of wood. The antlers are pieced together from multiple pieces of wood. And the cougar is just amazing. It's hard to see in this picture, but there's a small butterfly on the elk's head adding some color and whimsy…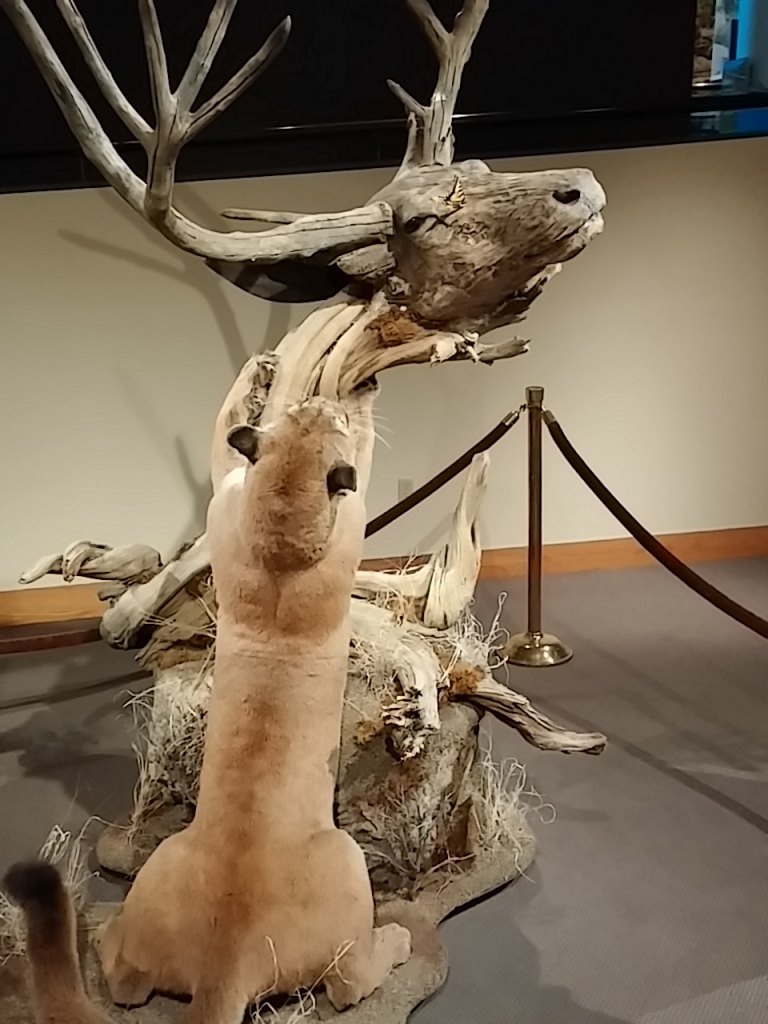 Cody Firearms Museum
The next museum we visited was the Cody Firearms Museum. The displays were overwhelming… so many different types of firearms over so many time periods…
Each of the firearms is beautifully displayed and meticulously labeled.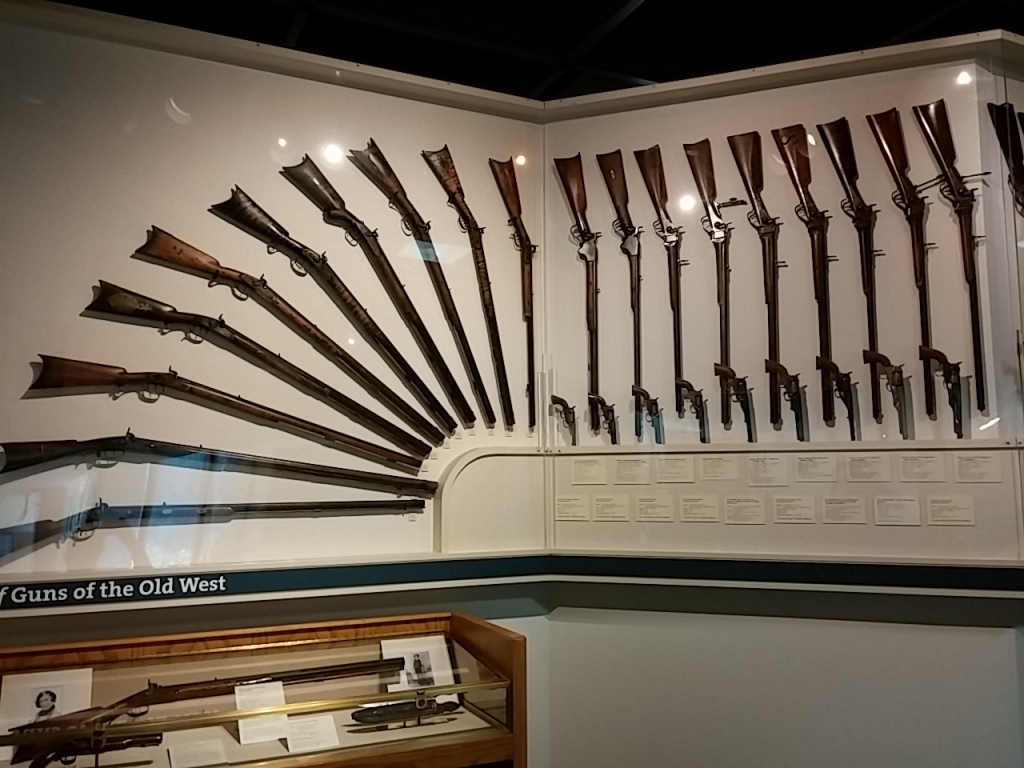 The picture below shows all of the munitions that Winchester made during the time period and stated "Capacity of works: 2,000,000 Cartridges Daily."  Not sure of the year, but amazing nonetheless.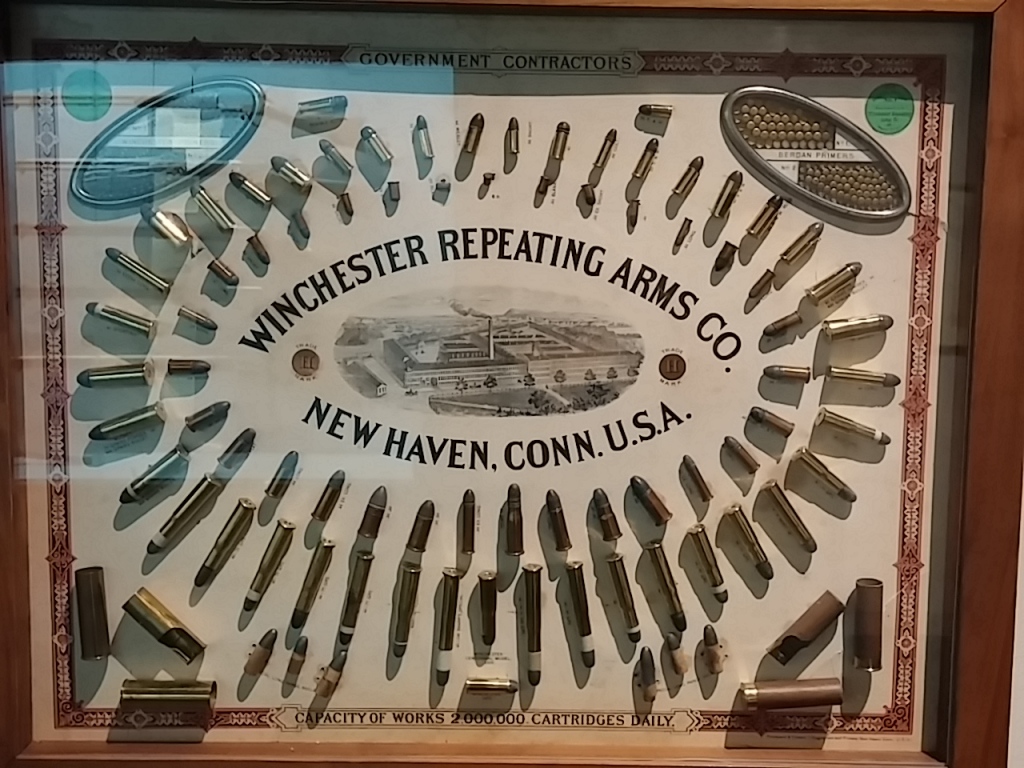 There were many samples of firearms advertisements, and I was surprised at how many of them targeted women.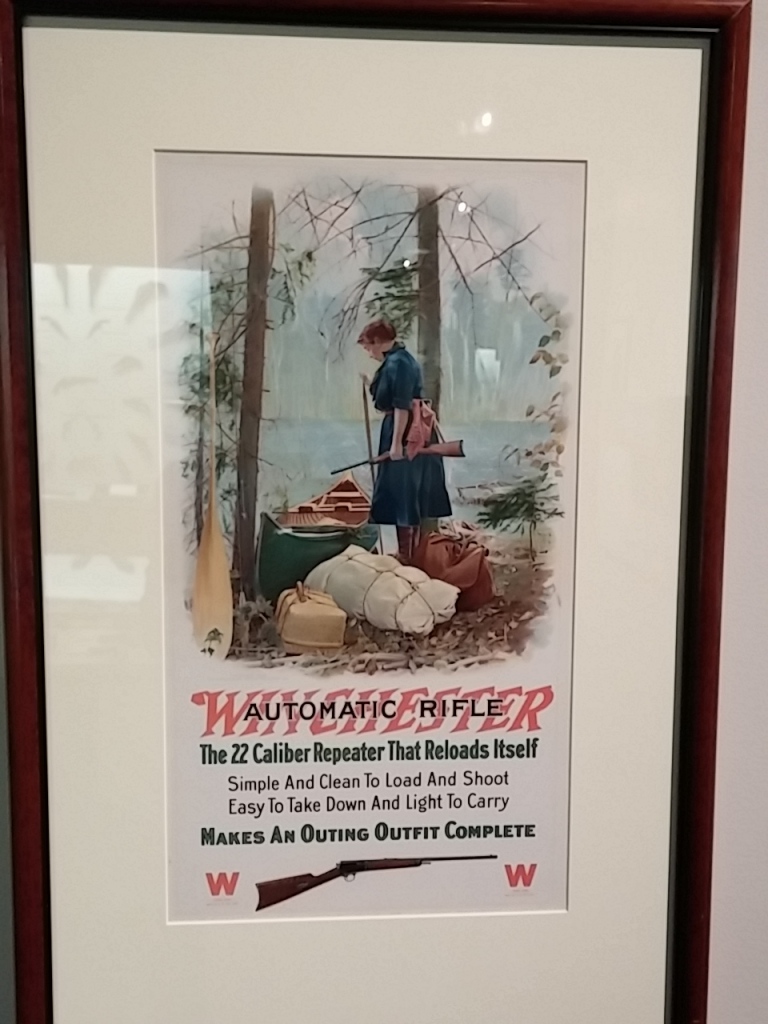 Whitney Western Art Museum
We moseyed on into the Whitney Western Art Museum, and I was in heaven because Carl Rungius, my favorite Western artist, had at least a half dozen pieces on display.
I know virtually nothing about art; all I know is that I LOVE his work. And I'm amazed that I can spot it in a crowded room…
The animals pop out from a muted background, and yet it all looks so realistic.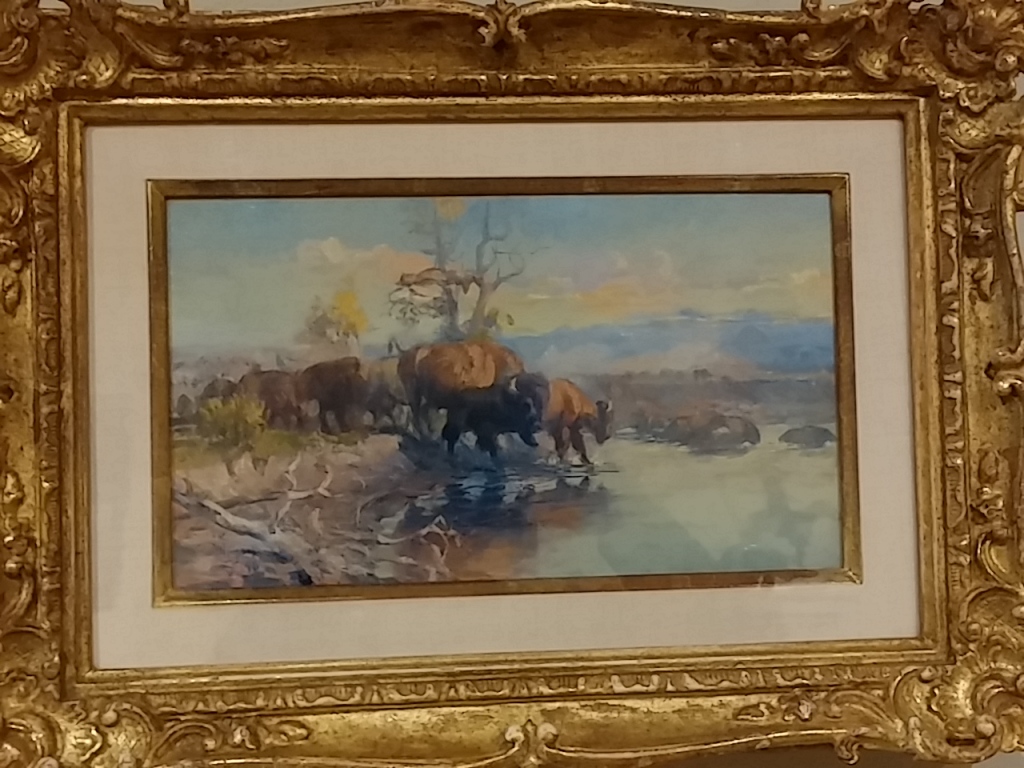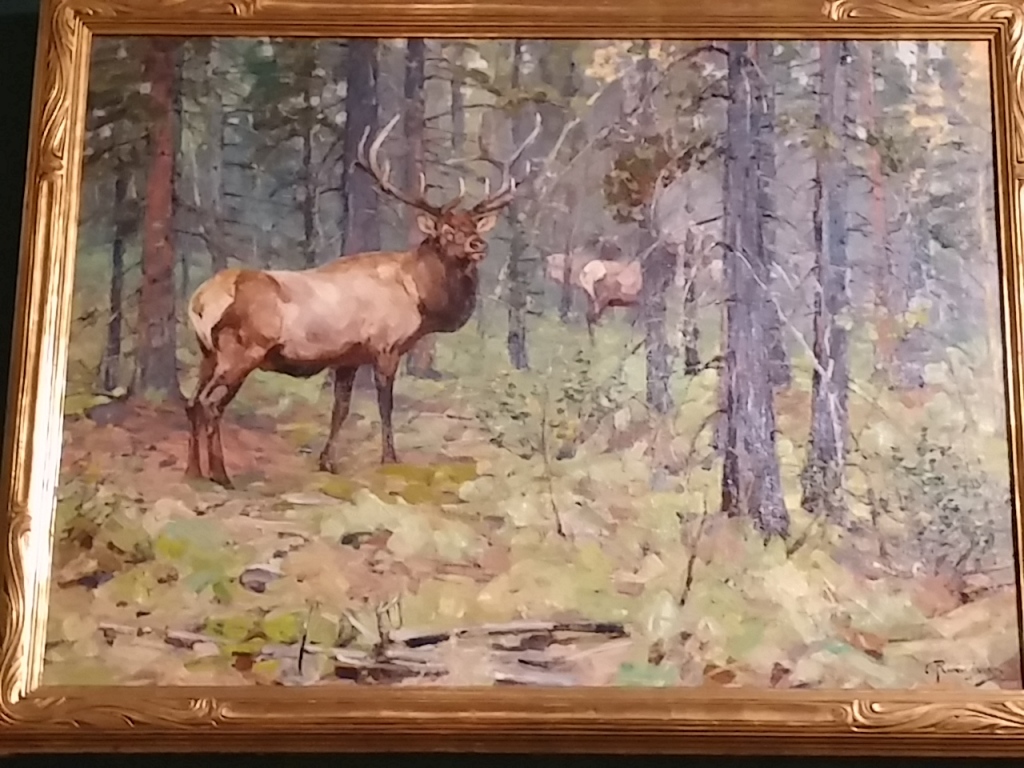 Here are two Rungius paintings with two bronzes, a Frederick Remington and a Charles Russell, in the foreground.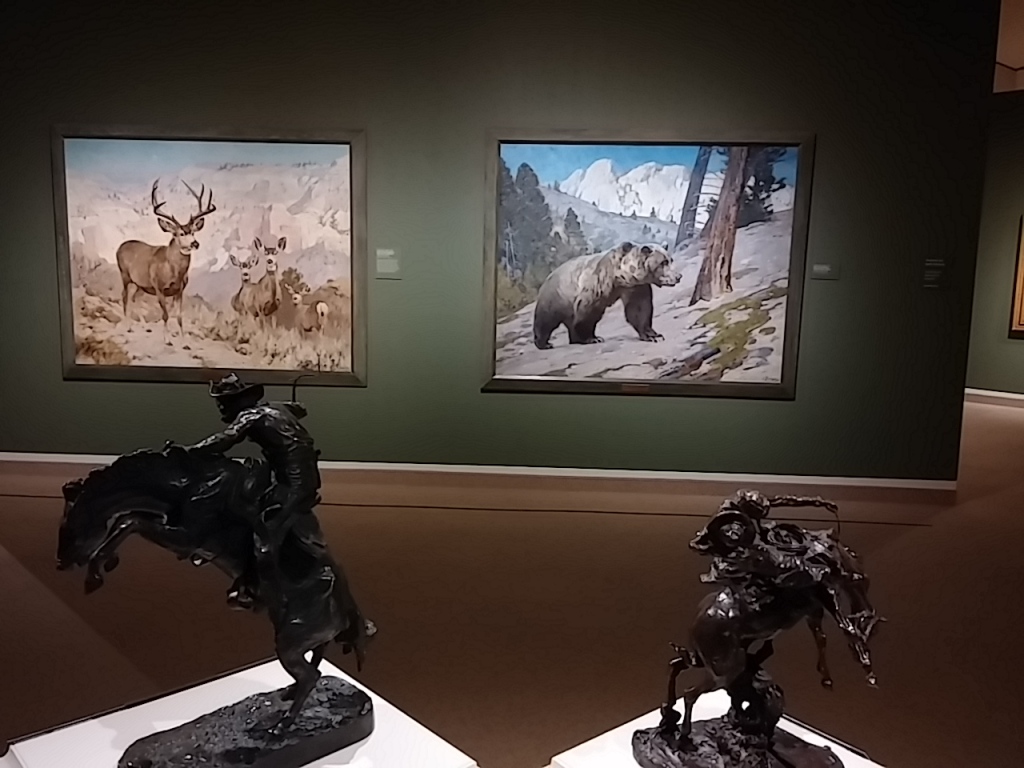 Could have sat there for hours…