Cody, Wyoming
We visited the Heart Mountain Interpretive Center located between Cody and Powell in north western Wyoming.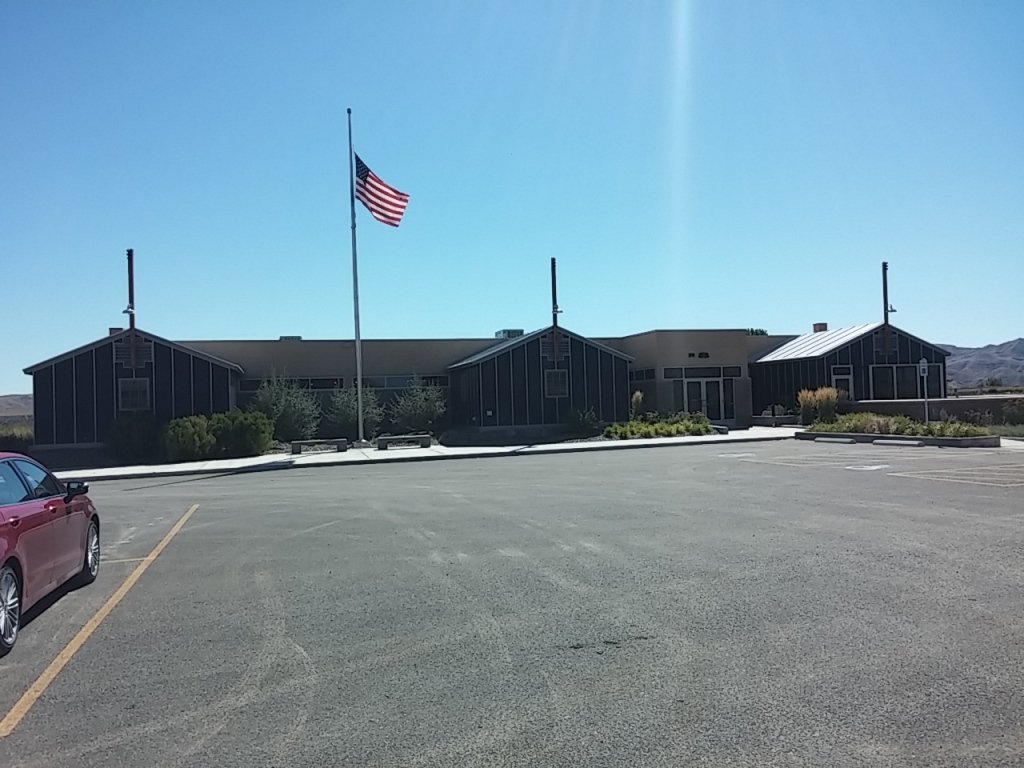 Through photographs, artifacts, and film the center helps visitors experience life at the Heart Mountain World War II Japanese American Confinement Site. The museum and film are excellent!

On February 18, 1942,  President Franklin Roosevelt signed an order that forced removal of all persons of Japanese ancestry from the west coast.
Within just six months, 120,000 Japanese Americans were incarcerated behind barbed wire in ten camps in remote, isolated locations. Over 14,000 were housed at The Heart Mountain Relocation Center.
Allowed to take only what they could carry in single suitcase, families were temporarily placed in assembly centers at racetracks and fairgrounds until transportation to internment centers, usually by train, was arranged.
They had no idea where they were being sent, and no clue how long they would be there.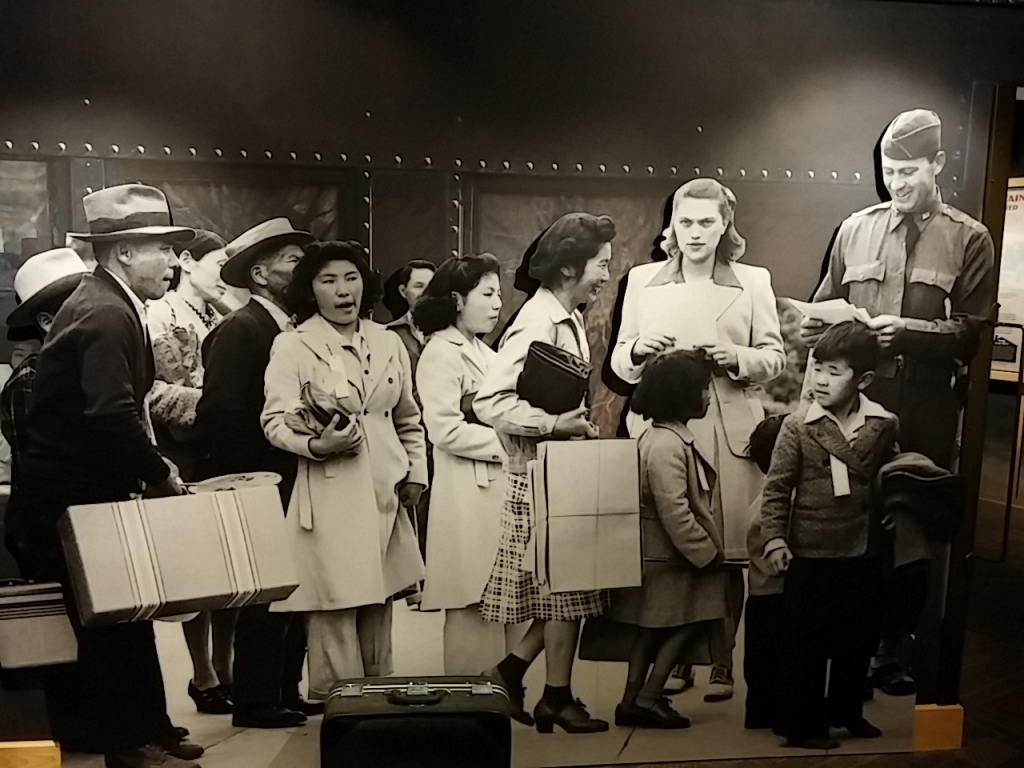 Many were sent from central California to Wyoming, and they lacked appropriate winter clothing. (Artwork below by Heart Mountain interee.)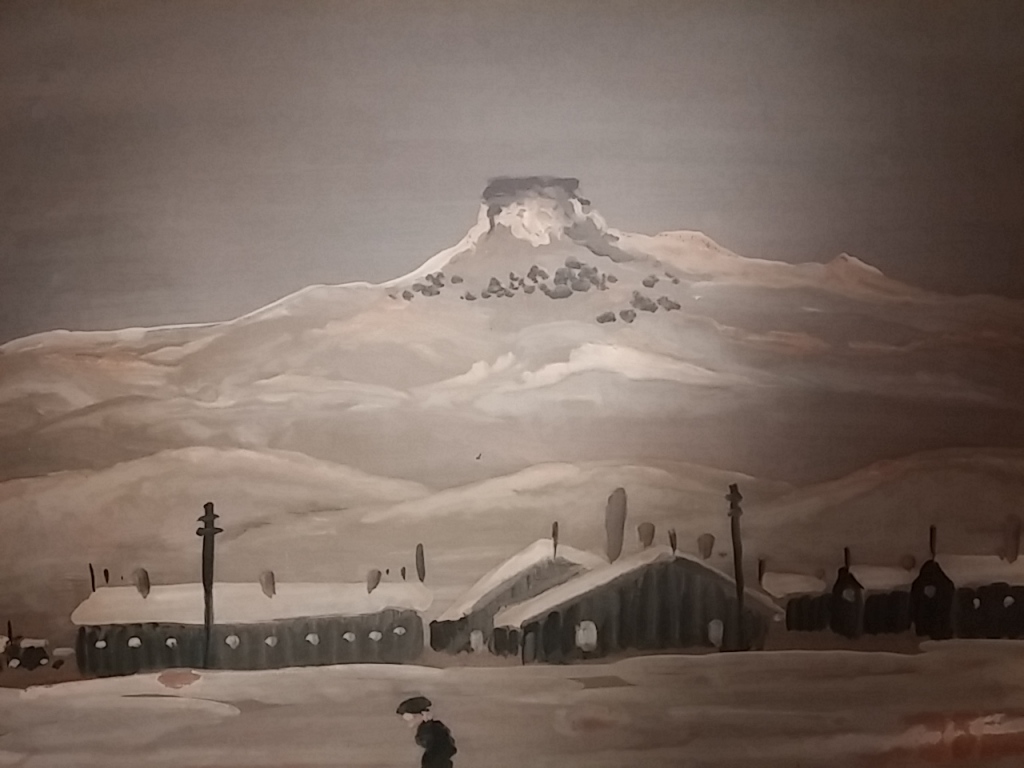 Multi-generational families all lived together in one room with multiple dwellings per barrack.
There was a common dining area and bathrooms had no privacy dividers.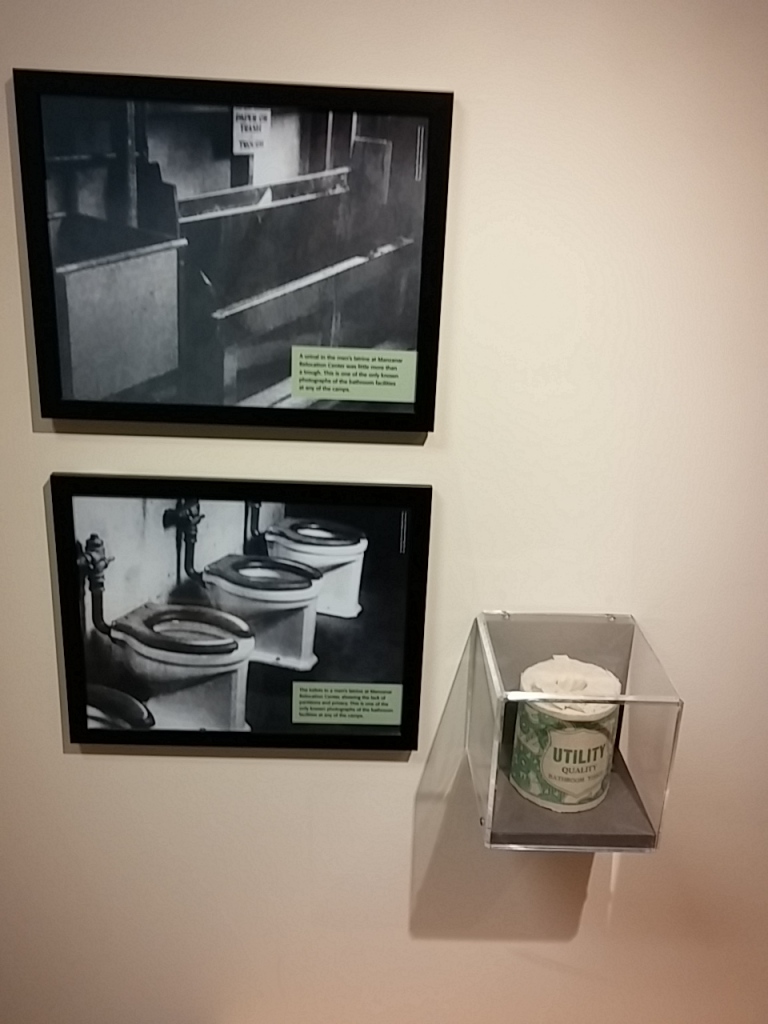 Aside from the horror of being American citizens locked up by their government without due process, I got to thinking of the realities of life in the camp with small children. Washing diapers in freezing cold water, bundling children up multiple times per day to go eat in the dining hall or to use the bathroom, and no room for them to run around inside because your only living area is filed with beds.
Families were given cots and a pot bellied stove. They were not given any tables, chairs, or lighting other than a single 60 watt bulb In their 20′ x 24′ room. Coal was dumped out by the truckload away from the barracks.
Within two months, barren ground became Wyoming's third largest city, surrounded by fences and guards. Uninsulated barracks were covered with black tar paper and provided little shelter from wind, dust, and cold.
The backstory of how the Japanese Americans were forced to sell or abandon their possessions was heartbreaking. Most of them lost everything and said that the ten years after war were the most difficult time for them.
When the war was over, they received $25 and a train ticket.
In 1988, the federal government apologized for uprooting and imprisoning Japanese Americans, calling the episode a result of wartime hysteria, racial prejudice, and a failure in political leadership.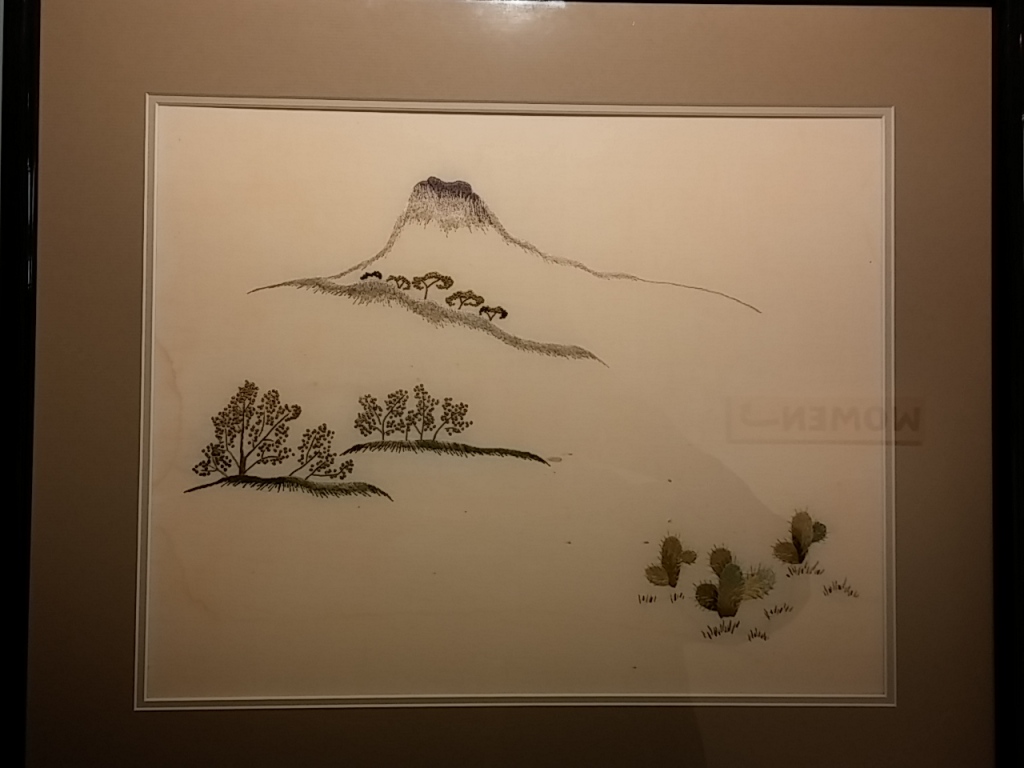 The interred Japanese Americans were amazingly resilient. They made life the best it could be while they were there by planting vegetable gardens, offering scouting programs for their children, and trying to maintain as much 'normalcy' as possible.
Note: Information taken from interpretive center flyer.