Spearfish, South Dakota
Took a tour around some beautiful ranching area on our way to Devils Tower yesterday. The picture below is from about 20 miles away showing the tower in the distance.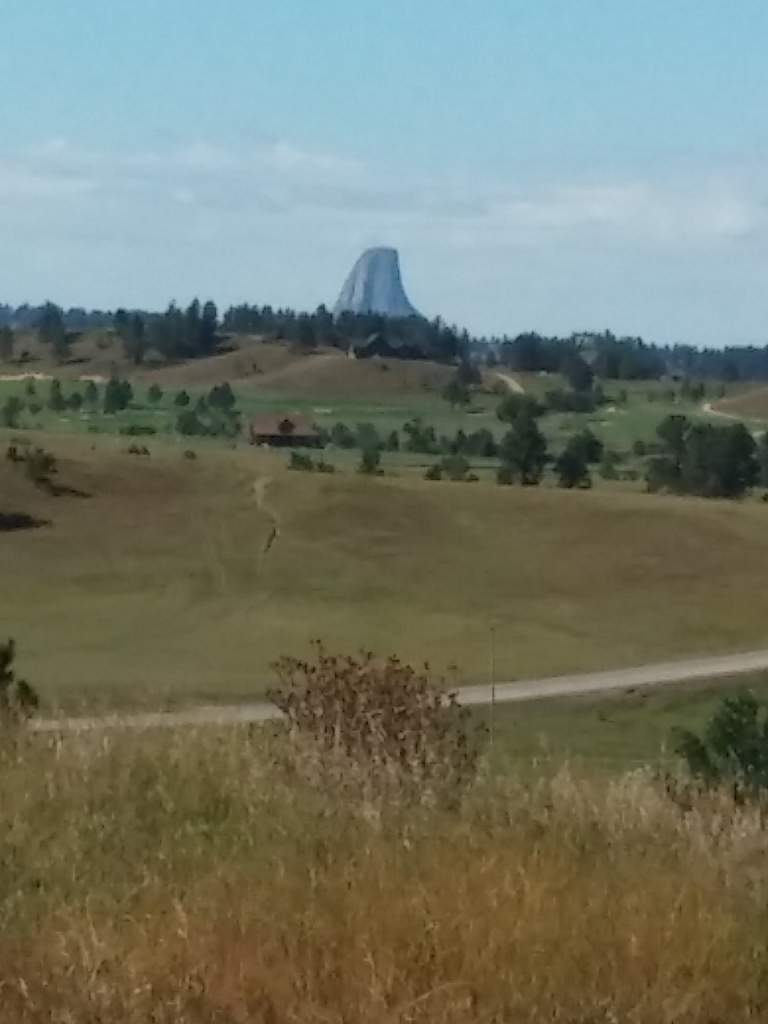 Devils Tower (which was supposed to be named Devil's Tower but a typo years ago set the current name in stone) is called Bear Lodge by  some Native American tribes.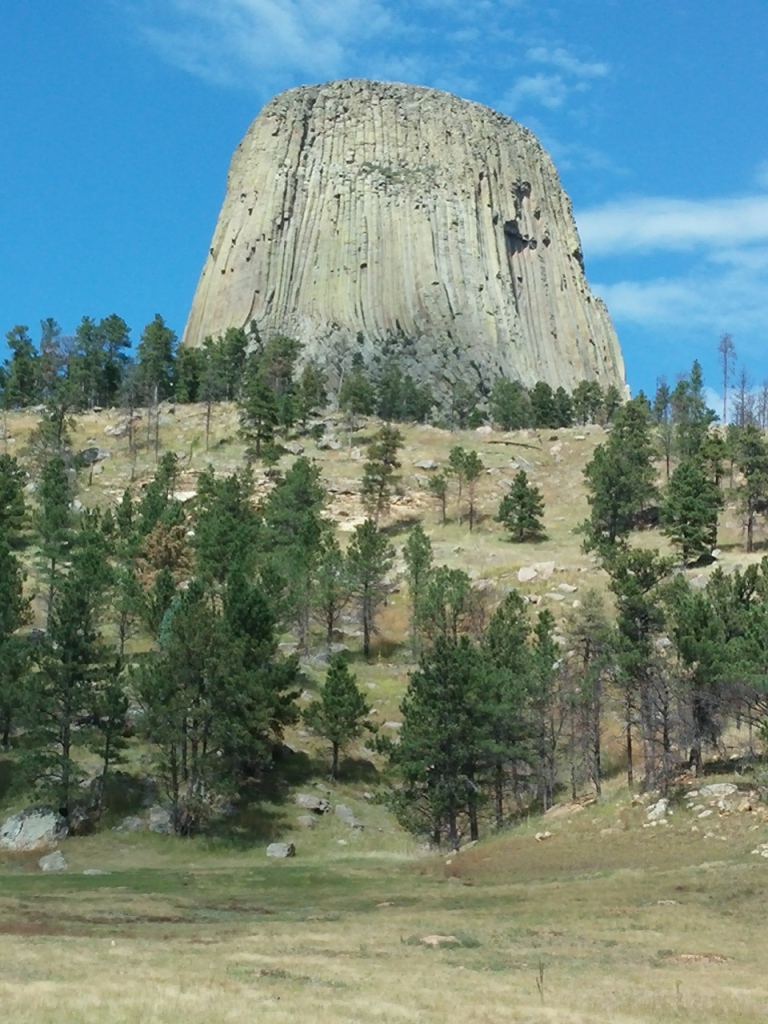 It is a HUGE geologic feature in northeastern Wyoming. "Devils Tower is a stock–a small intrusive body formed by magna which was colors underground and was later exposed by erosion. "
"As the rock cooled, it contacted, forming hexagonal columns separated by vertical cracks. These columns are similar to those found at Devil's Postpile National monument in California but those at Devils Tower are much larger."
I remember visiting the Devil Postpile in California as a kid and was awestruck by it. Devils Tower elicited those same emotions.
In 1906 President Theodore Roosevelt proclaimed Devils Tower the first national monument. Earlier in 1872 his actions made Yellowstone the first National Park. Both firsts can be claimed by Wyoming.
We took a walk around the base of the tower. That walk is 1.3 miles long. The boulders that have fallen off of the tower to the base are ginormous.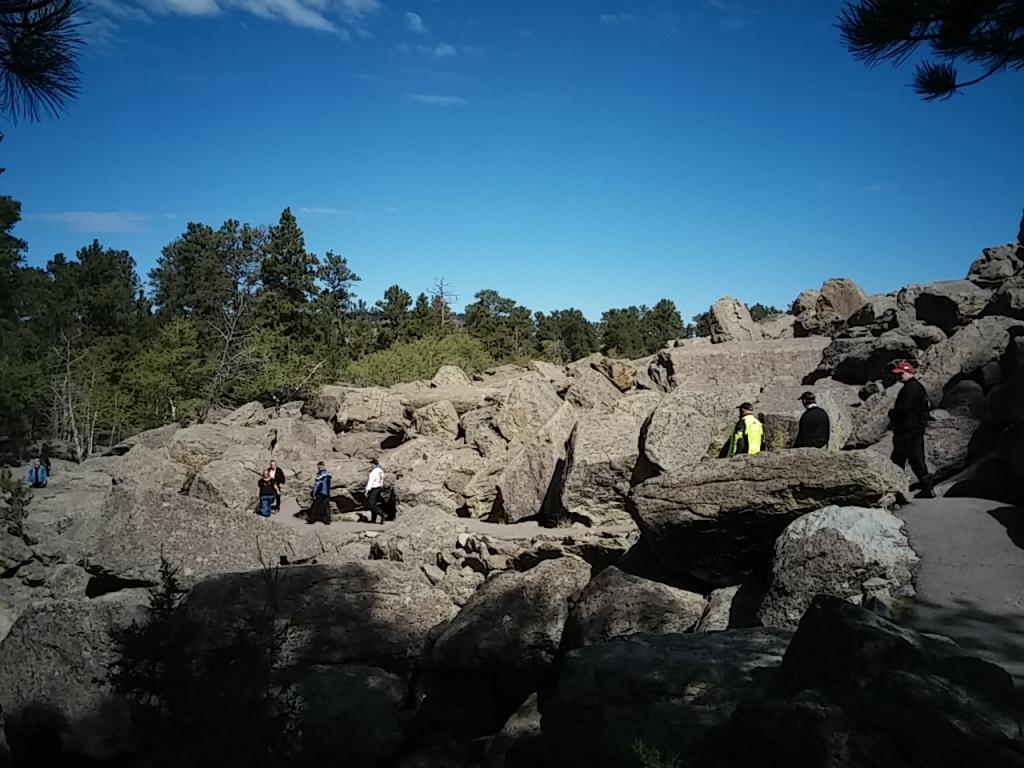 The tower is big! It is 867 feet tall. The circumference around the base is nearly 5300 feet. And the plateau at the top is about 200 x 400 feet in size.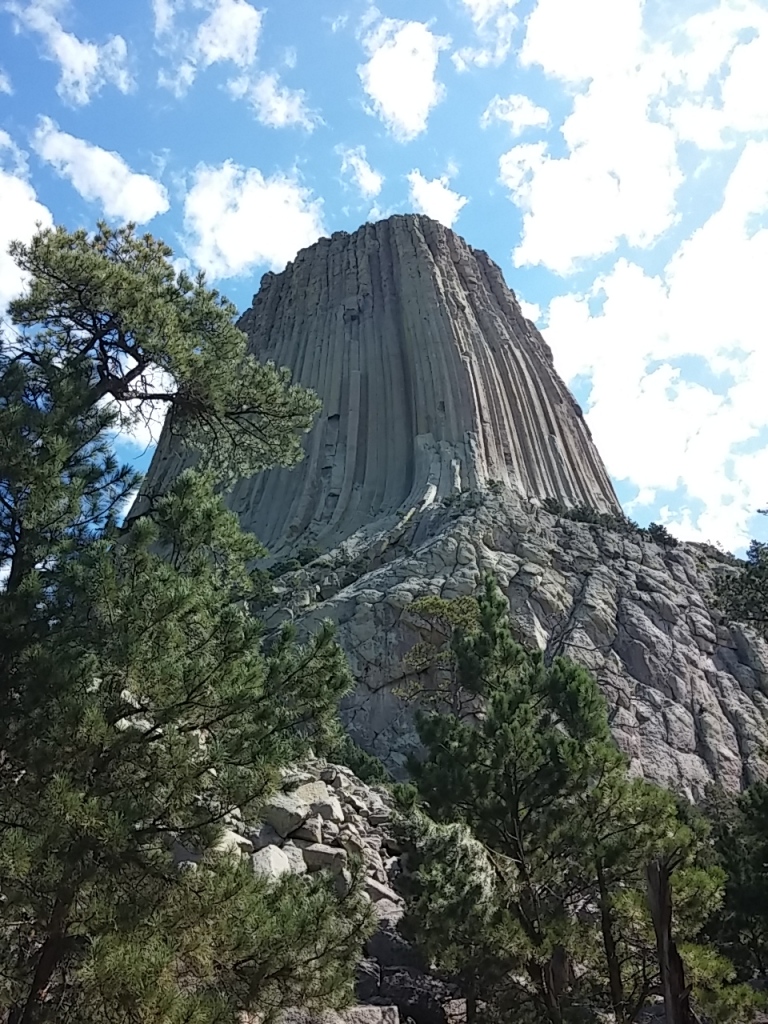 While we were walking around the base we saw six climbers on their way up. You can just see one of them on the right side of this picture about a third of the way up the columns.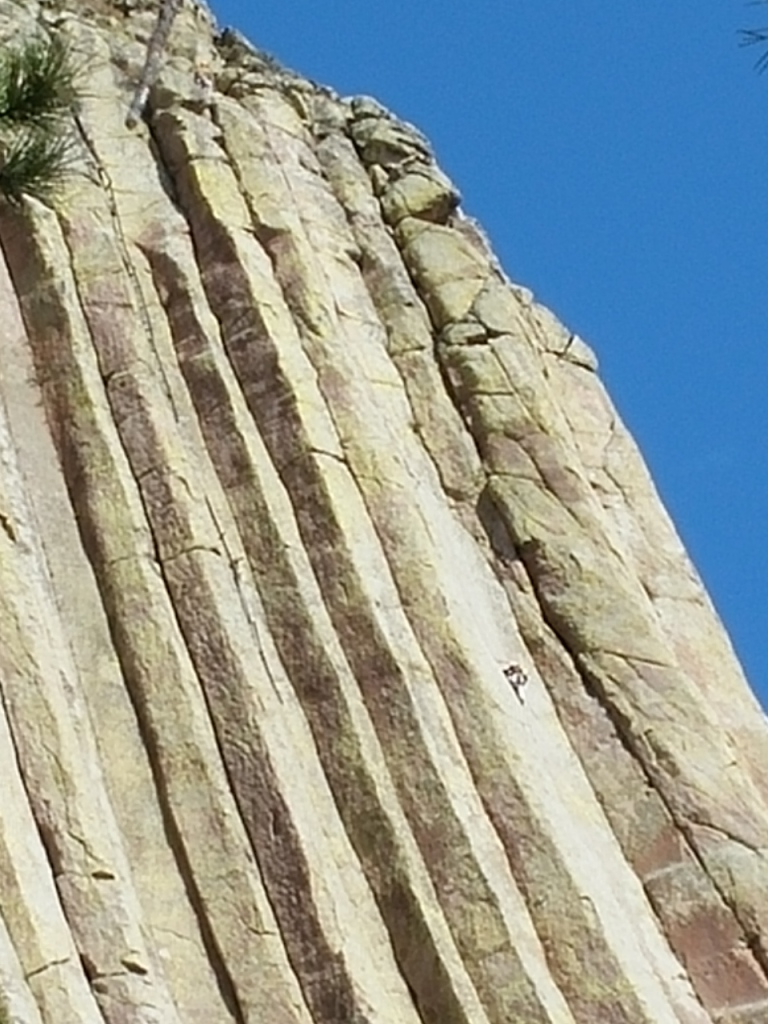 The tower and the area around it is sacred ground to the Native Americans. They hang prayer cloth or bundles on trees where they have offered a prayer.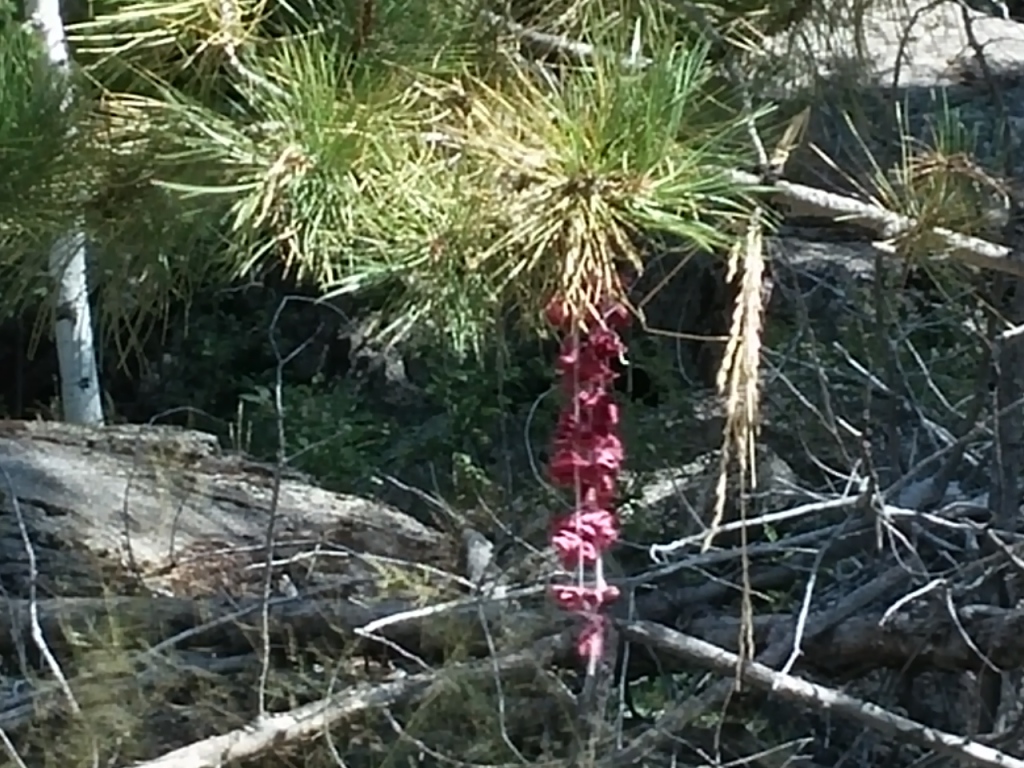 Because the Native Americans are upset with people climbing the tower, visitors are asked to voluntarily not climb it during the month of June. Since beginning this, there has been an 80% reduction in climb numbers for June. (Remember the Pareto Principle?)
The area around Devils Tower is very geographically diverse as shown below.