Spearfish, South Dakota
Right next to our campground in the middle of Spearfish is the D.C. Booth Historical National Fish Hatchery and Archives. Because it is staffed with volunteers who know their stuff, we learned oodles about hatcheries.
The Booth Hatchery was built to propagate, stock, and establish trout populations in the Black Hills of South Dakota and Wyoming.
The hatchery ceased operations in the mid 1980's. It reopened with a partnership with the U.S. Fish & Wildlife and serves as a living fisheries museum.
First stop was the museum.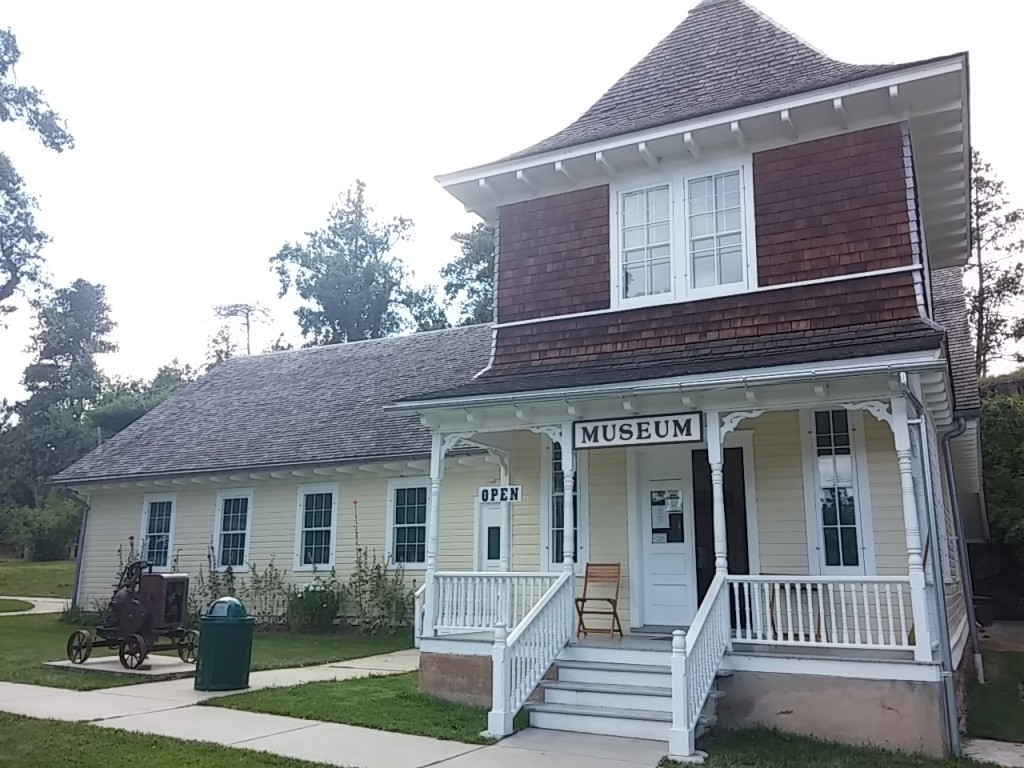 It was chock full of original tools, furniture, and supplies. The cans below were used to transport the fish to remote lakes and streams. The cans were either carried by horseback or on hikers' backs.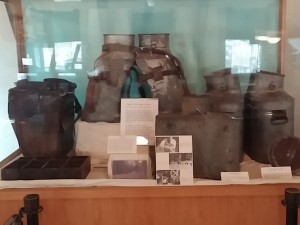 Next was a replica of a train car modified to transport fish by rail car. The car housed workers in sleeping berths above the fish tanks. (I don't even want to think what that car smelled like…)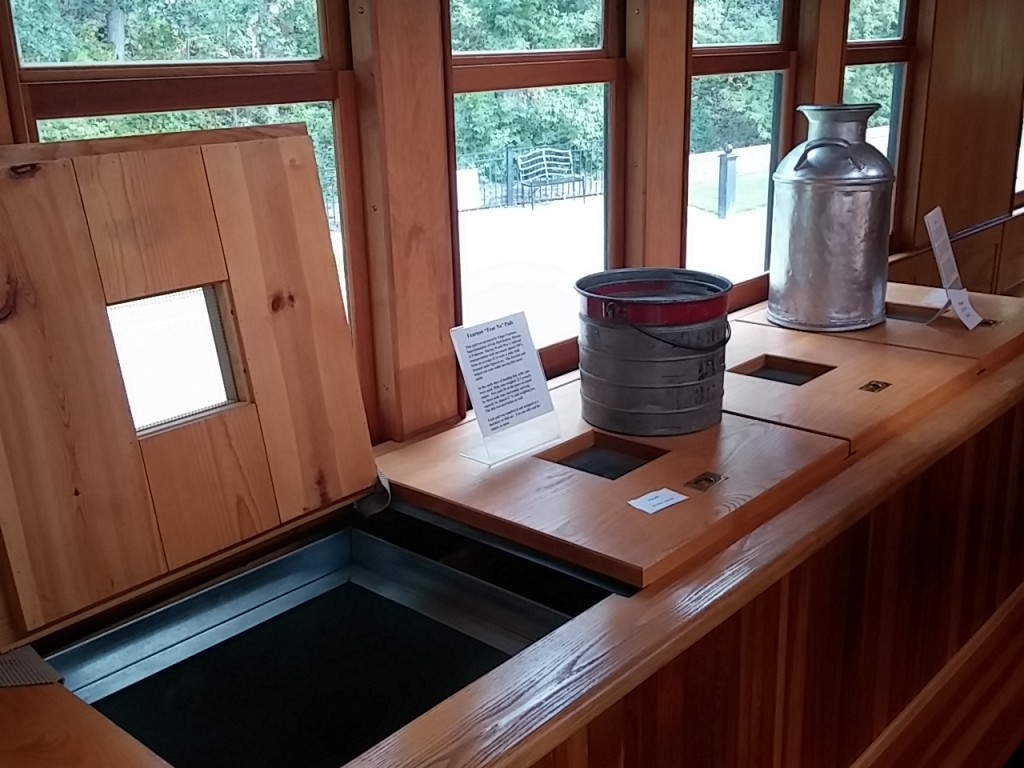 I was surprised to see the the Department of Commerce oversaw the Bureau of Fisheries'  operation.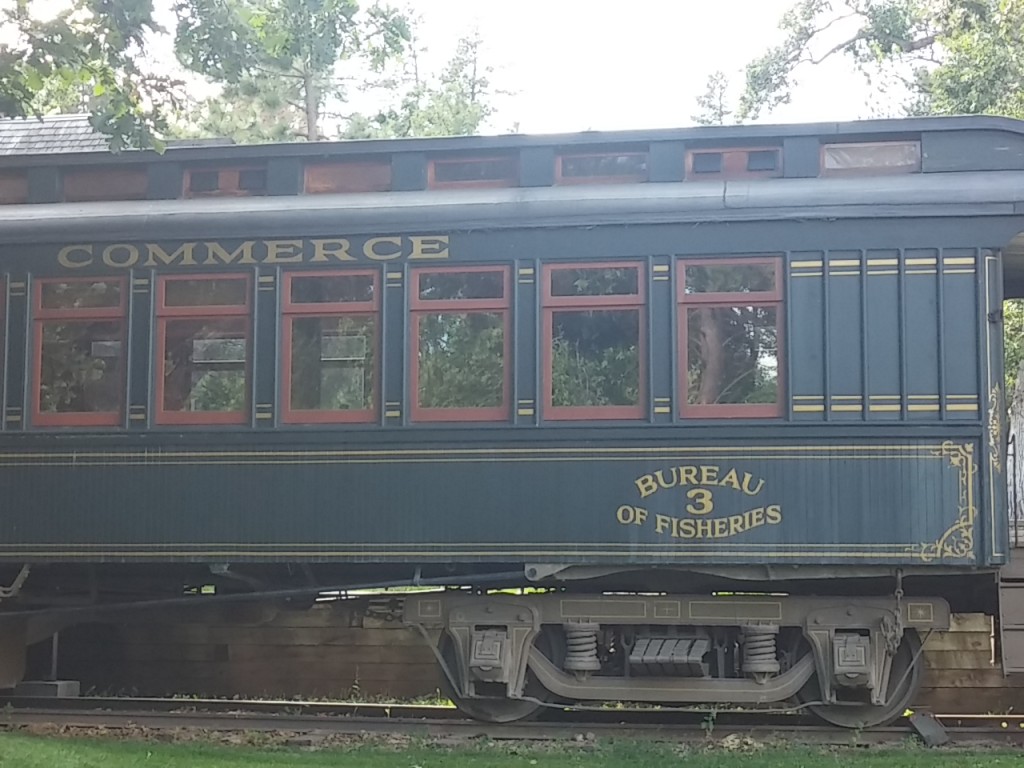 Of course, there were lots of fish at the hatchery…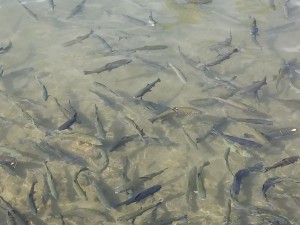 And a wistful and wonderful bronze called Generations showing a father and daughter going fishing.