Spearfish, South Dakota
We went for a drive and a hike up the Spearfish Canyon which runs up Spearfish Creek.
Very stunning, especially with the slightest blush of fall showing.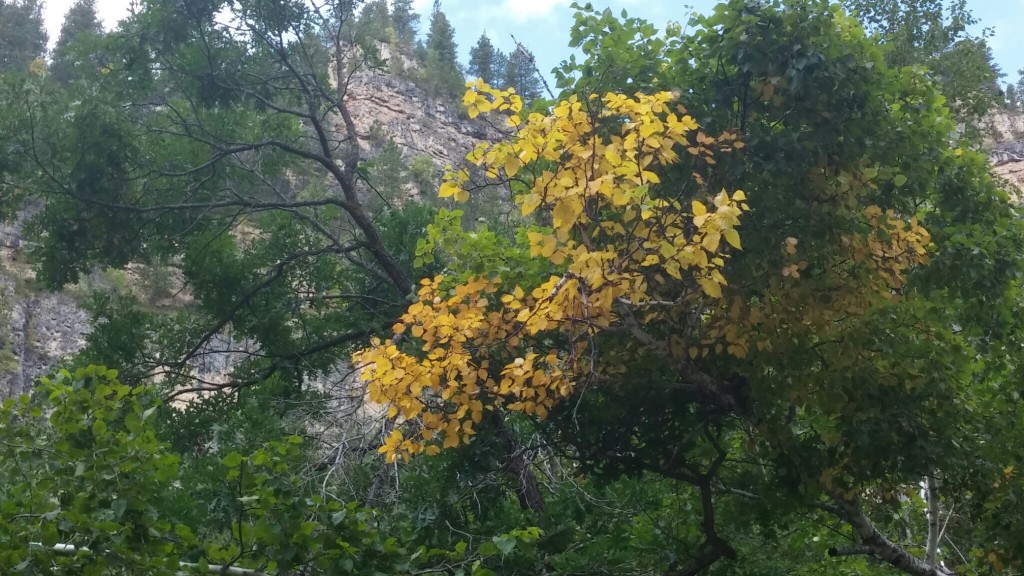 The water in the creek is incredibly clear. That's because it is completely fed by springs–51 to be exact.
Many parts of Dances with Wolves were filmed in areas near there.  In fact, Kevin Costner owns several business ventures in the area.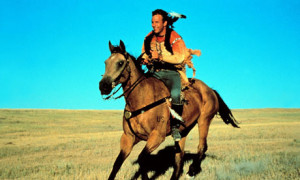 Trout were planted in the creek until the 1970's. Now all trout in the creek are wild. We saw some trout and even saw a fisherman reeling one in.
The 1000 foot canyon walls are a combination of Englewood limestone (10-400 feet thick and reddish in color), Deadwood shale (30-60 feet thick and dark brown in color), and Paha sapa limestone (300-700 feet and buff colored that weathers to a dull gray).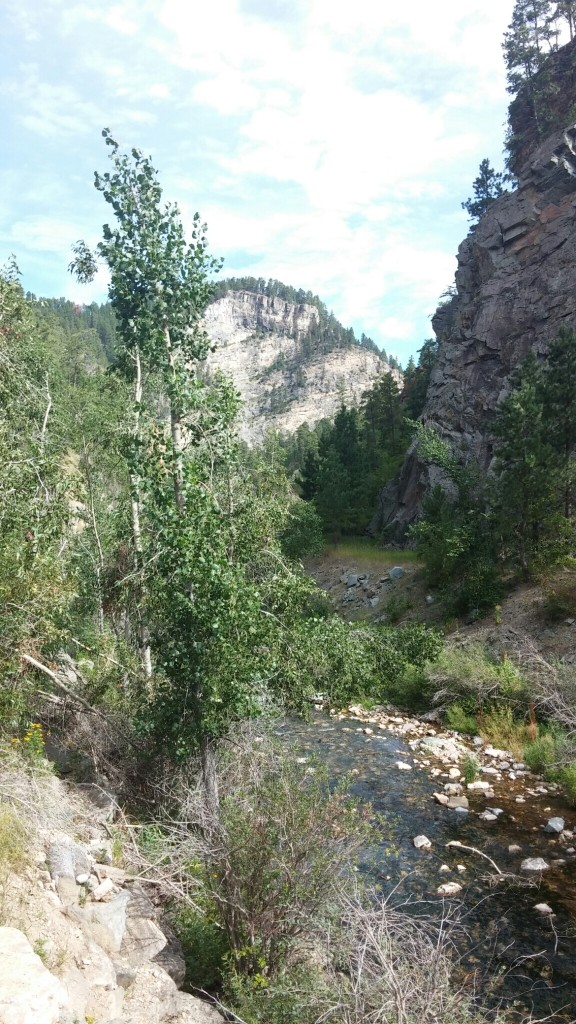 The road is winding and a perfect ride for all the motorcyclsts in the road.
And there are several waterfalls to take short hikes to and visit.