Post Falls, ID
Whenever the opportunity presents itself, I will take a picture of a couple or family trying to take a photo of themselves on vacation.
When I worked at Boise State University, I volunteered to help at graduation and my favorite assignment was to be a runner because I got run around and take pictures of the graduates and their loved ones. I felt so much amazing energy to be around so many people happy at the same time.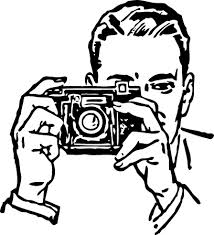 The picture taking opportunity presented itself while we were at Grand Coulee Dam yesterday. I was walking Sophie when Rich spotted a couple trying to take a selfie. He came and got Sophie telling me, "You're the Good Samaritan.  Go take their picture." So I did. Although they were about our age, I could that they were new as a couple. They were thrilled to have a moment of their visit captured.
Later we were on our way home from a bike ride, and we came across a medical emergency. Conrad, a young boy about nine years old, was lying on the ground near the campground entrance. He was obviously in some sort of intense physical  distress. His mother was kneeling over him trying to calm him down so that his breathing would become more normal and regular.
Another woman was in a minivan parked at the scene. She was talking with someone (either on her cell phone's speaker or the car's OnStar) and relaying the medical instructions and information back and forth.
We asked the woman if we could do anything. She ignored us and focused completely on her task (which was the best thing to do given the gravity of the situation).
Rich said he noticed there was someone in the ranger station when we road by earlier, so I ran and pounded on the window. A young man in his late teens was working. I quickly told him what little I knew of the situation and told him to get help.
Although understandably flustered, he handled it perfectly. Initially he was going to come outside and help, but he quickly realized that getting a ranger was the best thing to do.
An ambulance came and took Conrad and his mother away, hopefully to safety and health.
I went back to the ranger station today to tell the young man that he handled the situation perfectly.
So my Good Samaritan deed for today is done. I complimented* the young man.  I also told him that too often we don't take the time to tell someone that he/she did a good job, so that's what I was doing…

Little tiny gifts that hopefully make others' lives better.
*Special thanks to Renee Thompson for her idea of a year of compliments. http://www.reneethompson.com