Polson, MT
We're in Polson, Montana, which is at the bottom of Flathead Lake.
Aside from being incredibly beautiful, the area is known for its cherries.
Farms grow both Rainer and Flathead cherries. Rainers are yellow and more subtle in flavor. I'm not sure if Flatheads are bing cherries or another type. All I know is that they are spectacular!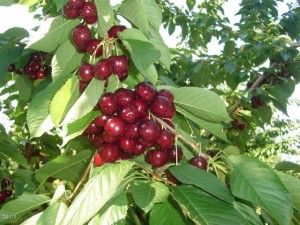 The area offers an ideal climate for cherry growing. It's at 3000 feet, and the summer has long warm days with cool nights.
I'd write more, but we're taking a bike ride to get some cherry pie!