Columbia Falls, MT
Drove across Glacier National Park today on the Going to the Sun Road.
There's no other way to describe the scenery, geology, and topography other than Jaw Dropping Gorgeous!
Most of the rock is rather shale-like as compared to solid granite.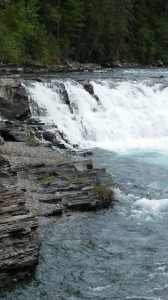 It's just BIG country…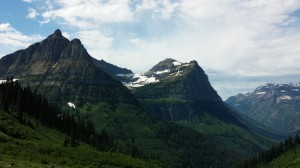 Can't get over how green it all is for the end of July.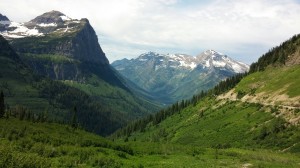 This little ground squirrel kept teasing Sophie while we were talking with a Canadian couple on their way to Sturges on their Harleys.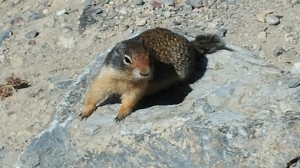 This is a picture of The Weeping Wall and what's so amazing about this photo is that there are no cars on the road. 🙂 No small feat for a beautiful summer day…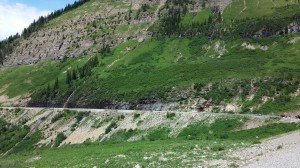 It's just an amazing place.